When Jessica was ready to build her tiny house, she contacted Mitchcraft Tiny Homes in Fort Collins, Colorado to get their help and expertise. They designed the house on a 16-foot-long trailer and customized every detail to Jessica's needs.
The exterior of the house is a pretty pale blue with natural wood accents and even has an exterior storage unit.
Inside, the small but mighty kitchen has butcher block counters, a three-burner propane stove, and custom cabinets.
There's also a compact refrigerator with a separate freezer all built into a custom storage cabinet.
The Helm—2-Story Container Home close to Magnolia Market
The end of the trailer has a completely custom and transforming platform. The center area can be pulled out to be used as a table with the bottom outside compartments used as seats.
When you're not eating, all of the drawers and seats can be pushed underneath and then the platform is ready to be used as a bed with storage overhead.
Over the kitchen area, the guest sleeping loft can be reached by the movable ladder and is a cozy spot for a small cot.
The bathroom is below the sleeping loft and has a composting toilet and a 36" fiberglass shower stall.
Jessica is ready to hit the road and discover the freedom of tiny house living in her adorable custom tiny house!
To learn more about Mitchcraft homes, visit their website at http://mitchcrafttinyhomes.com/about/ and you can also follow them on social media:
in an infinite green oasis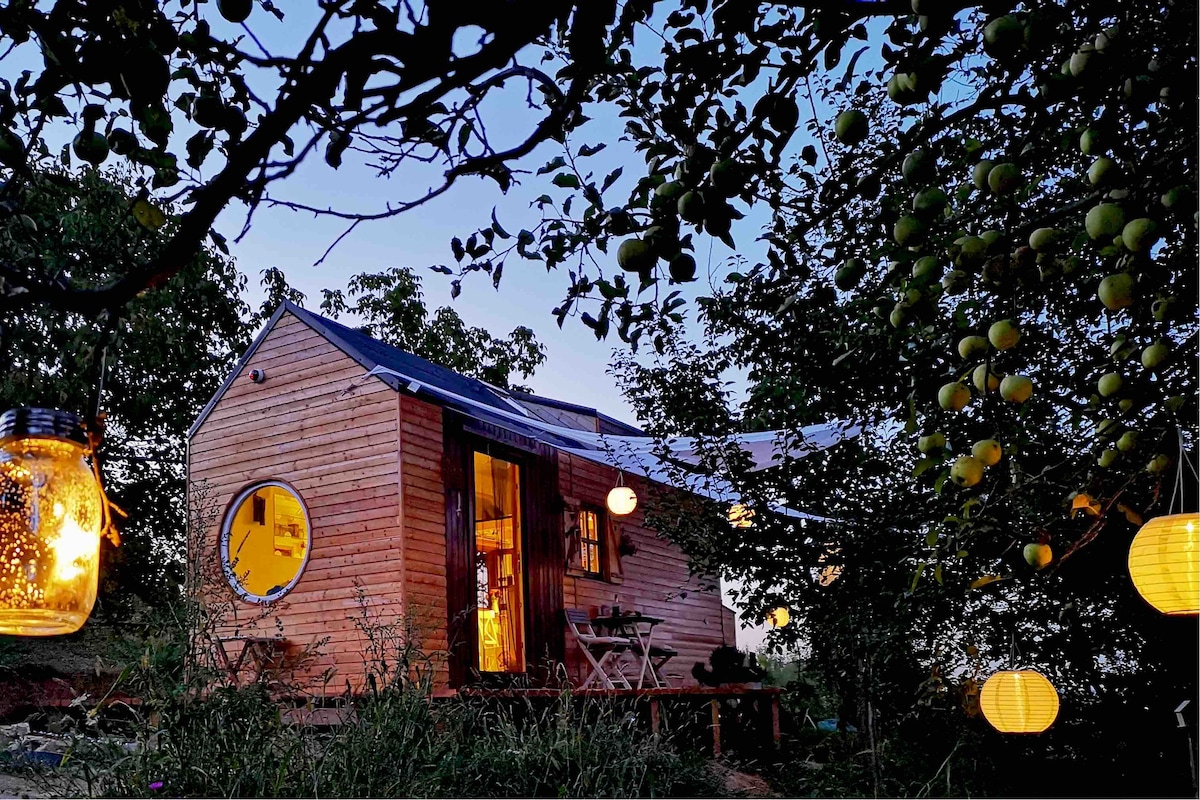 Tiny House on wheels
This is not just another bed you rest in overnight. It is a dazzling experience! Superhost Gabriella will amaze you with her cozy tiny house.
Entire house hosted by Robin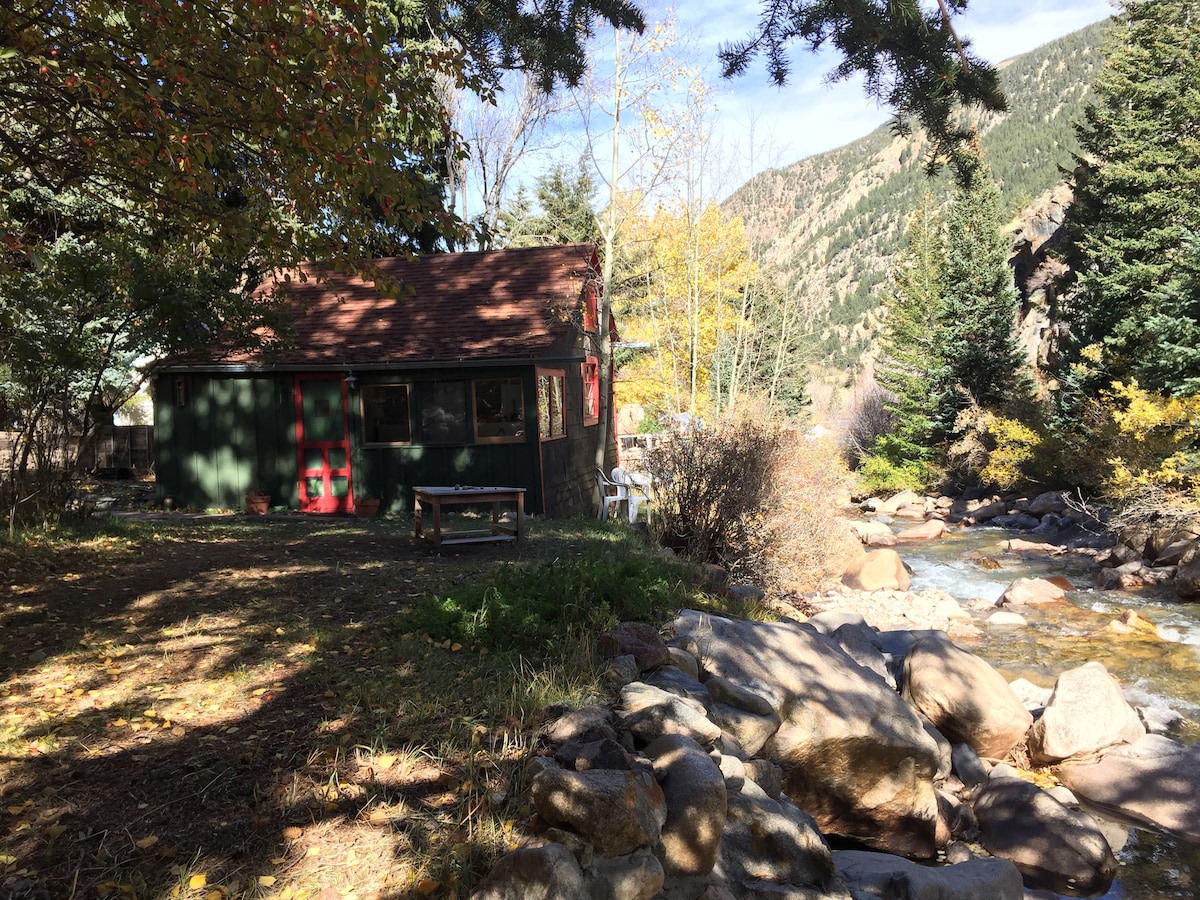 The Cricket- An amazing Tiny House!
The Cricket is a rustic historic cabin in a small neighborhood on Spring Street along side the rushing Clear Creek and nestled among an Aspen grove.
Tiny house hosted by Caroline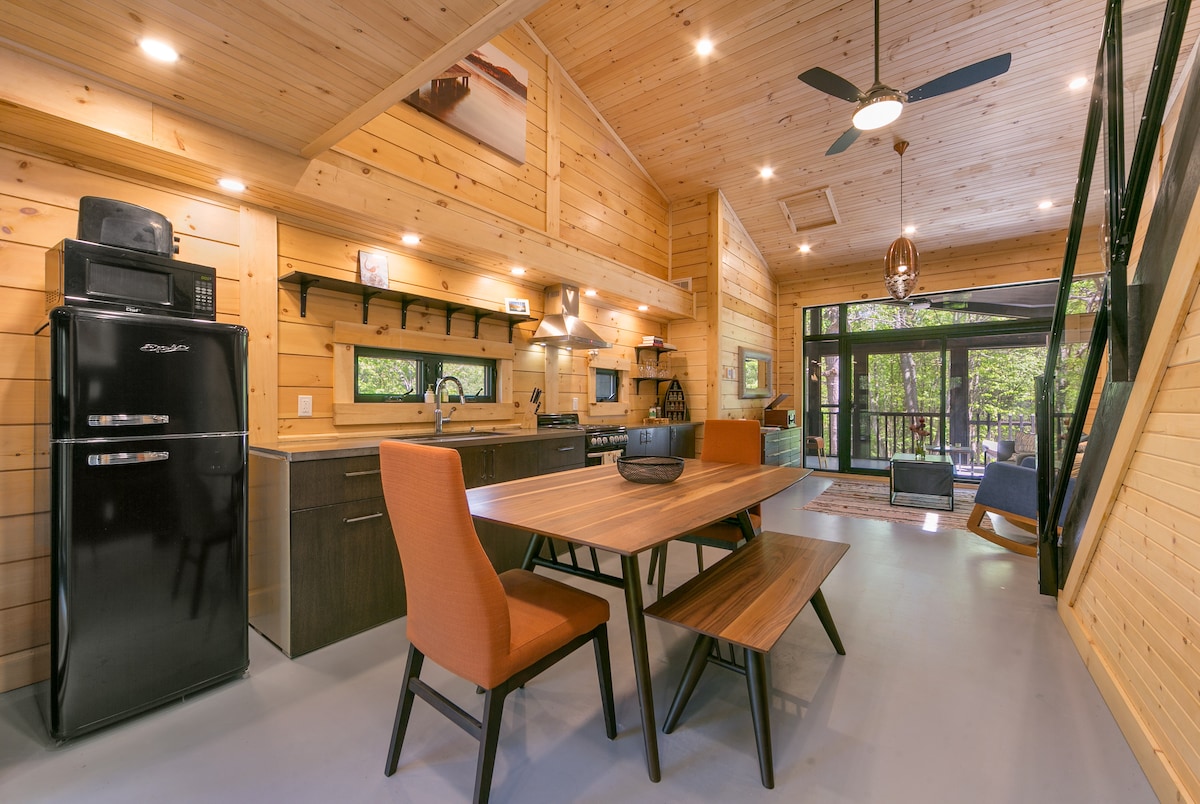 Muskoka's Luxury Tiny House
Serenely situated between Gravenhurst and Bracebridge, Tiny Haus has been custom built by an award winning architect to capture the beauty of the natural surroundings.
Instagram: http://instagram.com/mitchcrafttinyhomes
Facebook: https://www.facebook.com/mitchcrafttiny/?pnref=lhc