If you're looking for the perfect Tiny House floor plan, we have one that you definitely need to check out! The designers at Recreational Resort Cottages and Cabins have come up with a floor plan that gives you everything you need and more in only 399 square feet!
As soon as you step into the cozy home, you'll be surprised at how open and airy it feels thanks to the high ceilings and dormers.
The kitchen has full sized appliances and tons of cabinets for storage! And while you can choose your own materials and finishes, we love the rich look of these dark wood cabinets next to the lighter floors.
A large double-basin sink is set below a nice big window to look outside while you wash dishes.
The Helm—2-Story Container Home close to Magnolia Market
From the kitchen, you walk into the hall which leads to the large bedroom and separate bathroom.
On the other side of the kitchen is the open living room that feels huge thanks to the tall ceilings and windows! That's a huge couch to fit into a tiny house! And how often do you see a ceiling fan like this in tiny homes?
The kitchen and living areas blend together for an open floorplan with plenty of room to move around in.
Tons of light comes in through the windows and glass door so the home gets plenty of natural light.
The bathroom has a HUGE shower with a sliding glass door and a full-size toilet!
There's also two storage cabinets and a full-sized sink. This really isn't like most bathrooms that you see in tiny houses!
The master bedroom has a large window and ceiling fan as well as plenty of room for a king-sized bed.
We don't know how they squeezed so much into such a tiny footprint, but they did it! Check out the floorplan and all of the huge measurements!
in an infinite green oasis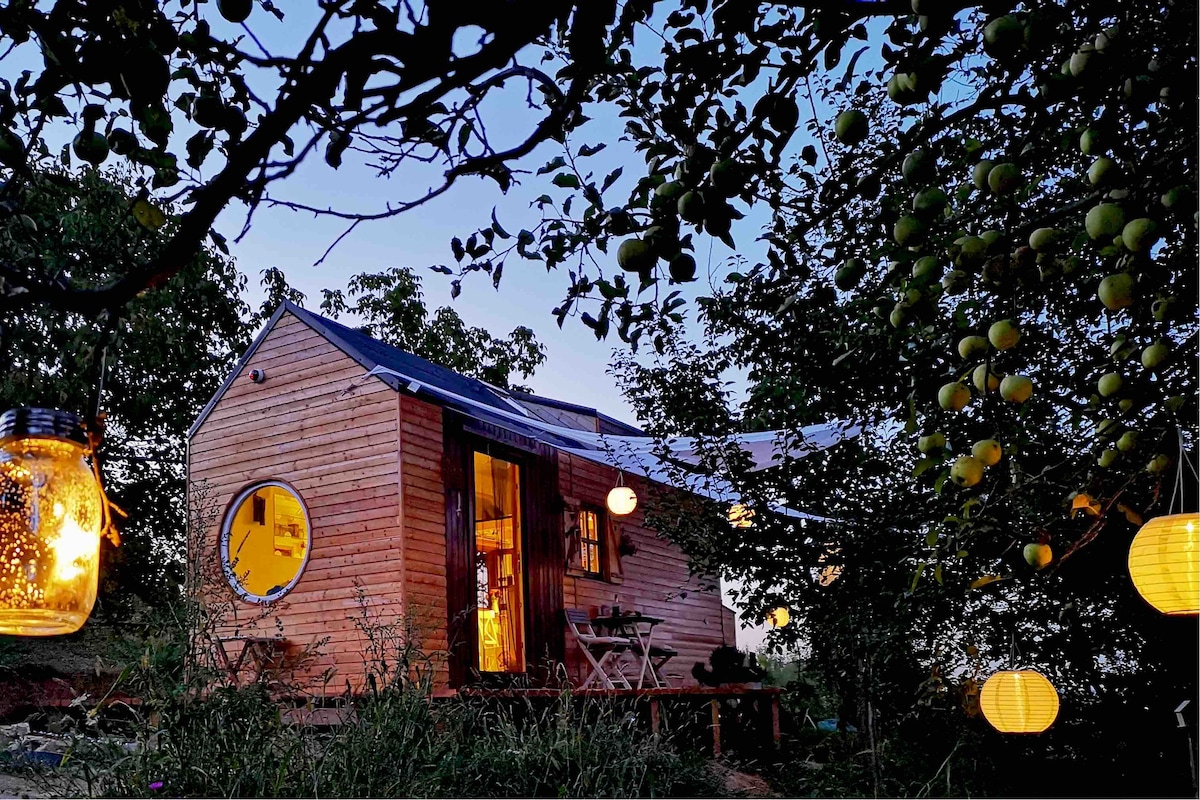 Tiny House on wheels
This is not just another bed you rest in overnight. It is a dazzling experience! Superhost Gabriella will amaze you with her cozy tiny house.
Entire house hosted by Robin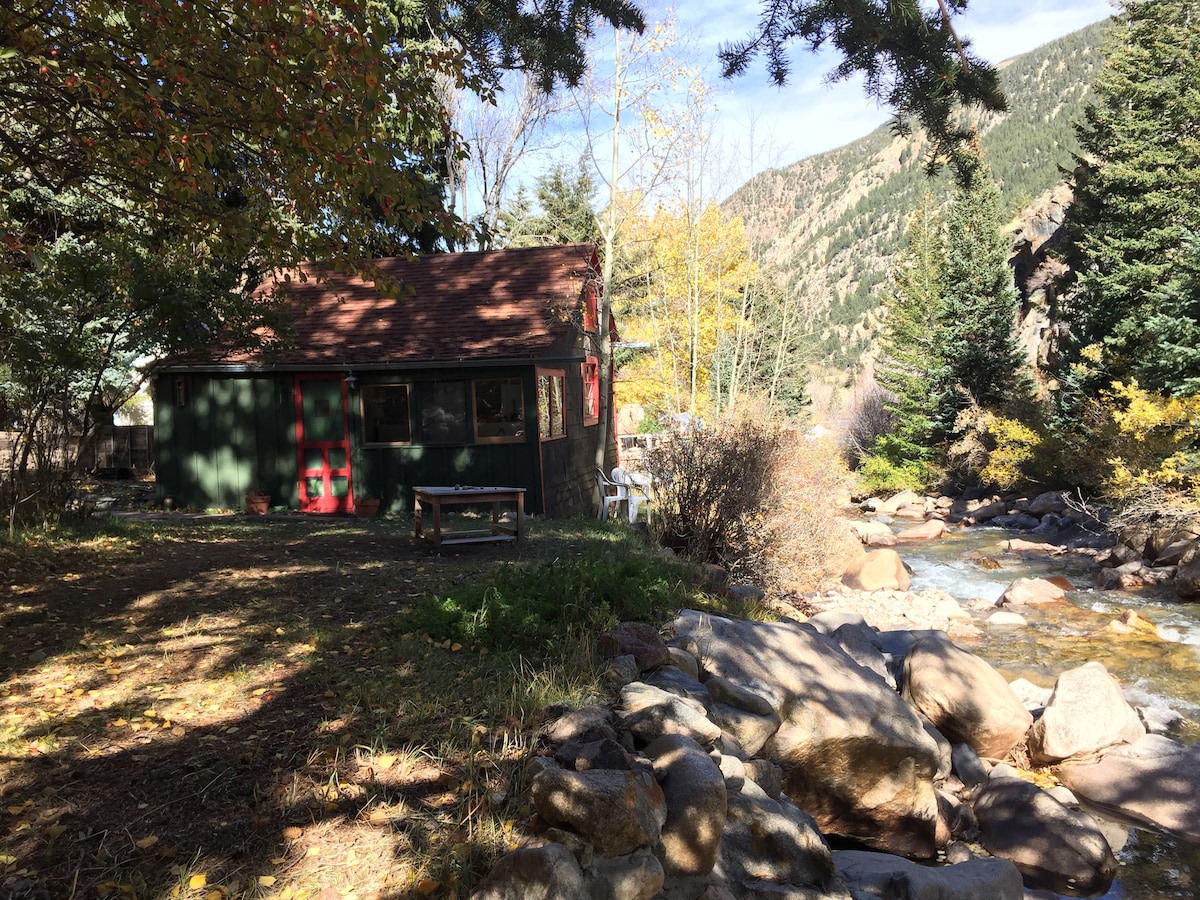 The Cricket- An amazing Tiny House!
The Cricket is a rustic historic cabin in a small neighborhood on Spring Street along side the rushing Clear Creek and nestled among an Aspen grove.
Tiny house hosted by Caroline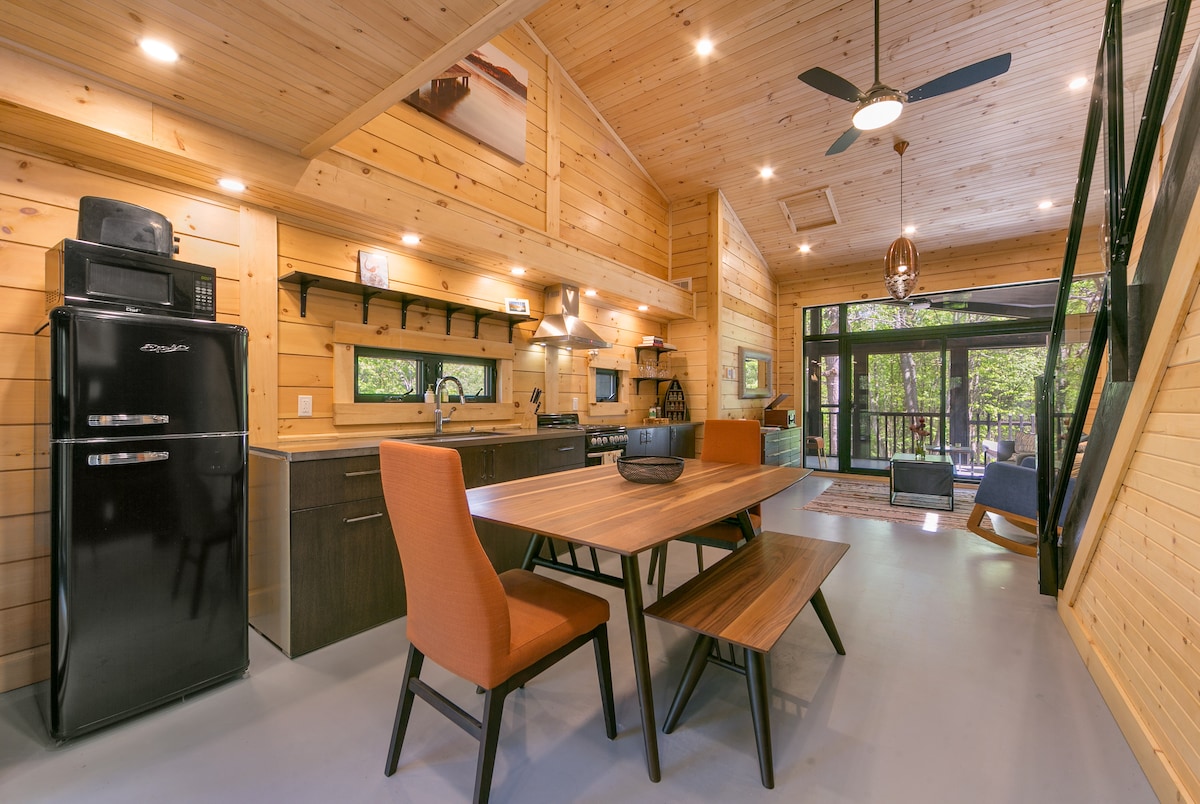 Muskoka's Luxury Tiny House
Serenely situated between Gravenhurst and Bracebridge, Tiny Haus has been custom built by an award winning architect to capture the beauty of the natural surroundings.
You can see this plan, A-522, at http://www.cabinsupercenter.com/A-522TinyHouse.html or check out their other plans at www.cabinsupercenter.com. If you want to see their models in person, their showroom is in Rockwall, Texas.