The Makawao from Tiny Pacific Houses features so much rustic charm! From the cedar porch to the natural wood barstools, it has a woodsy feel that's all its own. The 22 foot home has a three foot porch and features an end entry.
The living room comes with a storage cabinet, plus it has an eight foot king sized loft with another three foot loft above the entryway for storage. The oversized kitchen counters have enough space for everything, and the bathroom features a full sized 32 inch shower with a full sized toilet.

There's also an option for a staircase instead of the ladder. Overall, you get over 250 feet of living space, and you can sleep up to four people comfortably if you have a futon couch.
The natural wood look combined with crisp white doors and details make this such a luxurious place to live.
The natural wood details really make this a rustic/luxurious home.
The Helm—2-Story Container Home close to Magnolia Market
The details are amazing. The kitchen has this wonderful tile backsplash that's as luxuriously beautiful as it is functional.
These natural wood barstools are simply gorgeous….the entire home features this woodsy rustic look.
The built-in wall heater is a nice feature, and not something that you see in all tiny homes.
And then there's the kitchen. Even the sink is gorgeous!
And finally, the bedroom loft. There's plenty of space for a queen sized bed, and the natural wood walls and bed posts really give you a comfortable, homey feel.
in an infinite green oasis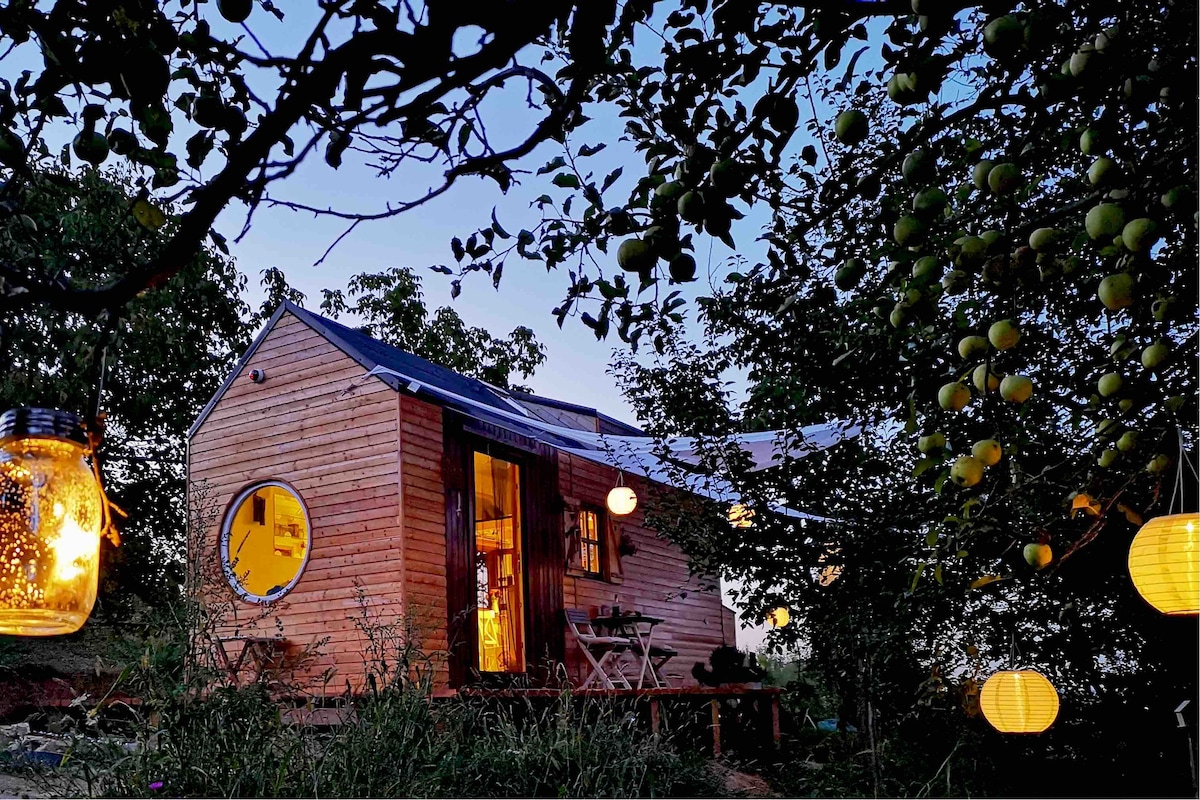 Tiny House on wheels
This is not just another bed you rest in overnight. It is a dazzling experience! Superhost Gabriella will amaze you with her cozy tiny house.
Entire house hosted by Robin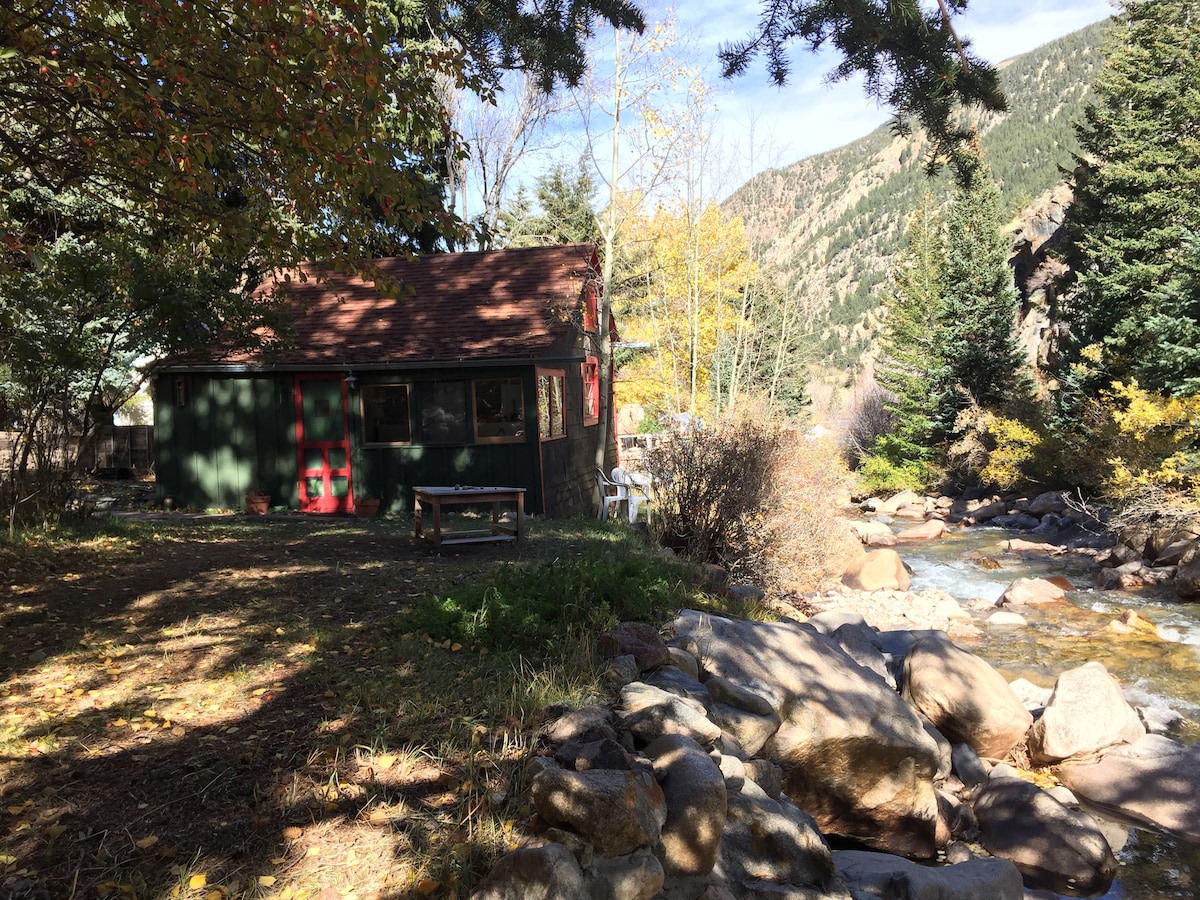 The Cricket- An amazing Tiny House!
The Cricket is a rustic historic cabin in a small neighborhood on Spring Street along side the rushing Clear Creek and nestled among an Aspen grove.
Tiny house hosted by Caroline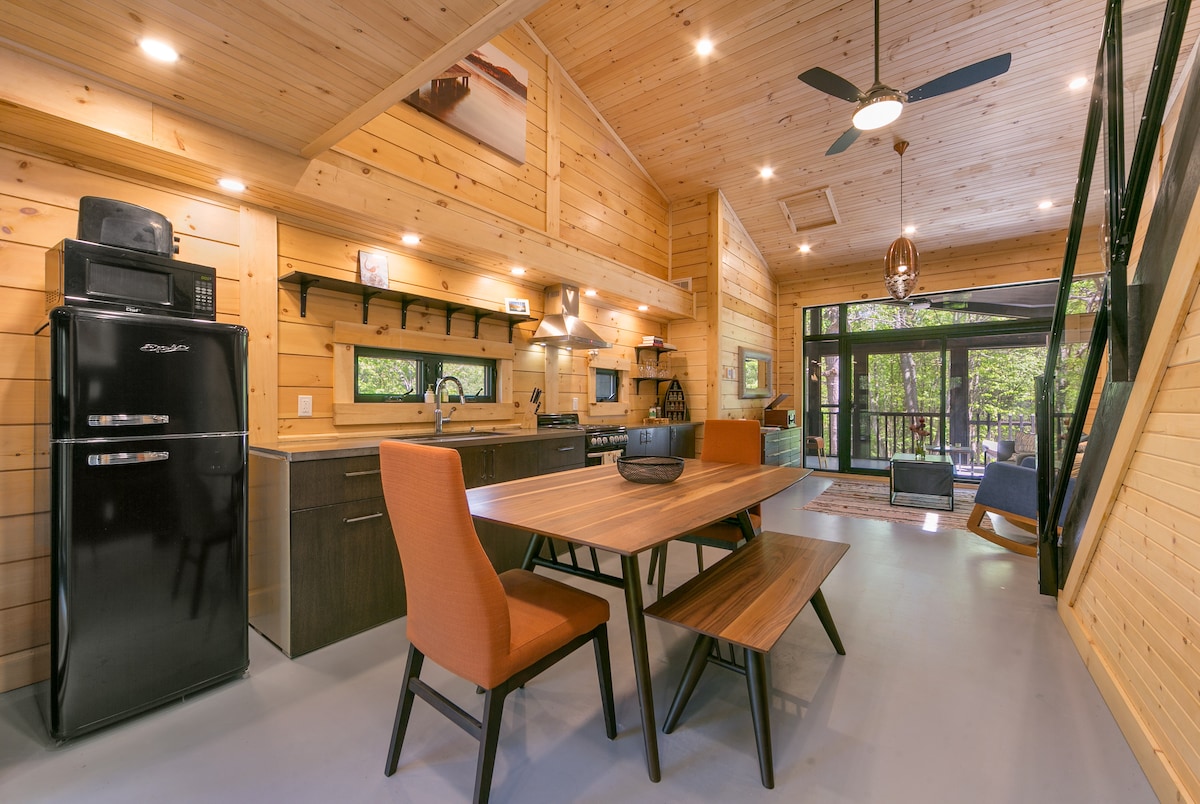 Muskoka's Luxury Tiny House
Serenely situated between Gravenhurst and Bracebridge, Tiny Haus has been custom built by an award winning architect to capture the beauty of the natural surroundings.
The Makawao from Tiny Pacific Houses may just be the cream of the crop when it comes to luxury and rustic comfort. All the details are gorgeous, and there's really a lot of space for storage and living in this one. It's priced right, and features all the amenities that you could possibly need for living on the beach, in the woods, or even in the middle of a metropolis. Check out the manufacturer at http://www.tinypacifichouses.com.