French designer and builder, Frederic Berard, is known for his custom cabinetry work but he's also started to experiment with tiny houses and, so far, the results are incredible! The "Milvus 560" was built in Auvergne, France and measures only 18.3 long and 8.36 wide with a little under 150 square feet inside and yet it's full of charm and appeal!
The exterior is rich with wide wood planks and a red metal roof. All of the windows can be popped open as well so the home looks very inviting. Solar panels were added to help power the home and a small porch was attached for rocking in a chair.
Inside, the home feels warm with hardwood floors and siding. The décor and personal touches make the house feel like a home and guests feel automatically welcome. The table under the window can be propped up for a meal or folded away when not needed leaving room for the seats to come together to form a bench.
The Helm—2-Story Container Home close to Magnolia Market
The kitchen has a mini fridge and a gas cooktop with creative storage such as magnetic strips and rods on the walls.
In the back of the home, the perfect reading nook can be found with a cozy bench that can double as a guest bed.
Above the kitchen is the main sleeping area which can be reached by the movable ladder. You also have a wall of storage for pantry items and a small bathroom between the kitchen and back room.
in an infinite green oasis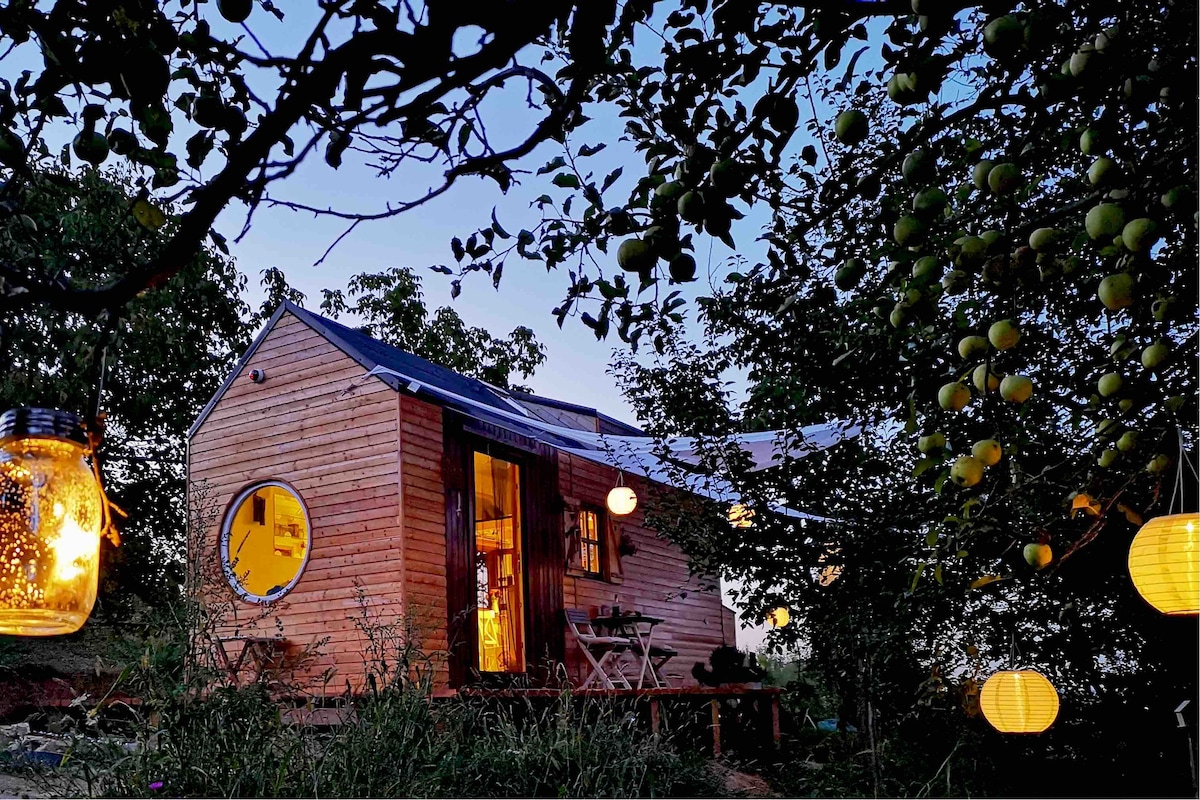 Tiny House on wheels
This is not just another bed you rest in overnight. It is a dazzling experience! Superhost Gabriella will amaze you with her cozy tiny house.
Entire house hosted by Robin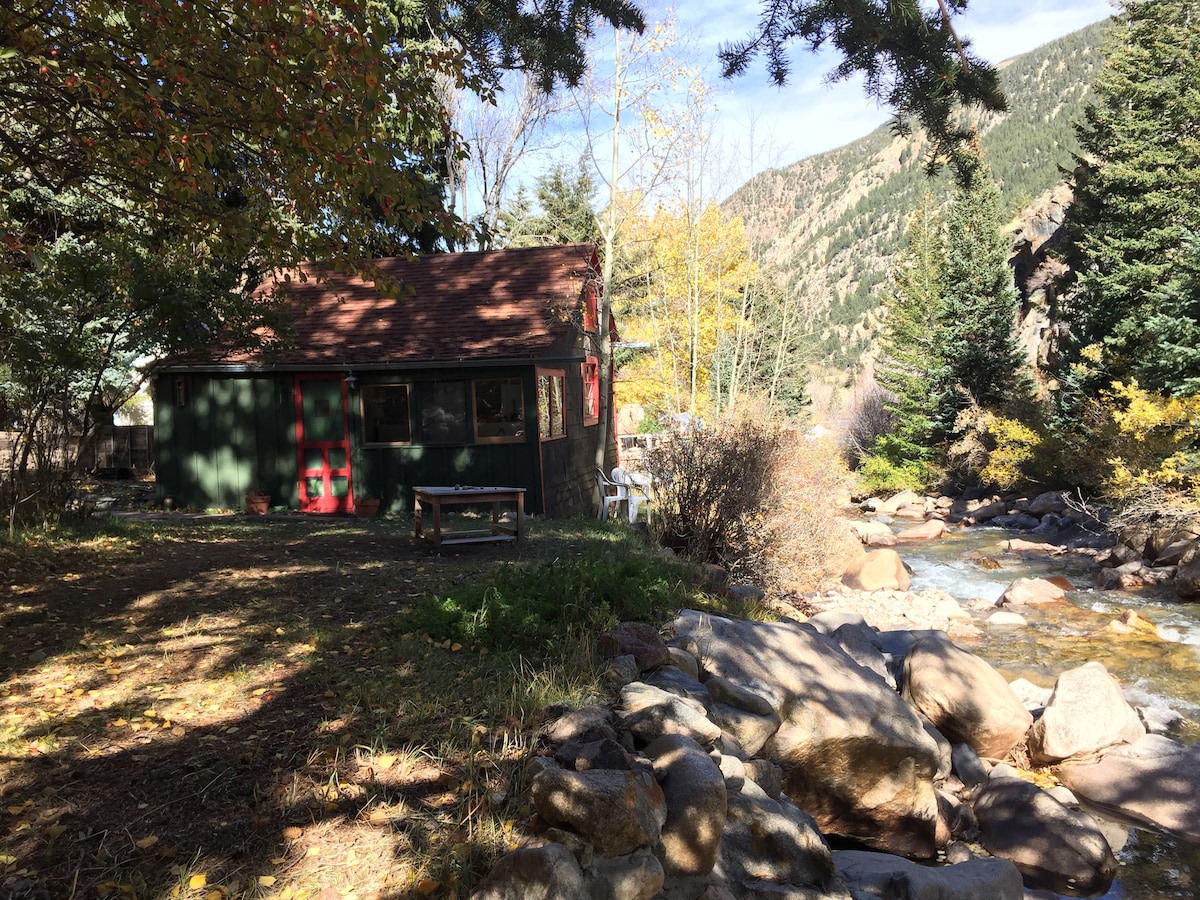 The Cricket- An amazing Tiny House!
The Cricket is a rustic historic cabin in a small neighborhood on Spring Street along side the rushing Clear Creek and nestled among an Aspen grove.
Tiny house hosted by Caroline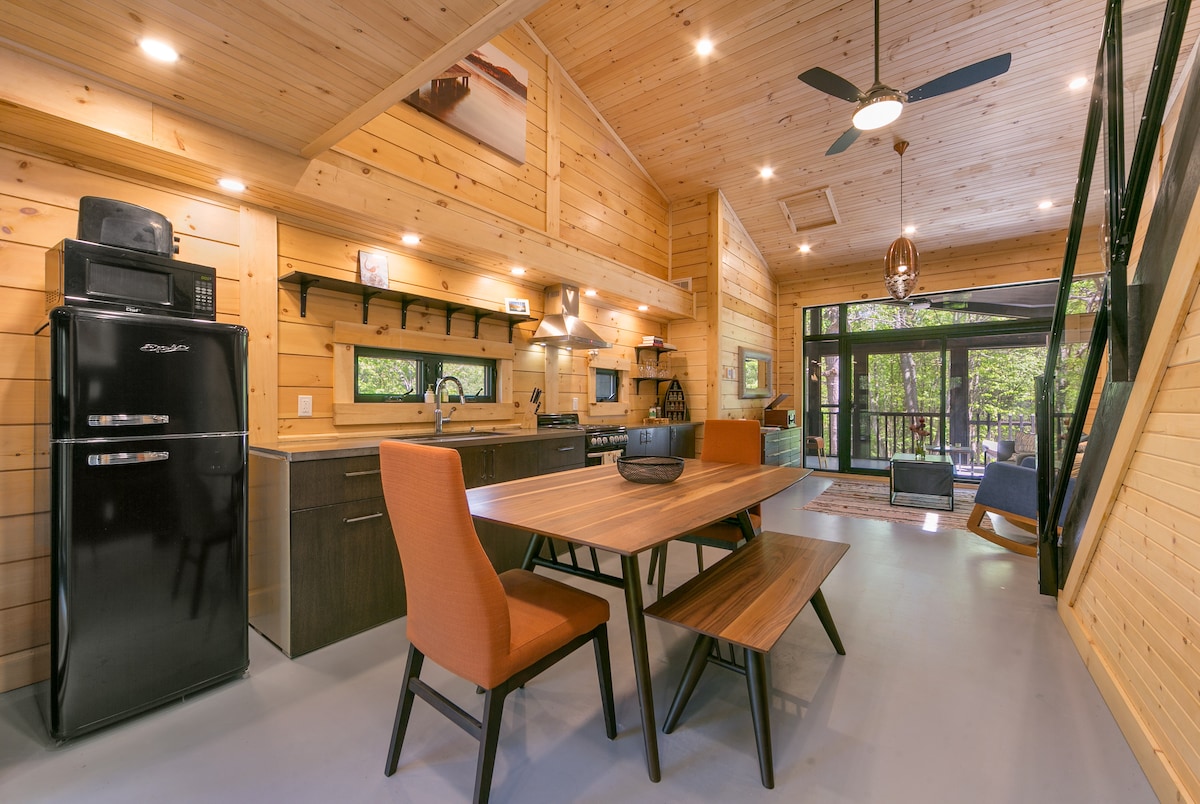 Muskoka's Luxury Tiny House
Serenely situated between Gravenhurst and Bracebridge, Tiny Haus has been custom built by an award winning architect to capture the beauty of the natural surroundings.
We think this home is perfectly cozy! If you'd like to see more pictures of the Milvus and to learn more about the designer, visit his website at https://www.tinyhouseconcept.fr/