No central Florida vacation is complete without a comfortable place to stay between visits to theme parks. The Swan is the perfect destination for a family. A tiny home retreat that has plenty of room to sleep 6 in comfort, this vacation rental has all of the little luxuries you desire.
This tall tiny home is a great choice for a family that wants a small place but still needs a bit of room to stretch their legs. The swan is a taller unit with two loft bedrooms, a living space including comfortable fold out couch, full bathroom, and a nice large kitchenette space.
This space has a nice living area next to the stairs leading up to the loft bedrooms. The couch pulls out to sleep two, and has a side table on one side with a special end table mini fridge on the other.
A simple barn door separates the living space from the bathroom. This gives plenty of privacy while not taking up any additional living space.
The kitchenette in the Swan is ideal for a family looking to eat a few meals in their vacation home instead of all meals at restaurants. This area includes a large sink, tons of counter space, a microwave, mini refrigerator, and stove.
There is even a small table with stools built into the wall for easy dining space for 2. This could also double as extra storage or a serving place for meals.
The kitchen counters here are much larger than expected. There is plenty of space to prepare meals and to store your additional food items. Floating shelves add even more storage for the additional utensils that are available for your convenience.
The Helm—2-Story Container Home close to Magnolia Market
The deep kitchen sink makes cleanup easy, and I am in love with how the slightly patterned stainless steel adds just a bit of class to the space.
As with all of the rentals here, this home is equipped with plates, bowls, coffee cups, and glasses for your convenience.
Of course, one of the best luxuries in this rental is the little wine fridge next to the sofa. This is perfect for chilling beverages of any kind, but also adds an extra "table" space for a bit of storage by the sofa.
As mentioned before, there are two small loft spaces in this tiny home. One side has a lovely queen sized bed with a plush rug underfoot to keep your feet warm on cool mornings.
There are several windows around the space along with outlets for charging electronics. A bedside table and fan keep the air flowing easily around this space so you are nice and cool at bedtime.
On the opposite side of the home is an additional loft bedroom. This one houses the same things with the only real difference coming in the flooring. The laminate flooring is open with just a simple rug at the end of the bed.
As you can see from the view out of one of the loft spaces, the stairs on either side of the home take up minimal space leaving the living room open and comfortable.
Tall windows surround the home for tons of natural light with light colored tiles around for a brighter feeling in the home. While this space doesn't have a lot of extra finishing touches on the walls, that's okay. The overall classic design of this home makes the more sparsely decorated space still pop with beauty.
The last feature you'll love in this space is the bathroom. Simply furnished but comfortable, the fixtures, including the sink, match those of the kitchen.
This nice sized space has room for a traditional toilet for comfort and a bit of extra room for storing toiletries or even luggage if needed.
While small, the shower in this bathroom is more than enough for your needs. I love the built in shelf for storing shampoo, soap, and other miscellaneous needs.
in an infinite green oasis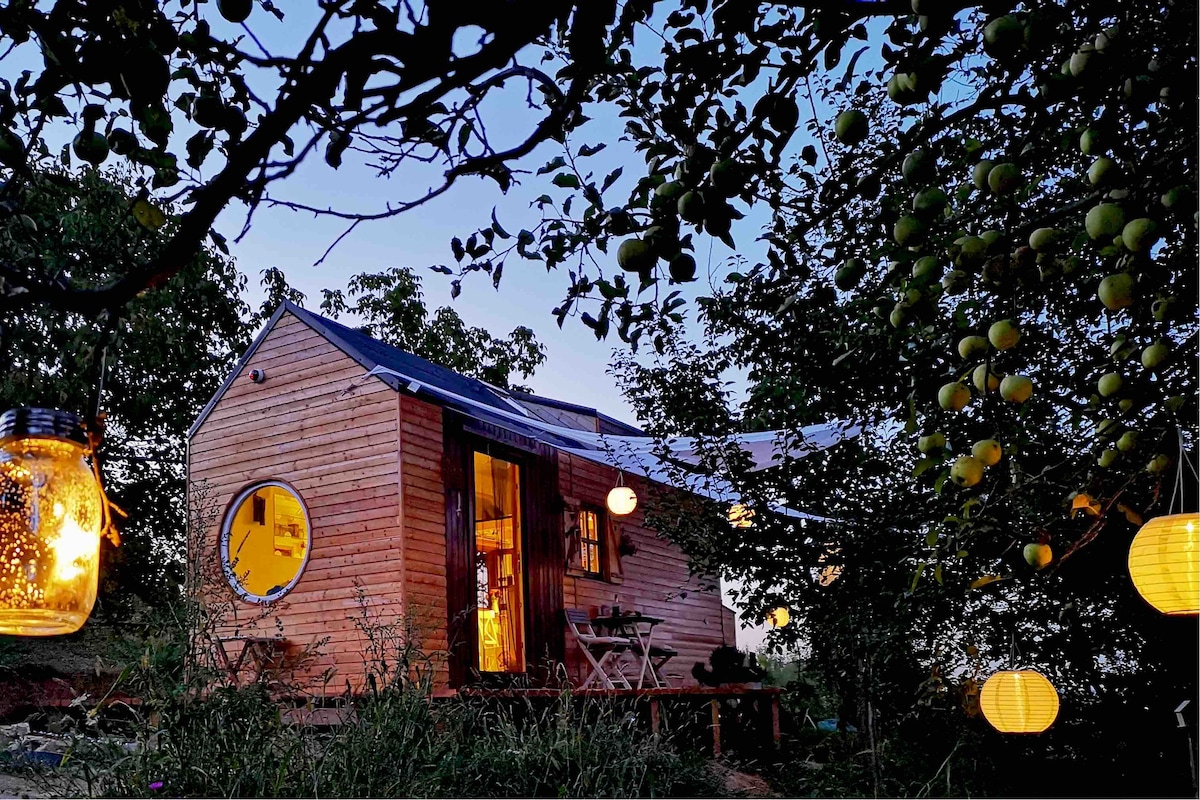 Tiny House on wheels
This is not just another bed you rest in overnight. It is a dazzling experience! Superhost Gabriella will amaze you with her cozy tiny house.
Entire house hosted by Robin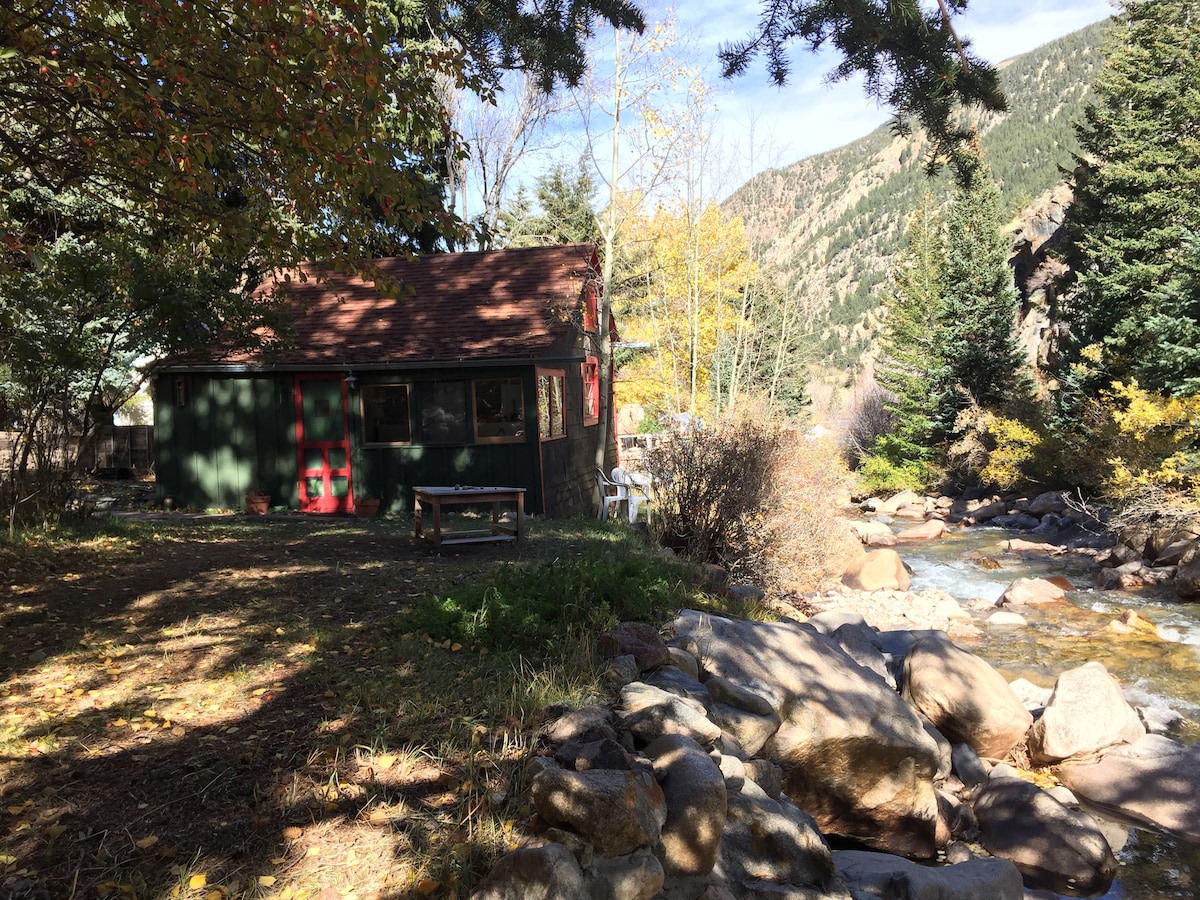 The Cricket- An amazing Tiny House!
The Cricket is a rustic historic cabin in a small neighborhood on Spring Street along side the rushing Clear Creek and nestled among an Aspen grove.
Tiny house hosted by Caroline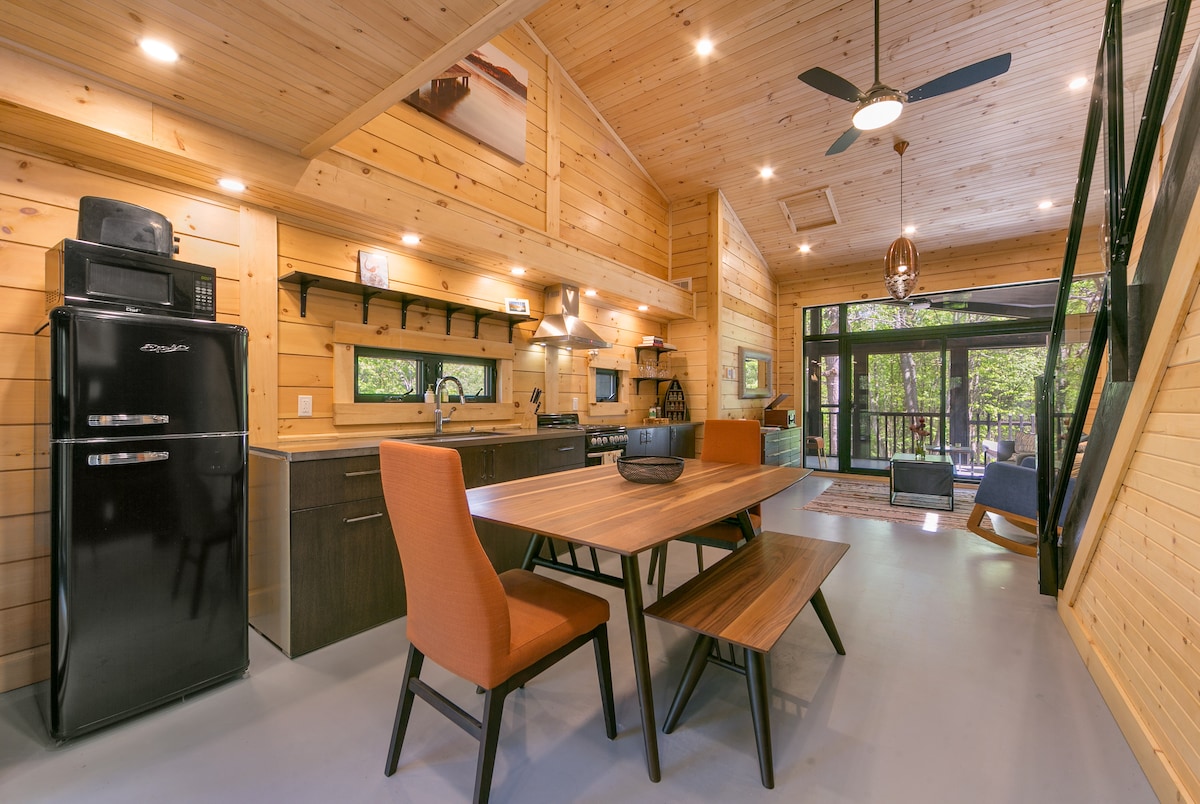 Muskoka's Luxury Tiny House
Serenely situated between Gravenhurst and Bracebridge, Tiny Haus has been custom built by an award winning architect to capture the beauty of the natural surroundings.
Of course, you have to mention the beautiful views outside the Swan. Not only is the simple white exterior of the home nice, you'll absolutely love staying near this lake. This tiny home village is the perfect vacation destination when visiting central Florida for any reason.
To learn more about how you can rent The Swan for your next vacation, check out the full listing on Orlando Lake Front Lodgify. Make sure you let them know that iTinyHouses.com sent you.
Interested in more tiny home vacation rentals? Check out some more favorites below.