When it comes to tiny houses, sometimes less is truly more which is exactly what this couple found out when they designed their tiny house with Lake Construction builders. Their 210 square foot home is essentially one room complete with areas for an office, kitchen, bedroom and bathroom. The exterior of the home was kept simple as well with low-maintenance siding and a classic color scheme of tan with white accents and gray-blue door.
Inside, the home was designed with efficiency in mind! The home has a built-in couch below two large windows and an island that doubles as a dining table. The kitchen is along one end of the home with custom cabinets and glass-front cabinets and a laundry area is on the other side of the couch with cubbies for storage.
The kitchen has gorgeous cabinets with a light colored countertop. A small stovetop was added as well as a sink and compact refrigerator.
The Helm—2-Story Container Home close to Magnolia Market
The bathroom features a slim wall-mounted sink with a RV toilet and a shower head that turns most of the space into a shower stall when in use.
The couple's bed is on rollers beneath the platform of a nook which serves as an office, closet and the dog's bedroom. The bed simply slides away when not in use.
When the bed is rolled out of the way, the couple can take full advantage of their living area which has a large projection screen that pulls down over the window across from their custom couch.
in an infinite green oasis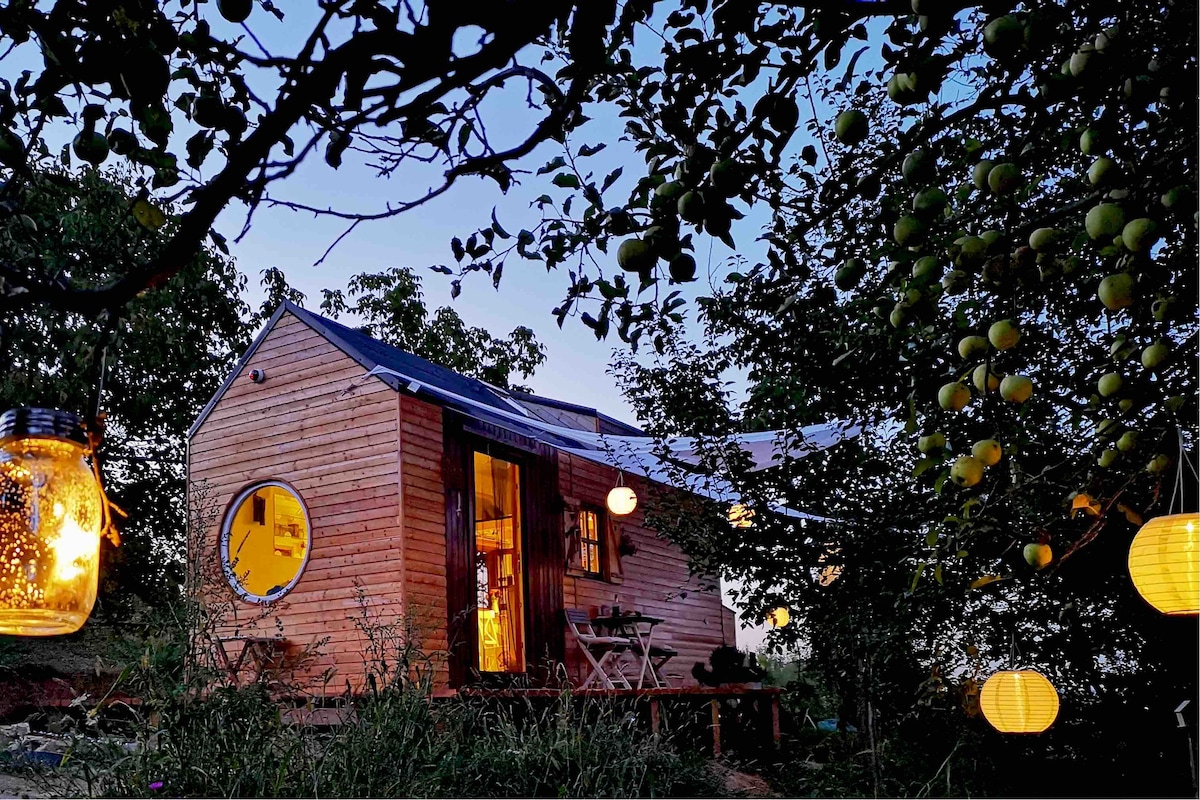 Tiny House on wheels
This is not just another bed you rest in overnight. It is a dazzling experience! Superhost Gabriella will amaze you with her cozy tiny house.
Entire house hosted by Robin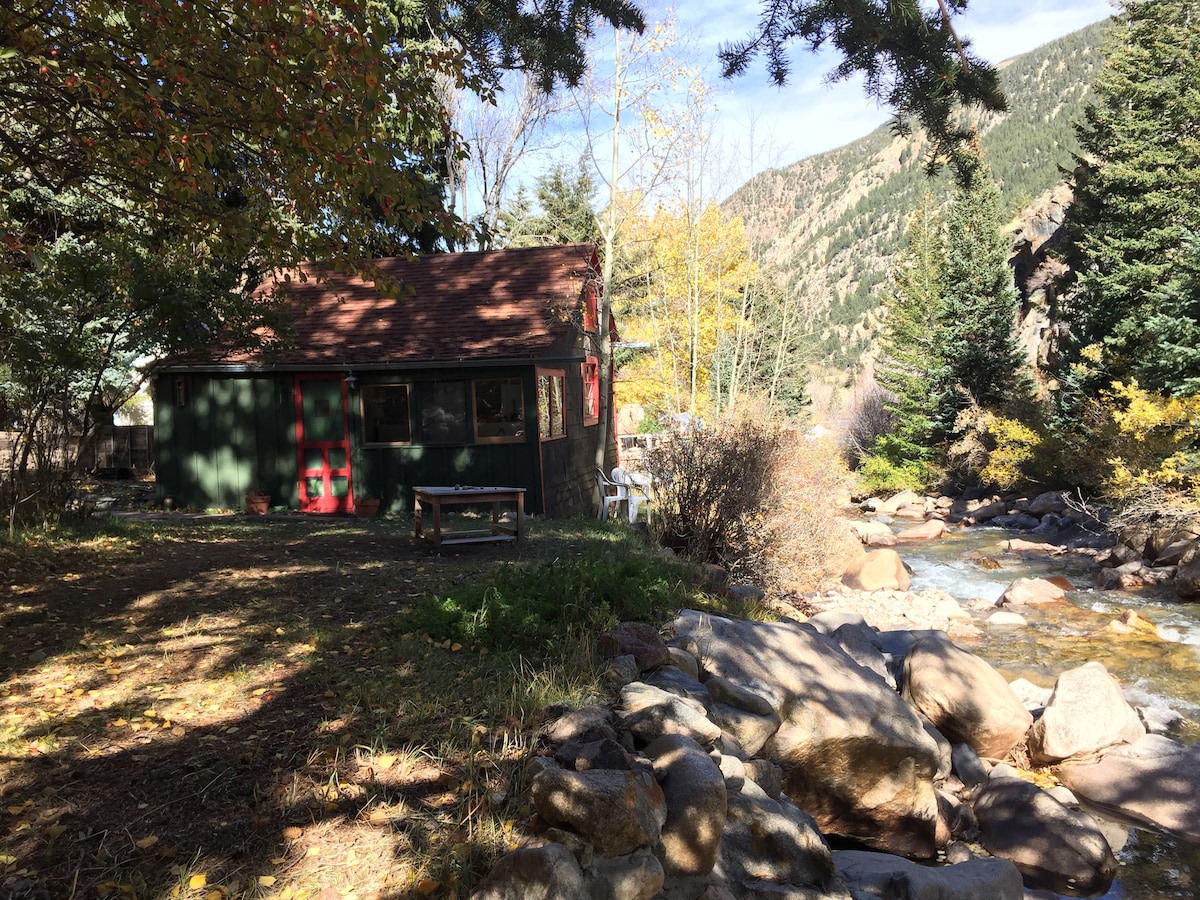 The Cricket- An amazing Tiny House!
The Cricket is a rustic historic cabin in a small neighborhood on Spring Street along side the rushing Clear Creek and nestled among an Aspen grove.
Tiny house hosted by Caroline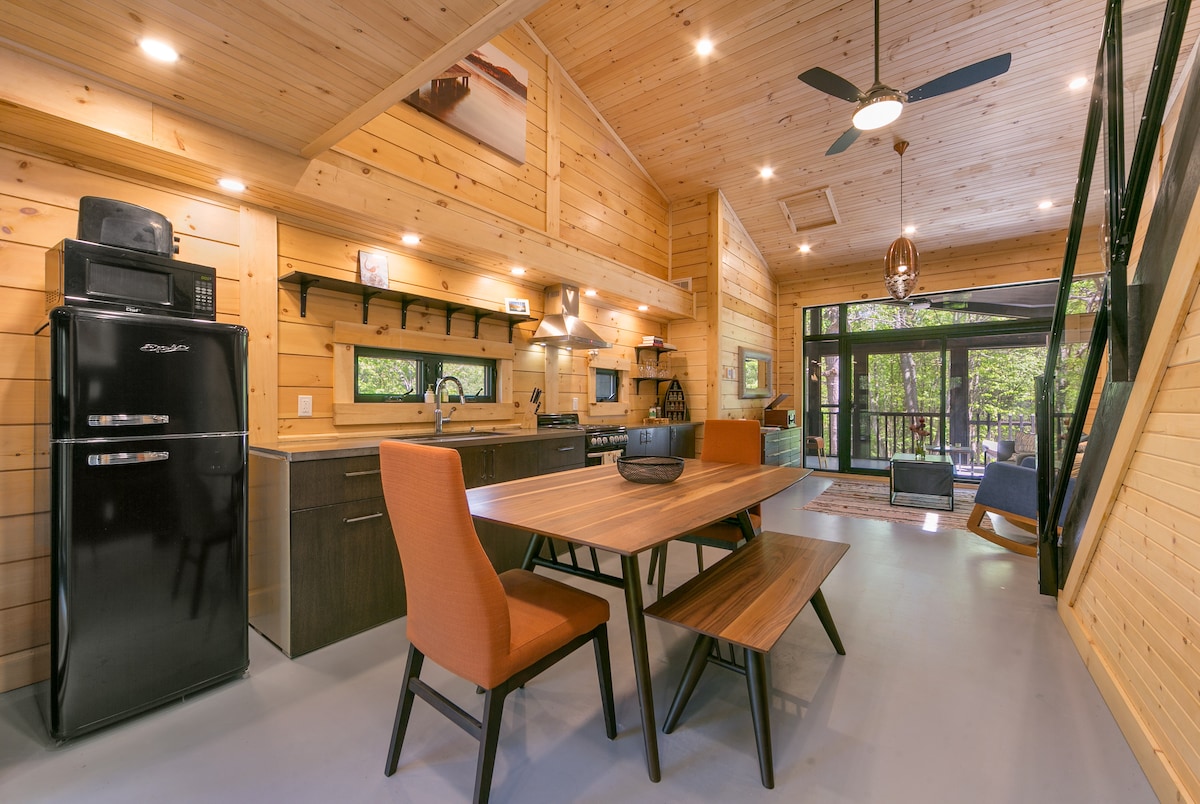 Muskoka's Luxury Tiny House
Serenely situated between Gravenhurst and Bracebridge, Tiny Haus has been custom built by an award winning architect to capture the beauty of the natural surroundings.
The design of this tiny house makes it feel much larger than 210 square feet and goes to show that efficient use of space goes a long way! For more information about Lake Construction company, visit their website at http://www.lakeconstructionny.com/. And to learn more about the couple and their tiny
house, check out this article all about it: http://www.democratandchronicle.com/story/lifestyle/2015/01/17/inside-rochester-couples-tiny-house/21858469/.