Cody Lundin is famous for being a survivalist and even has his own "Aboriginal Living Skills" school so it wasn't a big leap for him build his own self-sustaining and completely off-grid earthen tiny house. The home looks like it was crafted out of the ground with stone floors and a living green roof. He did install solar power to run his computer and other electronics since he operates a website and business from home. Take a look at this one-of-a-kind home!
Video House Tour:
The main entrance of the home features multiple windows and a bright blue screened door. Round emblems giving homage to various religions and cultures arch over the entrance and welcome guests from all walks of life.
One of the entrances to the home is set back in a cave with antlers over the opening. Don't be scared, the home is surprisingly welcoming inside!
The Helm—2-Story Container Home close to Magnolia Market
The interior of the house looks like it was chiseled out of rock with painted walls and stone floors which help regulate the home's temperature in all seasons. Greenery is throughout the home to clean the air and there are the normal comforts of home that you'd expect like a dining table and living area.
The bedroom is through a large opening and it's spacious enough for a full-sized bed and several built-ins for storage.
There's so much more to see in this unique home so be take a few minutes to watch this video tour: https://youtu.be/WWpSVNrt0LU
You can also learn more about Cody Lundin and his way of life by visiting his website at http://www.codylundin.com/.
And be sure to follow him on social media for updates:
Facebook: https://www.facebook.com/pages/Cody-Lundin-Aboriginal-Living-Skills-School-LLC/124508247561387
YouTube: https://www.youtube.com/user/abodudeman
in an infinite green oasis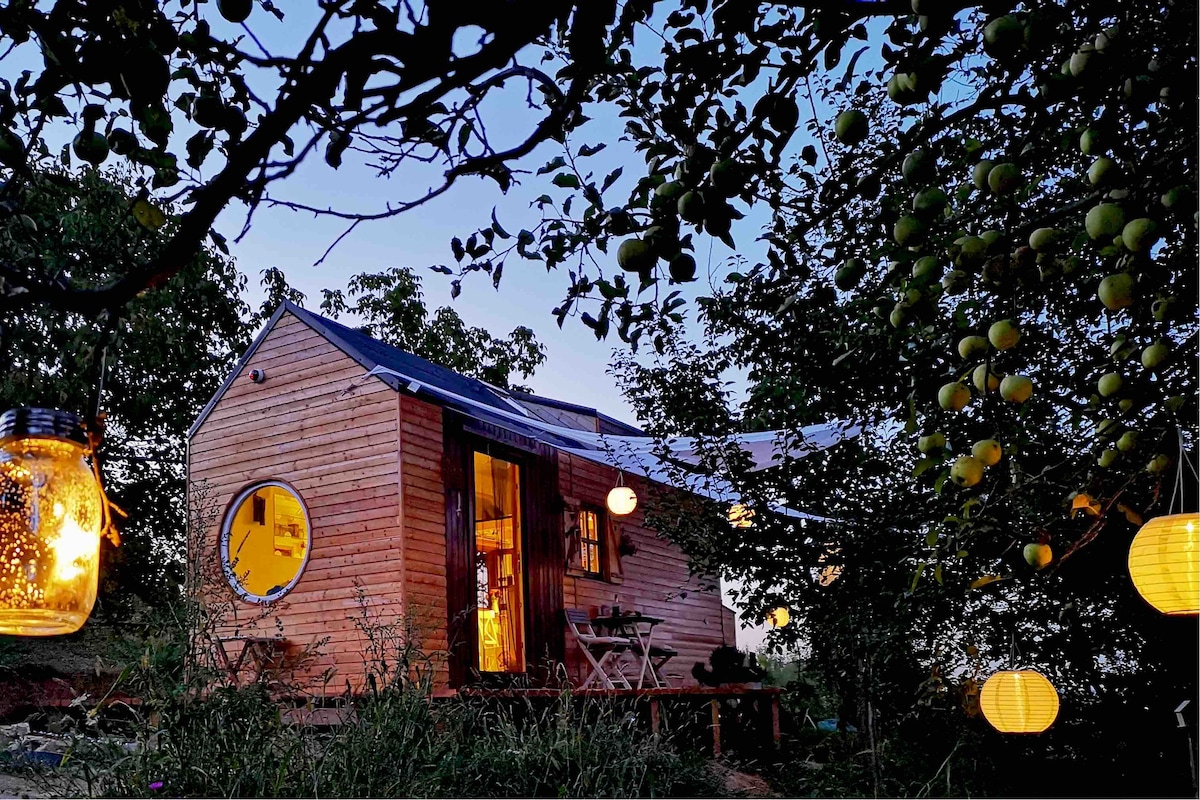 Tiny House on wheels
This is not just another bed you rest in overnight. It is a dazzling experience! Superhost Gabriella will amaze you with her cozy tiny house.
Entire house hosted by Robin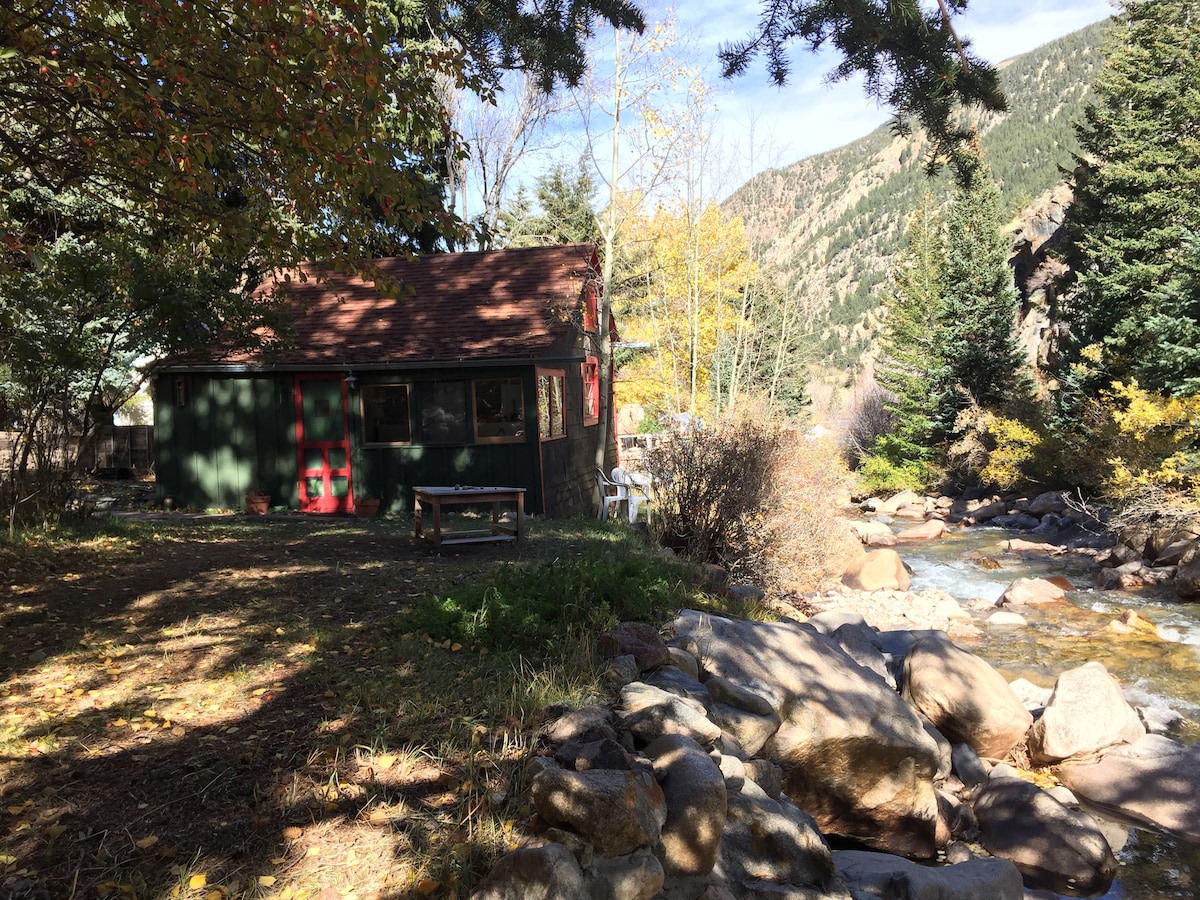 The Cricket- An amazing Tiny House!
The Cricket is a rustic historic cabin in a small neighborhood on Spring Street along side the rushing Clear Creek and nestled among an Aspen grove.
Tiny house hosted by Caroline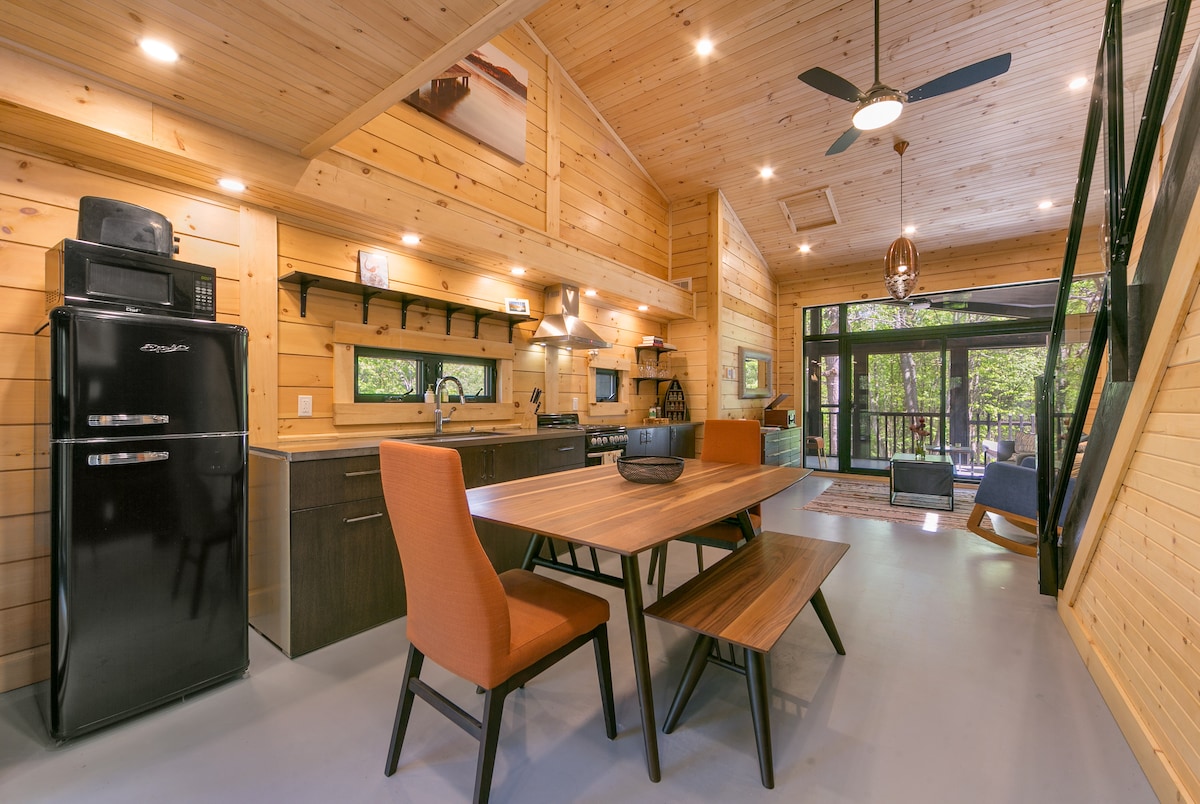 Muskoka's Luxury Tiny House
Serenely situated between Gravenhurst and Bracebridge, Tiny Haus has been custom built by an award winning architect to capture the beauty of the natural surroundings.
Twitter: https://twitter.com/codylundinalss
Instagram: https://www.instagram.com/codylundinsurvival/?hl=en