FabCab is a design company out of Seattle, Washington that specializes in designing tiny homes that are accessible for anyone of any age including the handicapped and elderly. They also design their homes to last forever with minimal waste onsite thanks to their prefab manufacturing. They have several models that you can order and have delivered to you but we're covering the TimberCab model which has 550 square feet and measures 34'x18'14' and costs a little under $200,000.
This impressive home arrives in precut parts for a local contractor to assemble so construction time is drastically reduced meaning you'll be enjoying your new home in no time! While this may be one of the more expensive tiny homes that we cover, you can tell just from the photos that it's made from quality material and has a very well planned layout. The space feels much larger than 550 square feet thanks to the huge windows, diagonal lines, and open floor plan.
We love the rustic hardwood floors and chunky wood that frames the massive floor-to-ceiling windows in the living area. The ceiling and light fixtures add even more character to the home and increase the sense of luxury you get as soon as you walk in.
The kitchen is impressive as well with full-sized stainless steel appliances and tons of storage space in the upper and lower cabinets. The shiny tile backsplash adds nice texture while going well with the gray countertops and chrome hardware.
The Helm—2-Story Container Home close to Magnolia Market
One of the accessibility features in this home is the sliding doors which are easier to operate from a wheelchair than a pocket door. The bedroom is found behind two of these doors and feels large due to the diagonal ceiling line.
The bathroom is absolutely huge with a large vanity area with plenty of storage below. The layout of the bathroom gives enough room for a wheelchair or walker to come in and turn around with ease.
The large walk-in shower doesn't have a curb to it adding to the accessibility of the home.
This house is covered with windows and glass doors so you have plenty of natural light and gorgeous views.
If you'd like to learn more about the TimberCab or the amazing company behind it, visit their website at http://fabcab.com/. You can also follow them on social media at:
Facebook: http://www.facebook.com/FabCab
in an infinite green oasis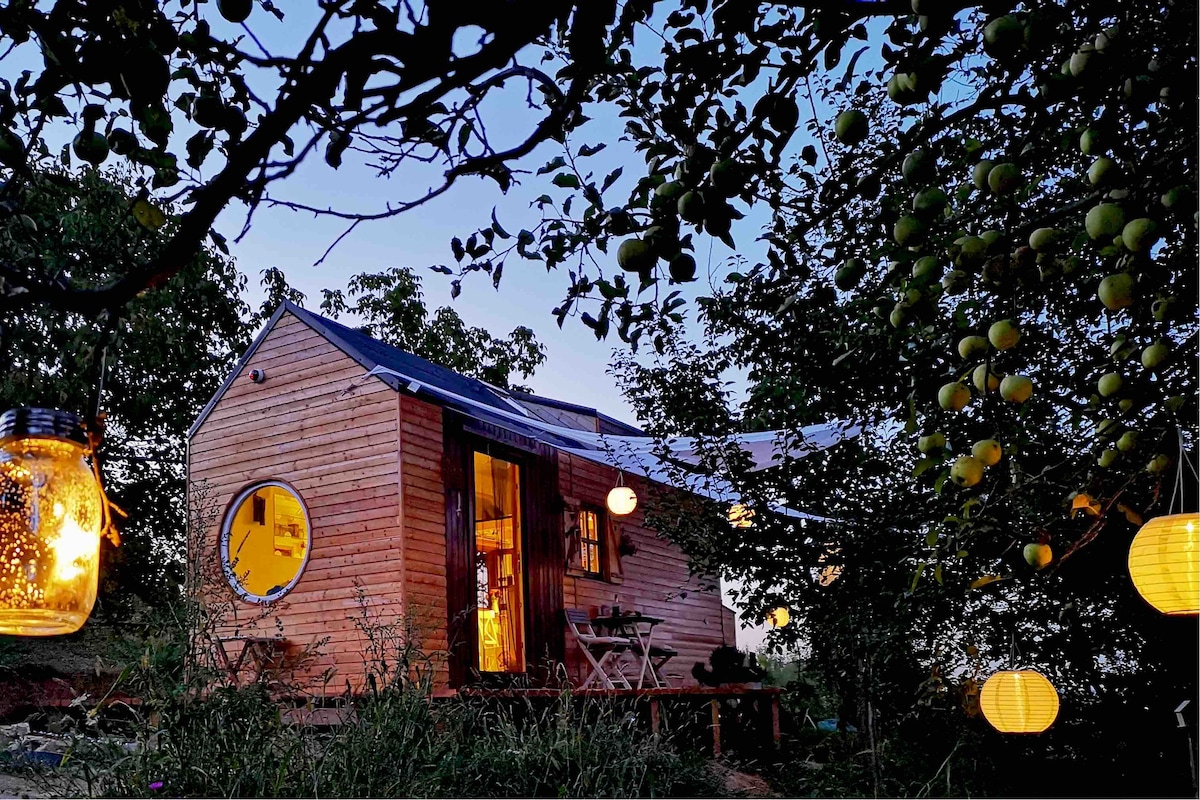 Tiny House on wheels
This is not just another bed you rest in overnight. It is a dazzling experience! Superhost Gabriella will amaze you with her cozy tiny house.
Entire house hosted by Robin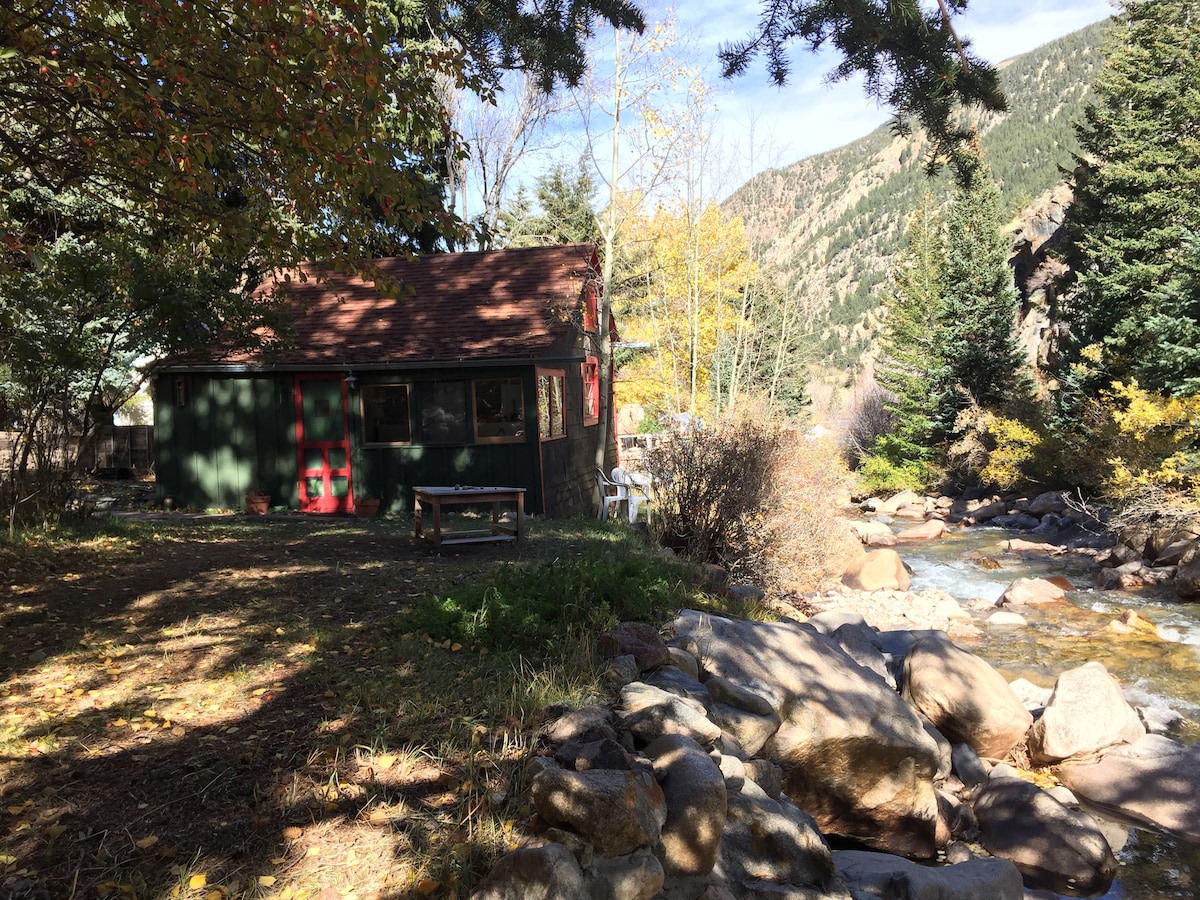 The Cricket- An amazing Tiny House!
The Cricket is a rustic historic cabin in a small neighborhood on Spring Street along side the rushing Clear Creek and nestled among an Aspen grove.
Tiny house hosted by Caroline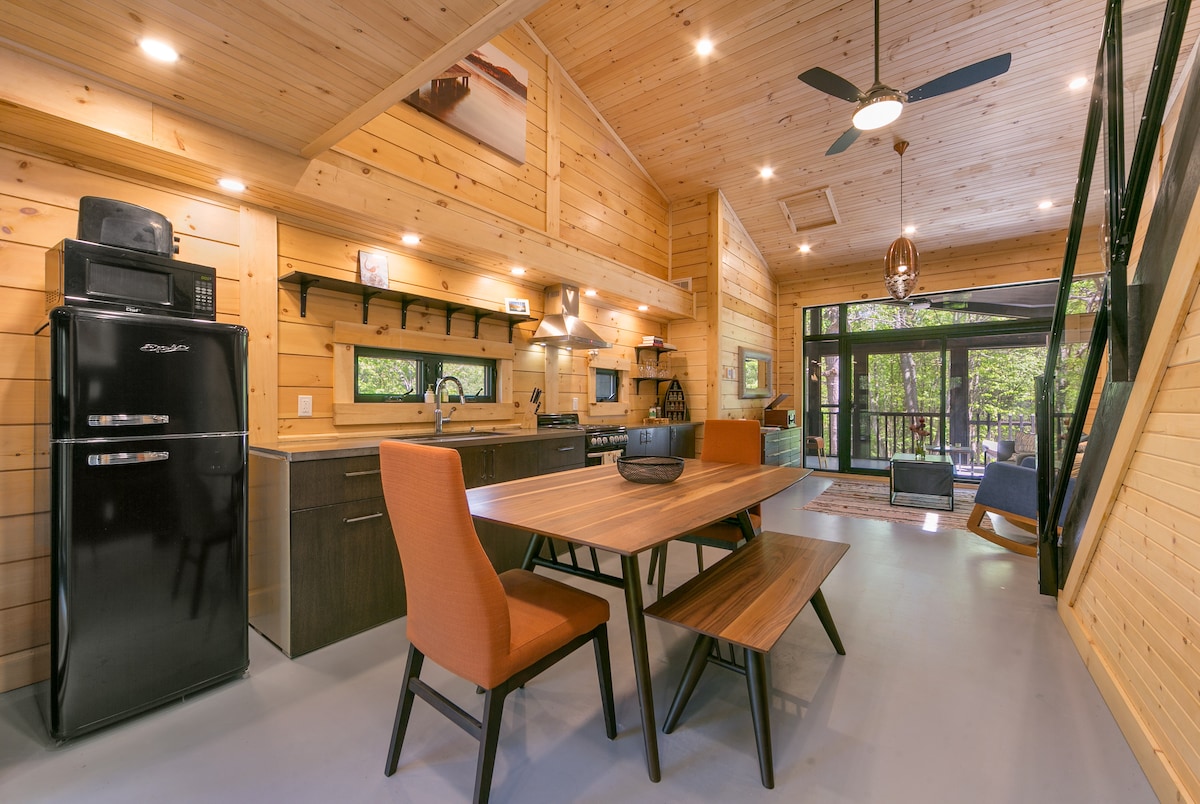 Muskoka's Luxury Tiny House
Serenely situated between Gravenhurst and Bracebridge, Tiny Haus has been custom built by an award winning architect to capture the beauty of the natural surroundings.
Twitter: http://twitter.com/FabCabDesign