Serenity Acres Tiny Homes are immediately recognizable; they have a very unique look and feel to them inside and out. When I first saw one of these little "boxes on wheels," I couldn't imagine how many different usable spaces would be packed inside.
I'm going to take you on a tour, but first a little bit more about Serenity Acres. What impresses me about this company is how flexible they are with their designs. Their tiny trailer homes range anywhere from 16 feet to 40 feet—you decide based on your space needs and budget. You also can choose between stick frame or SIPS (structural insulated panel) construction. SIPS is better, but stick frame will save you money on a budget.
The base models include almost everything you could need—lights, exhaust fans, plumbing, hookups and even a space heater. But you can pay for additional upgrades if you need them.
As I said, it really does look like a box. You might expect it is just one big open space given the outside, but the interior is a lot more elaborate than that.
This is the kitchen. There is not a lot in the way of windows, but all that wall space could be quite handy. It'd be a perfect spot to hang a chalkboard for writing recipes!
The Helm—2-Story Container Home close to Magnolia Market
What fascinates me about this home is the modular nature of the interior spaces. As you can see, the kitchen here is a distinct space. It isn't cut off from the rest, but it has its own little nook. This is pretty uncommon with tiny houses.
Here is what the view looks like facing the other way.
This is one of my favorite features of the home. Underneath the loft is a little dining nook! This is the closest thing to a "dining room" I think I have seen in a tiny house. Once again, we have a little alcove with its own ambiance. The design of the booth actually puts me in mind of eating at a diner—which is awesome.
Here is a glimpse of the bathroom.
Now we're climbing up the stairs to the loft …
Unlike the kitchen and the dining alcove, the loft does not feel separate from the rest of the space at all—which is understandable really, as by now we are out of room. But in this case, I feel it adds to the coziness of the loft.
in an infinite green oasis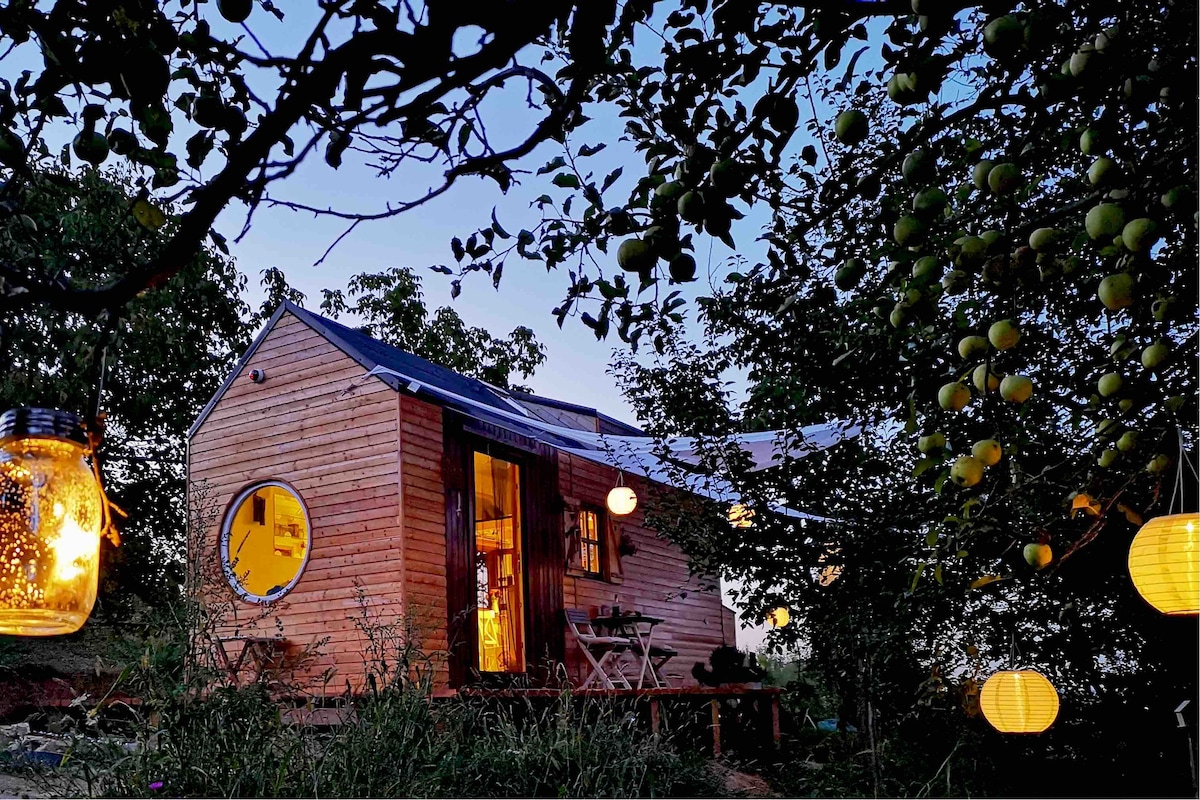 Tiny House on wheels
This is not just another bed you rest in overnight. It is a dazzling experience! Superhost Gabriella will amaze you with her cozy tiny house.
Entire house hosted by Robin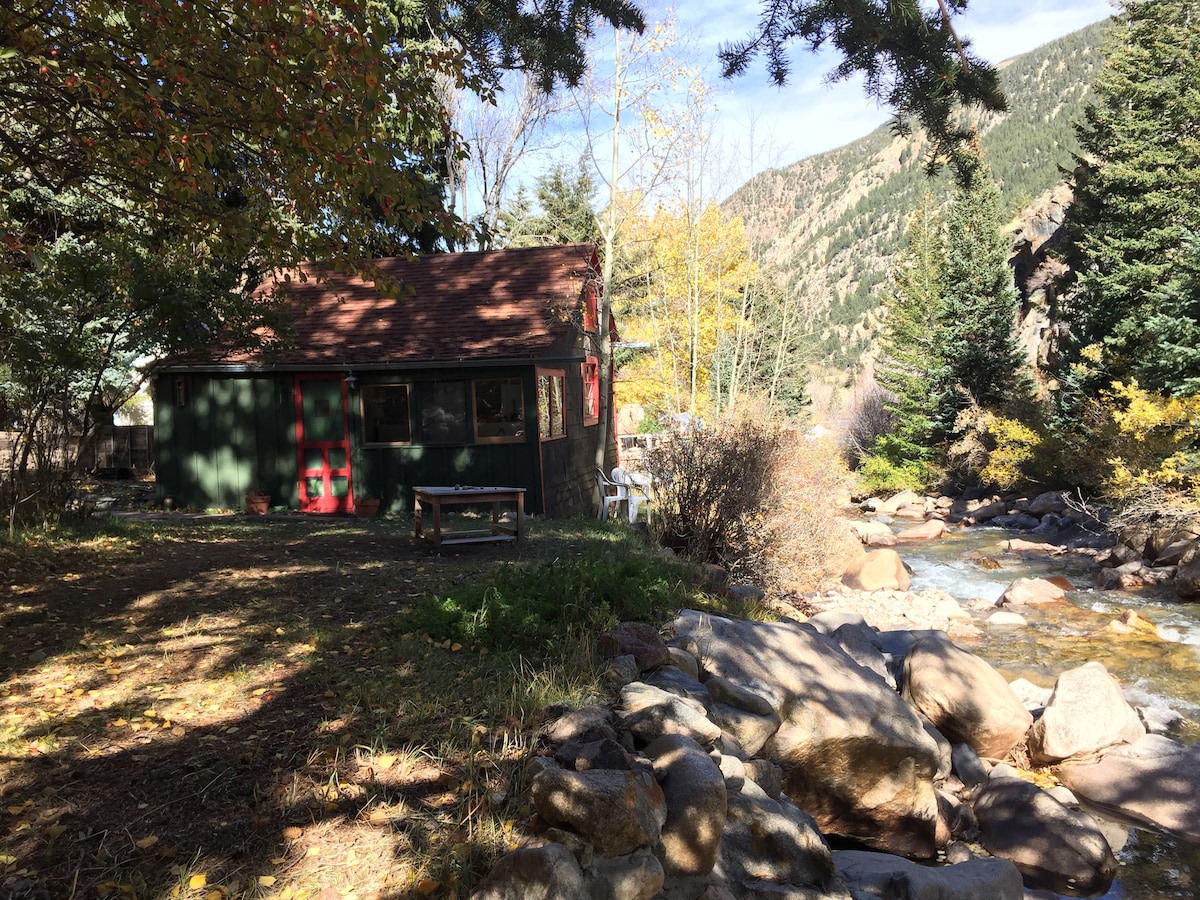 The Cricket- An amazing Tiny House!
The Cricket is a rustic historic cabin in a small neighborhood on Spring Street along side the rushing Clear Creek and nestled among an Aspen grove.
Tiny house hosted by Caroline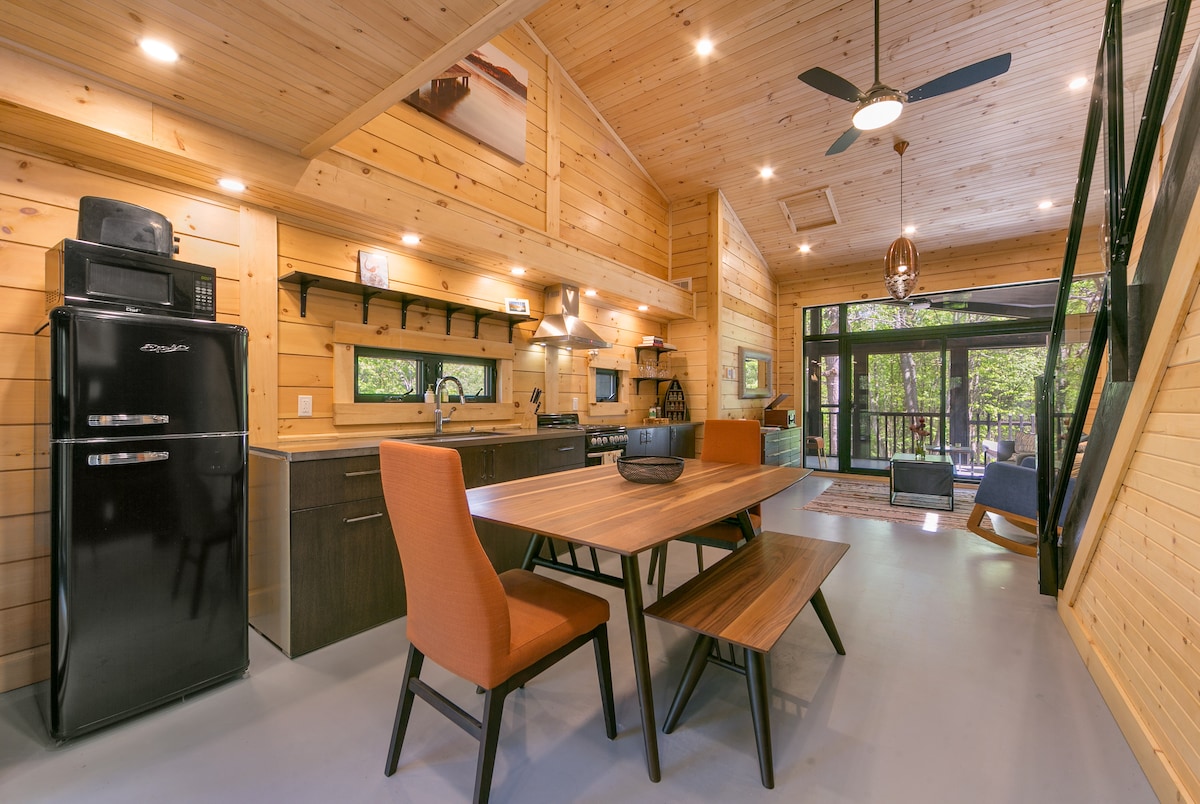 Muskoka's Luxury Tiny House
Serenely situated between Gravenhurst and Bracebridge, Tiny Haus has been custom built by an award winning architect to capture the beauty of the natural surroundings.
Like what you see? Visit Serenity Acres Tiny Homes at the link below.
Serenity Acres Tiny Homes: http://serenityacrestinyhomes.ca/