One of the reasons the tiny home movement has taken off is that is ecologically conscientious. Yes, tiny homes are beautiful and fun and creative, but they also reduce our footprints on the environment.
Avava Systems is a startup based in San Francisco which has developed several prefabricated tiny houses they call "Britespaces." Britespaces are designed for quick and easy assembly (just 4-6 weeks of construction on-site).
Three models are available, each named for their square footage:
Model 264
Model 325
Model 480
One of Avava's main focuses with Britespace homes was to be as environmentally-friendly as possible. According to their website, these homes are not only 40% faster to build, but have a 35% smaller carbon footprint and a 20% lower cost over traditional homes. Additionally, the process of construction produces no waste.
Above you see Britespace Model 264. This is the smallest of the three, and as you can see, it is quite spacious, with a sleek, modern design. The porch wraps around the side of the home to provide extra space.
The Helm—2-Story Container Home close to Magnolia Market
The components of the house are shipped in flat-packed boxes. This makes for faster delivery. Model 264 comes in a set of 64 boxes.
This photo gives you an idea what Model 264 looks like once it is assembled. Here we are right next to the front door in the kitchen.
Backing up from the door, here is a broader perspective on the kitchen. There is a lot of natural light and plenty of room to enjoy a meal.
Here you can see the bedroom. Notice the slanted ceiling. This creates an illusion that the room is significantly larger than it actually is. There is a surprising amount of wall space.
Here is a look at the bathroom.
At nighttime, the home seems to glow thanks to the open design and the big windows.
Avava's interest in sustainable design goes beyond the construction aspects of the Britespace. As you can see, there are options to outfit the house with collectors for rain water, solar panels and other useful power and utilities solutions.
in an infinite green oasis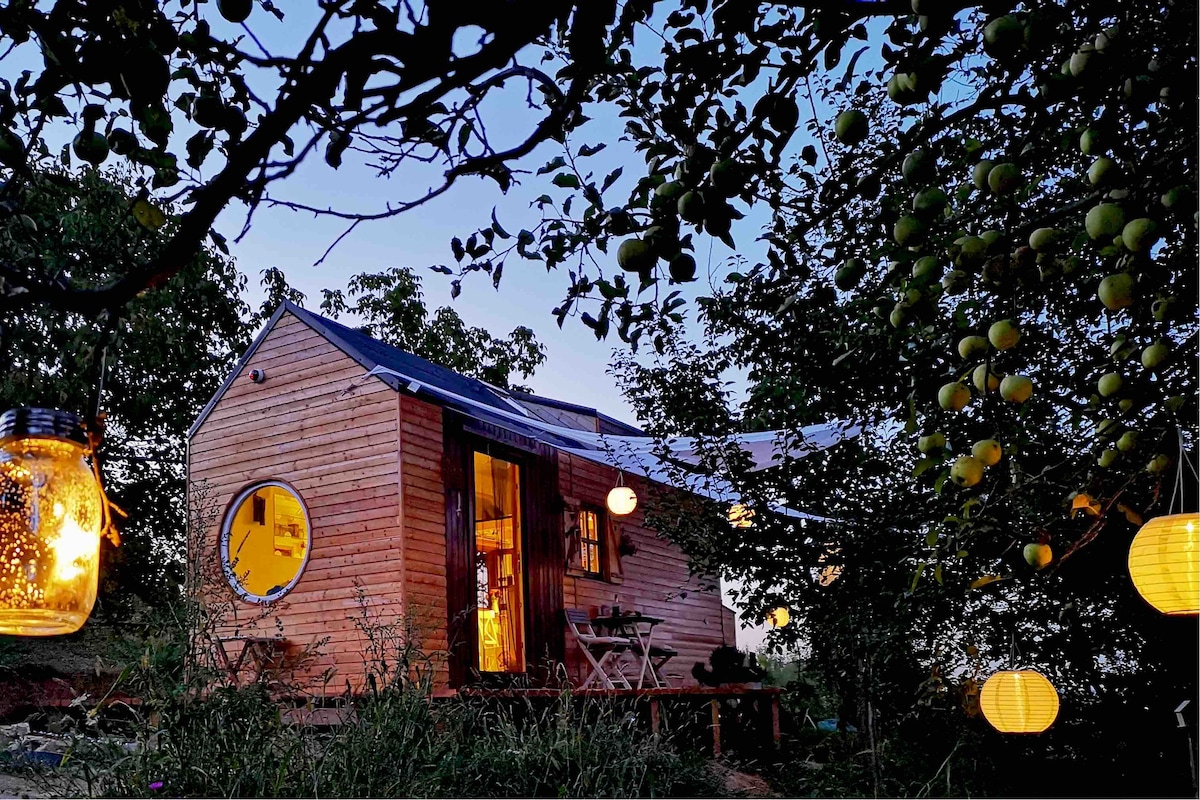 Tiny House on wheels
This is not just another bed you rest in overnight. It is a dazzling experience! Superhost Gabriella will amaze you with her cozy tiny house.
Entire house hosted by Robin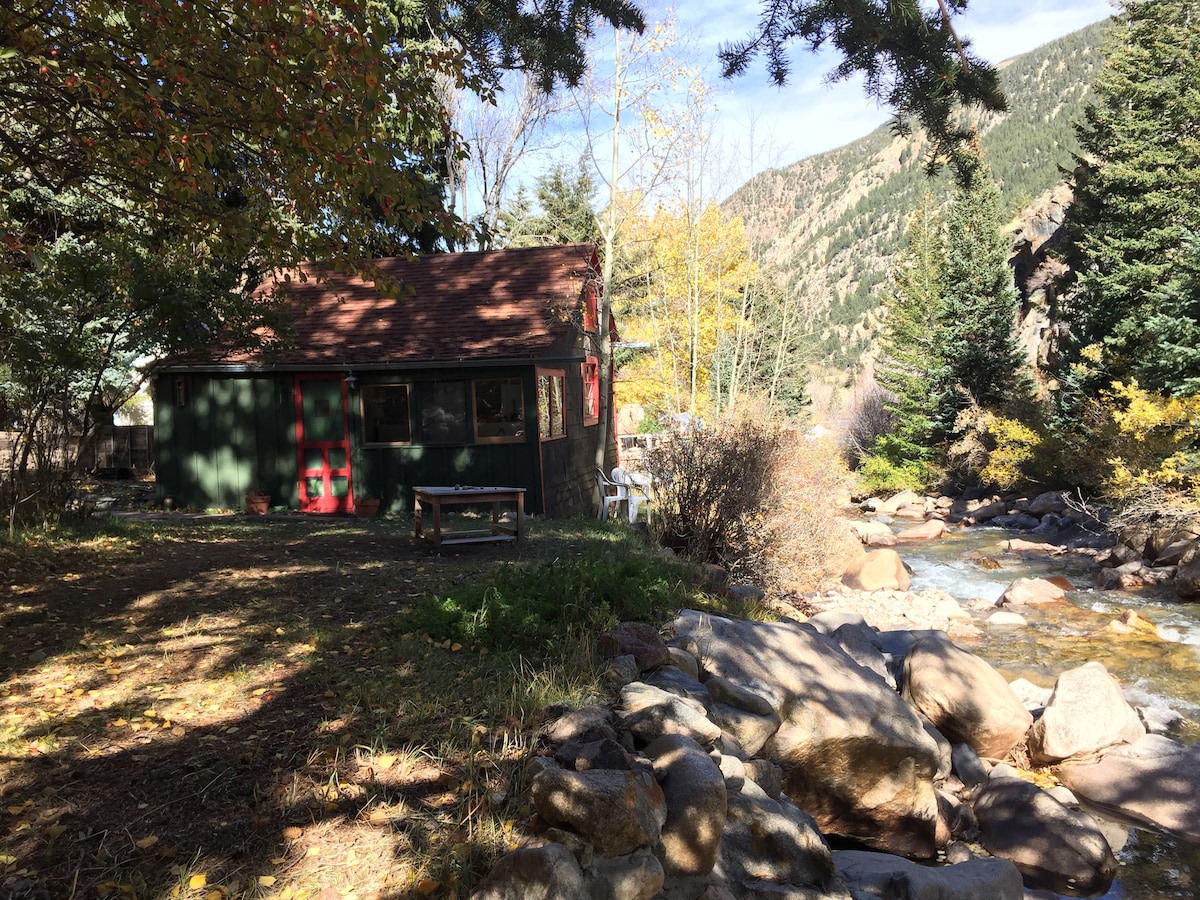 The Cricket- An amazing Tiny House!
The Cricket is a rustic historic cabin in a small neighborhood on Spring Street along side the rushing Clear Creek and nestled among an Aspen grove.
Tiny house hosted by Caroline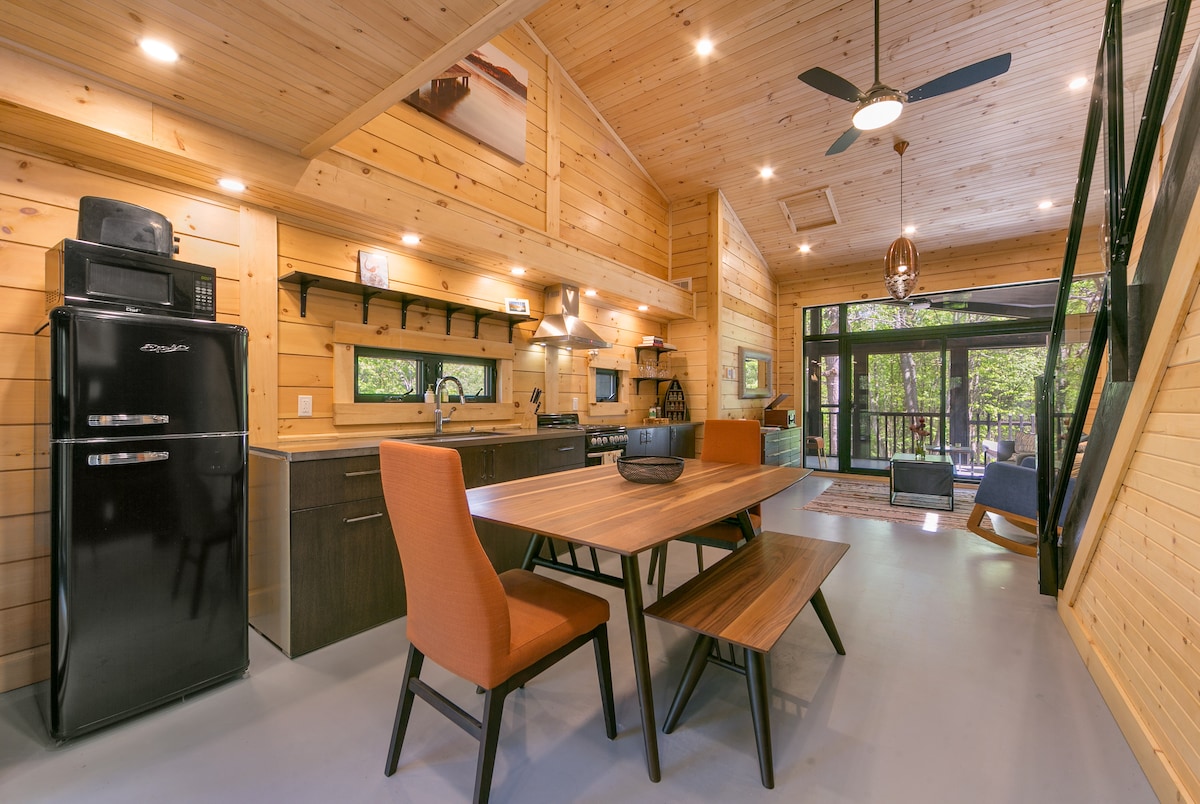 Muskoka's Luxury Tiny House
Serenely situated between Gravenhurst and Bracebridge, Tiny Haus has been custom built by an award winning architect to capture the beauty of the natural surroundings.
Avava's Britespace truly is a beautiful, smart, inspirational design. Be sure to visit the link below to take a closer look at all the advantages of Britespace.
Avava Systems: http://www.avavasystems.com/