Kodasema is an Estonian design collective with a passion for minimalistic living and travel. Their combined passion was the force behind their latest product, a prefabricated concrete tiny house that can be set up or broken down for travel in as little as four hours! The 270 square foot house costs a little over $88,000 and as of right now is not being sold internationally.
The KODA is made almost entirely of concrete for strength and energy efficiency and, thanks to its design, can be assembled without a foundation. The modular units can also be combined to create large buildings. Rooftop solar panels help power the home however, it's also designed to be used off-grid when needed.
Inside, the KODA is minimalistic as expected but it has a simple beauty to it that we admire. Large glazed windows are on the front of the house with a deep offset to help maintain a steady temperature inside the home. The kitchen has the bare minimums needed for cooking but is sufficient and sleek looking.
The Helm—2-Story Container Home close to Magnolia Market
The living area feels huge due to the tall ceilings and light walls and lighting.
The loft is located near the back of the home for privacy and has a large platform for your bed.
The bathroom has a compact toilet and a shower stall but has quite a lot of room inside so you could add furniture for storage if desired.
The KODA was designed to serve any function that the owner dreams up from a house to a café or office.
in an infinite green oasis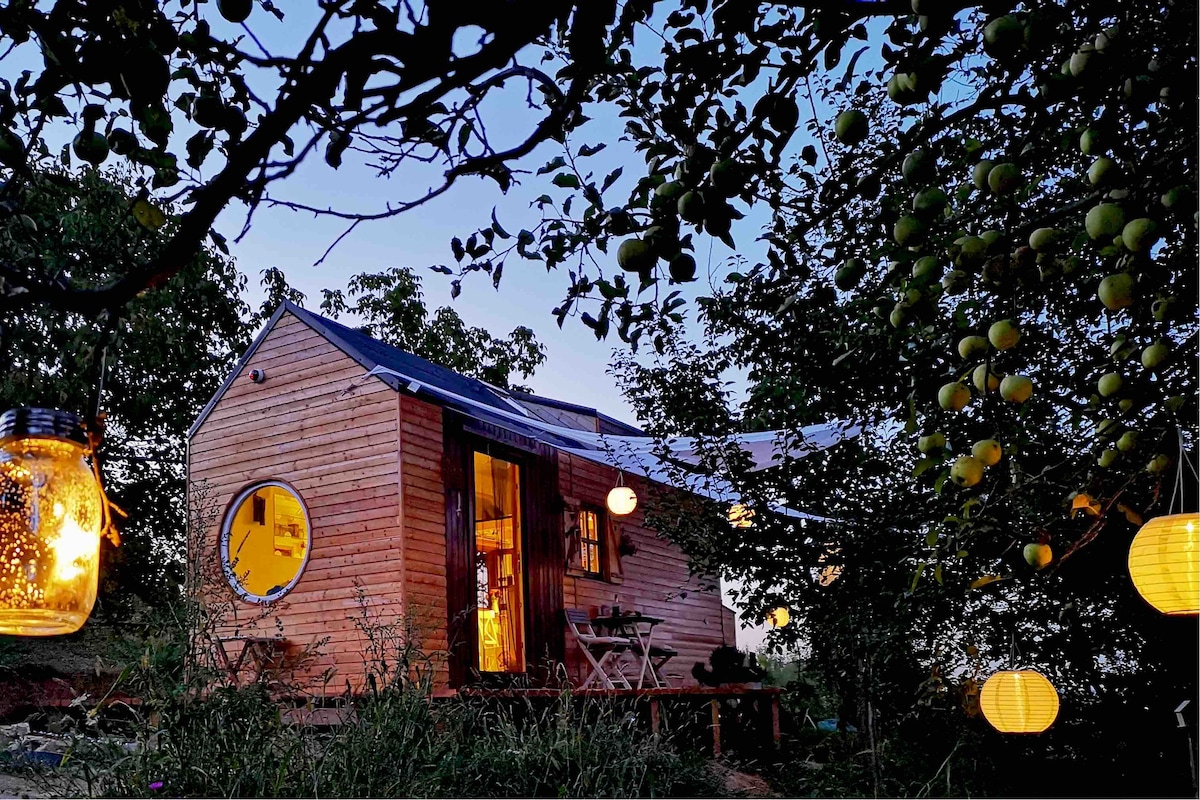 Tiny House on wheels
This is not just another bed you rest in overnight. It is a dazzling experience! Superhost Gabriella will amaze you with her cozy tiny house.
Entire house hosted by Robin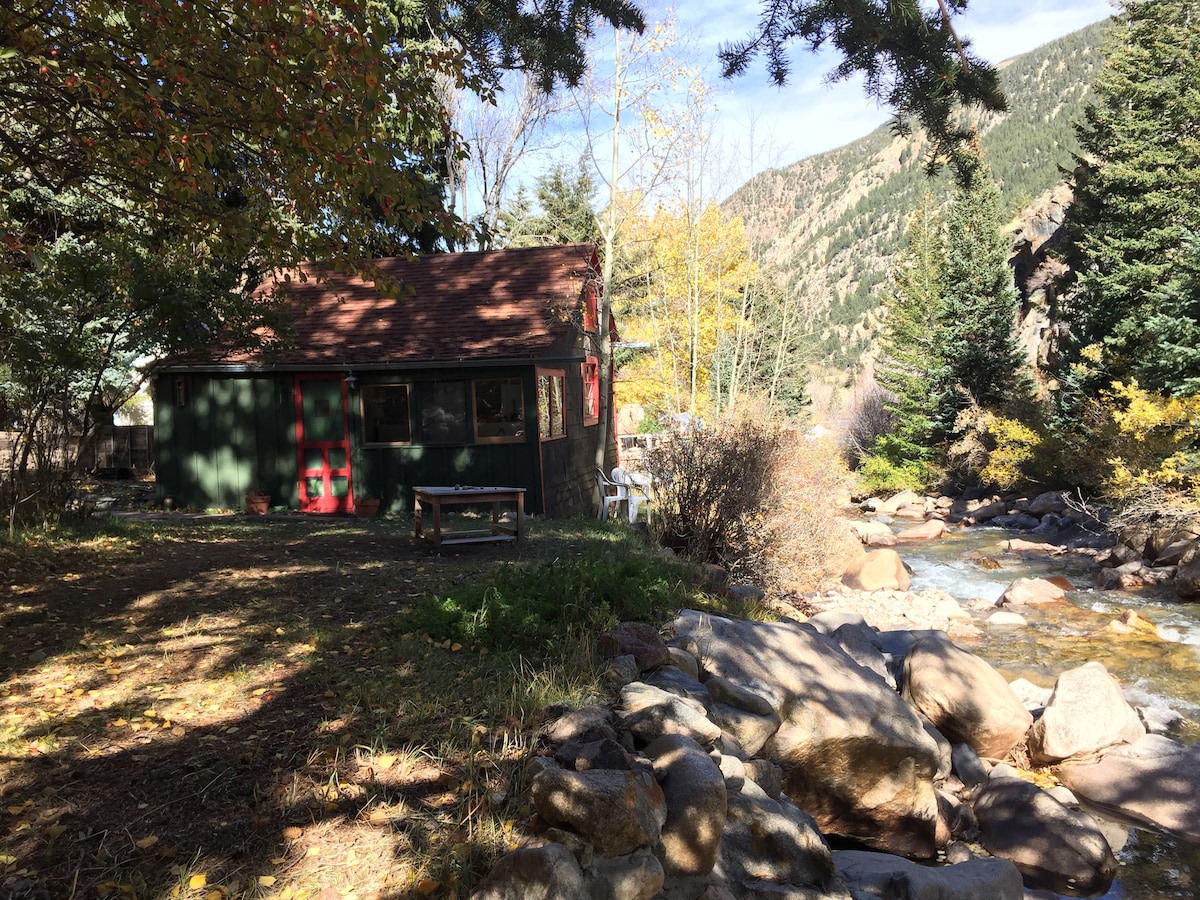 The Cricket- An amazing Tiny House!
The Cricket is a rustic historic cabin in a small neighborhood on Spring Street along side the rushing Clear Creek and nestled among an Aspen grove.
Tiny house hosted by Caroline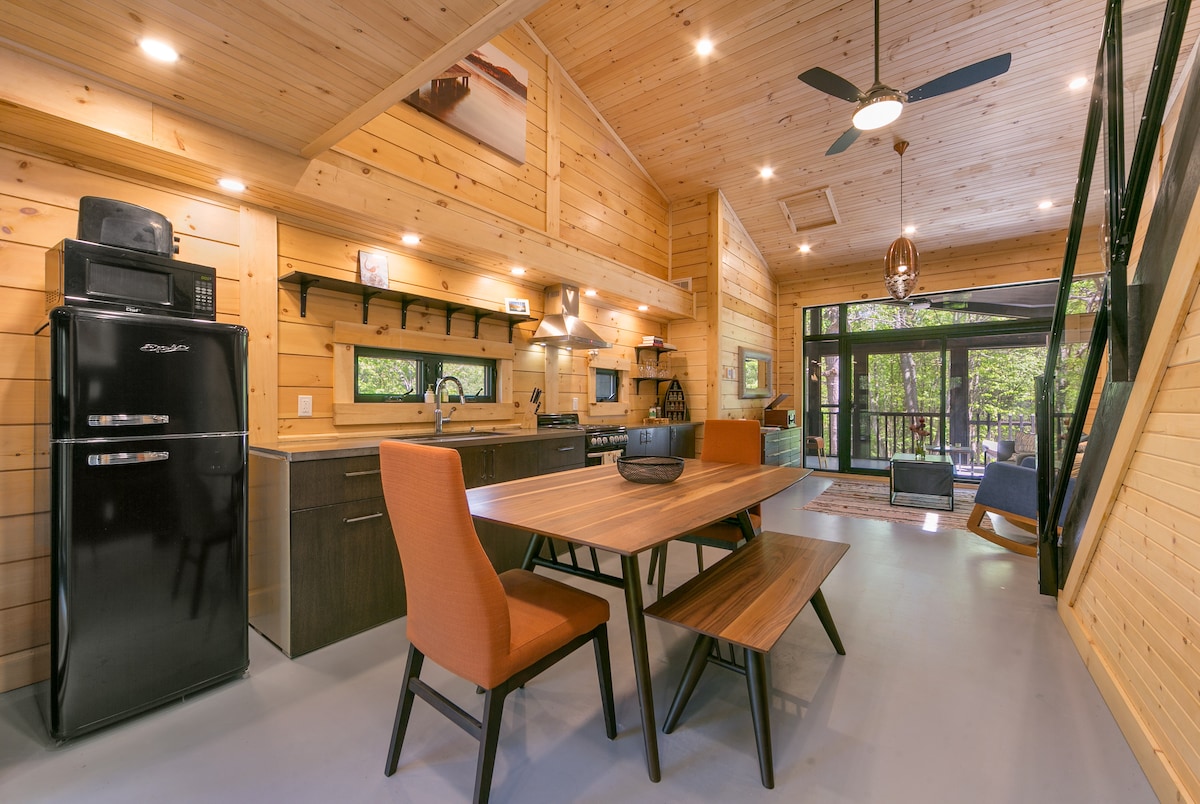 Muskoka's Luxury Tiny House
Serenely situated between Gravenhurst and Bracebridge, Tiny Haus has been custom built by an award winning architect to capture the beauty of the natural surroundings.
If you'd like to see more drawings and pictures of the KODA, visit Kodasema's website at http://www.kodasema.com/.