In 2013, Jenna and her boyfriend, Guillaume, decided to embark on a radical lifestyle and leave their comfortable jobs and homes in the past to pursue their love of travel. This was all made possible through the building of their own 125 square foot tiny house which they took on the road while Jenna pursued travel journalism and Guillaume perfected his photography skills.
The house ended up being 20' long, 125 square feet with a 60-square foot loft and was modified from a Tumbleweed Cypress 20' Overlook. They took the shell and made it into their own home with the help of friends over the course of a year.
The end result was a tiny house perfect their lifestyle. The interior was kept mostly white to keep the space feeling open and bright. The hardwood floor and wooden accents keep the house feeling warm as does the small wood burning fireplace.
The Helm—2-Story Container Home close to Magnolia Market
The couple took advantage of every square inch of the tiny house by installing creative storage solutions such as the hanging rack on the ceiling for their snowboards, the hooks for their ukuleles and the magnetic strip for their knives in the kitchen. They also used the nook beside the entry for a cozy couch with curtains for privacy.
The couple has completely adapted to the tiny house lifestyle and has even made a living out of it by blogging about their experience and giving workshops through Tumbleweed.
They've been able to meet tons of people and even tell the stories of other people that have taken on the tiny house movement across the country.
The couple has recently decided to part ways romantically, but they remain friends and Jenna continues to travel in her tiny house and keeps up her blog at http://tinyhousegiantjourney.com/.
To see more about the tiny house lifestyle and how they and others make it a reality, be sure to visit their blog and read through their posts. You can also follow them on social media at:
Facebook: https://www.facebook.com/tinyhousegiantjourney
in an infinite green oasis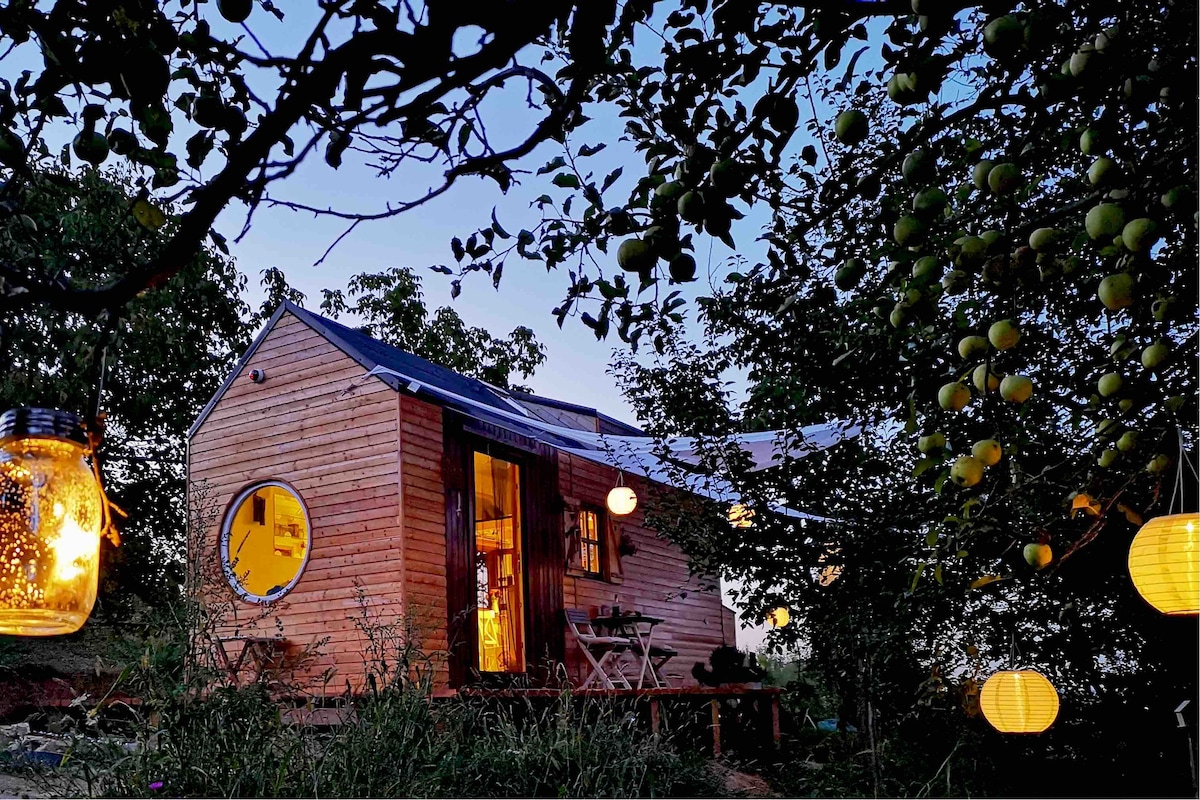 Tiny House on wheels
This is not just another bed you rest in overnight. It is a dazzling experience! Superhost Gabriella will amaze you with her cozy tiny house.
Entire house hosted by Robin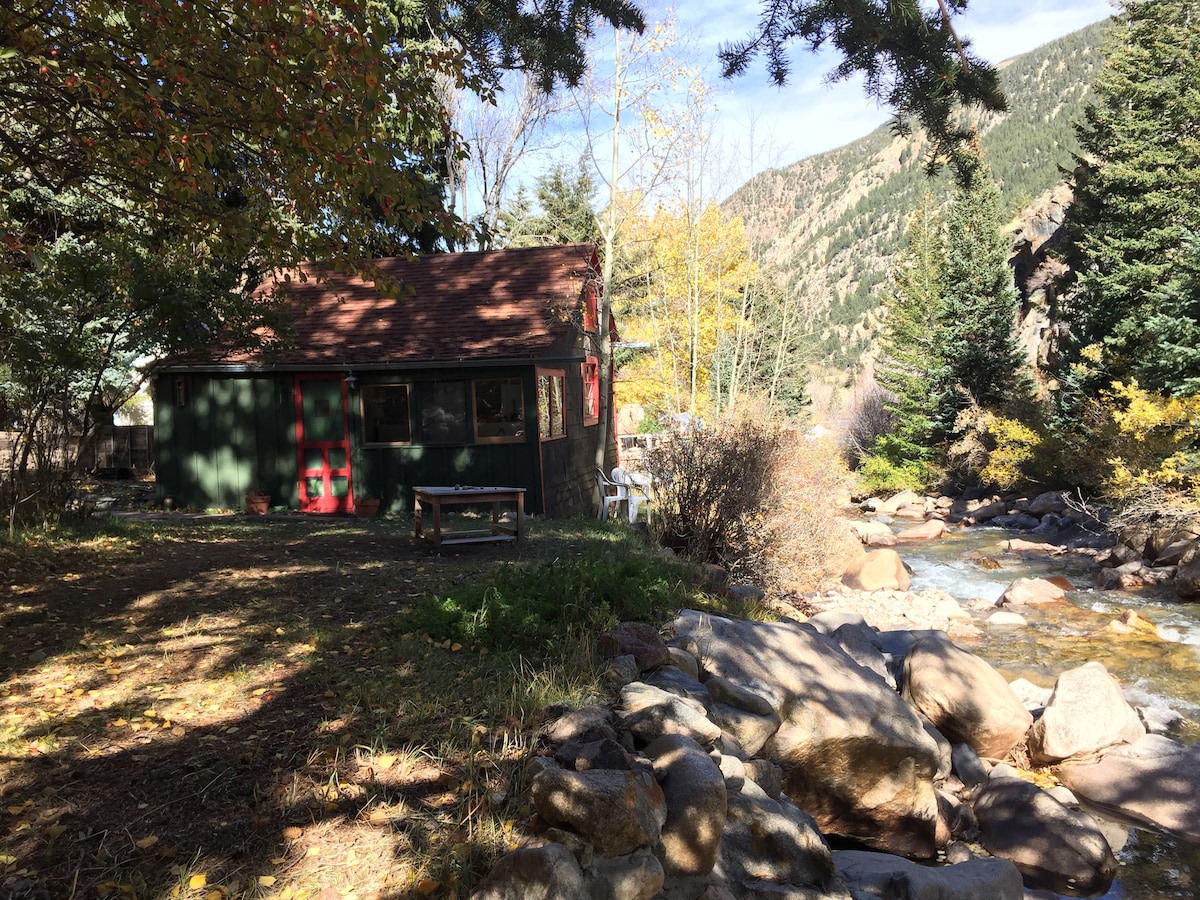 The Cricket- An amazing Tiny House!
The Cricket is a rustic historic cabin in a small neighborhood on Spring Street along side the rushing Clear Creek and nestled among an Aspen grove.
Tiny house hosted by Caroline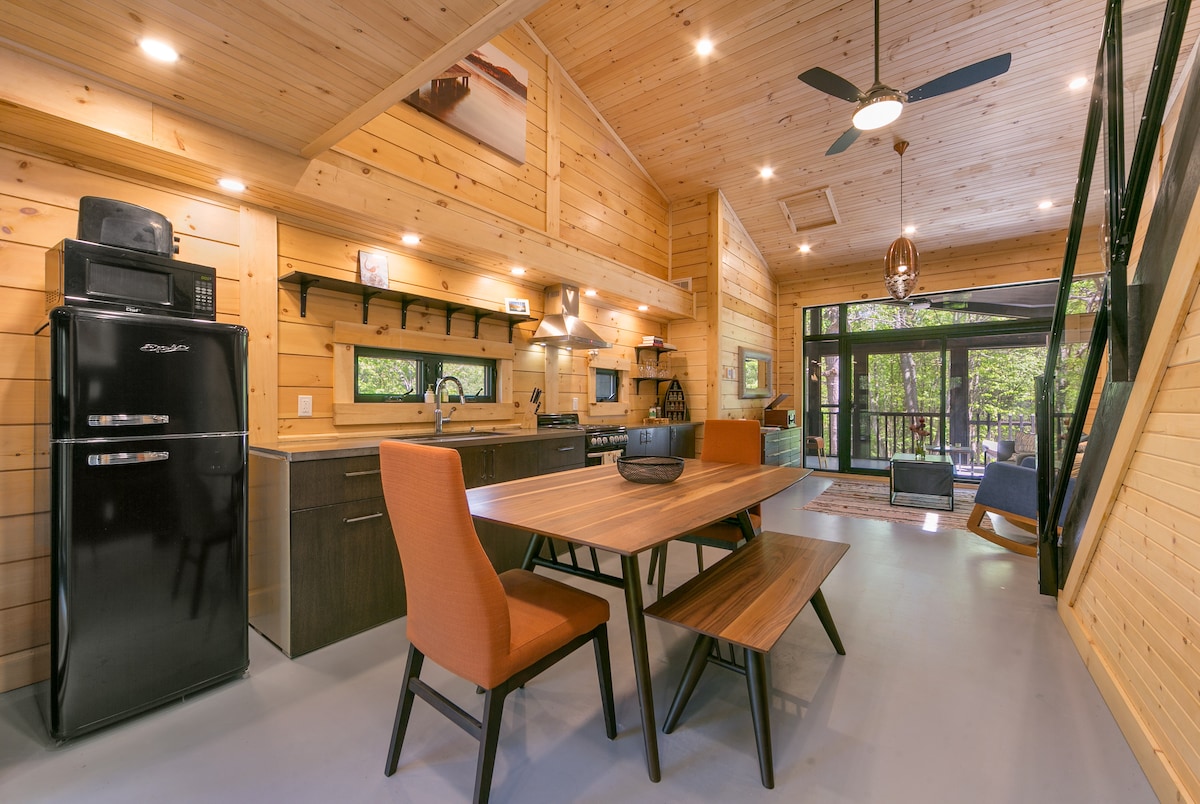 Muskoka's Luxury Tiny House
Serenely situated between Gravenhurst and Bracebridge, Tiny Haus has been custom built by an award winning architect to capture the beauty of the natural surroundings.
Instagram: https://instagram.com/tinyhousegiantjourney/
Pinterest: https://www.pinterest.com/tinyhousegj/