A tiny apartment in Australia designed by Architect Prineas shows us that storage doesn't have to be compromised in order to fit amenities into a 236-square foot space. This rental was designed for short-term guests to have everything they could want in a residence while fitting as many of these tiny houses into one building as possible. Clever storage designs and minimalistic styling help the design team pull it off.
Just inside the doors, you find a small but well-equipped kitchen with matte black cabinets and hardware. There's a two-burner cooktop, mini-fridge, and small sink with a large mirror for a backsplash which makes the room feel larger.
We love the black hardware chosen for the kitchen! It's so sleek and modern plus it blends with the cabinets and countertops seamlessly.
The entry way and kitchen are separated from the main room by a partial wall. In the next room are your combined living and sleeping areas with the bulk of storage space hidden in plain sight.
The living area and bedroom are separated by a custom platform that holds the entertainment system with open shelving for storage. There are also two long drawers below the TV across from the comfy couch.
The Helm—2-Story Container Home close to Magnolia Market
Next to the couch is a small cabinet mounted to the wall and painted the same white as the wall so it practically disappears when closed. Inside, you have shelves for storing your clothes and an ironing board and iron are also inside.
The king-sized bed sits on top of the platform with stained plywood on the wall behind it which warms up the whole apartment without demanding much attention.
Long drawers are built into the platform below the bed for more clothing storage.
And the top step of the platform lifts up to reveal a large bin to store your suitcase in!
Beside the bed are a wall-mounted mirror and floating black cabinets just on the other side of the entry to the bathroom.
The bathroom has beautiful timber slats on both the floor and ceiling which warm up the room and add texture. The walls are lined with white tiles and a huge mirror lines one wall making the bathroom feel much larger than it really is.
There's a large walk-in shower with a rainfall shower head and a small window that lets natural light in or you can pull the screen down for privacy.
We think the architects did a phenomenal job squeezing so much into such a tiny space! If you'd like to see more of their work, visit their website at http://www.architectprineas.com.au/ or you can follow them on social media at:
Facebook: http://www.facebook.com/architectprineas
in an infinite green oasis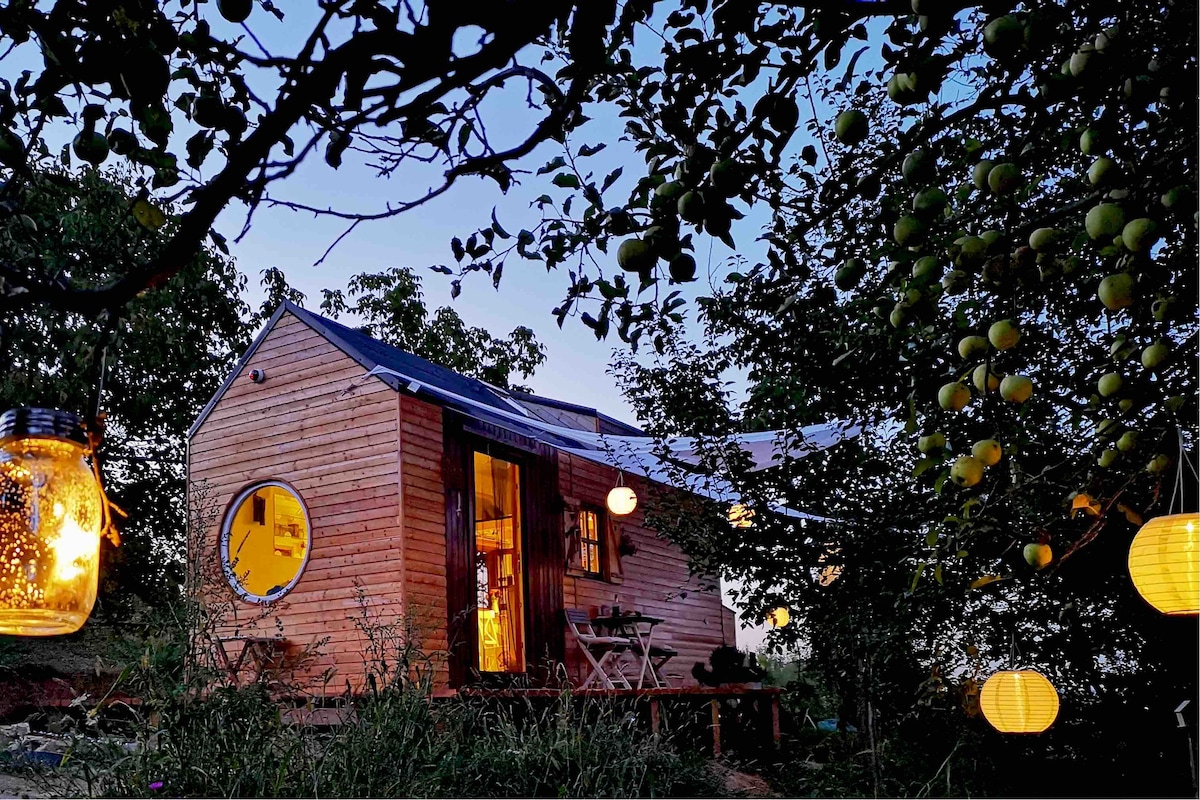 Tiny House on wheels
This is not just another bed you rest in overnight. It is a dazzling experience! Superhost Gabriella will amaze you with her cozy tiny house.
Entire house hosted by Robin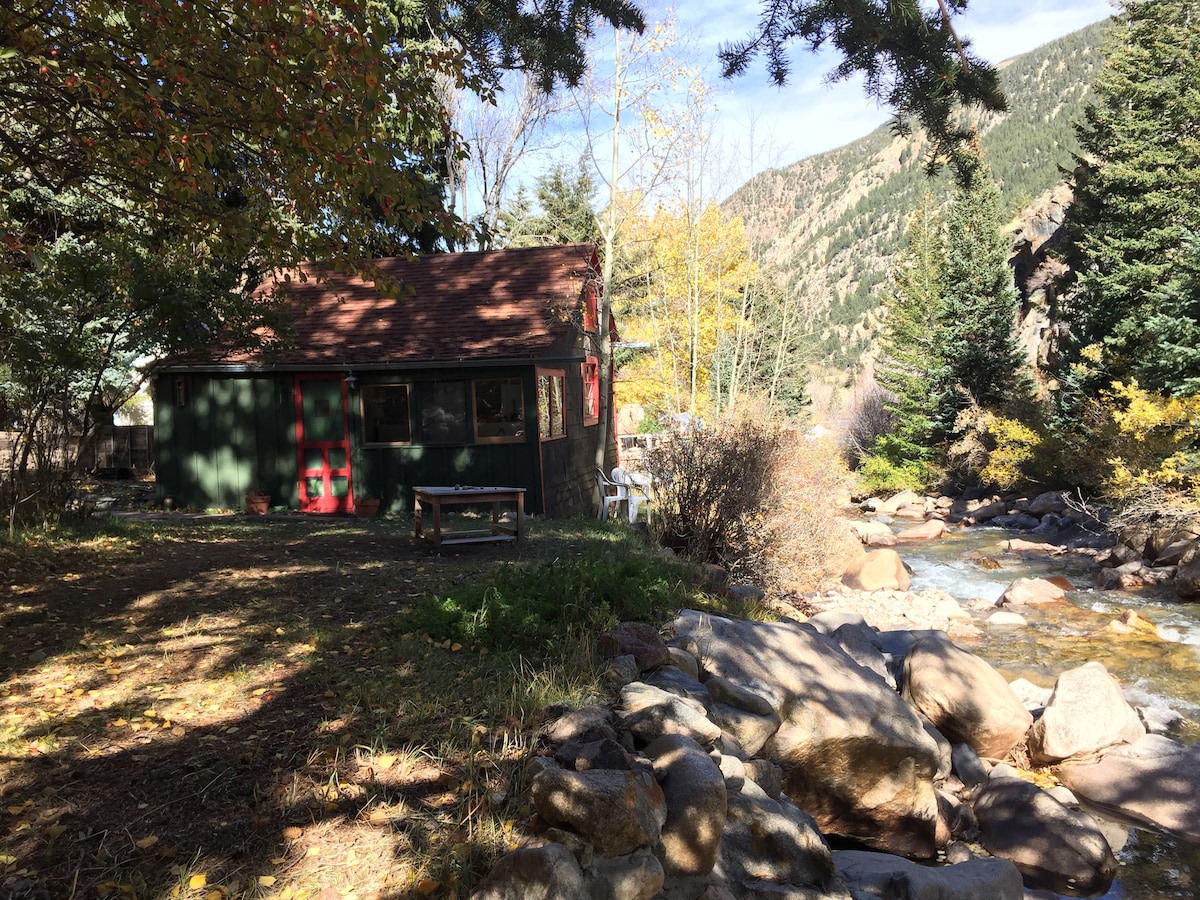 The Cricket- An amazing Tiny House!
The Cricket is a rustic historic cabin in a small neighborhood on Spring Street along side the rushing Clear Creek and nestled among an Aspen grove.
Tiny house hosted by Caroline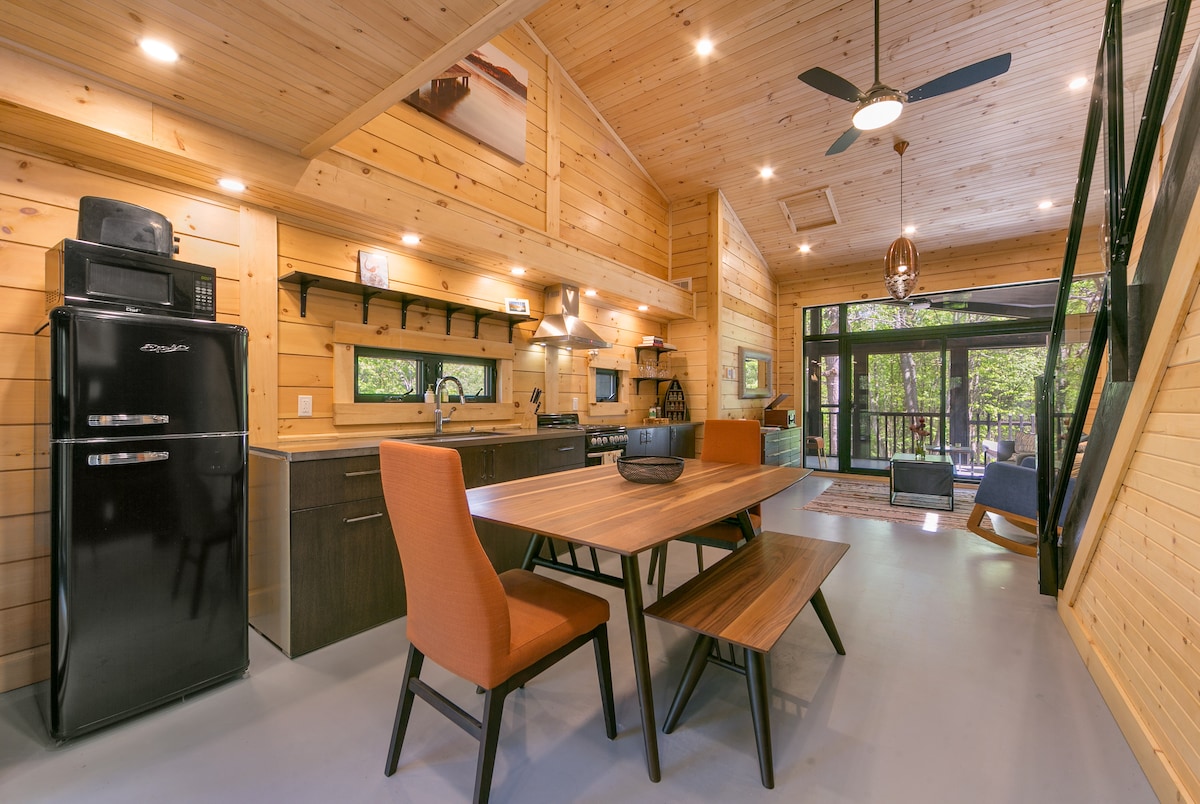 Muskoka's Luxury Tiny House
Serenely situated between Gravenhurst and Bracebridge, Tiny Haus has been custom built by an award winning architect to capture the beauty of the natural surroundings.
Twitter: http://www.twitter.com/Arch_Prineas
Pinterest: http://pinterest.com/architectprinea/pins/
Instagram: http://instagram.com/architectprineas