Many people love the idea of moving into a tiny home … but raising a child in one? It poses all kinds of hassles, and it is enough to discourage many couples from trying altogether. But Fred and Shannon Schultz have had a great experience with raising their daughter in a tiny home measuring less than 200 square feet. Let's take a look at their humble but beautiful abode!
Fred Schultz is a tiny home designer and builder, so constructing a home for his growing family was right up his alley.
Right on entering the home you can see examples of the clever conservation of space in the Schultz home. Take a look at the seating arrangement. It is lifted up and has a number of storage bins underneath. If needed, it can be converted into a guest bed.
You may have noticed the small dining table a couple of photos back. A larger one is stored overhead and can be set up within minutes if guests will be over:
Now let's check out the loft …
The Helm—2-Story Container Home close to Magnolia Market
As you can see, it is small but cozy, and even with very little space to either side of the bed, there are plenty of storage compartments.
Now we can head into the kitchen. The most interesting feature here is the ladder which you see on the right. This leads up to the child's loft, but also forms one wall of the kitchen shelving. What a great way to conserve space!
Isn't that stove just adorable? I really like the woodwork.
The child's loft is very cute and cozy, and includes plenty of floor space for playtime.
Finally, arguably the coolest feature of the house is the woodstove, which was built entirely by hand. The stove is actually part of a water heating system which makes use of passive solar technology. Not only is it energy-efficient, but it also looks pretty awesome with those beautiful design elements. You can learn more about how it works in the video below:
As you can see, they managed to fit a big tub in this tiny house.
Here is a look at the solar panels on the roof of the home. One of the rows is fixed in place while the other can be adjusted.
There are a lot of people who will always feel that a tiny home is just too small for a growing family, but the Schultz family seems to be making it work and doing it in style. Learn more about their tiny house adventure in the links below!
in an infinite green oasis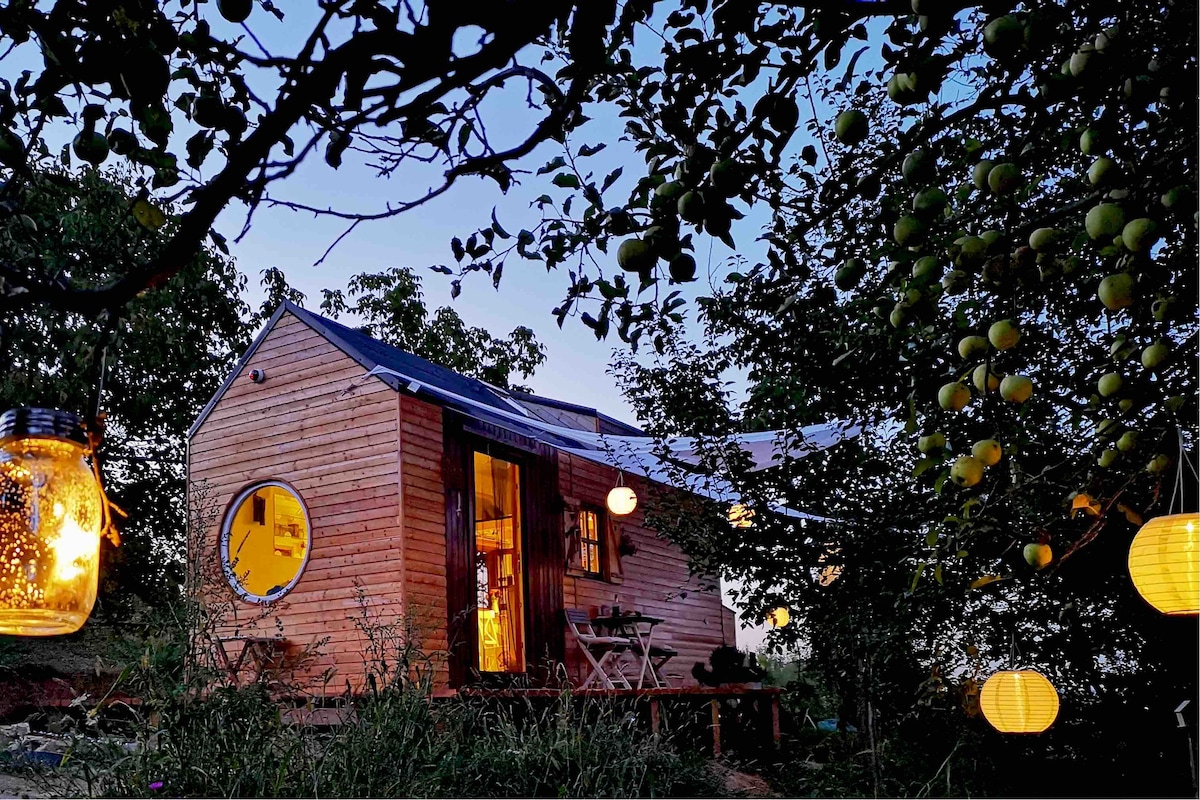 Tiny House on wheels
This is not just another bed you rest in overnight. It is a dazzling experience! Superhost Gabriella will amaze you with her cozy tiny house.
Entire house hosted by Robin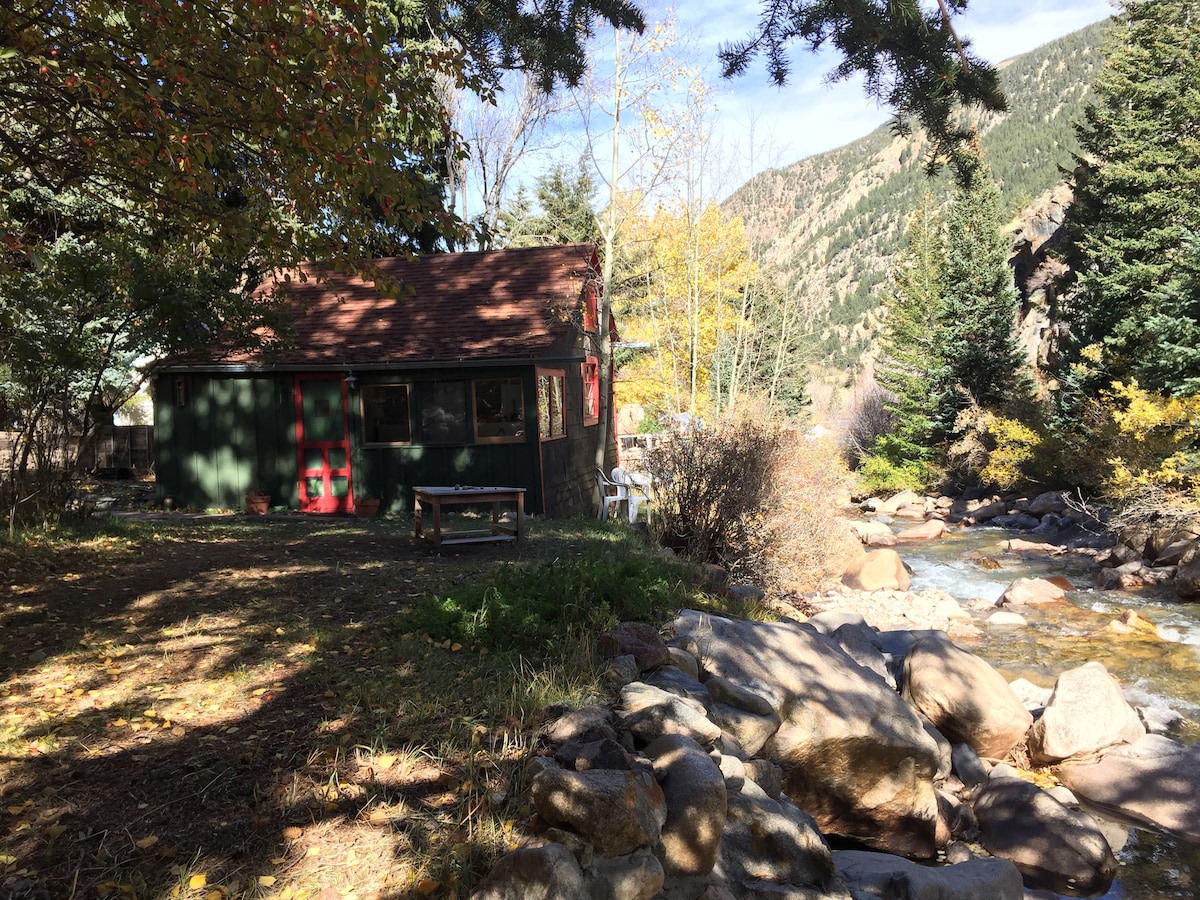 The Cricket- An amazing Tiny House!
The Cricket is a rustic historic cabin in a small neighborhood on Spring Street along side the rushing Clear Creek and nestled among an Aspen grove.
Tiny house hosted by Caroline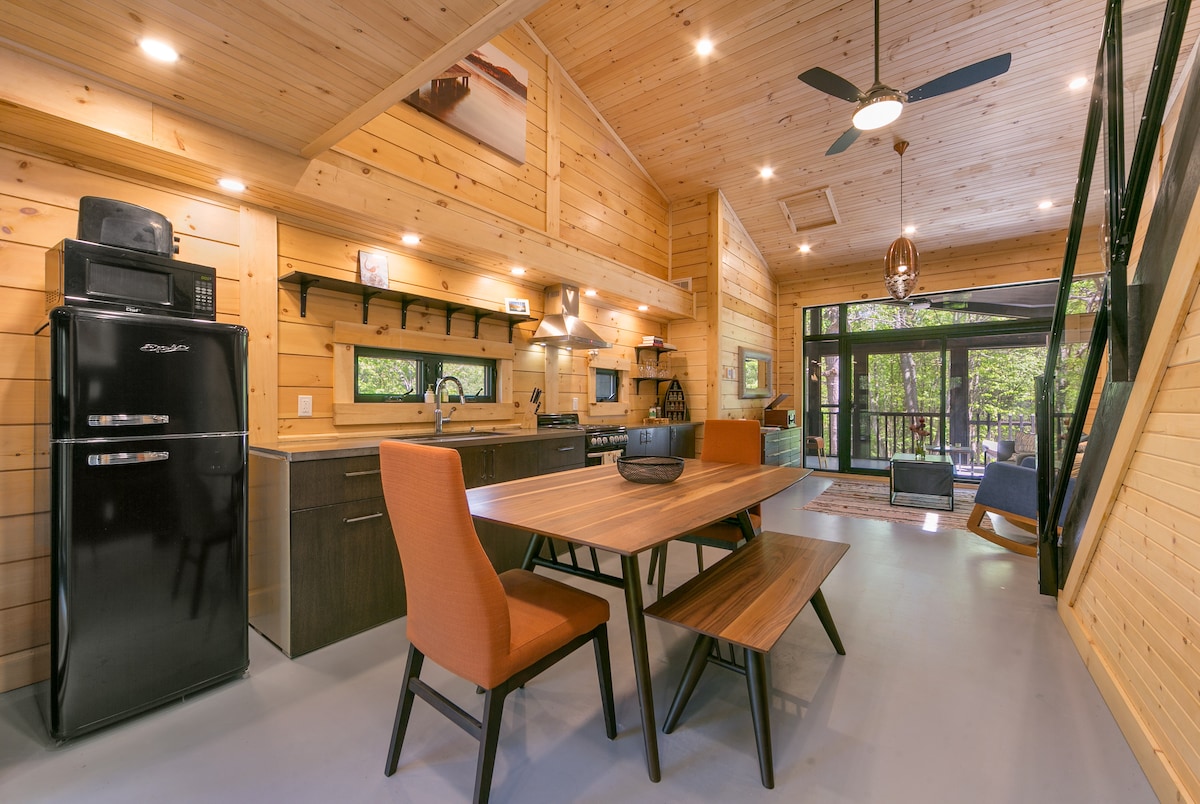 Muskoka's Luxury Tiny House
Serenely situated between Gravenhurst and Bracebridge, Tiny Haus has been custom built by an award winning architect to capture the beauty of the natural surroundings.
Happen Films: https://www.youtube.com/channel/UCw8neN02mV6o4ue9IJOJIRA
Fred's Tiny Houses: http://www.fredstinyhouses.com.au/
Fred's Tiny Houses YouTube Channel: https://www.youtube.com/channel/UCkoiBg2m9Odq8v0K-wixhOA