Samantha and Robert are known for going on adventures all over the world so when it came to settling down and building a home, they knew there wasn't going to be anything "settling" about it! They designed their 204 square foot home and built it on the weekends over the course of 14 months.
From the outside, the home looks like a shed, which is exactly what the couple call their home and it also inspired the name of their blog: Shedsistence.
Their design is simple and modern which makes for a home that seems a lot large than it really is! That huge window doesn't hurt either!
Looking down on the living area, you can see that the couple kept their furniture extremely minimal with just a bench for a couch and a built-in bookcase for storage.
The Helm—2-Story Container Home close to Magnolia Market
The living room and kitchen are open with an eating surface in between the two spaces.
The kitchen has a small fridge and oven with a gass cooktop. While the storage is limited, everything has a place and it's all kept super tidy.
Built-in storage areas keep pots and pans out of sight mostly but easy to grab when needed.
Under the stairs, the couple stores all of their clothes and shoes out of sight and neatly hidden.

Upstairs, the loft has ample headroom and plenty of room for their bed. And look at all of those windows!
The bathroom has a full shower stall and toilet. And a super sleek sink with open storage above the toilet.
Of course, this adventurous couple has to have a place to store all of their outdoor and travel gear so they created a space with 24 square feet to serve as a gear room.
in an infinite green oasis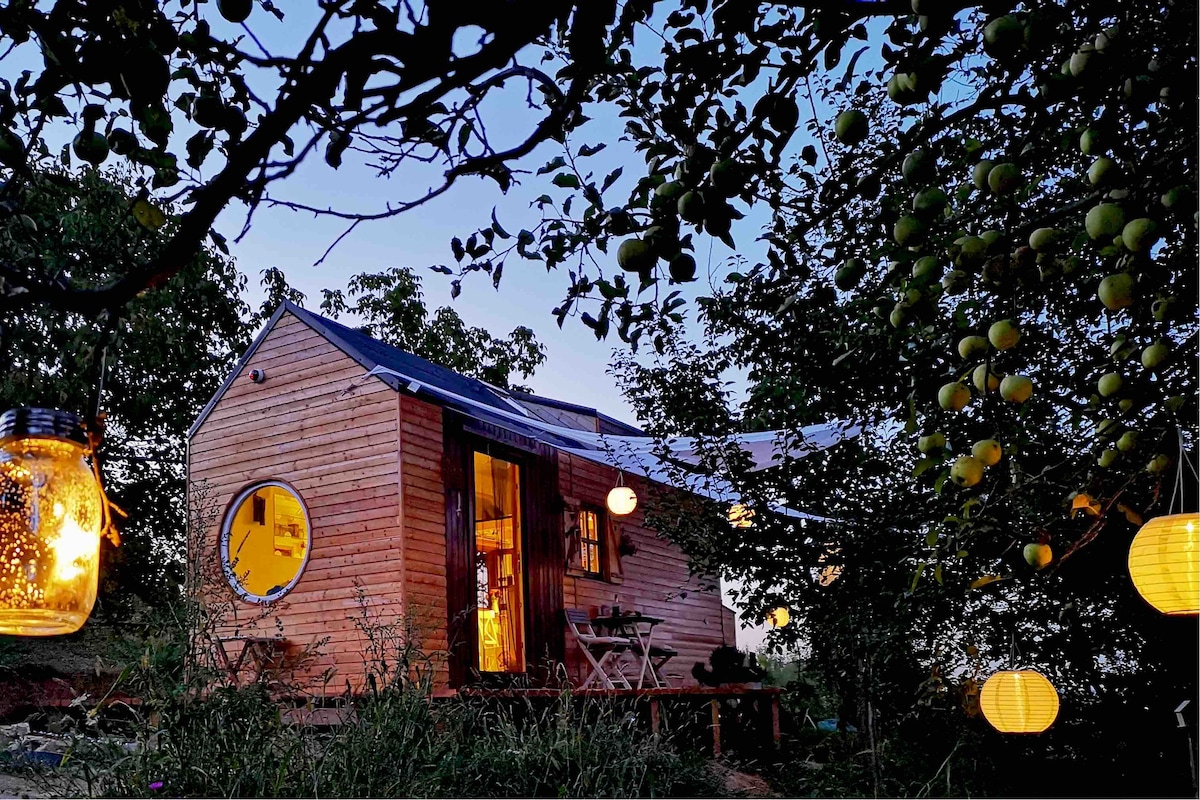 Tiny House on wheels
This is not just another bed you rest in overnight. It is a dazzling experience! Superhost Gabriella will amaze you with her cozy tiny house.
Entire house hosted by Robin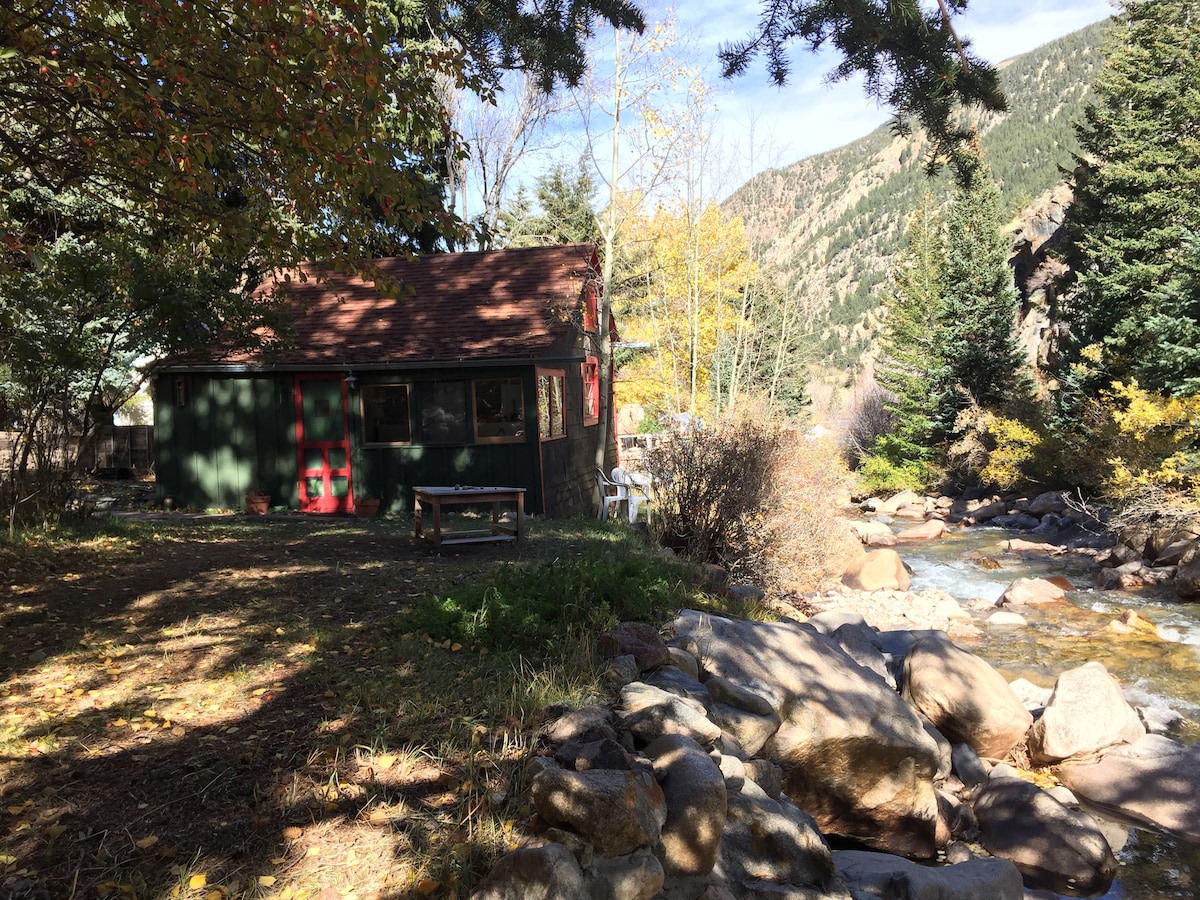 The Cricket- An amazing Tiny House!
The Cricket is a rustic historic cabin in a small neighborhood on Spring Street along side the rushing Clear Creek and nestled among an Aspen grove.
Tiny house hosted by Caroline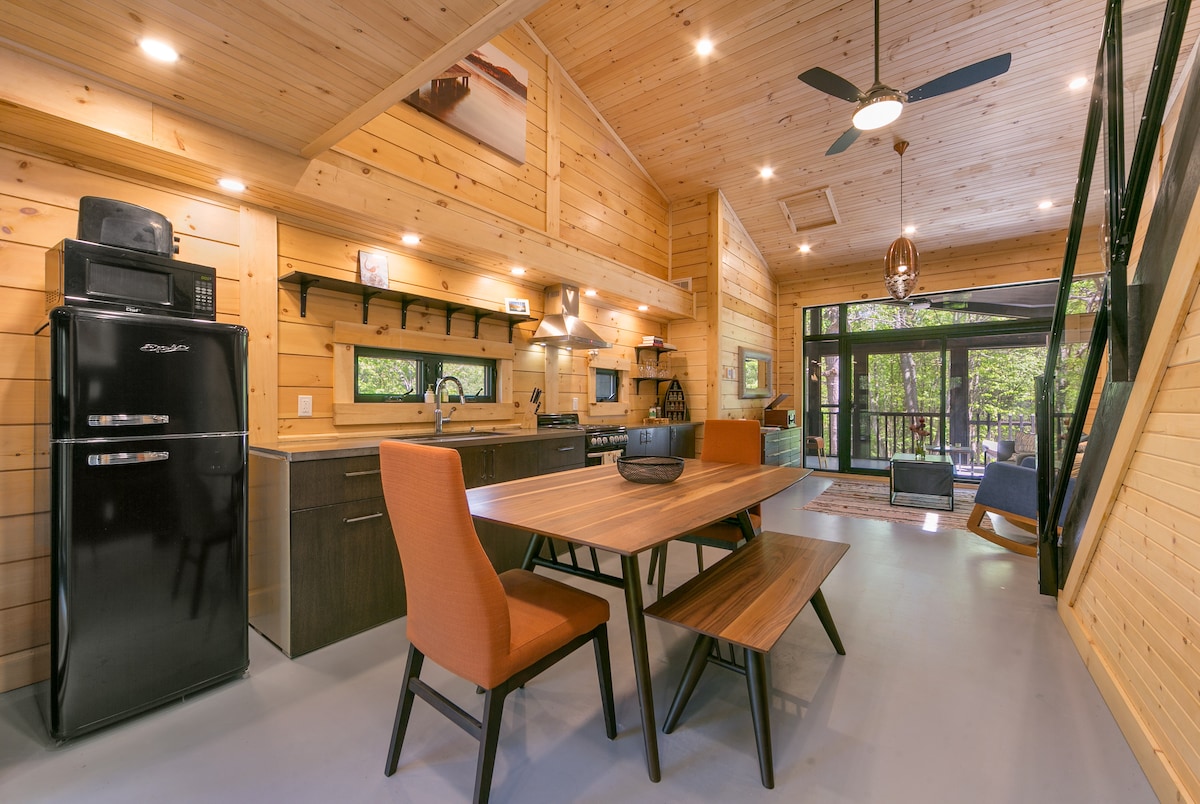 Muskoka's Luxury Tiny House
Serenely situated between Gravenhurst and Bracebridge, Tiny Haus has been custom built by an award winning architect to capture the beauty of the natural surroundings.
They've even written an e-book that documents their journey and tips for tiny house living which you can buy here: https://shedsistence.com/resources/.
And make sure you check out their blog: https://shedsistence.com/