The Boxed Haus is a tiny house built from shipping containers. We know what you're thinking, we've seen this before, right? Well, this container home manages to be entirely unique so we had to share it with you! The home comes in three models: The Rock, $45,000; The Emerald, $65,000; The Diamond, $85,000. Each start with a bottom floor made from an 8×20 shipping container and then the options vary based on each model.
The layout of the basic model includes a kitchen, living room, bedroom and a bathroom as well as an upstairs deck. Oh, and the houses are super smart! Each Boxed Haus has a huge number of tech features including an Apple TV and a ring smart doorbell.
Inside, the homes are insulated thoroughly so you'll stay warm in the cool seasons and cool in the summer. The kitchen is fully equipped with stainless steel appliances and dark gray cabinets. You have plenty of storage and counter space to prepare meals. That bright orange ladder that's pulled down leads to the second story which we'll show you later on.
The Helm—2-Story Container Home close to Magnolia Market
The kitchen has a wood backsplash and brushed steel hardware which all looks sleek paired with the dark gray cabinets and white countertops.
On the other side of the kitchen is a living room with your included Apple TV and recessed lighting.
The bathroom has a custom vanity area with several doors and a medicine cabinet overhead. You also have a large shower and tub combo which isn't found in many tiny houses. A composting toilet helps increase the home's sustainability factor.
If you're loving what you're seeing, you're in luck because there's a Boxed Haus listed for sale right now! This 260 square foot model is listed for $80,000 in Scott's Valley, California and is actually the house shown in these pictures! Go to https://tinyhouselistings.com/listing/scotts-valley-ca-12-boxed-haus/ to see more about the house.
And to learn more about the Boxed Haus and the builders and concept behind it, visit https://boxedhaus.com/ and follow them on social media at:
Facebook: https://www.facebook.com/Boxed-Haus-1569817876655456/
Twitter: https://twitter.com/boxedhaus
in an infinite green oasis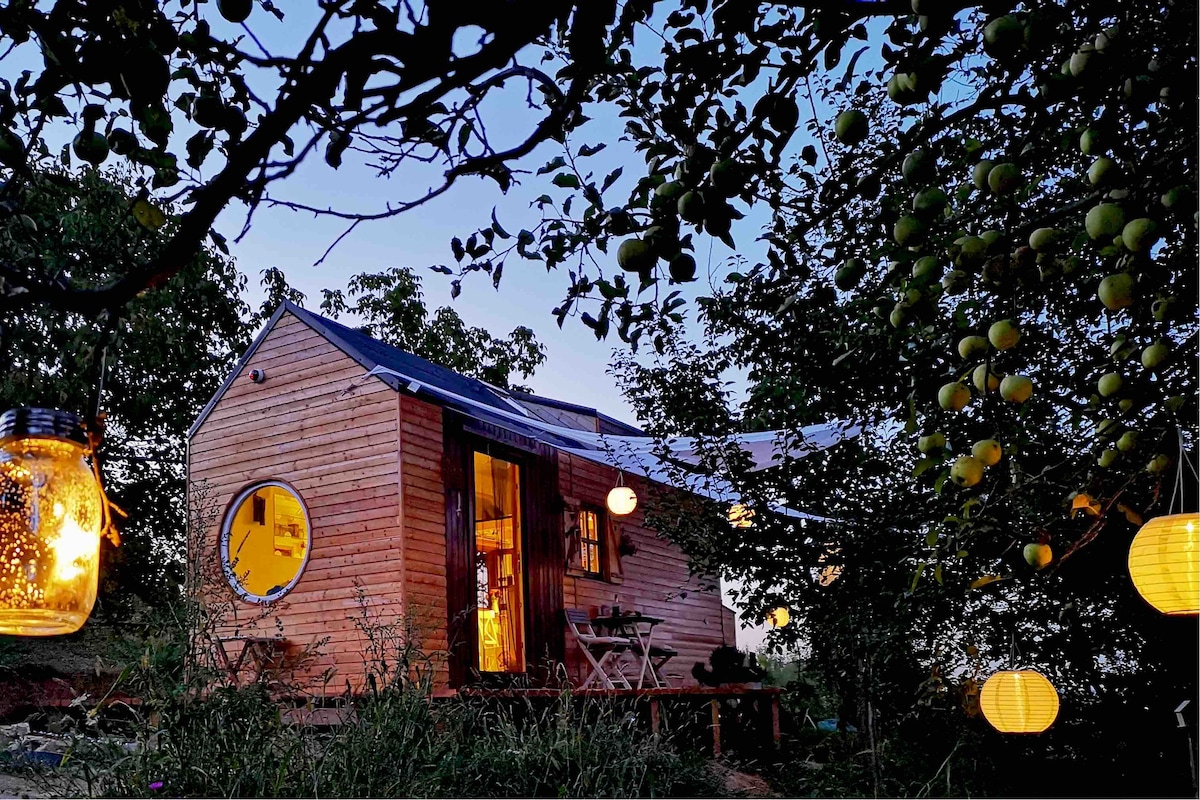 Tiny House on wheels
This is not just another bed you rest in overnight. It is a dazzling experience! Superhost Gabriella will amaze you with her cozy tiny house.
Entire house hosted by Robin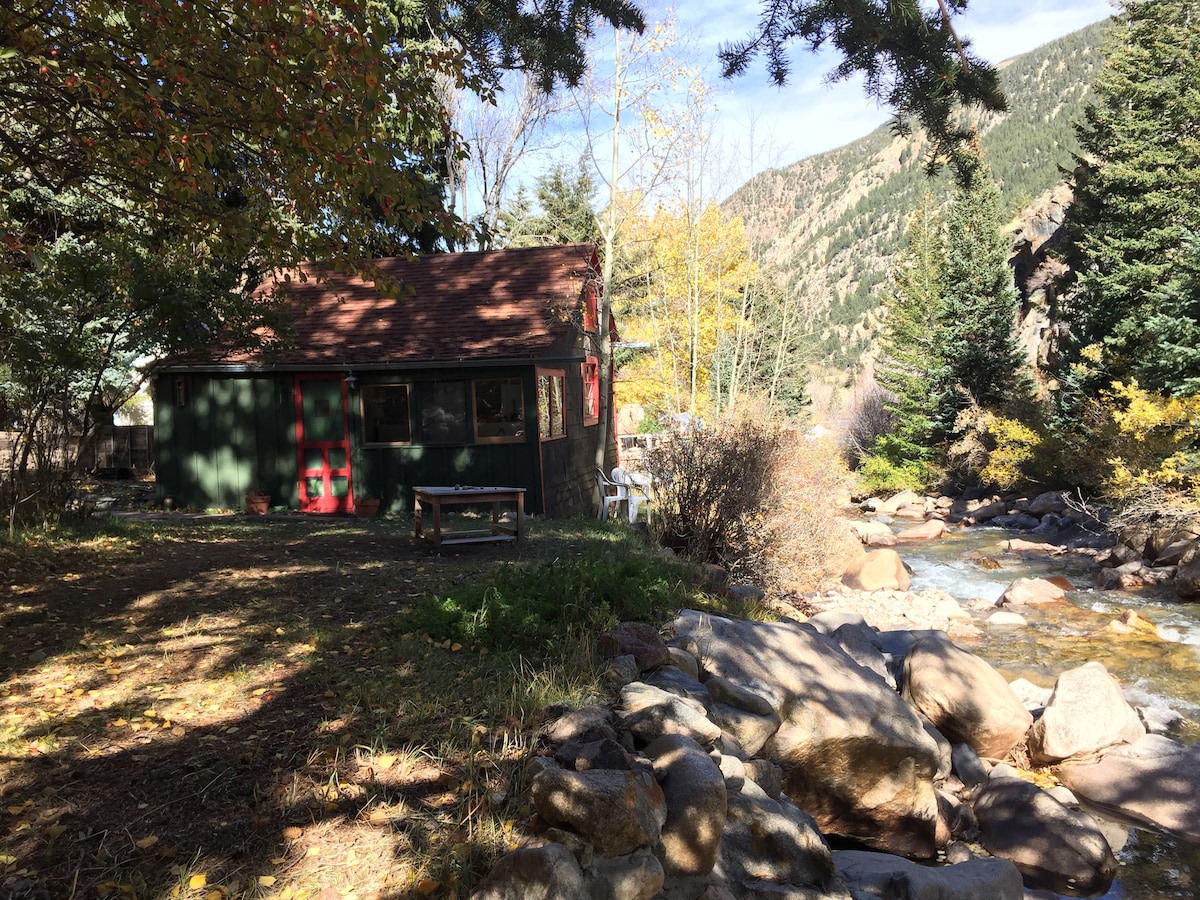 The Cricket- An amazing Tiny House!
The Cricket is a rustic historic cabin in a small neighborhood on Spring Street along side the rushing Clear Creek and nestled among an Aspen grove.
Tiny house hosted by Caroline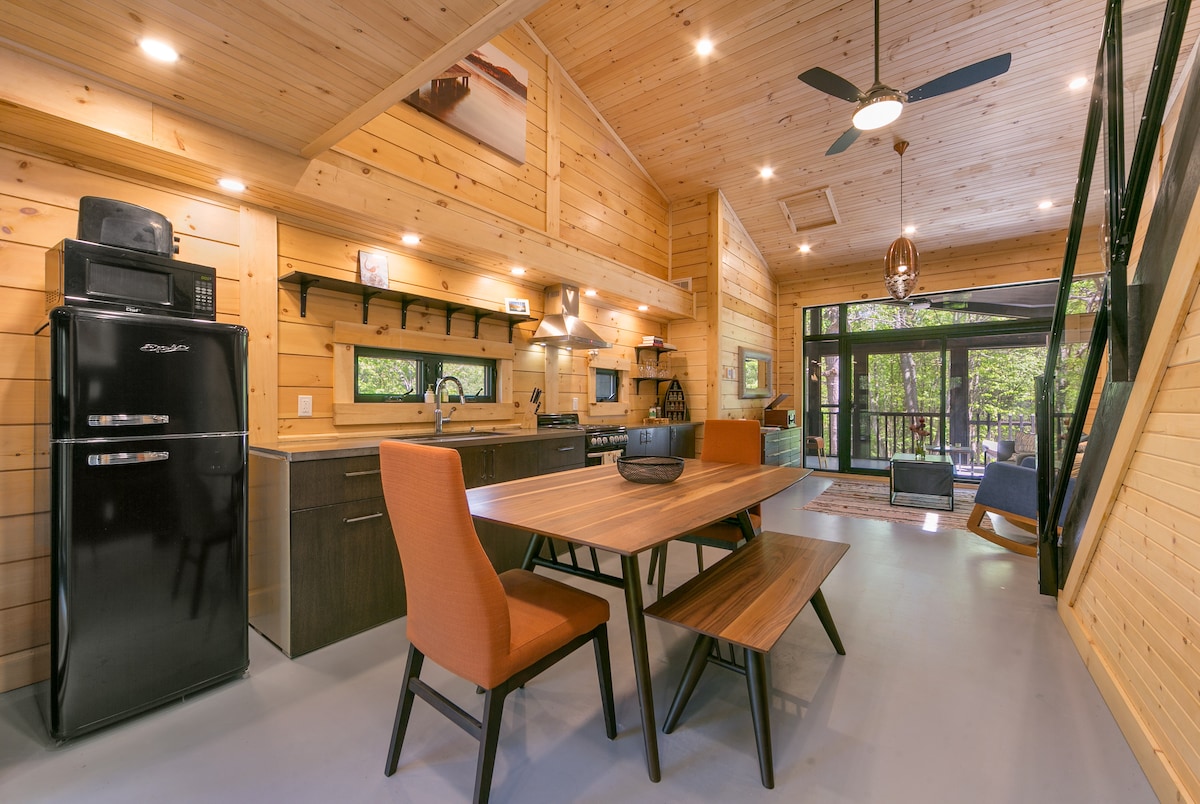 Muskoka's Luxury Tiny House
Serenely situated between Gravenhurst and Bracebridge, Tiny Haus has been custom built by an award winning architect to capture the beauty of the natural surroundings.
Instagram: https://www.instagram.com/boxedhaus/
Pinterest: https://www.pinterest.com/boxedhaus/