Minimaliste is a Quebec-based company with a passion for helping their clients take their dreams for a tiny house and turn them into reality. Their tiny houses on wheels start around $45,000 and go up to $110,000 based on options and upgrades. The Sakura is one of their impressive models built on a gooseneck trailer with 420 square feet, 6'3 head clearance in the bedroom, and a price tag of $93,000.
The living room is in the center of the home and features a huge sectional couch which opens up to reveal storage below each cushion. There's open storage built on the walls in the living room and a tall panel separates the living area from the bedroom.
One of the clever design features in the house is the small coffee table that can easily be rearranged to form a large dining table that comfortably seats six guests!
The Sakura was designed for a customer who didn't particularly need a large countertop in the kitchen so they had more room to add a large refrigerator and oven. By saving so much space in the kitchen, they were able to put a small loft over the bathroom that can be used for a small mattress or storage area.
The Helm—2-Story Container Home close to Magnolia Market
The loft has built-in storage and piping that serves as a safety rail. A 40"x40" skylight lets sunlight in and also lets guests out to the terrace.
The bathroom is an impressive feature of the home with unexpected aluminum diamond plate walls in the tub and shower, cedar wood stained to look like barn wood, a bamboo counter, and custom storage designs like the open shelving over the compost toilet and around the sink.
The bedroom is over the gooseneck of the trailer and it has an impressive head clearance of 6'3! What's more surprising though is that it also has heated floors and several storage cabinets with a large window that lets natural light flood in.
That's not all there is about the bedroom, though! It also contains more storage than you initially can tell. The bed lifts up to reveal huge compartments below and the stairs leading up to the bedroom also have hidden storage space in them and they can even be pushed in and out to save floor space.
If you want to see more of this incredible tiny house, check out the video tour at https://youtu.be/AhFMzycmxYo.
And to learn more about Minimaliste and to see more of their work, go to https://minimalistehouses.com or follow them on social media at:
in an infinite green oasis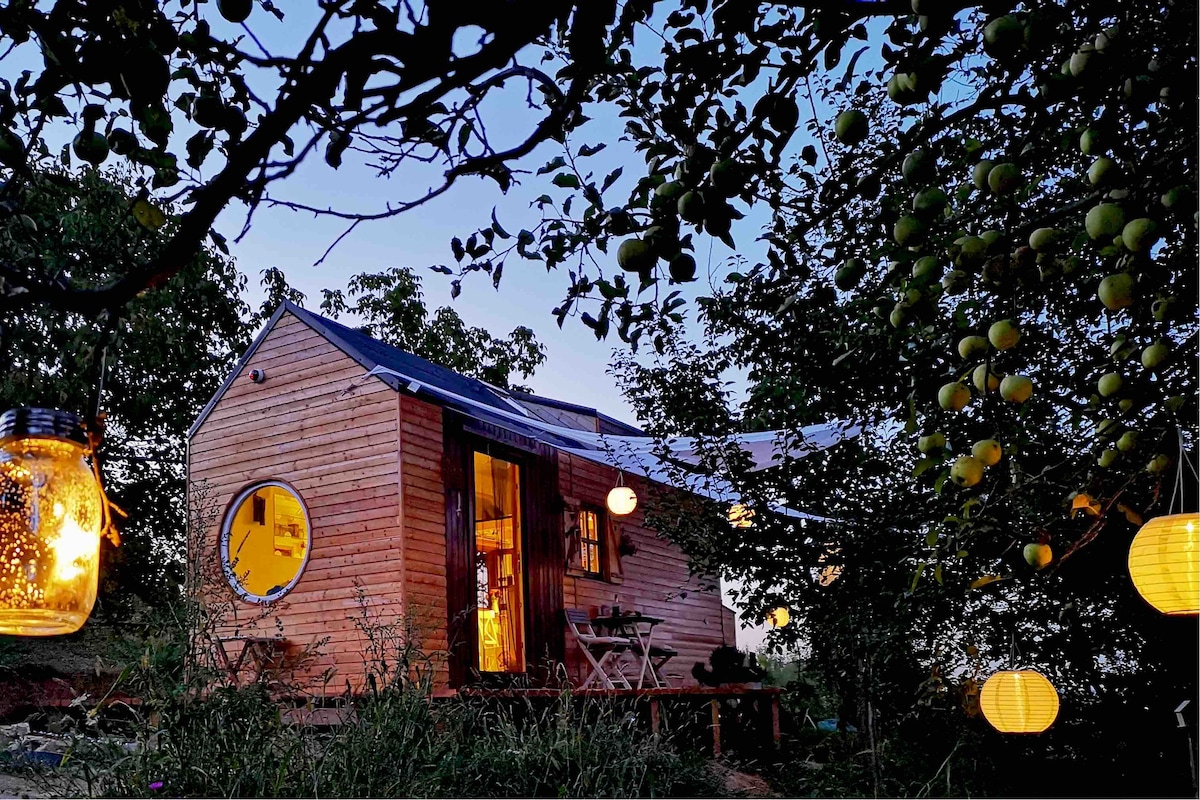 Tiny House on wheels
This is not just another bed you rest in overnight. It is a dazzling experience! Superhost Gabriella will amaze you with her cozy tiny house.
Entire house hosted by Robin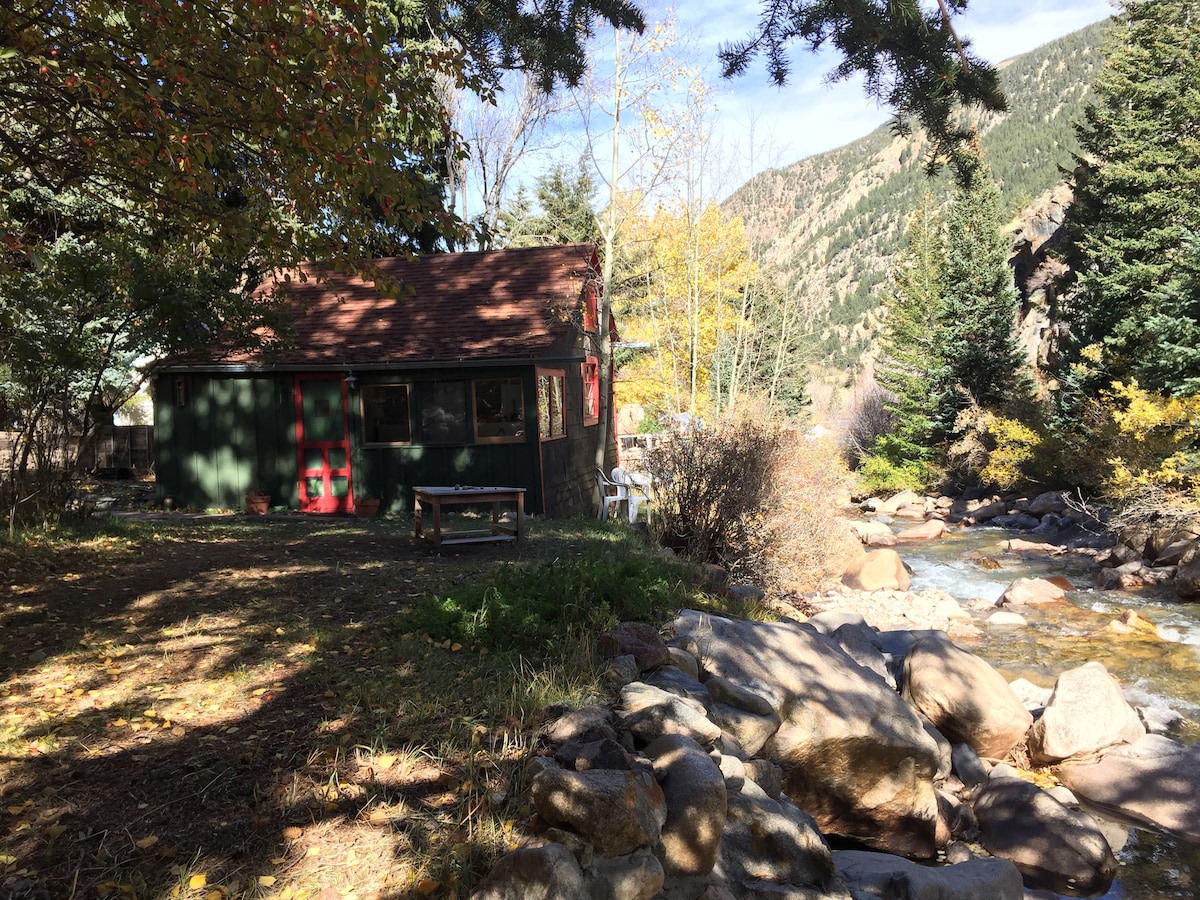 The Cricket- An amazing Tiny House!
The Cricket is a rustic historic cabin in a small neighborhood on Spring Street along side the rushing Clear Creek and nestled among an Aspen grove.
Tiny house hosted by Caroline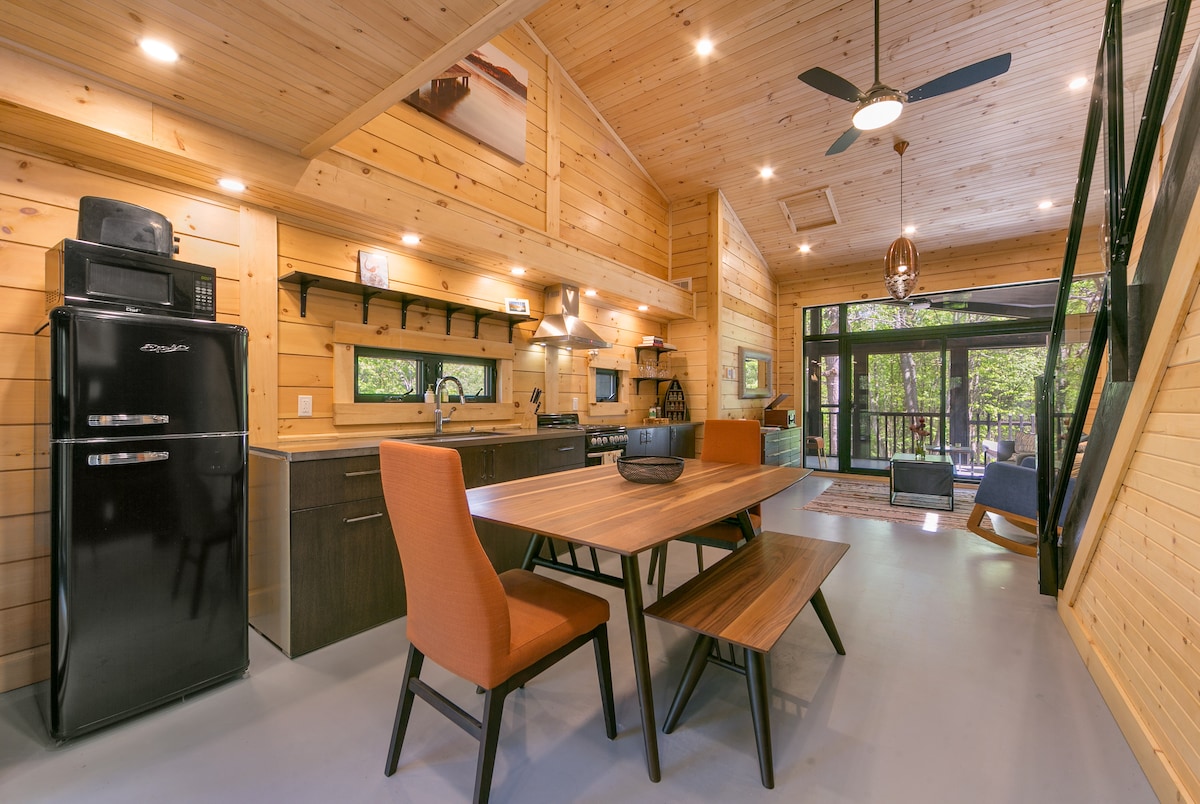 Muskoka's Luxury Tiny House
Serenely situated between Gravenhurst and Bracebridge, Tiny Haus has been custom built by an award winning architect to capture the beauty of the natural surroundings.
Facebook: https://www.facebook.com/minimalistepetitsbatimentsdurables/?fref=ts
Pinterest: https://www.pinterest.com/minimalisteinc/
Instagram: https://www.instagram.com/minimaliste.houses/