Luxury and a shipping container don't seem to go together, but in The Ranch, they are a match made in Heaven! This luxury tiny home is a perfect example of how anything can become home with the right people building it.
This tiny house is made of two 20'x8′ shipping containers and includes a large open floor plan with spacious living area, full kitchen, and private bedroom with French doors leading outside.
If you want a luxury experience in a small home, then you may want to look at shipping containers as a way to create a base to build upon. This home features two large double door openings with one leading into the open living space and the other leading into a spacious private bedroom.
The living room has plenty of space for a sofa, chairs, small table, and of course, all of your luxury decor items.
The main section of this tiny home includes the living space with an extensive kitchen setup. A spacious 80 square foot kitchen includes a full-sized refrigerator, traditional range with dual vent hood and microwave above. The deep kitchen sink makes cleanup easy, and you will adore the soft close cabinetry on all sides. Final touches include a sturdy butcher block countertop and light teal accents throughout.
The Helm—2-Story Container Home close to Magnolia Market
A traditional front door leads off the kitchen and just to the side is the large bathroom with full vanity, tiled shower stall, and toilet. You even have a washer and dryer hook up so this home truly does include every thing you need for a comfortable tiny house live.
The bathroom is luxurious and has quality tile on the floor and in the shower for easy cleanup. You will love the luxury touches in here with quality fixtures and the tile accents alongside the wainscotting against the wall.
An on-demand water heater makes that luxury bathroom dream you have easy to relax in any day of the week. You'll find yourself never wanting to leave!
The bathroom in this converted container is magnificent. Truly no other word can describe how beautiful and cozy this home is for anyone. Tiled floors make cleanup easy, and an area rug added keeps feet warm when you wake up in the morning.
With lights above the bed, windows on the walls, and the stunning French doors opening off this room, it creates the perfect oasis away from the hectic life outside each day.
As you can see, the bedroom leads back into the kitchen area and is spacious enough for you to add a dresser, end tables, chest of drawers, and more. It's a cozy oasis for your home that is ideal for relaxation and has all of the luxury touches.
For a better look at this home layout, check out the concept design below. I love how they have used two shipping containers set at angles to create a lovely home that is beautiful and still has the small footprint you want.
Interested in making The Ranch your home? Check out more information about this listing in the Tiny House Marketplace. You can also find out more about the company on their site Adu Silicon Valley. Make sure you let them know that iTinyHouses.com sent you!
in an infinite green oasis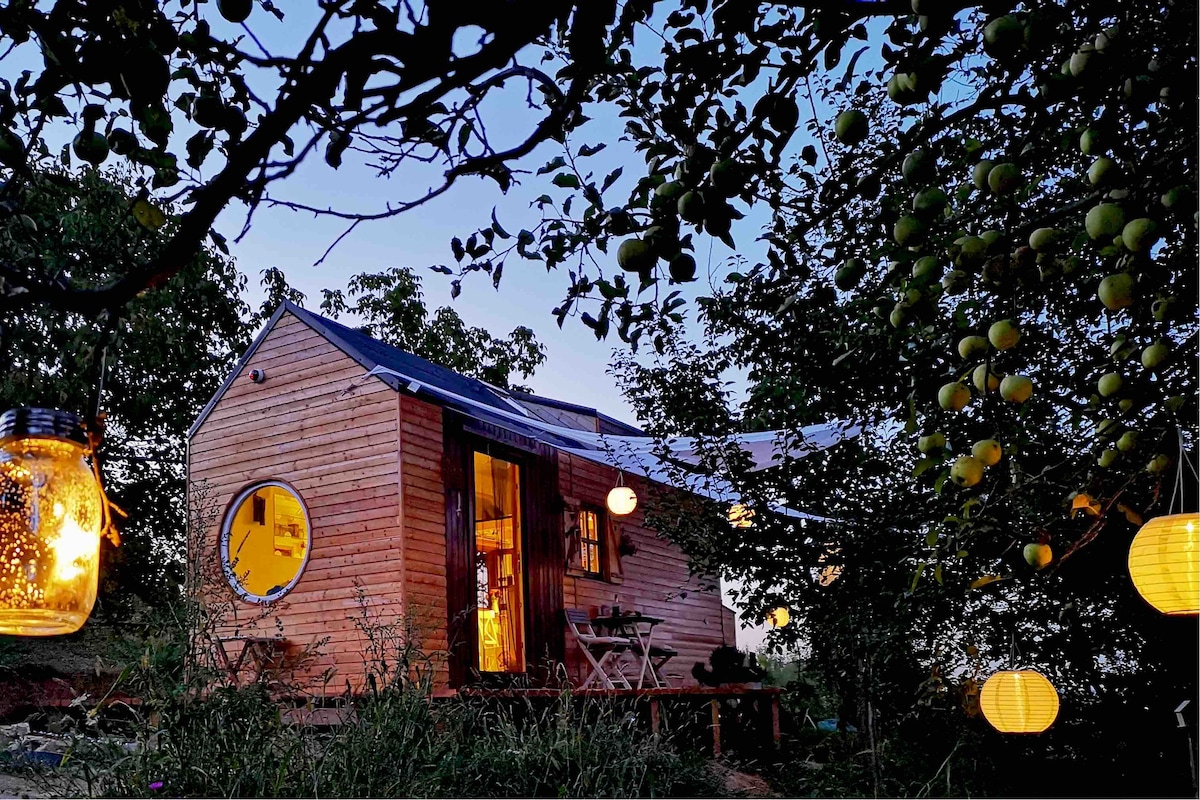 Tiny House on wheels
This is not just another bed you rest in overnight. It is a dazzling experience! Superhost Gabriella will amaze you with her cozy tiny house.
Entire house hosted by Robin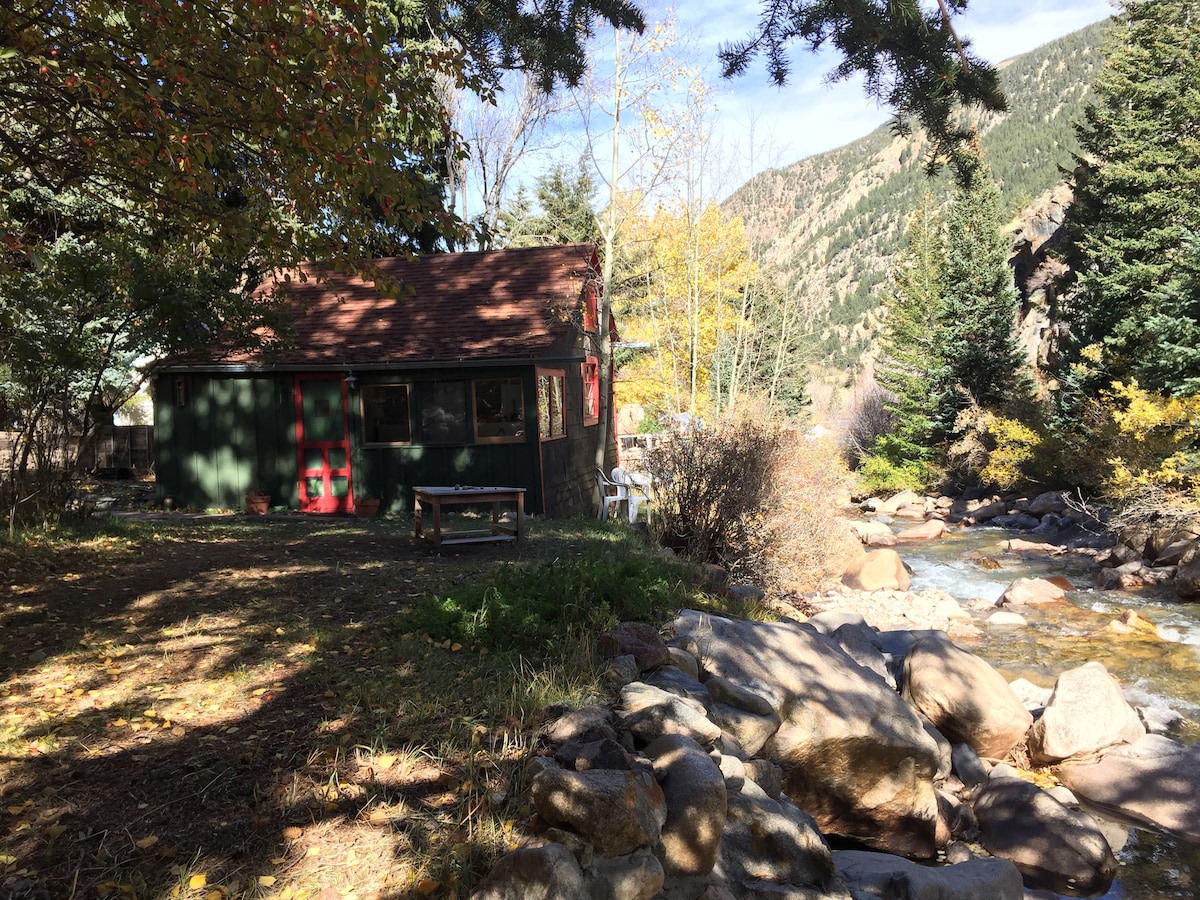 The Cricket- An amazing Tiny House!
The Cricket is a rustic historic cabin in a small neighborhood on Spring Street along side the rushing Clear Creek and nestled among an Aspen grove.
Tiny house hosted by Caroline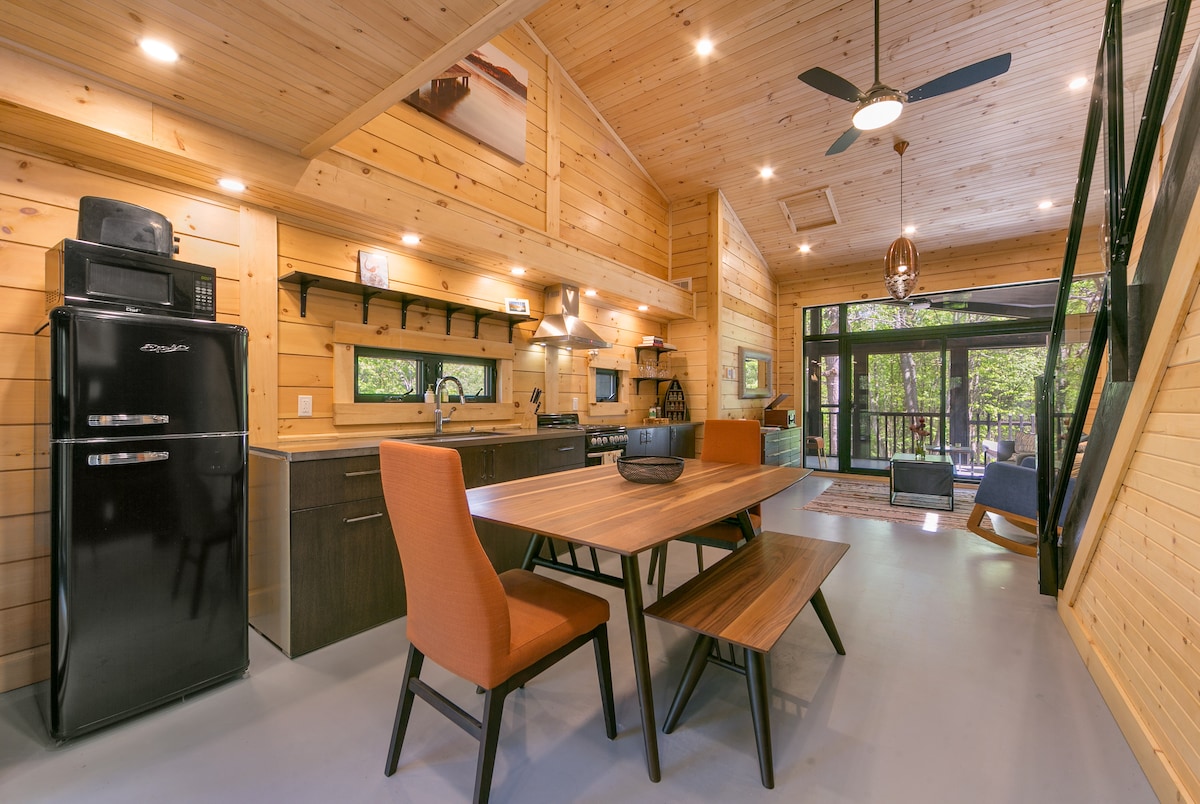 Muskoka's Luxury Tiny House
Serenely situated between Gravenhurst and Bracebridge, Tiny Haus has been custom built by an award winning architect to capture the beauty of the natural surroundings.
Interested in more tiny house plans? Check out more great tiny homes below!