Tiny in a Box is an Alabama-based company that's starting to get attention for their sleek and sustainable tiny houses that ship to new owners in a container. One of their models is the West End which is an elegant and refined tiny house starting at $60,000. The home is completely customizable to your needs and can be set up in a fraction of the time of traditional construction on your home site.
The interior of the home can be structured to fit your lifestyle so these pictures show a variety of layouts and designs for an idea of what the company offers. This particular layout has the living room and dining space directly inside the front door with wide windows that let natural light fill the space.
The kitchen is behind the dining space with low-profile cabinets stretching across the wall. A compact refrigerator is tucked on one end and you also have a stove and oven as well as a sink.
The Helm—2-Story Container Home close to Magnolia Market
The cabinets and deep drawers in the kitchen give you plenty of storage space for your cooking essentials and pantry items.
The home's bedroom is spacious with room for a queen-sized bed and a built-in armoire. Windows can be opened for ventilation and also provide ample lighting during the day.
The bathroom is luxurious with a large walk-in glass shower and a sleek vanity area with a built-in toilet and vessel sink. The walls and floors are all tiled giving the room a high-end and modern look.
If you like to entertain, this model gives you a great place to do that with a large deck that wraps around the house. This particular layout was given a folding glass door that blends the indoor and outdoor spaces together making one massive entertaining area for you and guests to enjoy.
in an infinite green oasis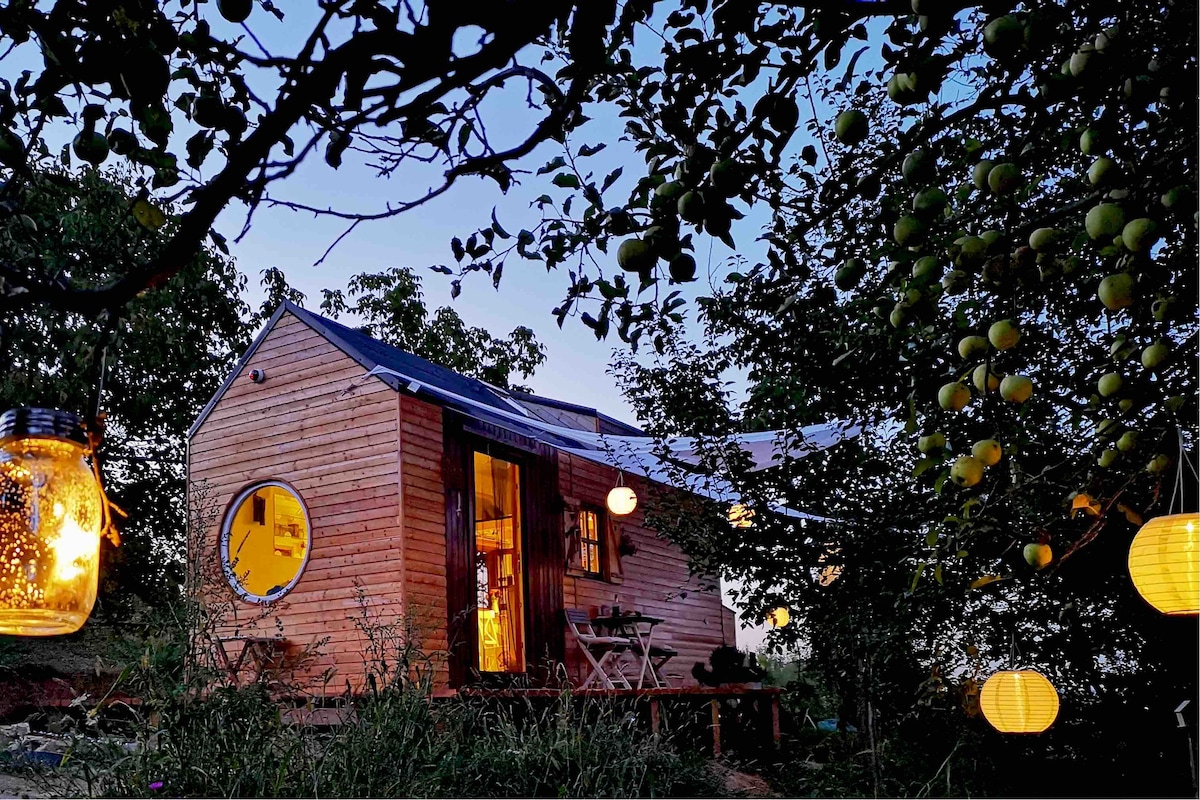 Tiny House on wheels
This is not just another bed you rest in overnight. It is a dazzling experience! Superhost Gabriella will amaze you with her cozy tiny house.
Entire house hosted by Robin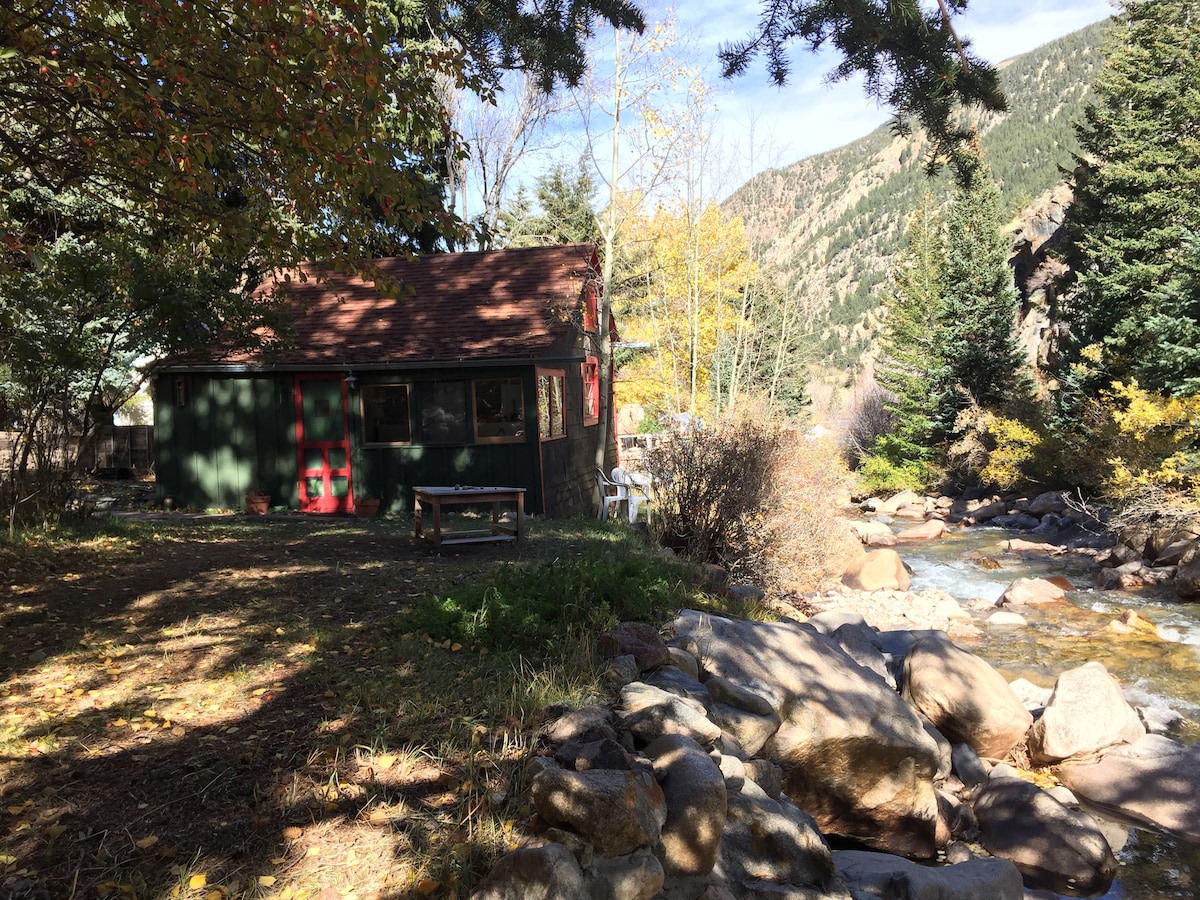 The Cricket- An amazing Tiny House!
The Cricket is a rustic historic cabin in a small neighborhood on Spring Street along side the rushing Clear Creek and nestled among an Aspen grove.
Tiny house hosted by Caroline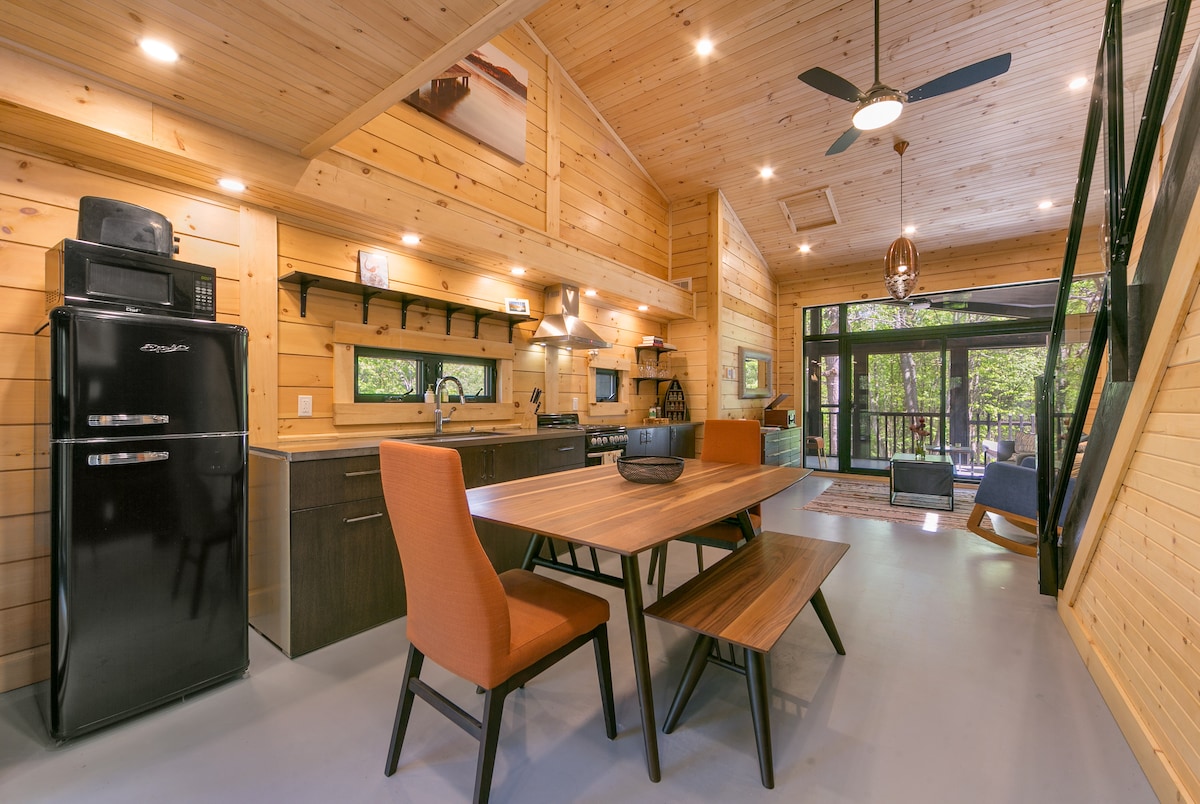 Muskoka's Luxury Tiny House
Serenely situated between Gravenhurst and Bracebridge, Tiny Haus has been custom built by an award winning architect to capture the beauty of the natural surroundings.
For more information and specifications on the West End model, go to https://tinyinabox.com/products/west-end-model.
You can also learn more about Tiny in a Box on their website at https://tinyinabox.com/.