Karin Matz Arkitekt is a Swedish architect with some very clever design ideas for tiny spaces. When presented with a project to convert the ground level of a 19th century stable into a studio apartment, Karin Matz went with a very unusual approach …

The architect felt the greatest strength of the space was the space itself, and that it should remain as undisrupted and whole as possible. So instead of constructing a wall to divide the space and create a bathroom as a separate room, a freestanding bathroom "station" was constructed in the middle of the room.

You can see the bathroom on the left. It is that white cube-like structure standing in the middle of the floor. The opening you see is actually the shower.
The Helm—2-Story Container Home close to Magnolia Market
Moving around back of the structure, you can see the sink. Below the sink there are some storage cubbies.
This really is quite brilliant. Instead of wasting a ton of space putting in a separate bathroom, the functionality of the bathroom has been seamlessly incorporated into the general living space. The only use of space here is functional—there is the sink, the shower, the storage, and that is it. Nothing is superfluous here. This is as compact a "bathroom" as you will ever see.

This leaves the rest of the space in the apartment free to serve as the couple sees fit. It serves as one spacious living room/bedroom/dining area. I'm not sure where the kitchen is, but I presume it's in there somewhere.
in an infinite green oasis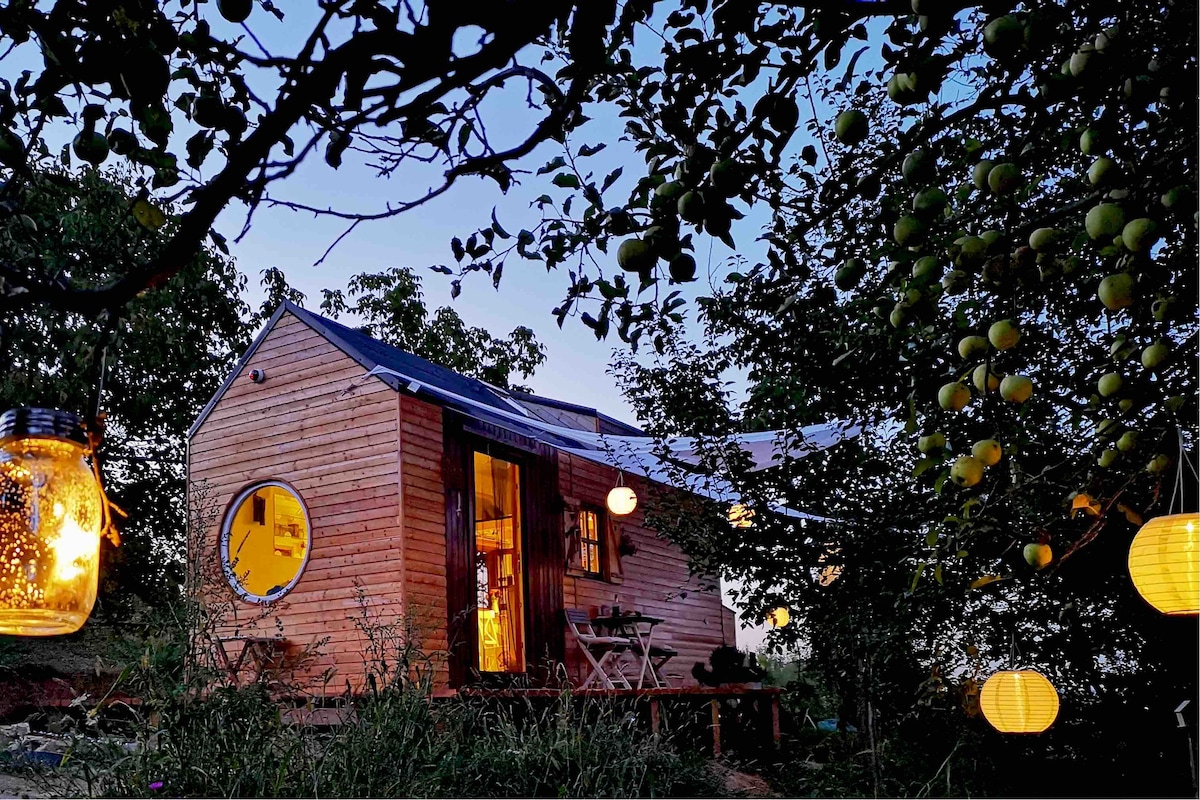 Tiny House on wheels
This is not just another bed you rest in overnight. It is a dazzling experience! Superhost Gabriella will amaze you with her cozy tiny house.
Entire house hosted by Robin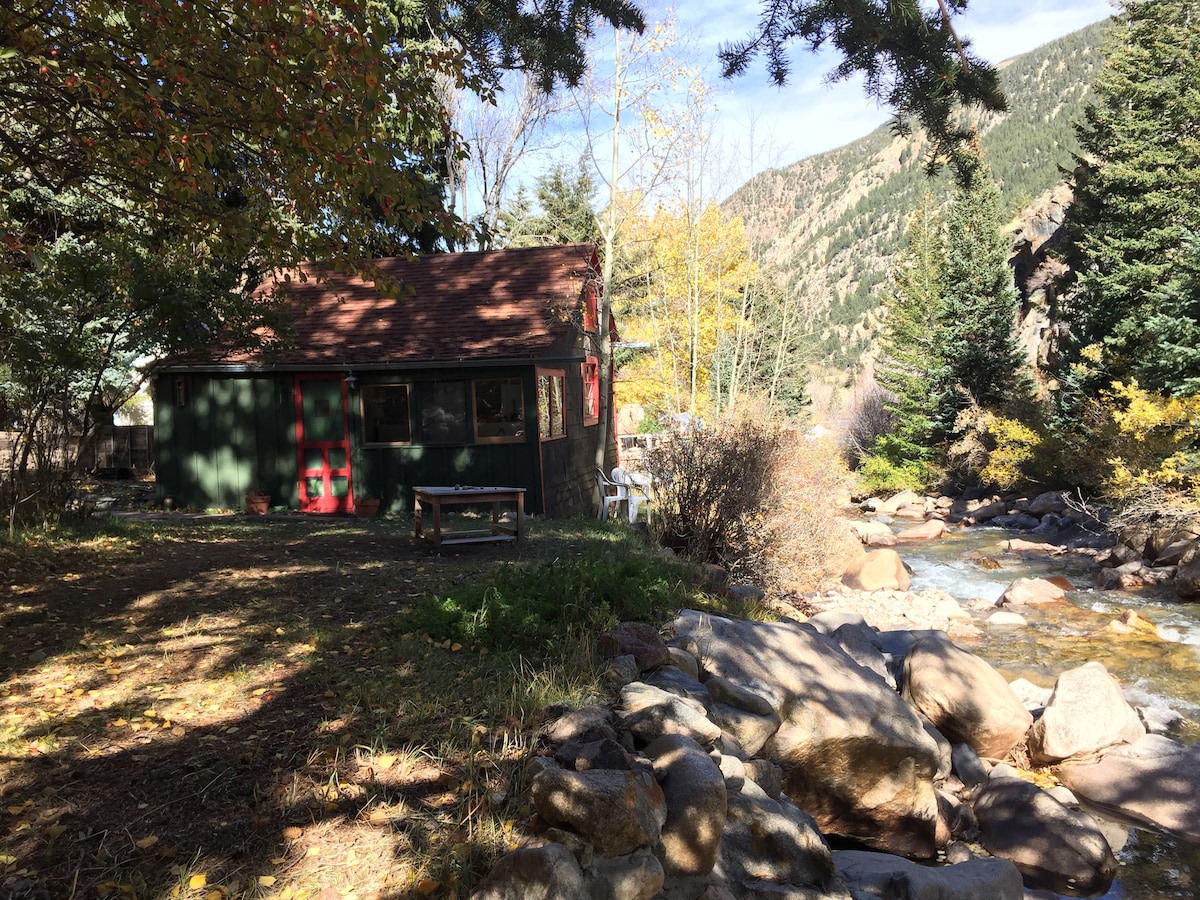 The Cricket- An amazing Tiny House!
The Cricket is a rustic historic cabin in a small neighborhood on Spring Street along side the rushing Clear Creek and nestled among an Aspen grove.
Tiny house hosted by Caroline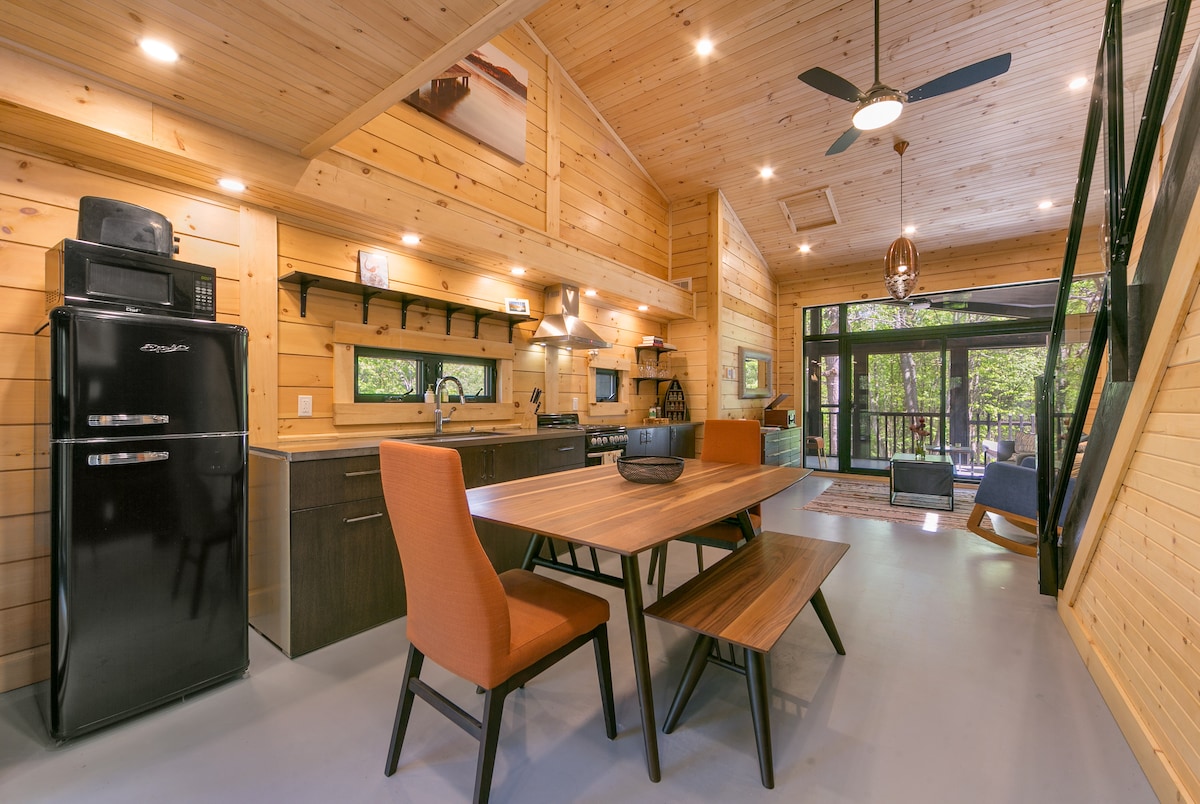 Muskoka's Luxury Tiny House
Serenely situated between Gravenhurst and Bracebridge, Tiny Haus has been custom built by an award winning architect to capture the beauty of the natural surroundings.
I hope you enjoyed the freestanding bathroom innovation as much as I did! It is amazing what is possible when an architect thinks outside the box—or in this case, creates a box that breaks the rules of convention. Learn more at the official Karin Matz Arkitekt website.