We're sure you've heard of the astronomical rent prices for small apartment in New York City with some even being called matchboxes. While the term may be an exaggeration for most, it isn't for Luke Clark Tyler who lives happily in a 78-square foot apartment in the Manhattan neighborhood known as Hell's Kitchen.
Video:
The tiny apartment works for Tyler because he worked meticulously to organize the tiny space for efficiency. His couch does double-duty as a bed and is always kept tidy because messiness makes the apartment feel even more cramped! When he's ready for bed, he just folds the bed down and then he has a large comfy bed that can easily pop back up in the morning.
The Helm—2-Story Container Home close to Magnolia Market
The door that you notice on the left of the apartment may lead you to believe it's a closet, but it's actually a fake door!
When he moved into the "studio" it was simply a white space so the freelance designer got to work and made it into what he wanted. He does most of his work from home so he placed a mirror over his desk to trick his mind into thinking the space is bigger than it really is.
Next to the desk is a storage area which holds everything he owns including his clothes, books, a microwave and his printer for work. He does have a few dishes which he then washes in the bathroom sink.
He shares a bathroom that's located down the hall, but he says the apartment has everything else that he needs and that he's completely happy living here. We have a feeling the low rent has a lot to do with it!
Clark has lived in the tiny apartment for five years now and he doesn't see that changing anytime soon. As he says, "We adapt very easily as people."
in an infinite green oasis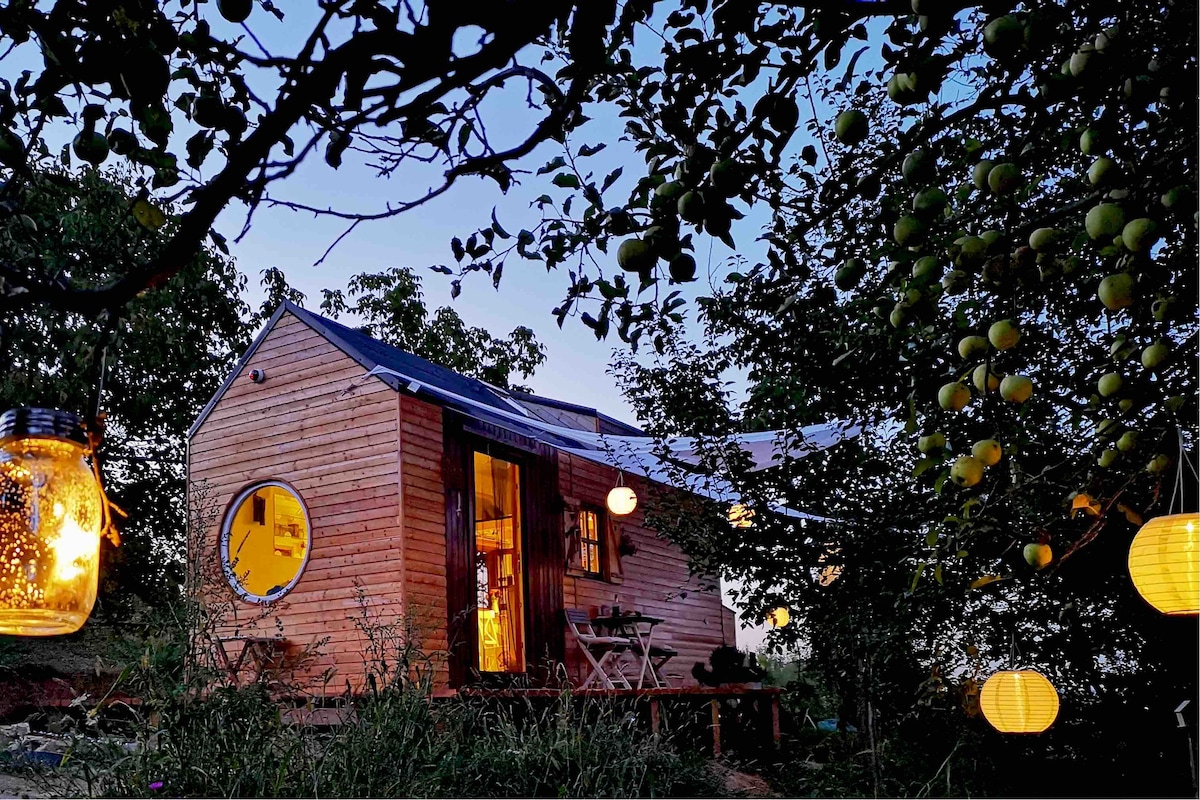 Tiny House on wheels
This is not just another bed you rest in overnight. It is a dazzling experience! Superhost Gabriella will amaze you with her cozy tiny house.
Entire house hosted by Robin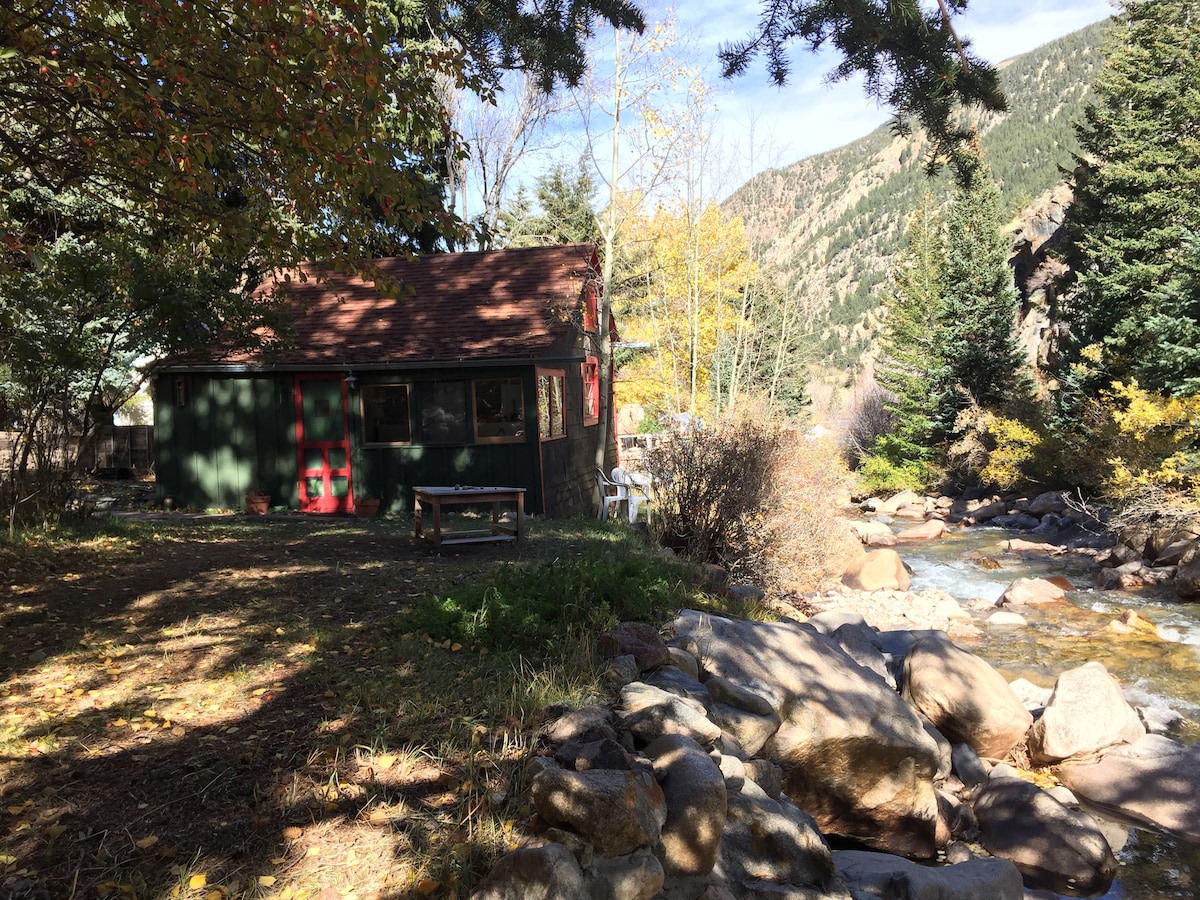 The Cricket- An amazing Tiny House!
The Cricket is a rustic historic cabin in a small neighborhood on Spring Street along side the rushing Clear Creek and nestled among an Aspen grove.
Tiny house hosted by Caroline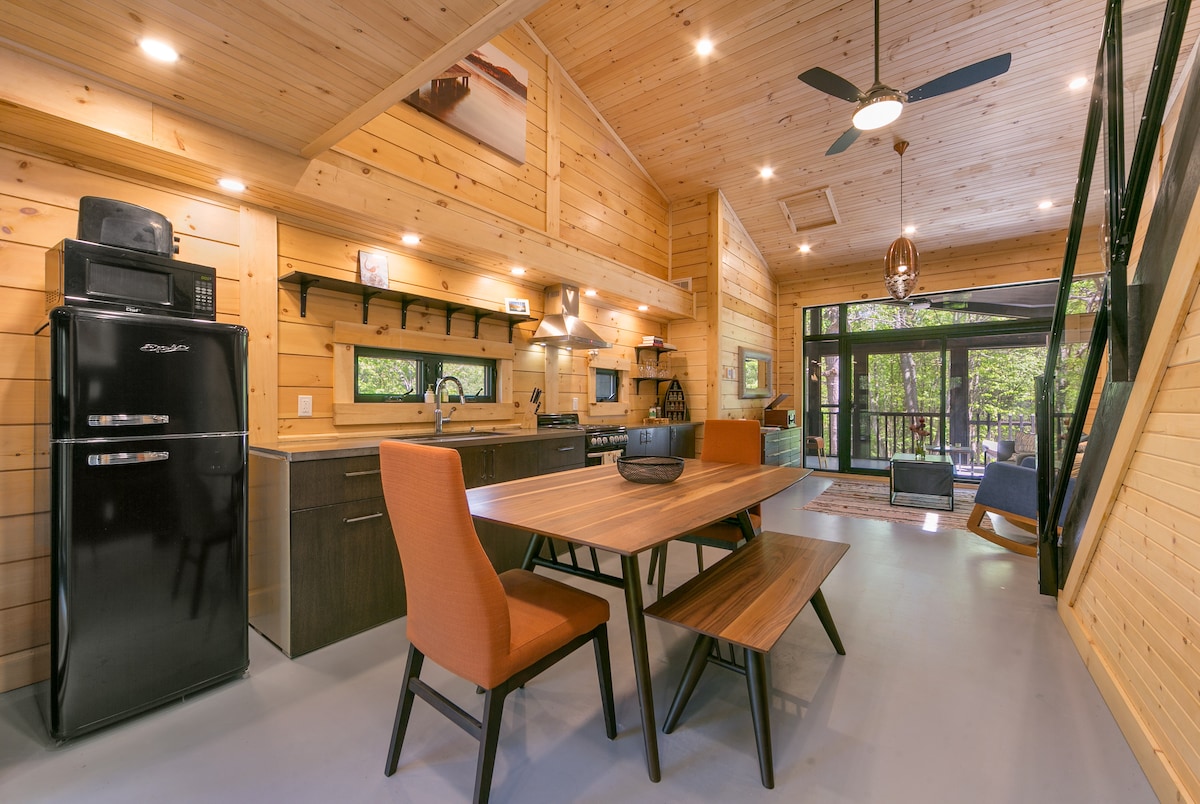 Muskoka's Luxury Tiny House
Serenely situated between Gravenhurst and Bracebridge, Tiny Haus has been custom built by an award winning architect to capture the beauty of the natural surroundings.
To see his tiny apartment for yourself and to see how he's made it work for him, watch his video at