While we focus mostly on tiny houses on this site, now and again we like to highlight some of the amazing "tiny furniture" designs which are built for compact spaces. When it comes to creating a sense of space, openness, and comfort, interior design and furnishings are as important as the architecture of a tiny house.
I just stumbled across an amazing furniture design for a "Container Bed" from Italian manufacturer Dielle. The idea with this bed isn't so different from one of those raised beds which you often see in college dorms. The principle is the same here: make full use of the storage space underneath the bed.
Below, you can see what the bed looks like in its "closed" state. As you can see, it is pretty high up off the floor, and has a beautiful contemporary vibe.
But now, check out what happens when you pull open the "doors" at the foot of the bed:
The Helm—2-Story Container Home close to Magnolia Market
And lift up on the mattress …
Wow, it's a full walk-in closet! You can get an even better look at it in this shot of the interior:
As you can see, there is a ton of storage space in here. You have shelves for folded shirts and other items and there are a couple of spaces where you can hang tops, skirts, and more. There is even some floor space for your shoes. Seriously, this bed has more usable space inside it than the typical full-size walk-in closet, all thanks to clever modular shelving!
As you can see in the shot above, you also have some stairs going up along the bedside, which makes it easier to climb up onto the mattress. There are also additional shelves and cabinets, providing even more storage space.
Seriously, this is pretty cool! This bed would be perfect in any tiny house. There is so much storage space underneath it that you really wouldn't need any more shelves, closets, or cabinets around the room! Be sure to click the link at the bottom of this page to visit Dielle and check out all their other wonderful designs!
in an infinite green oasis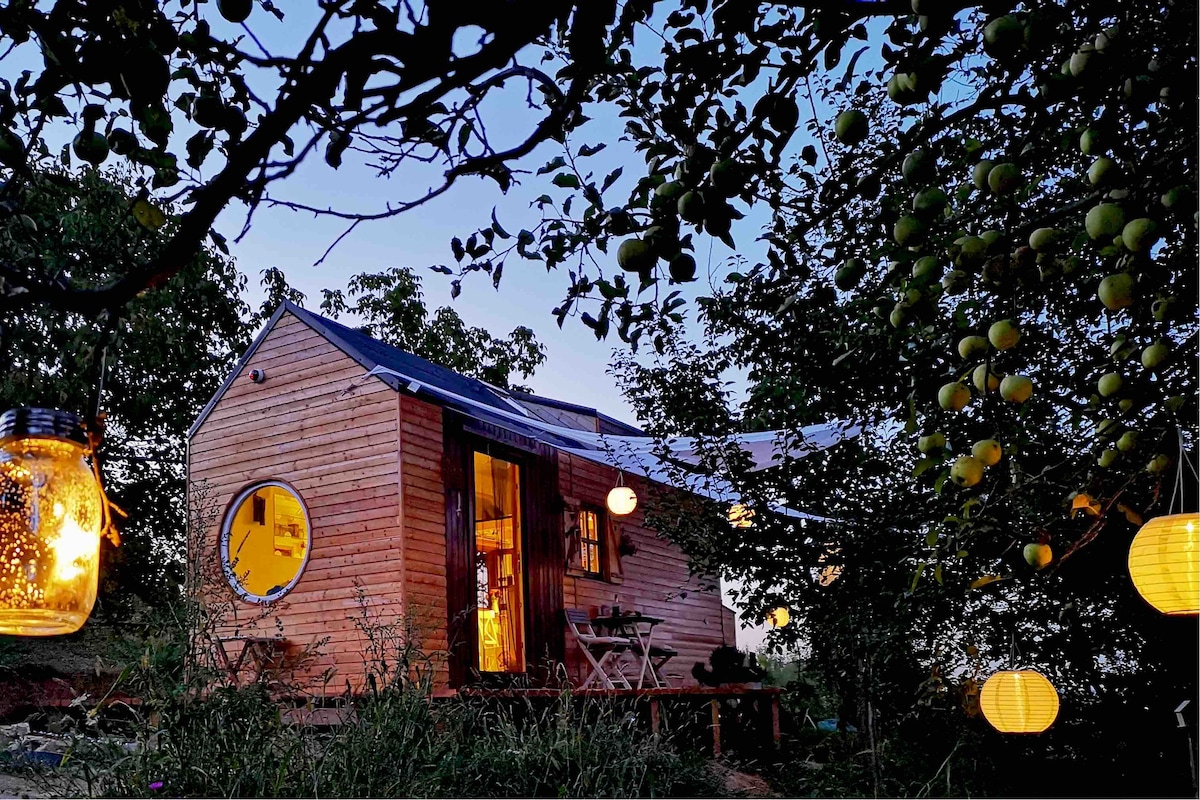 Tiny House on wheels
This is not just another bed you rest in overnight. It is a dazzling experience! Superhost Gabriella will amaze you with her cozy tiny house.
Entire house hosted by Robin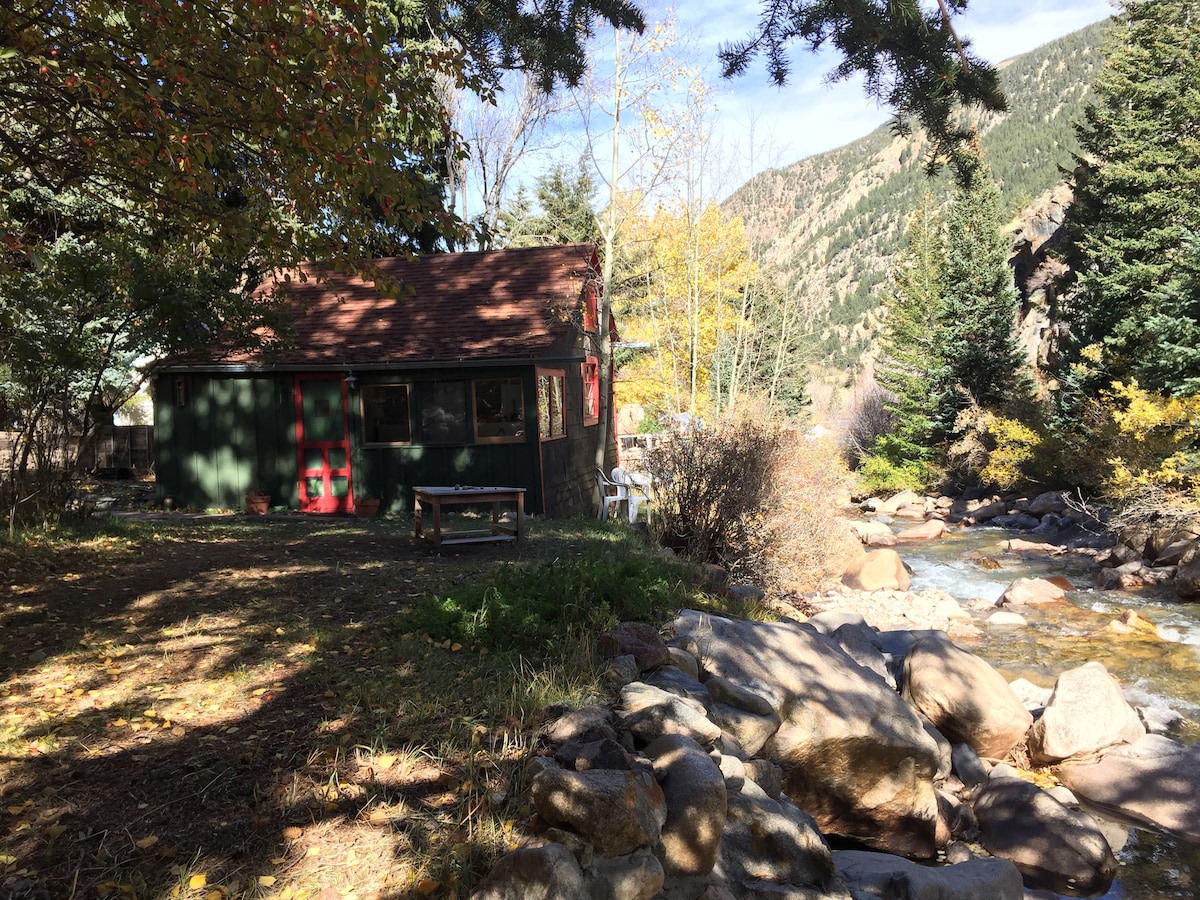 The Cricket- An amazing Tiny House!
The Cricket is a rustic historic cabin in a small neighborhood on Spring Street along side the rushing Clear Creek and nestled among an Aspen grove.
Tiny house hosted by Caroline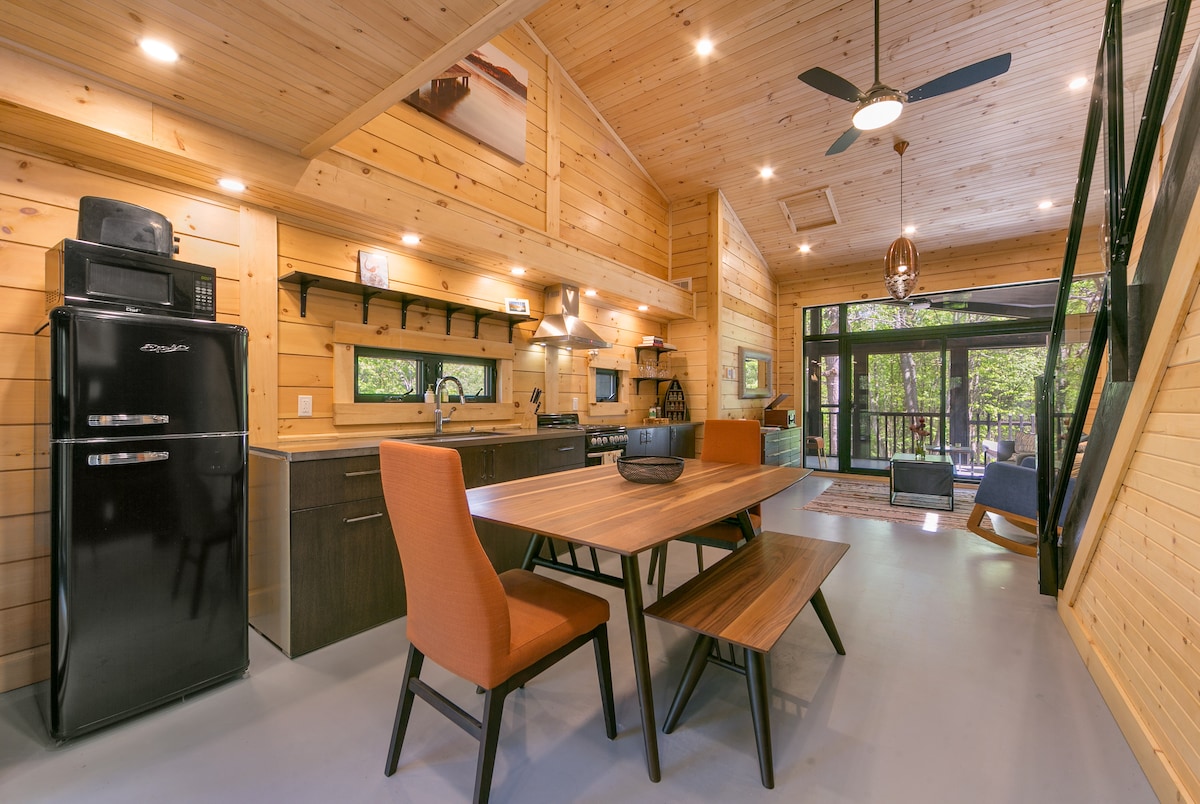 Muskoka's Luxury Tiny House
Serenely situated between Gravenhurst and Bracebridge, Tiny Haus has been custom built by an award winning architect to capture the beauty of the natural surroundings.
Manufacturer link: http://www.diellemodus.it/