If you are looking for a backyard "shed" which isn't a shed at all, and don't mind a lack of privacy, you might be intrigued by the "Garden Igloo." This little geodesic dome is made entirely out of 100% recyclable PVC and PA6 materials which will not corrode.
As you can see, you can make the Garden Igloo comfy by putting in some furniture and plants. In this sense, it is not a whole lot different from a she shed. In fact, you could just view it as an alternative to a traditional she shed, but use it in the exact same manner.
The Helm—2-Story Container Home close to Magnolia Market
What an awesome place to hang out! The dome's interior is shielded from the elements, but doesn't shut out the beauty of the great outdoors. The dome is constructed to maximize solar gain, so if you want to use it as a greenhouse, you can get great results year-round.
While the dome insulates against cold weather, it doesn't trap heat. The air flow distributes the heat evenly and helps to disperse it as needed. This is in part due to the special geodesic design. Indeed, during the winter, it should require 40% less heating to maintain a suitable temperature than a conventionally-designed greenhouse.
Geodesic domes are also incredibly sturdy. The Garden Igloo can withstand winds as high as 31 miles per hour, and will hold up even under 90 pounds of snow.
in an infinite green oasis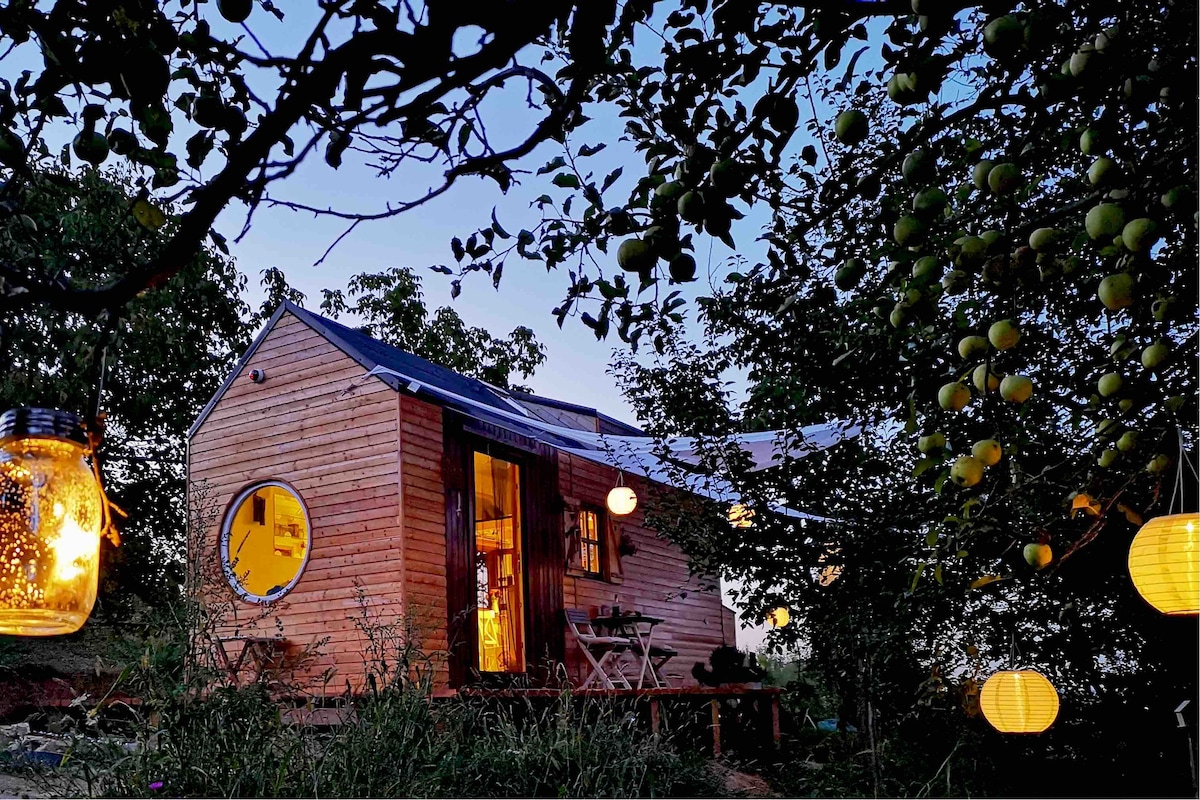 Tiny House on wheels
This is not just another bed you rest in overnight. It is a dazzling experience! Superhost Gabriella will amaze you with her cozy tiny house.
Entire house hosted by Robin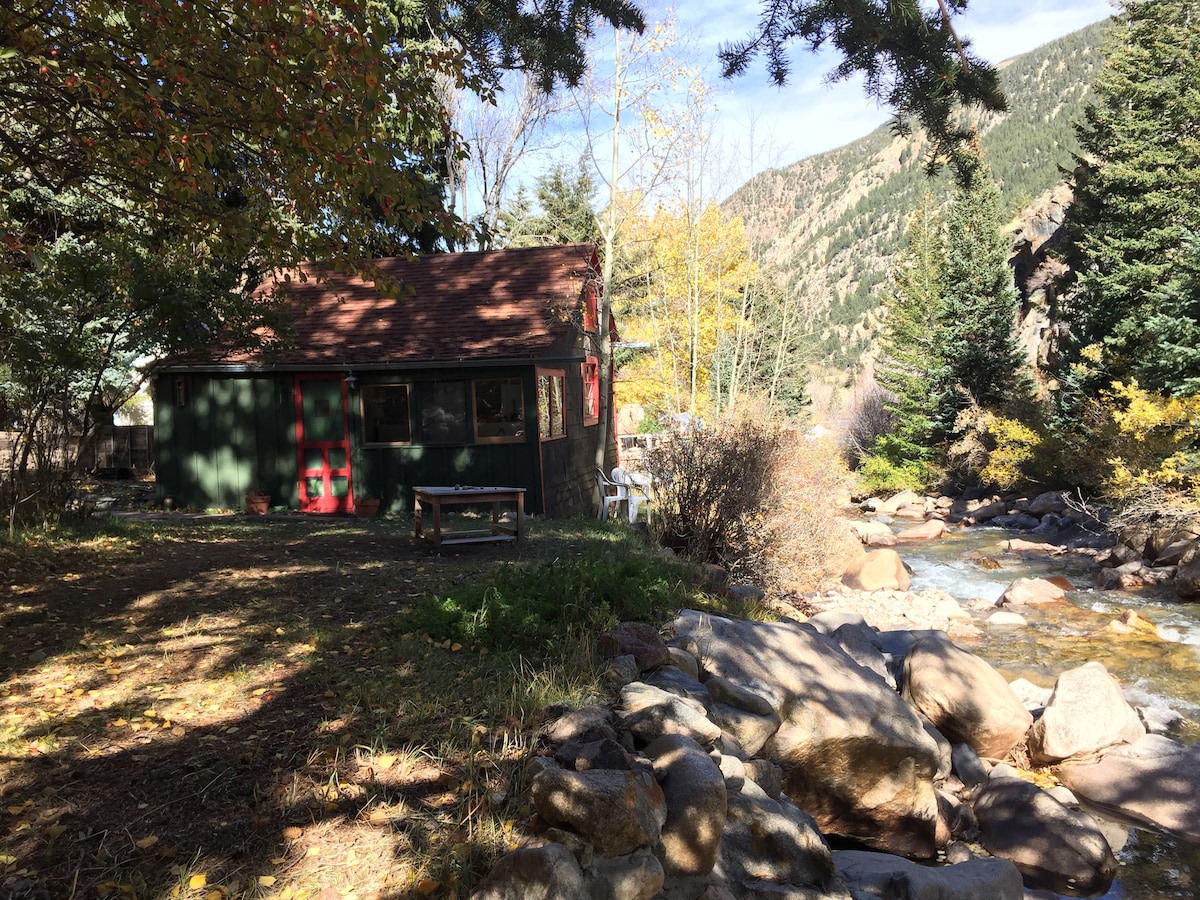 The Cricket- An amazing Tiny House!
The Cricket is a rustic historic cabin in a small neighborhood on Spring Street along side the rushing Clear Creek and nestled among an Aspen grove.
Tiny house hosted by Caroline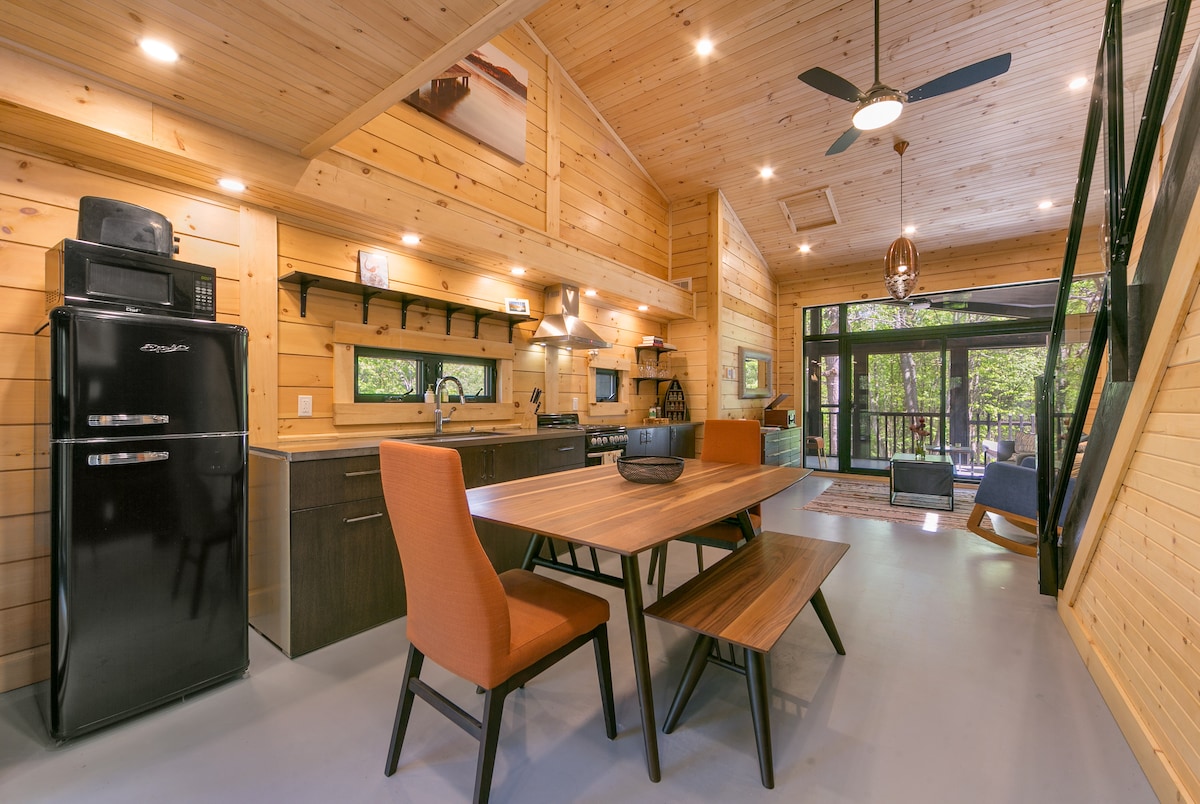 Muskoka's Luxury Tiny House
Serenely situated between Gravenhurst and Bracebridge, Tiny Haus has been custom built by an award winning architect to capture the beauty of the natural surroundings.

All in all, a very cool structure. For those who are looking for a backyard shed which also works as a perfect greenhouse, the Garden Igloo is worth thinking about. Find out more on the Amazon listing.