If you find yourself in Norway, you should visit Isdammen and find this simple tiny house that sits by a lake in the woods. It's known as Woody15 and is made from 29 cross laminate timber pieces and is only 183 square feet.
If you're wondering how they could fit everything in such a tiny space, they didn't! This tiny house is one room with no kitchen and no bathroom!
While you may think it has nothing to offer, we think it's a pretty tranquil place to escape reality and be reminded of the beauty in simplicity.
The Helm—2-Story Container Home close to Magnolia Market
The only source of heat is a small wood-burning stove which is pretty much the only amenity Woody15 has to offer except beautiful scenery and peace and quiet.
The tiny house looks out over a beautiful lake and has huge windows and sliding doors that make you feel like one with nature.
Inside, the simplicity continues with basic stools and a table that blend in with the wood siding and flooring. But look at that view!

It may not be your typical tiny house, but we have to admire the Norwegian design and simplicity of this cabin in the woods!
To see more pictures of the Woody15, go to http://www.archdaily.com/572627/woody15-marianne-borge.
in an infinite green oasis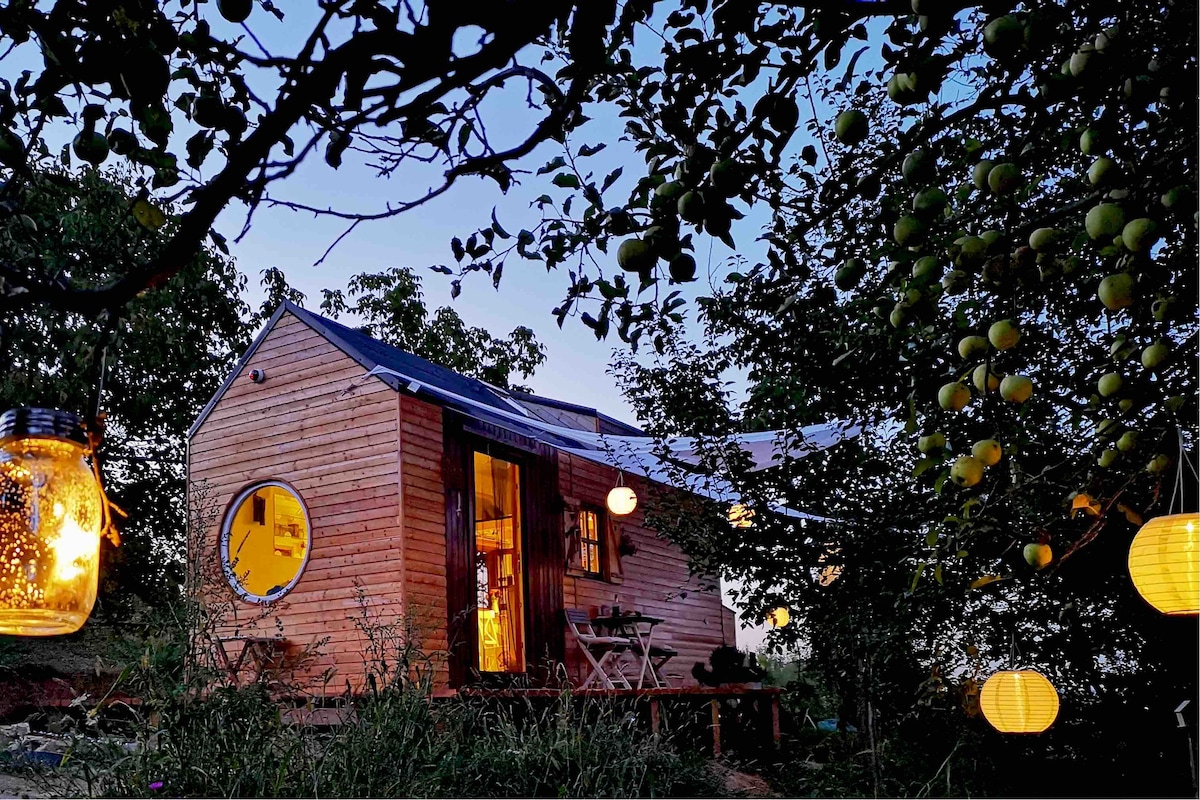 Tiny House on wheels
This is not just another bed you rest in overnight. It is a dazzling experience! Superhost Gabriella will amaze you with her cozy tiny house.
Entire house hosted by Robin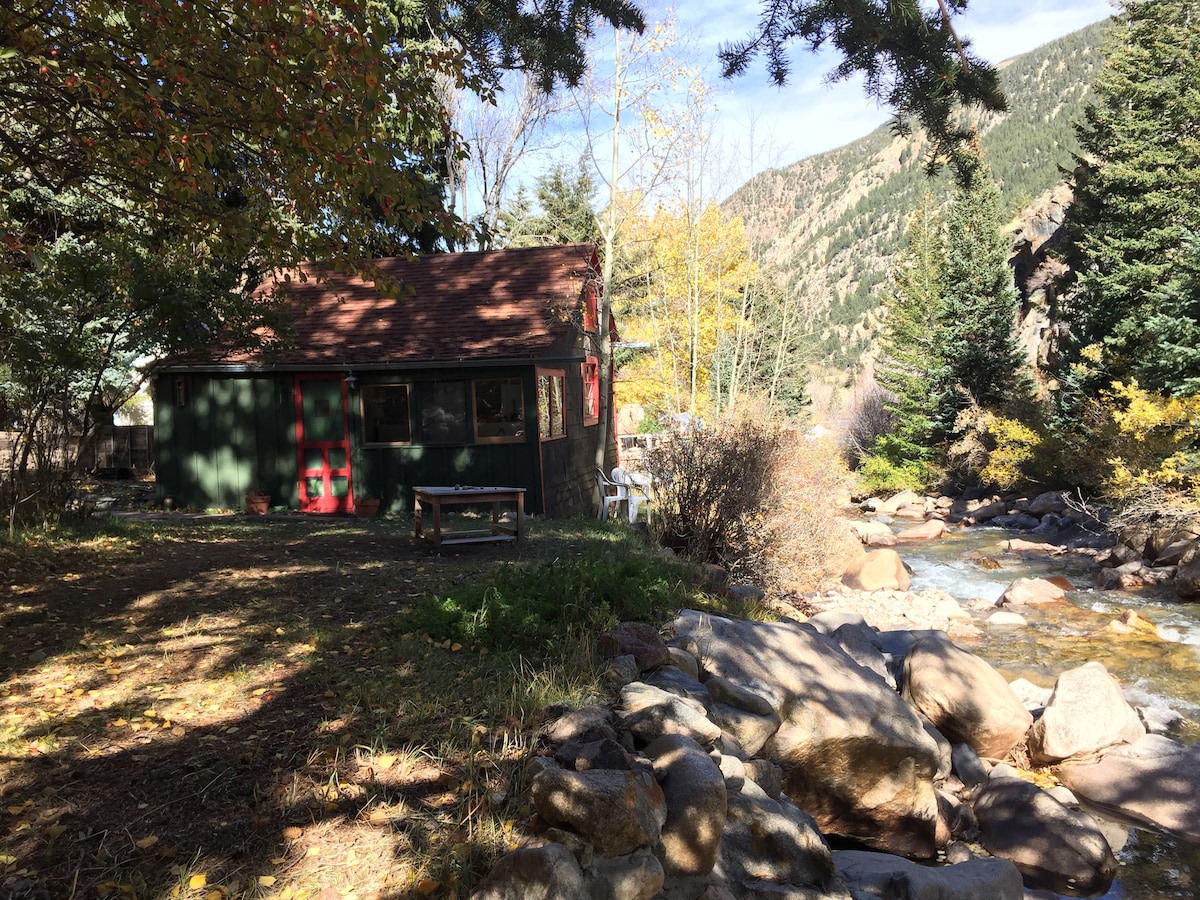 The Cricket- An amazing Tiny House!
The Cricket is a rustic historic cabin in a small neighborhood on Spring Street along side the rushing Clear Creek and nestled among an Aspen grove.
Tiny house hosted by Caroline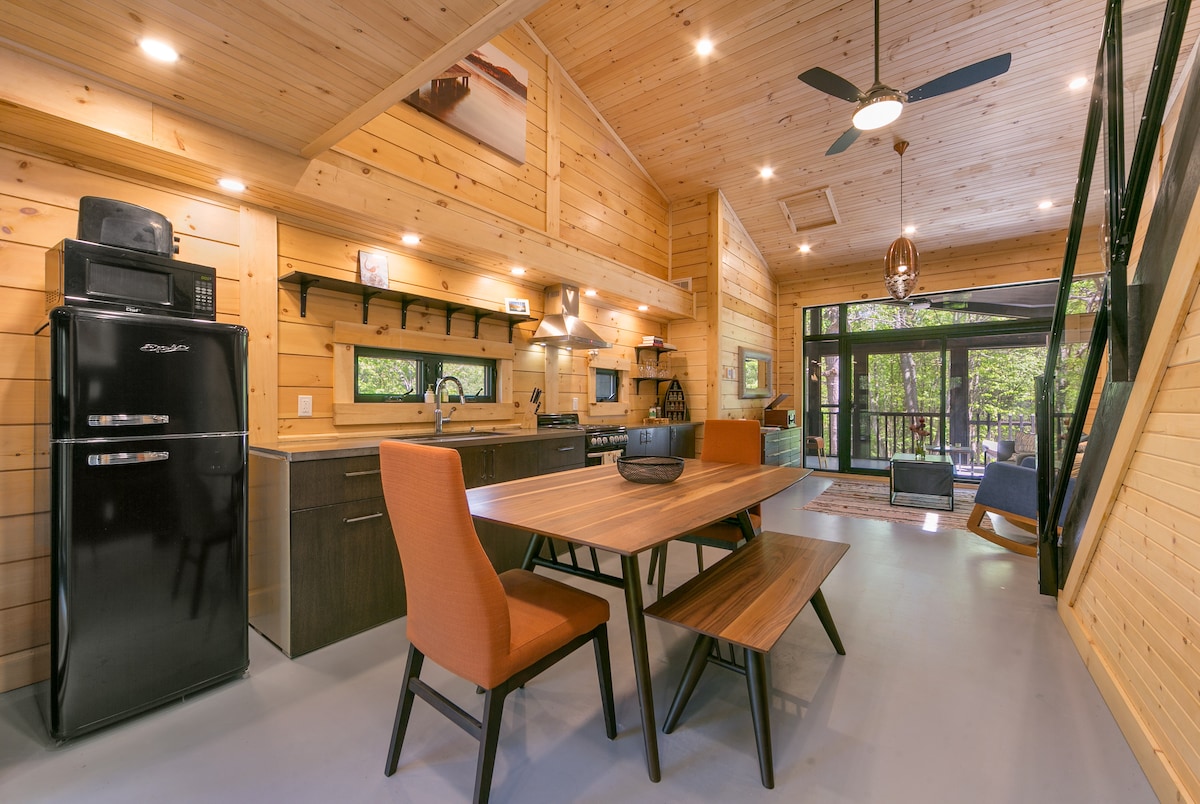 Muskoka's Luxury Tiny House
Serenely situated between Gravenhurst and Bracebridge, Tiny Haus has been custom built by an award winning architect to capture the beauty of the natural surroundings.
You can also learn more about the architect, Marianne Borge by visiting her website at http://www.marianneborge.com/.