Looking for a sweet deal on a tiny house? Today I want to share a "pod" for sale with you that measures 3m x 4.2m, and which is currently priced at just £9,500. I really love the simplicity of this house and its small footprint. You might not think you could fit much into such a small space, but you are going to be delighted.

For reference, that is about 9.8' x 13.8', which means around 135 feet total. That is super small!
So if you do not have but a small lot for your tiny house, this one would be a suitable choice. Also notice the way that the roof is curved to both sides with the walls sloping down. This would probably do well shedding water and snow. There is insulation installed already to keep you warm during the winter.
The Helm—2-Story Container Home close to Magnolia Market

The home seems intended for use as a guest house or as an AirBnB type lodging. The double bed is built directly into the house, and only needs a mattress and blankets to make it complete. There is lighting and electrics ready to go.

You could actually get away with living fulltime in this tiny house if you wished! Check out the kitchen, which has a small counter, sink, and fridge as well as a couple burners. For a person living alone, this might be more than sufficient to prepare simple meals. I certainly feel like I could manage. Actually, I have seen less in terms of kitchen amenities and space in some slightly larger tiny houses which were constructed with fulltime living in mind.

Impressively, there is even a bathroom in the home which includes a toilet and a shower.
Interested? £9,500 is around $12,262 USD as of the time of this writing. That is quite a sweet deal for an entirely livable space that is super tiny. If you are just shopping for yourself, you would save a lot of money getting something like this over a home priced at four or five times this (as many tiny houses are).
in an infinite green oasis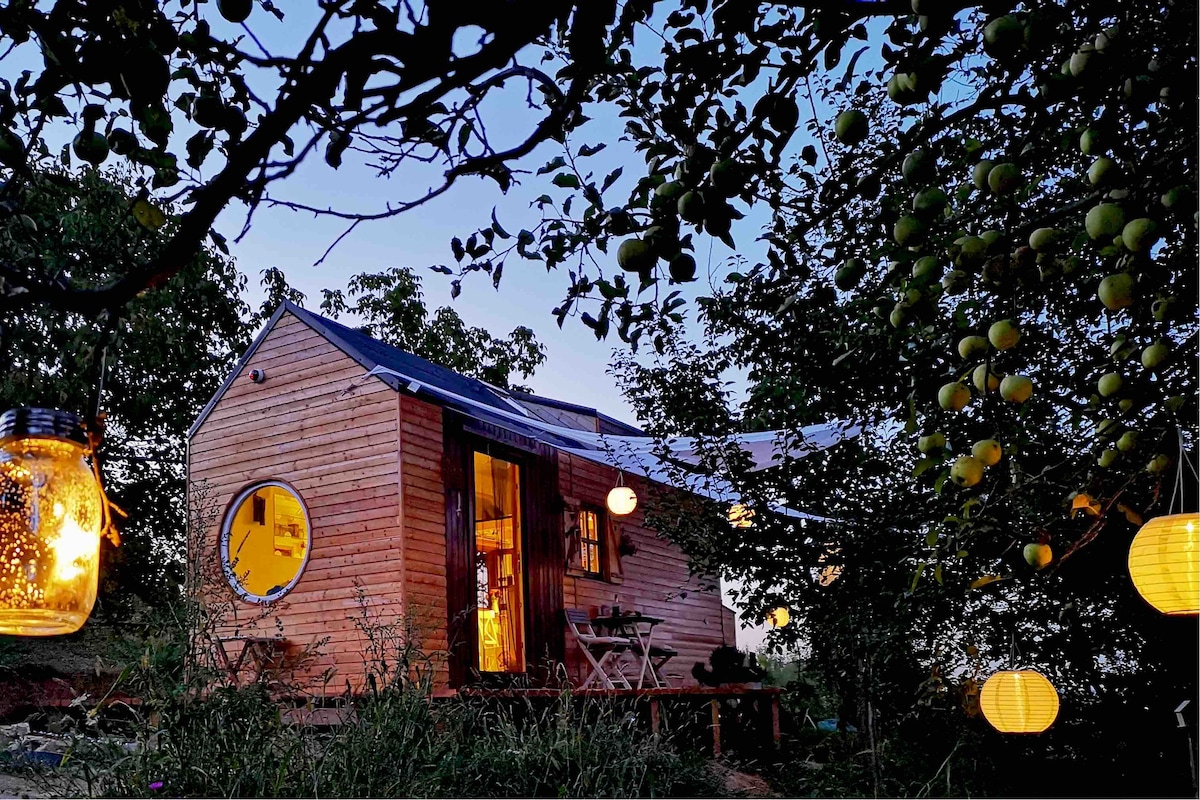 Tiny House on wheels
This is not just another bed you rest in overnight. It is a dazzling experience! Superhost Gabriella will amaze you with her cozy tiny house.
Entire house hosted by Robin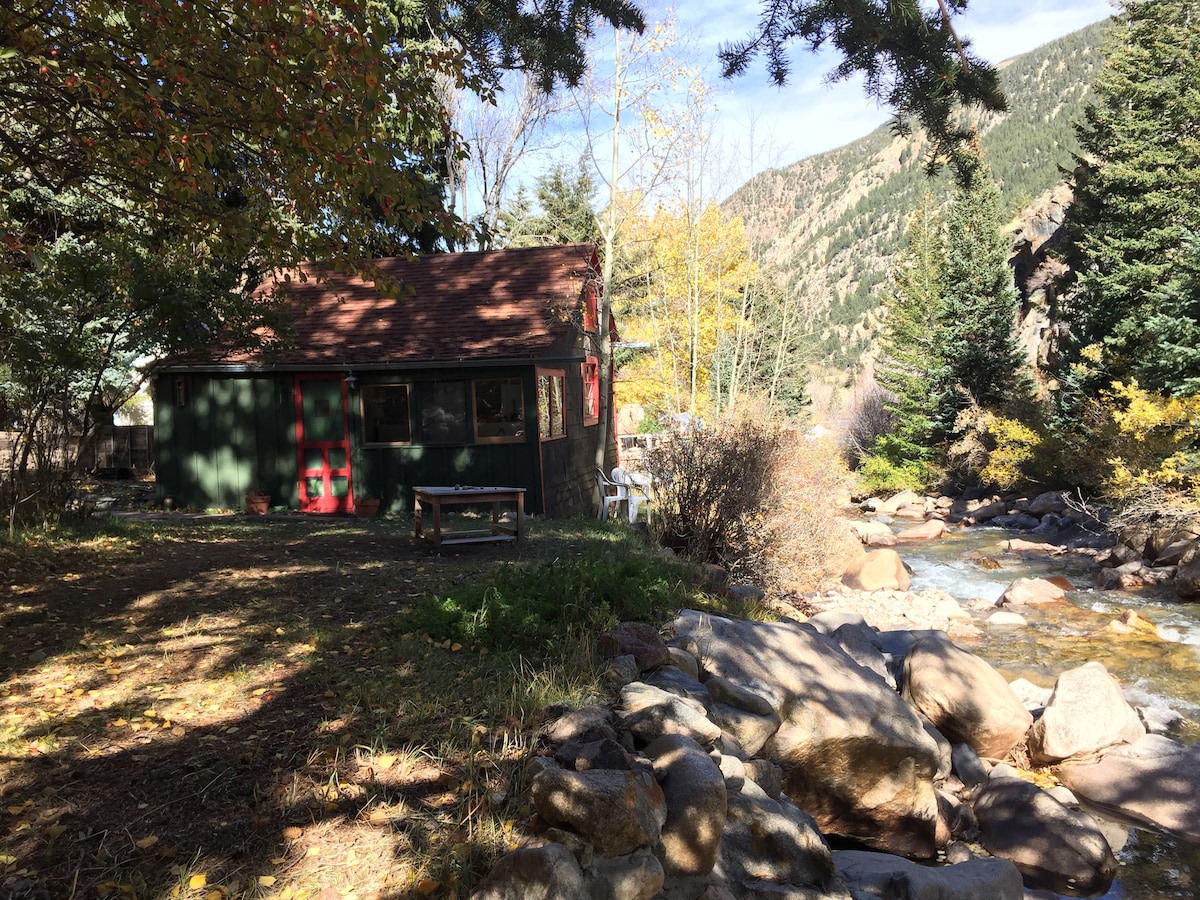 The Cricket- An amazing Tiny House!
The Cricket is a rustic historic cabin in a small neighborhood on Spring Street along side the rushing Clear Creek and nestled among an Aspen grove.
Tiny house hosted by Caroline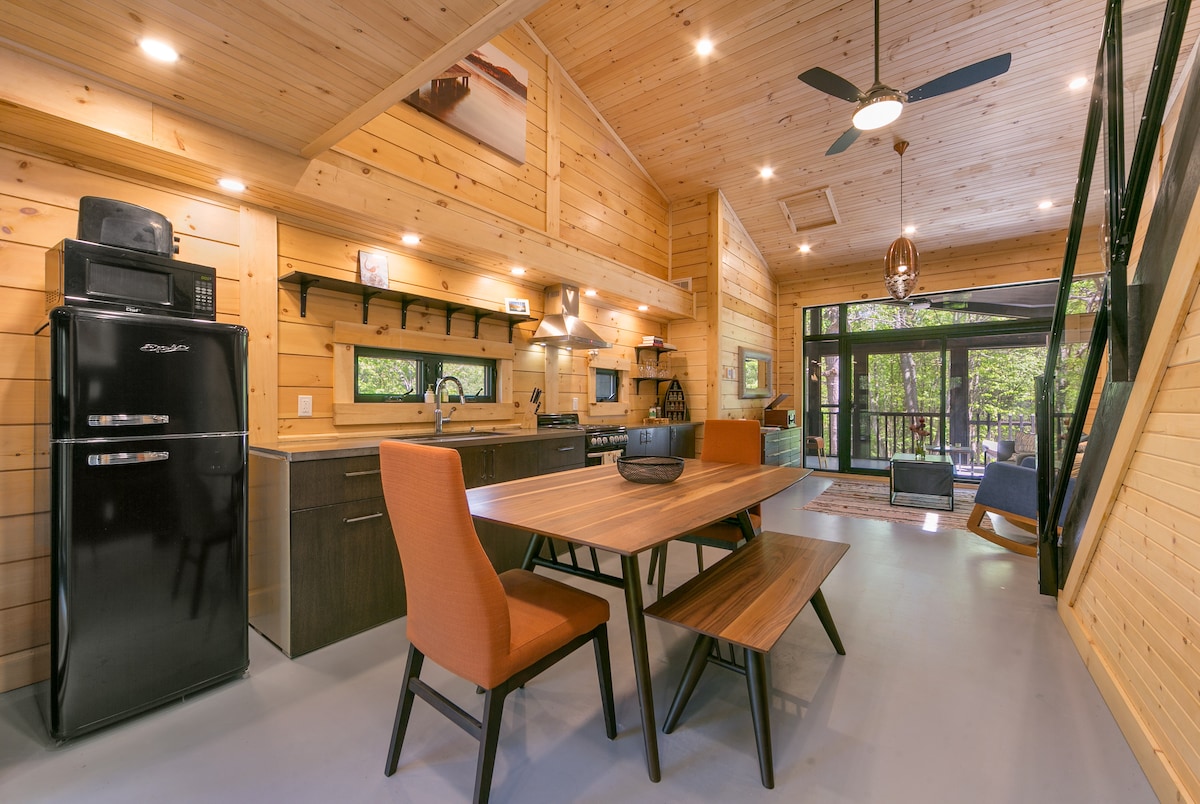 Muskoka's Luxury Tiny House
Serenely situated between Gravenhurst and Bracebridge, Tiny Haus has been custom built by an award winning architect to capture the beauty of the natural surroundings.
You can get in contact with the seller directly by visiting the post over at Tiny House Marketplace.