If you want to save on a fully furnished tiny home, this 18-foot house is for sale in Pacifica, California, and was constructed by Pacifica Tiny Homes. It is on sale for only $37,000.
There are several shots of the exterior, though confusingly, they almost look like shots of three different houses. It seems likely that the house has been repainted once or twice, particularly given that the poster mentions that the current colors for the house were chosen by its new owners rather than the builder.
The Helm—2-Story Container Home close to Magnolia Market
The interior shots seem to show two different versions of the kitchen as well, once again with different colors and finishes. But you can tell that it is the same kitchen; note the position of the washing machine on the far left as well as the set of open shelves at the end of the kitchen cabinets.
This first photo shows the kitchen with a white countertop and a number of items on the counter and shelves. I don't see an oven, but I do spot a cooktop.
The second photo is higher in quality and shows a countertop with a natural wood finish which seems to match the ceiling. The walls and cabinets have been painted a combination of white and light aqua, lending the kitchen a beachy vibe. The fridge and freezer are past the storage stairs on the way to the bathroom, which is located behind a sliding barn door.
In this photo, we again see the previous version of the kitchen with the white counter, but now you can get a glimpse of the living room and the space available in that direction.
in an infinite green oasis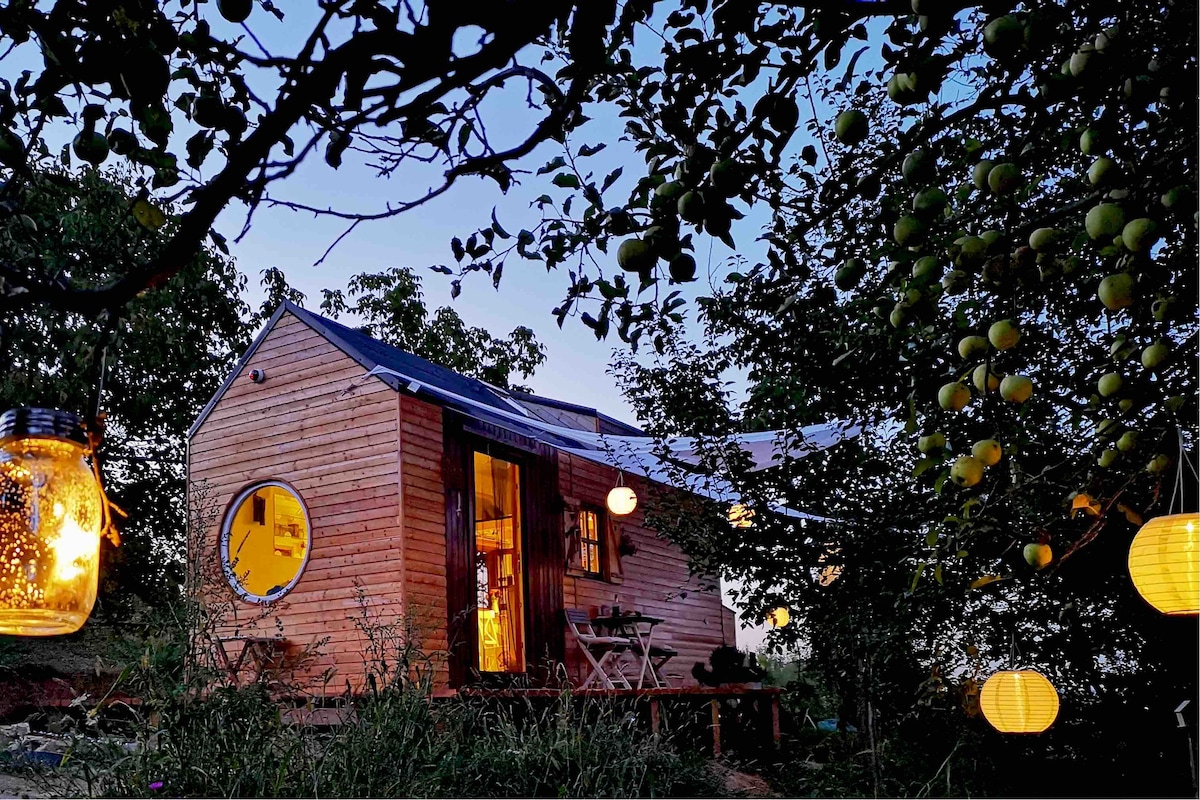 Tiny House on wheels
This is not just another bed you rest in overnight. It is a dazzling experience! Superhost Gabriella will amaze you with her cozy tiny house.
Entire house hosted by Robin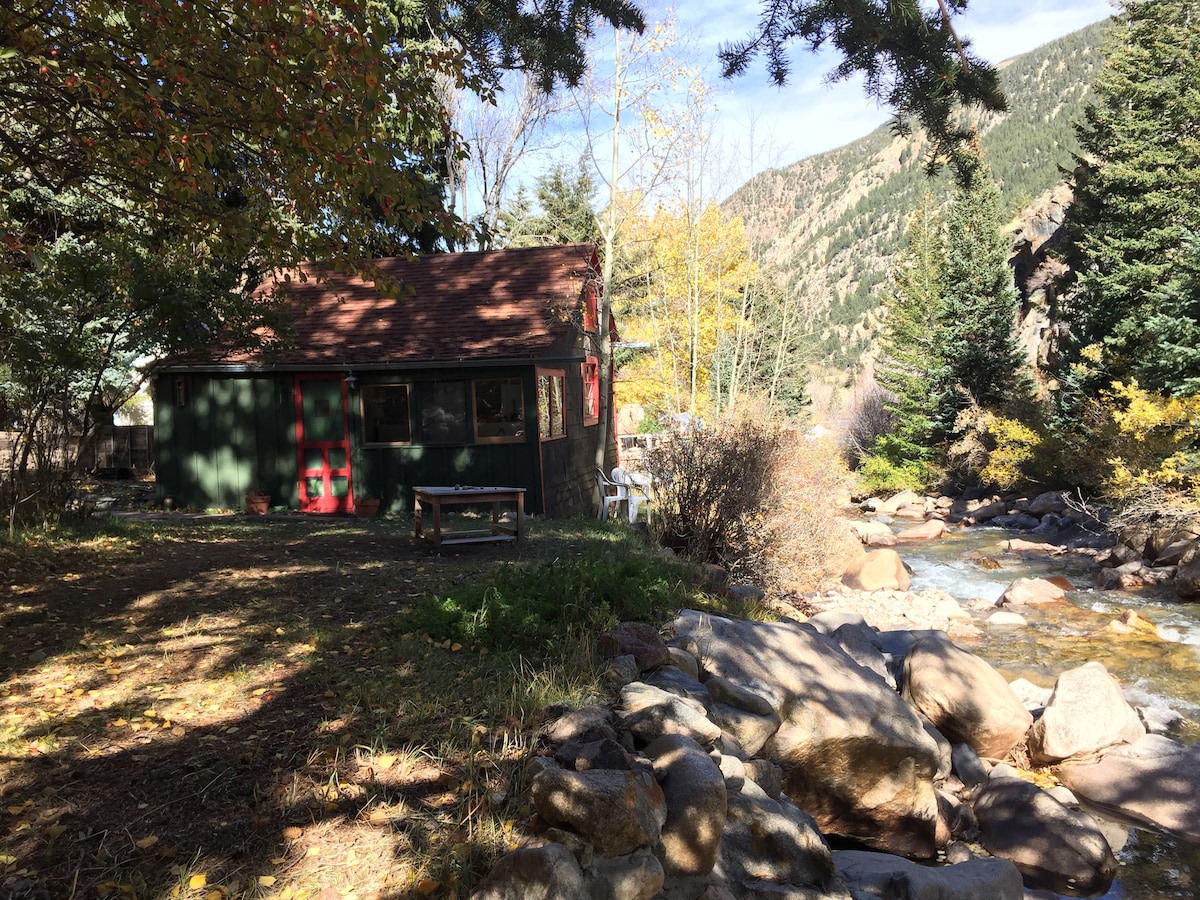 The Cricket- An amazing Tiny House!
The Cricket is a rustic historic cabin in a small neighborhood on Spring Street along side the rushing Clear Creek and nestled among an Aspen grove.
Tiny house hosted by Caroline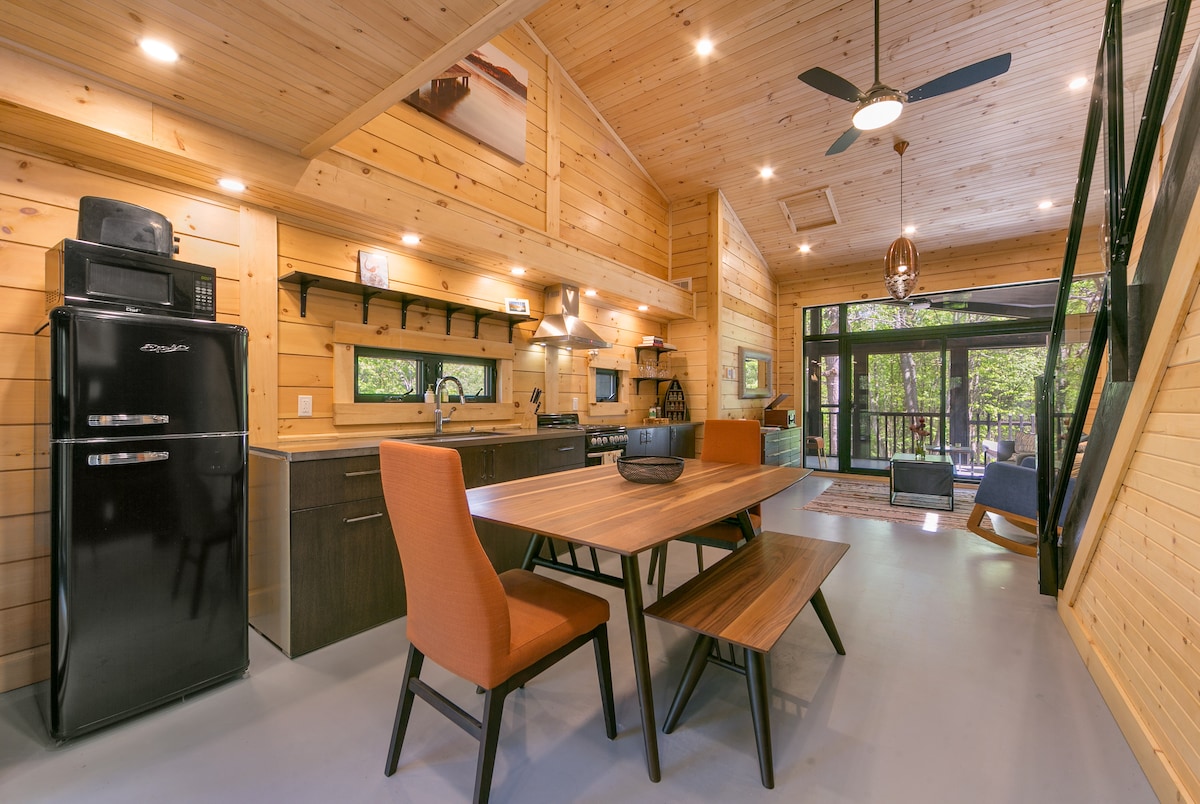 Muskoka's Luxury Tiny House
Serenely situated between Gravenhurst and Bracebridge, Tiny Haus has been custom built by an award winning architect to capture the beauty of the natural surroundings.
It looks like a lovely house, but you definitely need additional information on its current configuration and finishes before making a purchase. It would also be nice to see some photos of the loft and bathroom. To find out more about it, contact the seller at Tiny House Marketplace.