Wood Iron Tiny Homes is comprised of a group of carpenters with a passion for living without the chains of debt that can often come with traditional home ownership. Their solution to this issue is to live tiny in a home that's completely handcrafted and gorgeous. Their debut tiny house puts their skills on display with modern live edge wood accents and thoughtful finishes. Take a look at the North Sister.
The exterior of the tiny house is wrapped in cedar shingles and is made with Breckenridge panels. Corrugated metal accents were added as well as a large 5×10 cedar porch with a fold-down awning. On the back of the house is a smaller porch with fold-up steps.
The beautiful entry to the home features full glass Douglas Fir French doors with a keyless entry for convenience.
Inside, the home features Western Birch hardwood flooring and light walls for a bright look that feels open and spacious. Throughout the home, you'll find the company's signature touch with live edge wood shelves.
The living room is in the front of the home with shelves wrapping around the end of the room and a custom couch with storage inside and that can be converted into a guest bed.
The Helm—2-Story Container Home close to Magnolia Market
A fireplace is mounted on the wall across from a TV with another live edge shelf running the length of the room. Steps lead up to the loft bedroom and feature cork treads for sound protection and comfort. Storage is also built into each step.
The loft is spacious and bright with multiple wide windows and a large skylight over the mattress. Shelves give a place for storage bins which also add privacy.
Back downstairs, the kitchen is well-equipped with stainless steel appliances, granite countertops, and a tile backsplash.
A large farmhouse sink sits in front of a wide window with a gas cooktop next to it. There's also an oven, full-sized refrigerator, and plenty of cabinet and drawer storage for your kitchen essentials.
The bathroom is in the back of the home and features a custom shower stall with copper metal and exposed piping. The bottom of the shower has wood slats for a spa-like experience.
in an infinite green oasis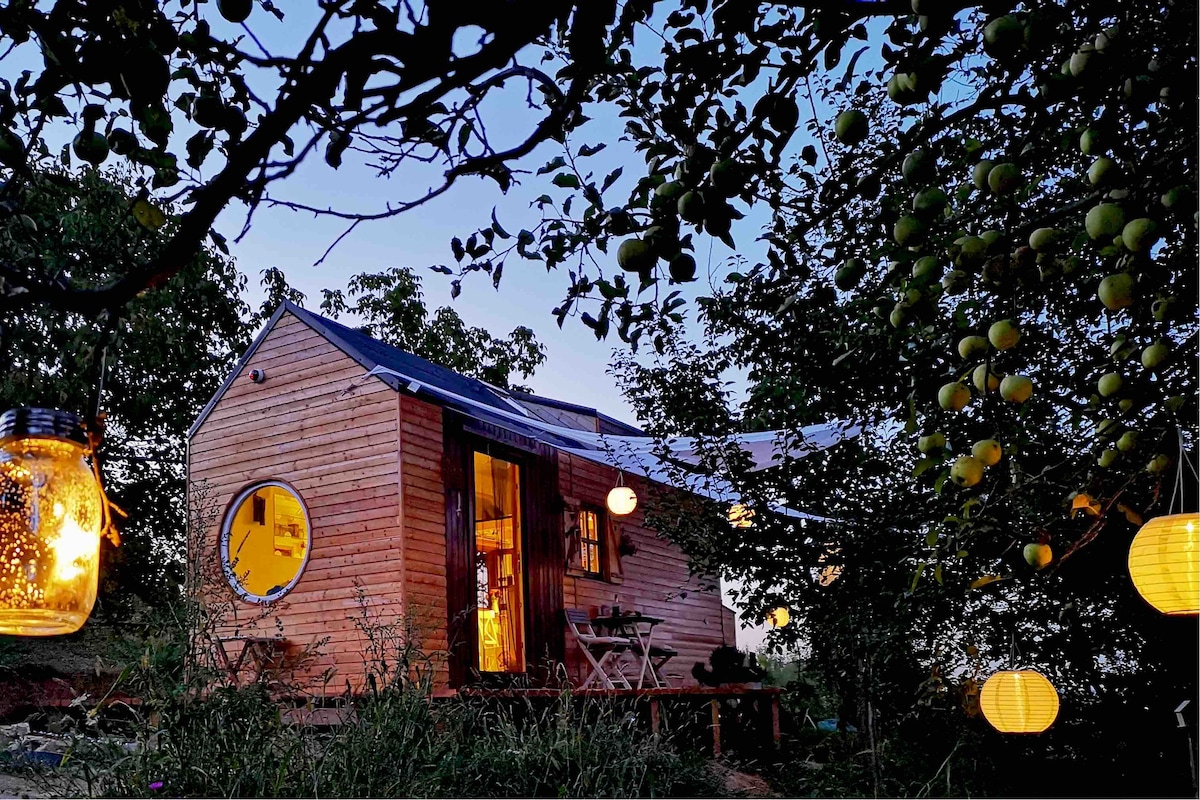 Tiny House on wheels
This is not just another bed you rest in overnight. It is a dazzling experience! Superhost Gabriella will amaze you with her cozy tiny house.
Entire house hosted by Robin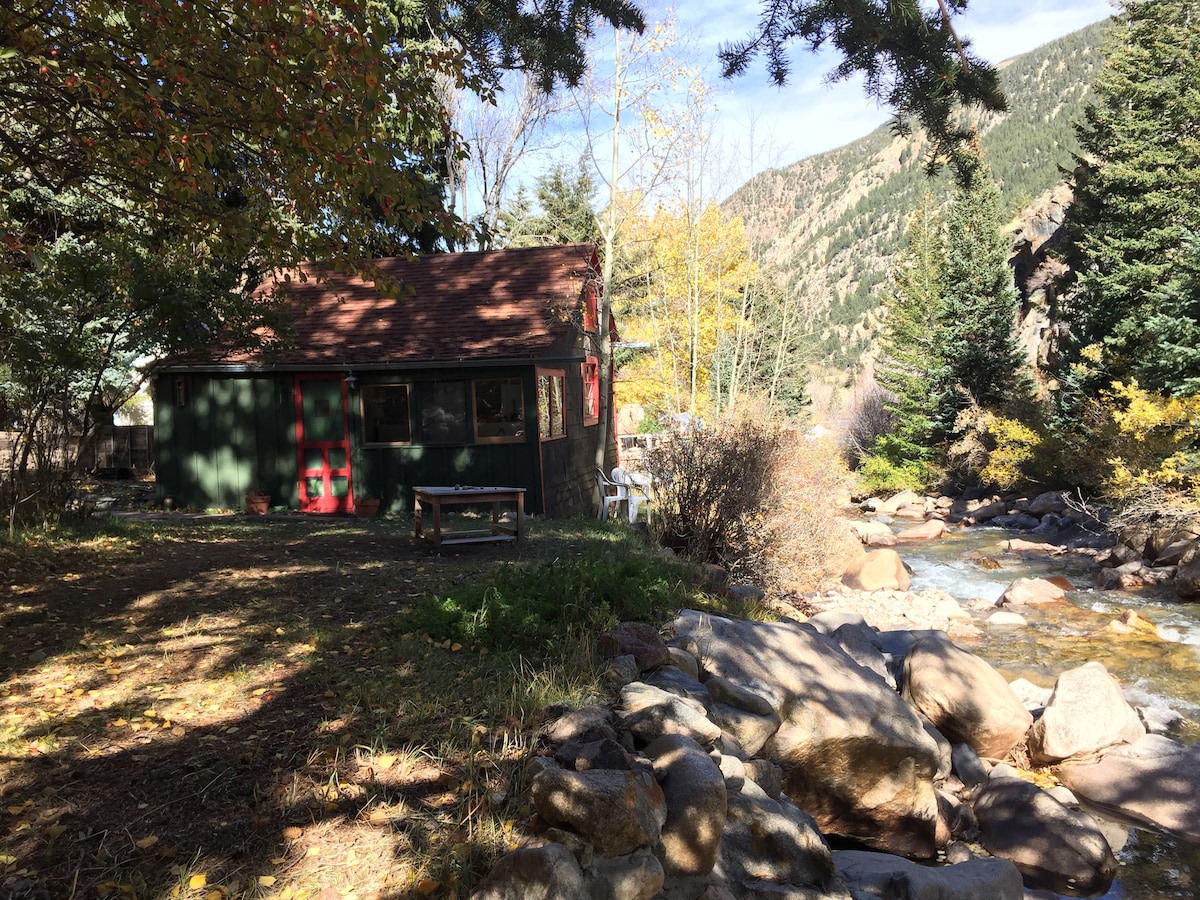 The Cricket- An amazing Tiny House!
The Cricket is a rustic historic cabin in a small neighborhood on Spring Street along side the rushing Clear Creek and nestled among an Aspen grove.
Tiny house hosted by Caroline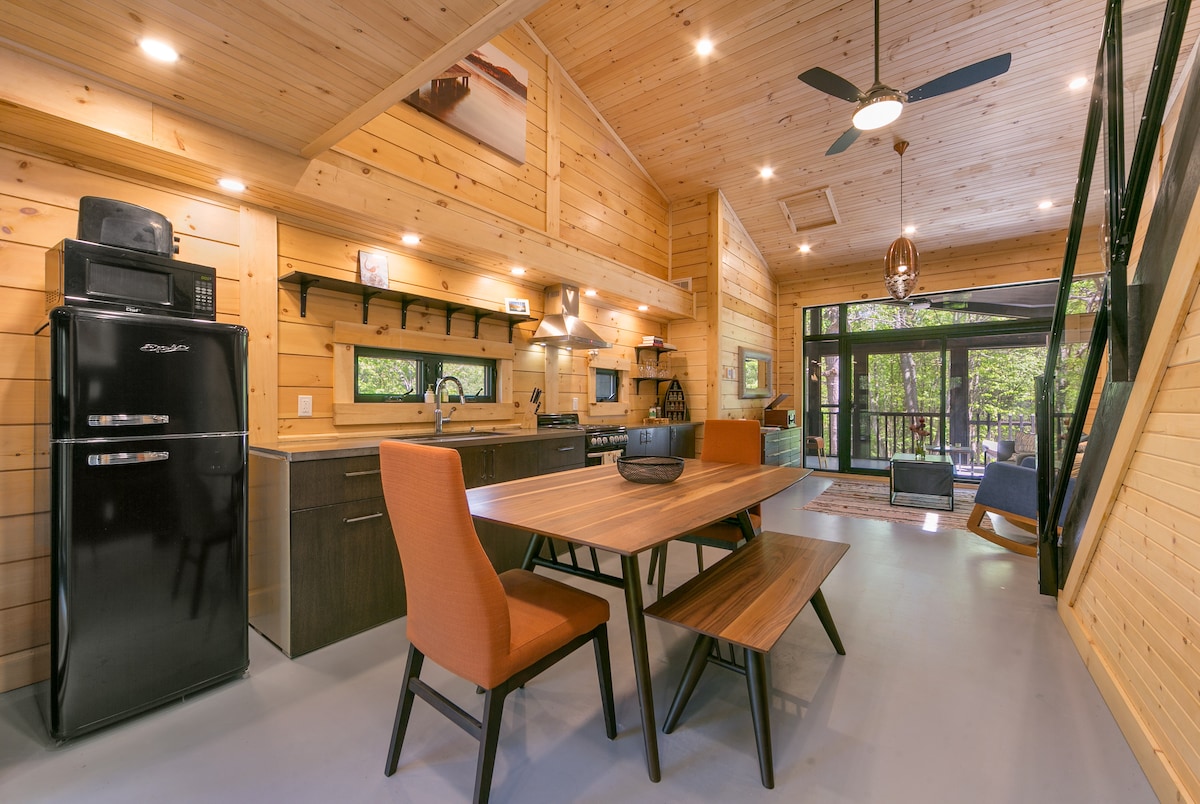 Muskoka's Luxury Tiny House
Serenely situated between Gravenhurst and Bracebridge, Tiny Haus has been custom built by an award winning architect to capture the beauty of the natural surroundings.
We're incredibly impressed with this company's first venture and can't wait to see what else they do! For more pictures and details on the North Sister, go to http://woodirontinyhomes.com/. You can also follow them on social media at:
Facebook: https://www.fb.me/woodirontinyhomes
Instagram: https://www.instagram.com/woodirontinyhomes/