When I go on a vacation, I usually am thinking about embarking on an exciting adventure of exploration and discovery—but then I check in at my luxury hotel, and I am overcome by a desire to just be lazy and lounge about in my sumptuous surroundings.
If that describes the tug-of-war that happens in your mind during a vacation, you can relate to my quandary. Now however I have found the perfect solution … Catamaran Apartments by Salt & Water Architecture and Yacht Design.

These floating yachts feature a lovely contemporary design which makes them look a lot more like modern tiny houses than boats. But they are fully functional vessels which guests can take wherever they want.
The Helm—2-Story Container Home close to Magnolia Market

The idea is that you can take the catamaran apartment up a waterway of your choice on your vacation, even reaching unspoiled natural destinations which would otherwise be a challenge to reach by other means. You can enjoy unparalleled privacy and solitude.

This image shows a set of catamaran apartments docked at a central "floating construction." Presumably, this is where guests check into the "hotel" before detaching their apartments and going off on their adventures.

Even parked in place, these little houseboats look like they are offering paradise on earth.

Each catamaran apartment features ample windows, maximizing the light and the openness inside while offering an expansive view of the surroundings.

Inside each apartment, guests can enjoy all the comforts of home. Every unit has a salon, a bathroom, a galley, a sleeping loft, and a hall that offers storage space. Anywhere from 2-4 people can comfortably sleep inside being as the salon can be converted into a double bed. The deck outdoors provides seating as well as access to the water.
in an infinite green oasis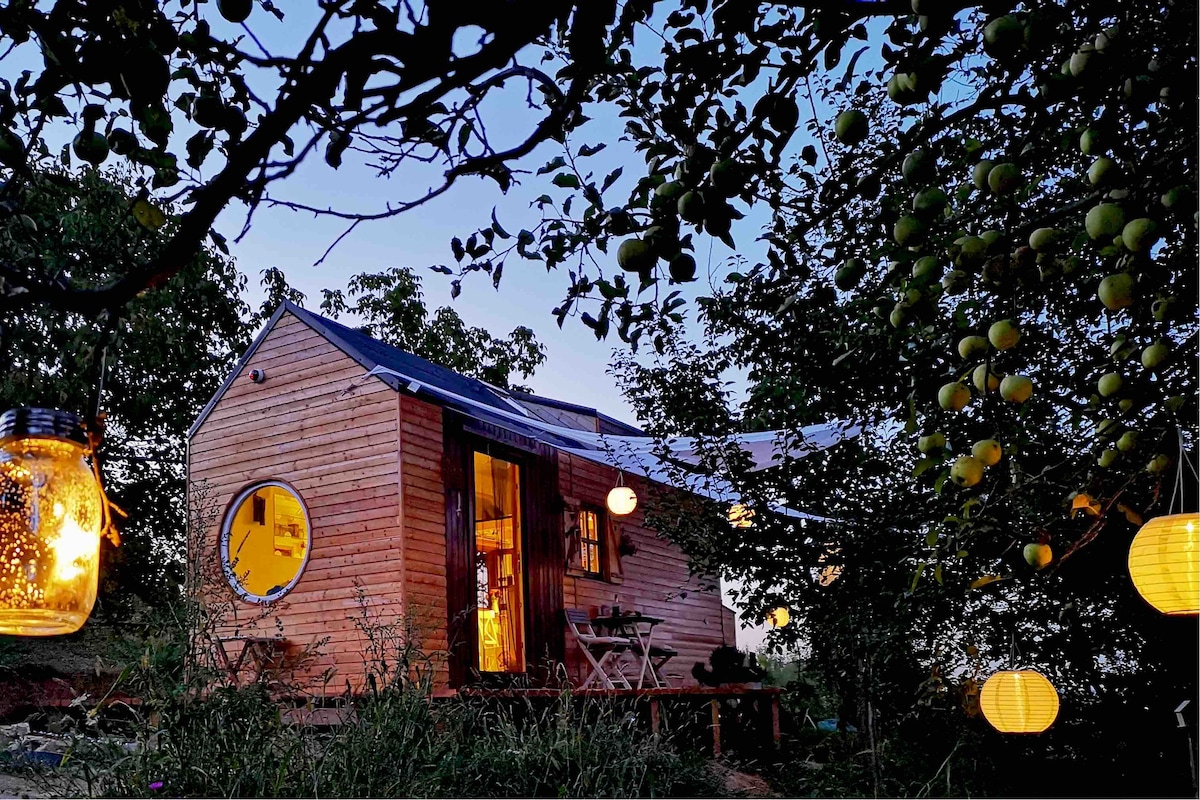 Tiny House on wheels
This is not just another bed you rest in overnight. It is a dazzling experience! Superhost Gabriella will amaze you with her cozy tiny house.
Entire house hosted by Robin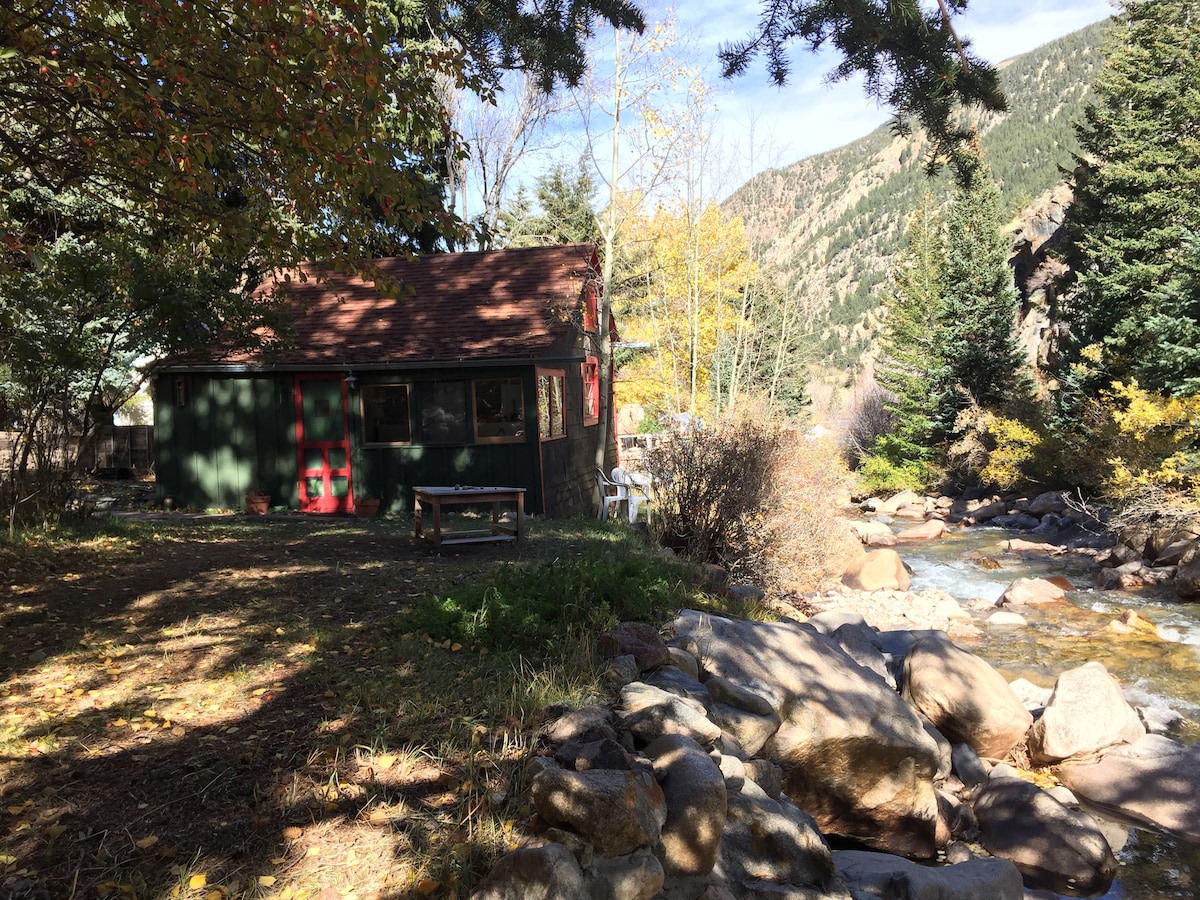 The Cricket- An amazing Tiny House!
The Cricket is a rustic historic cabin in a small neighborhood on Spring Street along side the rushing Clear Creek and nestled among an Aspen grove.
Tiny house hosted by Caroline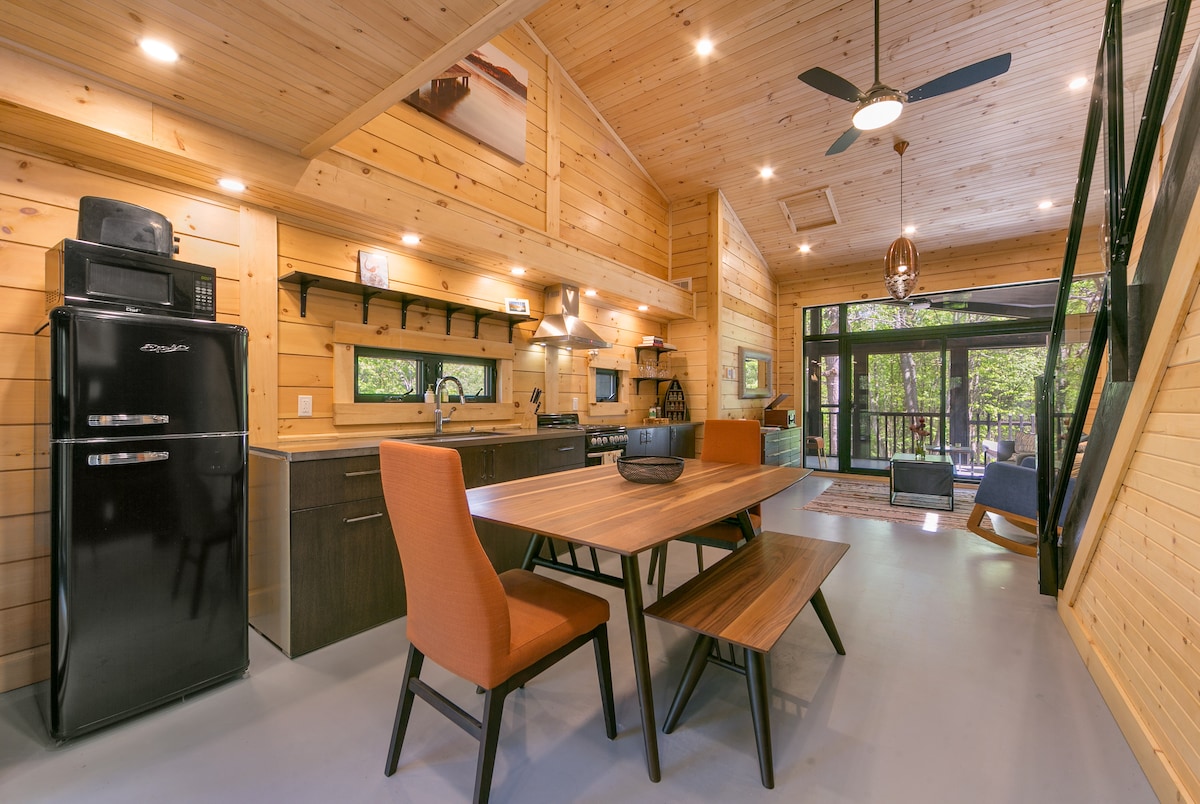 Muskoka's Luxury Tiny House
Serenely situated between Gravenhurst and Bracebridge, Tiny Haus has been custom built by an award winning architect to capture the beauty of the natural surroundings.
This genius hotel design received the Millennium Yacht Design Award – MYDA 2015—and it was well-earned. Traveling in one of these tiny accommodations, no guest ever has to make a decision between exploring and staying in the room. While renting a catamaran apartment, it is possible to do both. Do you want to know more? Visit Salt and Water Architecture and Yacht Design.