Right now I am blown away by the designs of an architectural firm called Blue Forest, which builds treehouses to serve as clubhouses, playhouses, retreats, and occasionally fully functional tiny homes. Today I want to share the Willow Nook Treehouse with you which is located in Essex.
The house was built as a garden hideaway, and is screened off in part by the foliage to provide for a sense of seclusion.
Designed for family gatherings, the Willow Nook provides plenty of space both inside and outside. The interior features an entertainment center as well as a log burner. To me it looks like a cozy den. A ladder leads upstairs.
The Helm—2-Story Container Home close to Magnolia Market
The hot tub is made from cedar and is shaded by bushes and shrubs.
There are tables and chairs on the upstairs deck. Also, notice this basket pulley system. I assume that this can be raised or lowered to the ground. I have noticed Blue Forest has used it in some other houses as well.
The Willow Nook is definitely one of the coolest backyard retreats I've ever seen!
in an infinite green oasis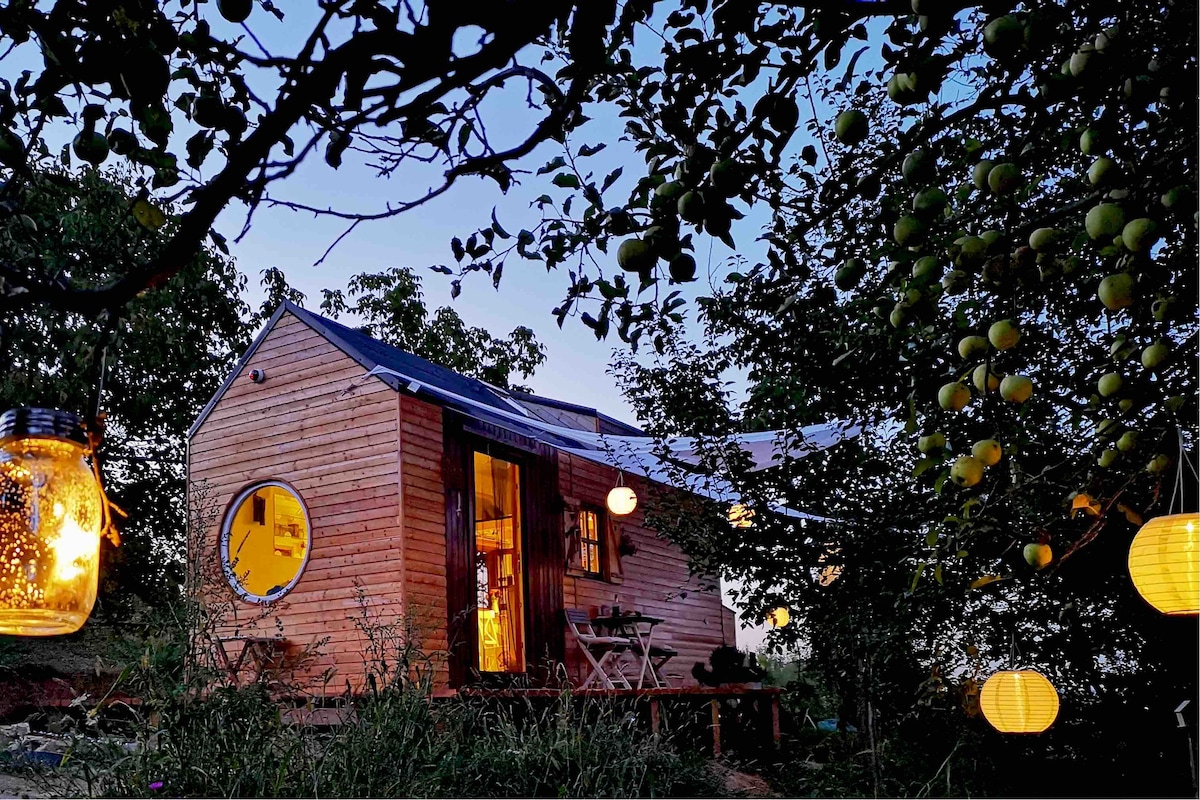 Tiny House on wheels
This is not just another bed you rest in overnight. It is a dazzling experience! Superhost Gabriella will amaze you with her cozy tiny house.
Entire house hosted by Robin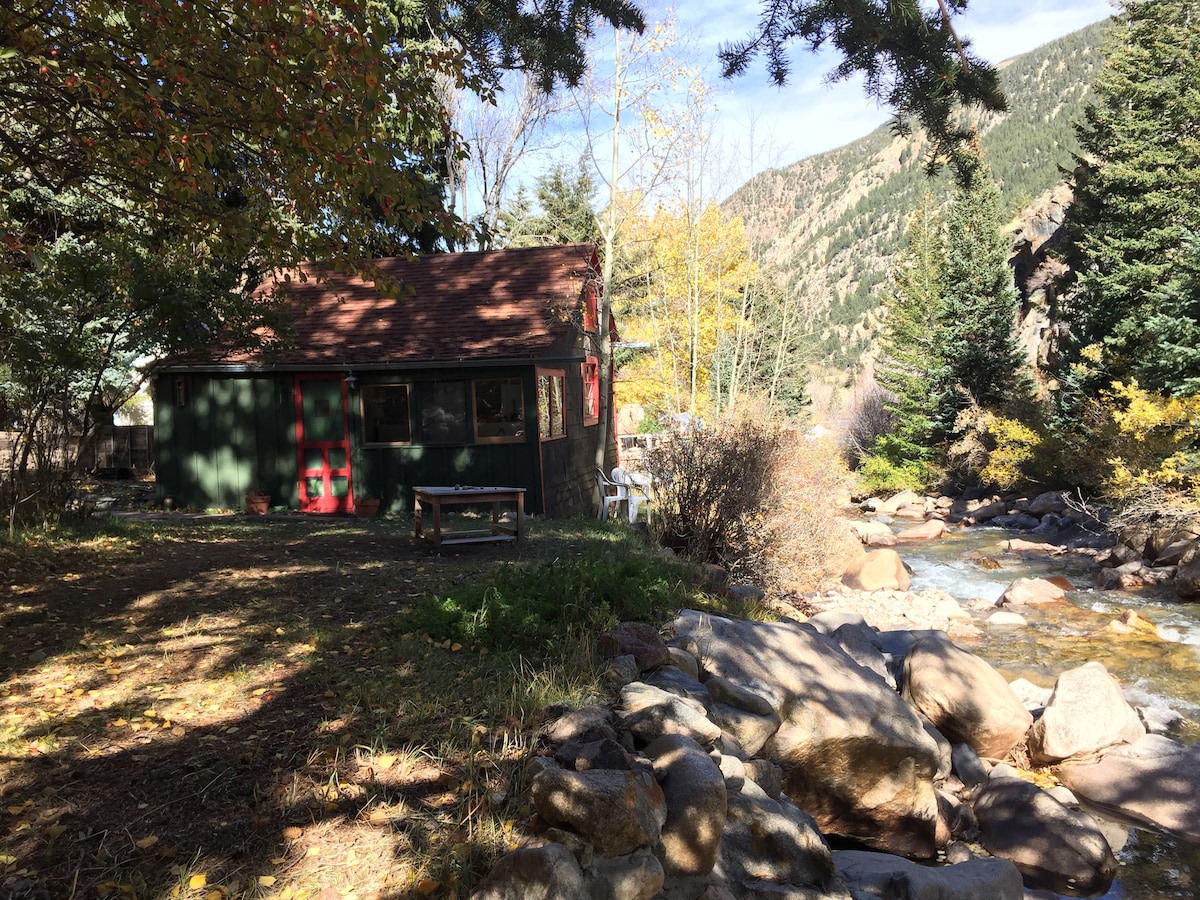 The Cricket- An amazing Tiny House!
The Cricket is a rustic historic cabin in a small neighborhood on Spring Street along side the rushing Clear Creek and nestled among an Aspen grove.
Tiny house hosted by Caroline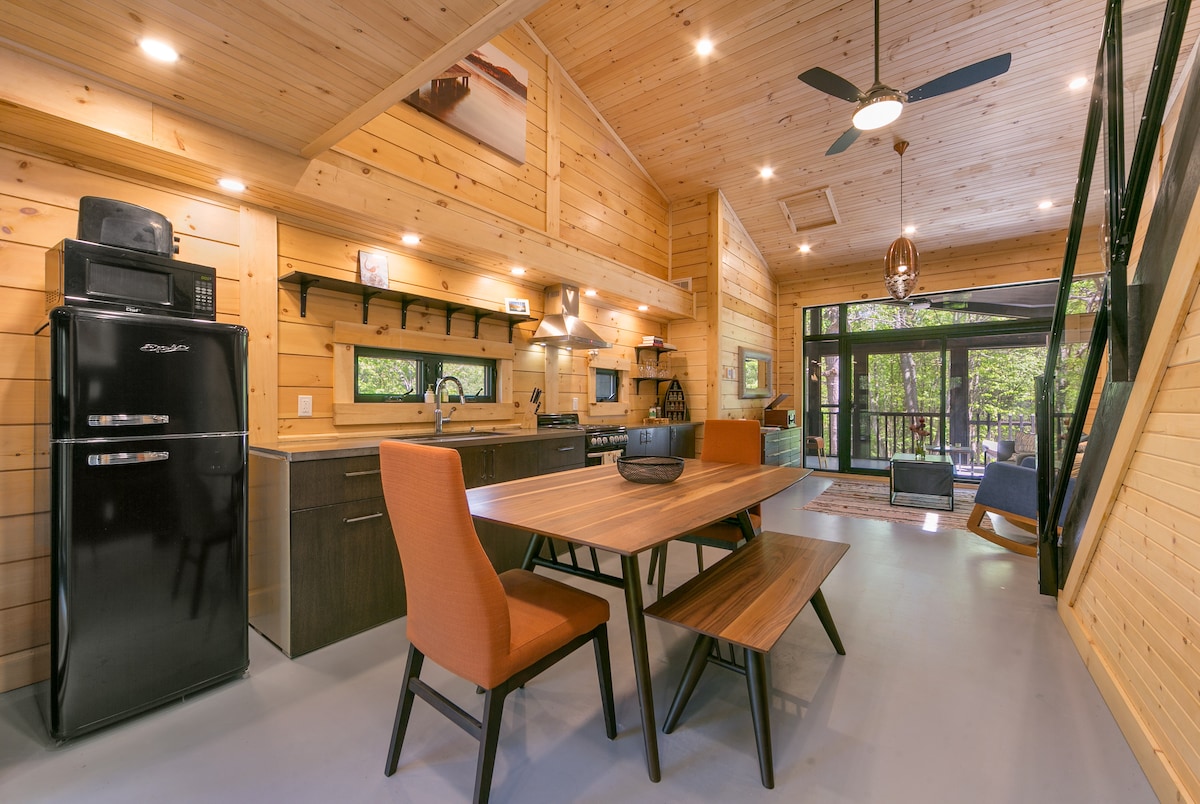 Muskoka's Luxury Tiny House
Serenely situated between Gravenhurst and Bracebridge, Tiny Haus has been custom built by an award winning architect to capture the beauty of the natural surroundings.
Read more about the Willow Nook at Blue Forest's website, where you can also check out the rest of the company's portfolio.