Michelle and Blake have dreams of living abroad in the future but before they can start traveling the globe, they need to save up for their adventure. In order to make this happen, they decided to design a custom tiny house that they and their dogs can comfortably live in while adding to their piggy bank. They got in touch with Tiny House Nation to help them design a tiny house that could entertain guests for their poker nights and that had enough room for their two dogs. We love the results and think you will too!
The couple wanted separate eating spaces for the dogs, two lofts, and a place to host their poker games and somehow it was all fit into this tiny house! The floorplan is open with a great living room in the center of the home featuring a wooden entertainment system and a couch that slides out of the way to make room for a folding poker table and seats. The second loft
is above the bathroom and is being used as a seating area.
The Helm—2-Story Container Home close to Magnolia Market
The kitchen is spacious with tons of countertop space that doubles as dining space and a full-sized stove and oven. Built-in cabinets surround the refrigerator and you also have a large sink and wine storage.
Mason jar storage lines the end of the kitchen wall and makes a pretty display for spices.
Upstairs in the main loft, the mattress was sunken into the platform to give the couple more head clearance. Large windows let natural light and fresh air breeze through and you also have built in storage over the head of the bed.
in an infinite green oasis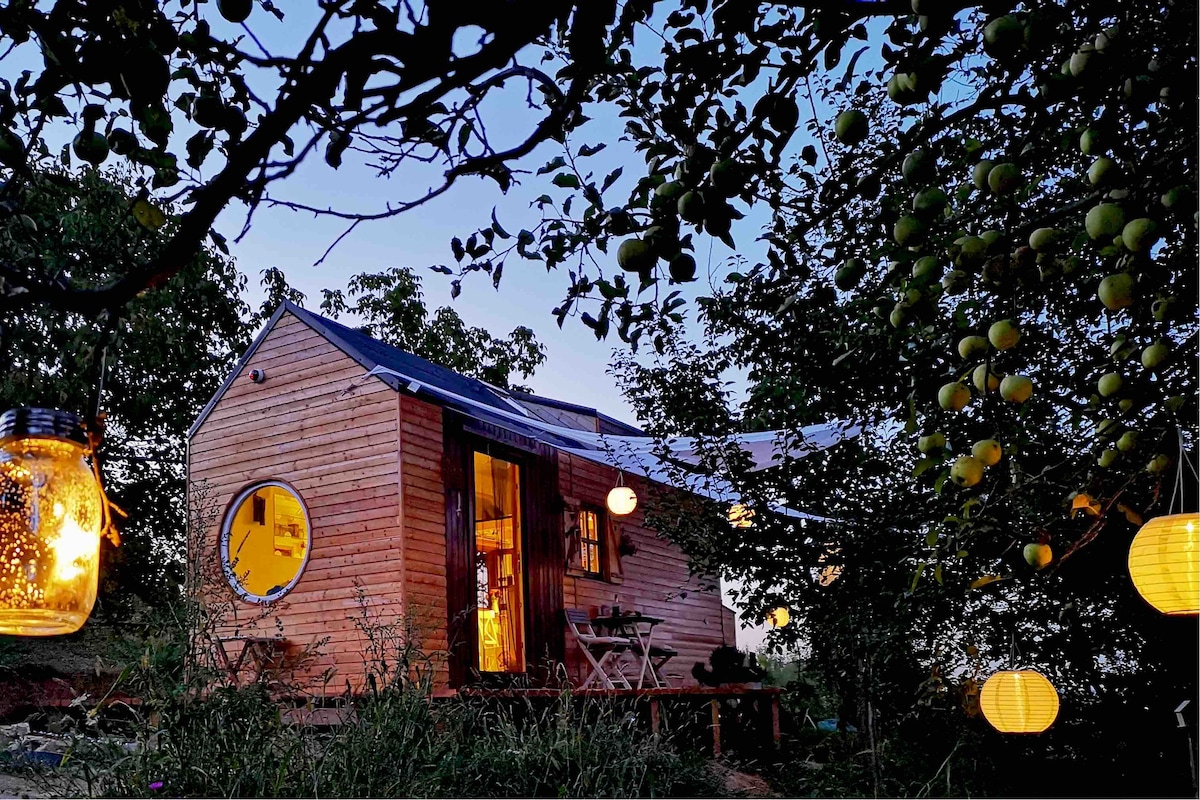 Tiny House on wheels
This is not just another bed you rest in overnight. It is a dazzling experience! Superhost Gabriella will amaze you with her cozy tiny house.
Entire house hosted by Robin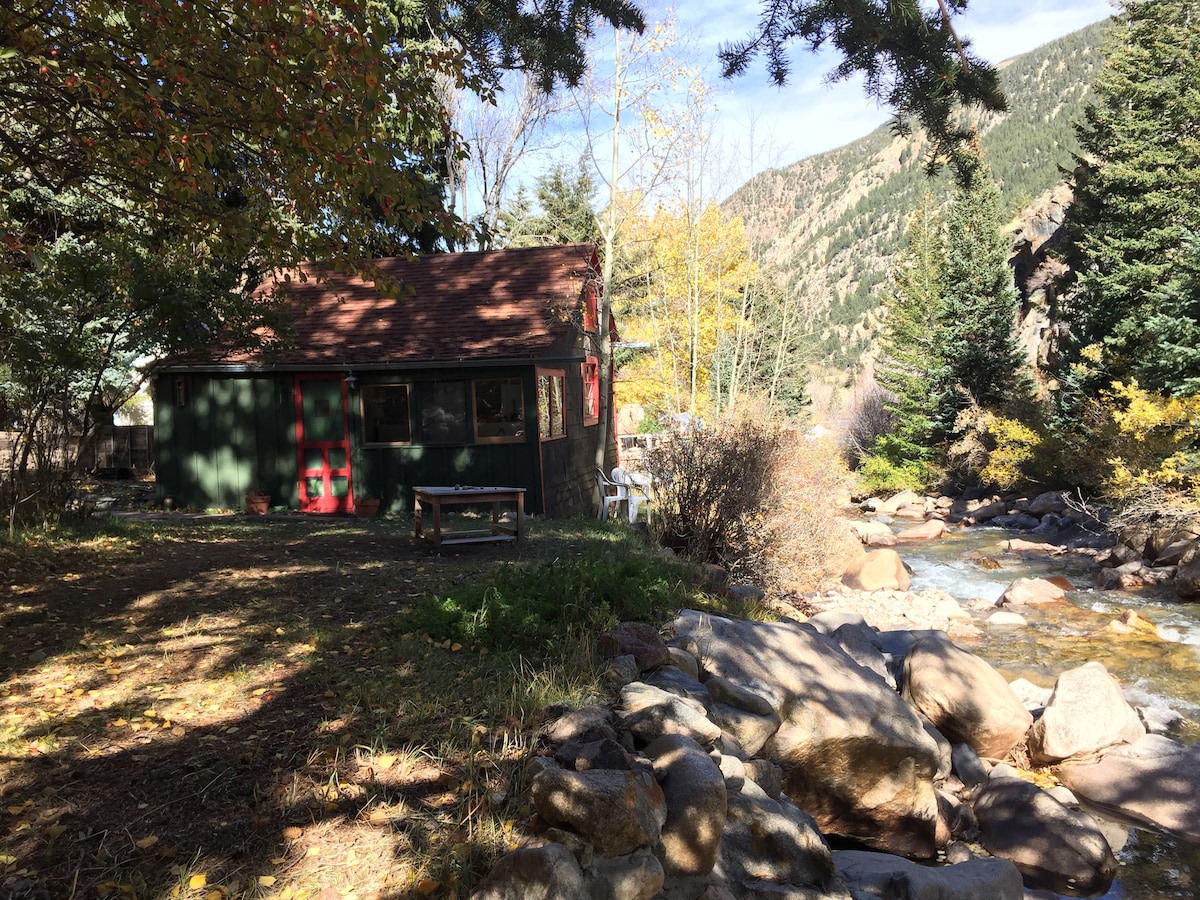 The Cricket- An amazing Tiny House!
The Cricket is a rustic historic cabin in a small neighborhood on Spring Street along side the rushing Clear Creek and nestled among an Aspen grove.
Tiny house hosted by Caroline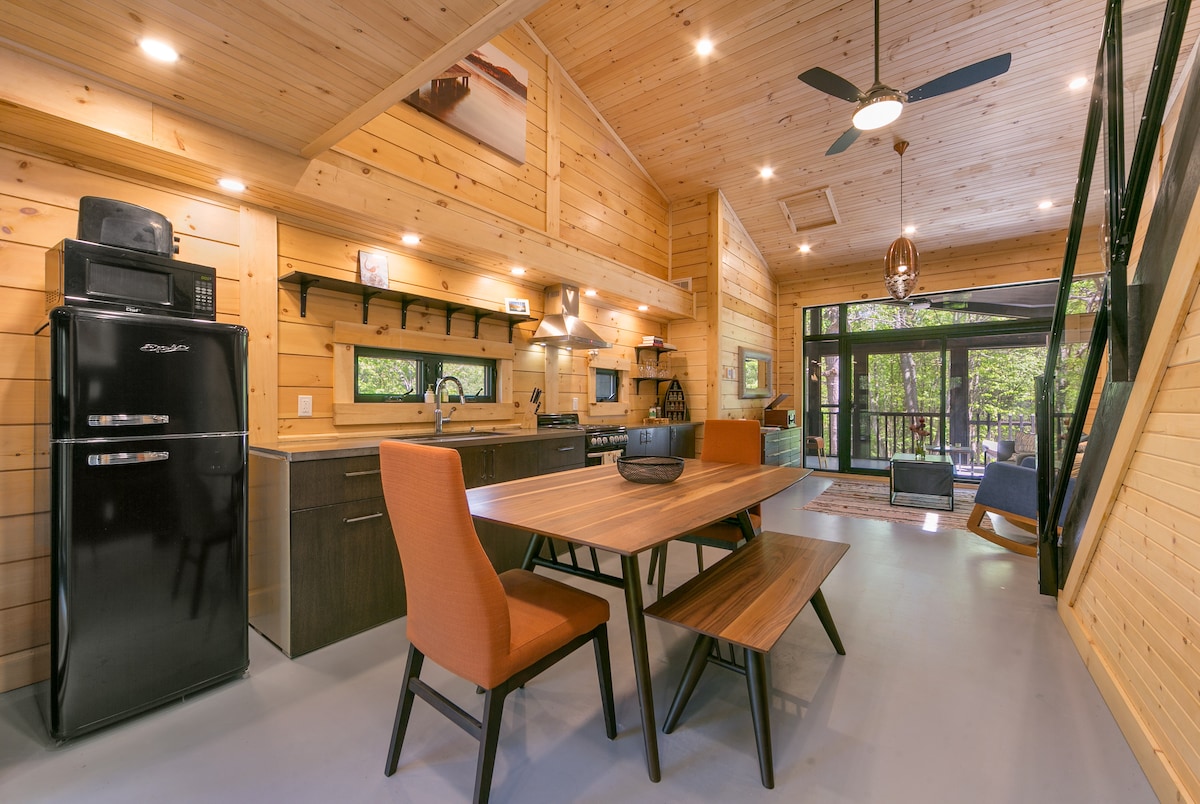 Muskoka's Luxury Tiny House
Serenely situated between Gravenhurst and Bracebridge, Tiny Haus has been custom built by an award winning architect to capture the beauty of the natural surroundings.
We think this couple will live comfortably in their tiny home until it's time to take the big leap and travel the world! If you want to see the full episode on Tiny House Nation, go to http://www.fyi.tv/shows/tiny-house-nation/season-3/episode-17.