Japan has very progressive zoning regulations to help control their astronomical growth so building houses has become, interesting to say the least. For instance, it's not uncommon for houses to be built on incredibly narrow and awkwardly shaped lots like this next house we're going to share with you. The talented team at Mount Fuji Architects designed a stellar tiny house to fit on a piece of land less than seven feet wide!
Video House Tour:
The Helm—2-Story Container Home close to Magnolia Market
At first glance, you may think that there's no way a house can fit in a tiny alley, but these pictures prove differently! As you come through the front door, you walk down a narrow hallway that's lined with squares of built-in shelving that display art and give a place for storage as well. A small office area is down the hall with a ladder leading to another office
upstairs and next to a massive floor-to-ceiling window looking out into the courtyard.
After you walk through the courtyard, you enter a second building with the home's living spaces including the bedroom and bathroom. The bottom floor has the master quarters with a cozy bedroom and a larger bathroom complete with a soaking tub and separate shower.
The living room and kitchen are upstairs and feature another wall-sized window that makes the space feel large and open. One wall is lined with bookshelves and long wood boards line the ceiling to create the illusion of space.
in an infinite green oasis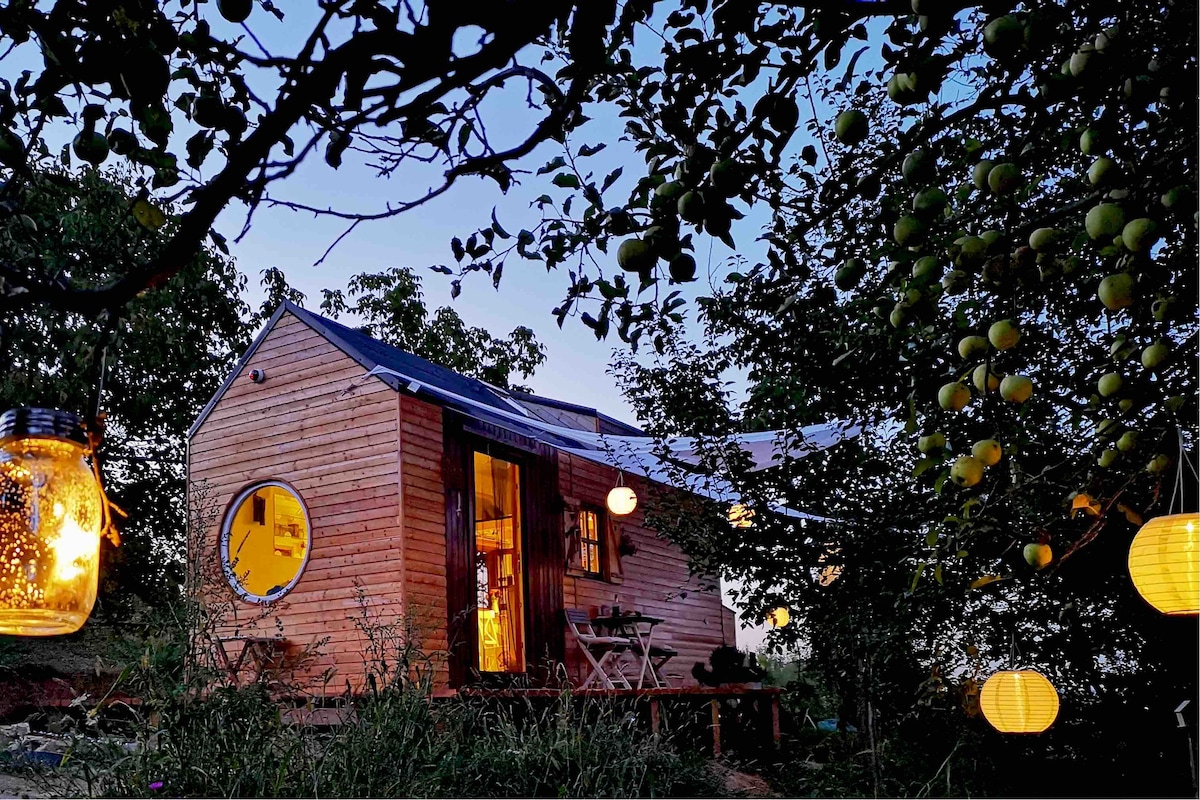 Tiny House on wheels
This is not just another bed you rest in overnight. It is a dazzling experience! Superhost Gabriella will amaze you with her cozy tiny house.
Entire house hosted by Robin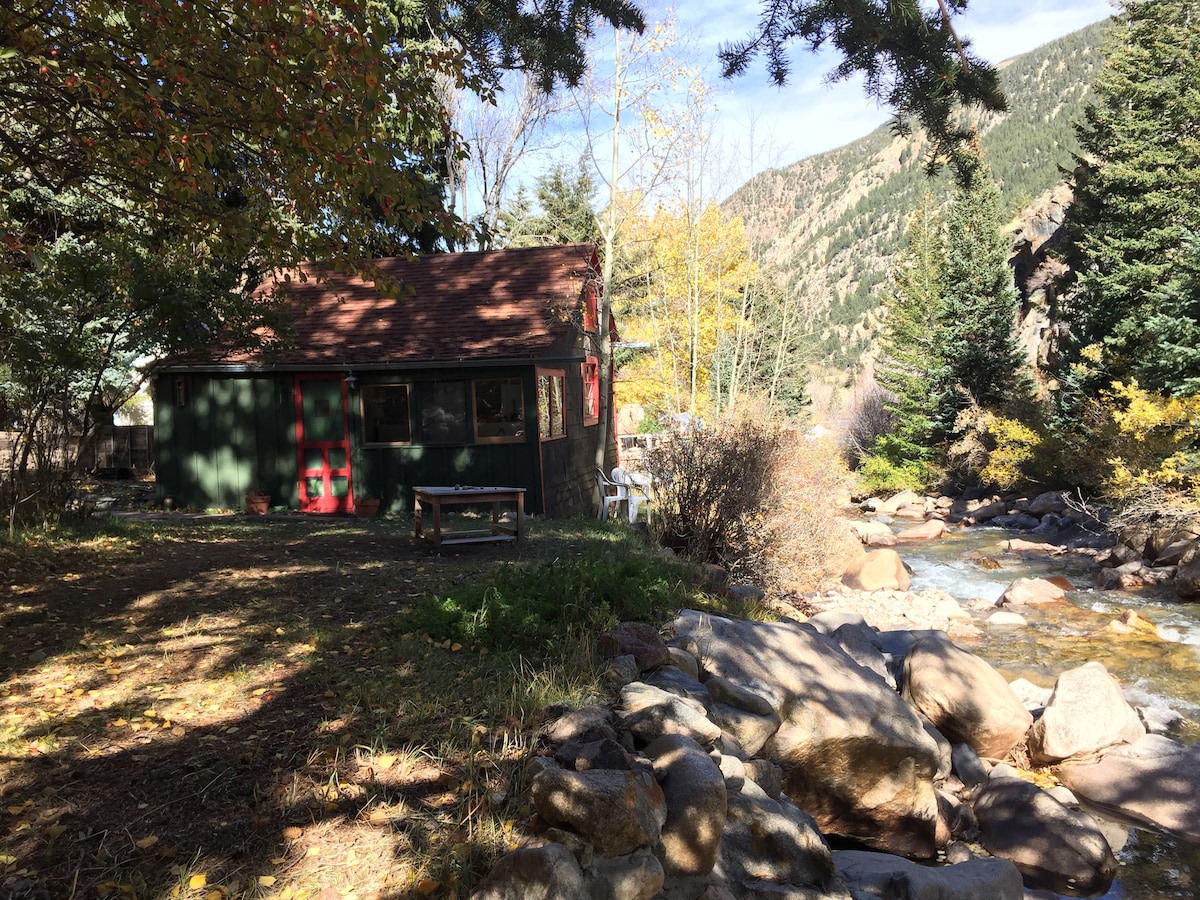 The Cricket- An amazing Tiny House!
The Cricket is a rustic historic cabin in a small neighborhood on Spring Street along side the rushing Clear Creek and nestled among an Aspen grove.
Tiny house hosted by Caroline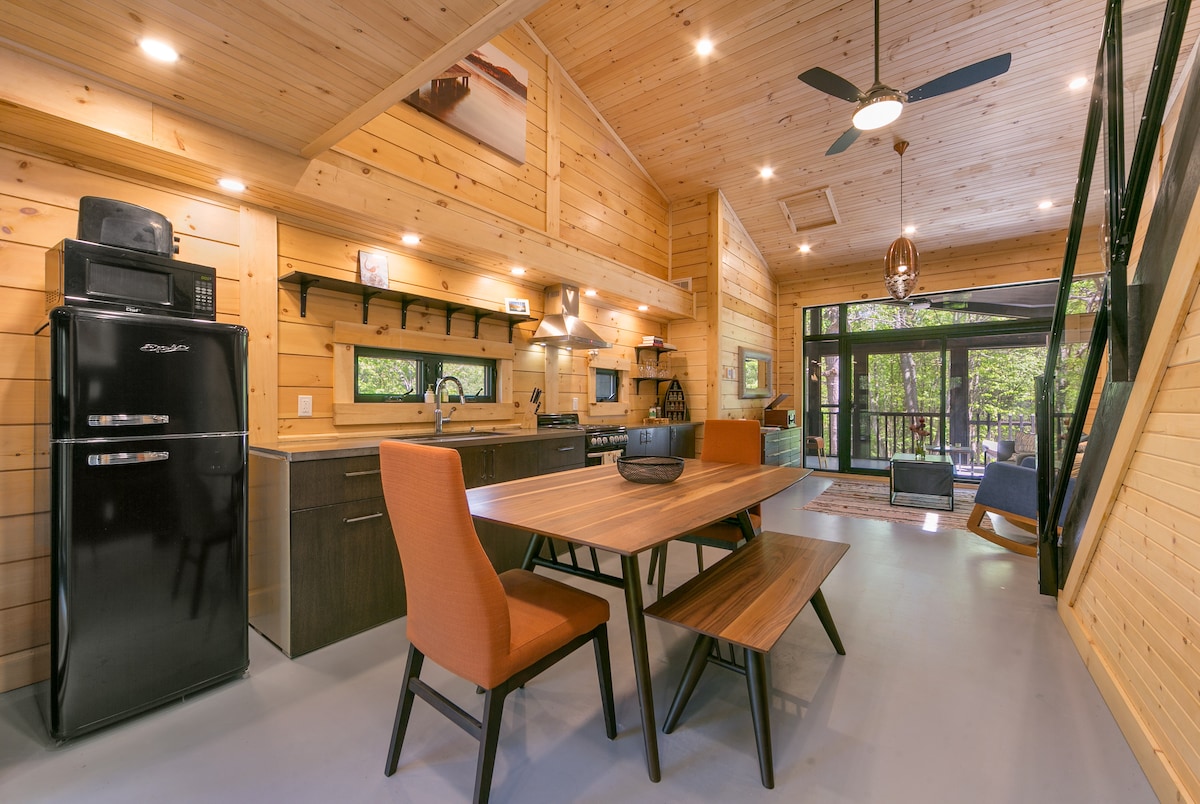 Muskoka's Luxury Tiny House
Serenely situated between Gravenhurst and Bracebridge, Tiny Haus has been custom built by an award winning architect to capture the beauty of the natural surroundings.
If you still can't imagine how this house functions, check out the video tour at https://youtu.be/4fEeh-8OFT8.