A couple with dreams of living on Cape Cod knew that they'd never be able to afford the high-end location through the typical means. However, not willing to give up on their dream, the enlisted the help of Tiny House Nation and Capstone General Contracting to design the perfect tiny house. The Tiny Lighthouse is 200 square feet with a nautical theme and working lighthouse!
The couple put forth $35,000 and had many materials donated from a variety of sponsors. The lighthouse was set on the side of the home and actually works!
Inside, the home has many nautical elements with a coastal color scheme and driftwood toned hardwood floors throughout the home. The kitchen is along one end of the home with white cabinets and appliances and combo washer/dryer machine tucked on the end. Open shelving is above and is made to look as though it's hanging from ropes.
The Helm—2-Story Container Home close to Magnolia Market
The main living area features a comfy couch with light house décor and a "galley" hanging above the room. A small storage loft is over the bathroom and can be reached by a ladder.
A reading nook with a TV is on the end of the home. This can also double as a guest room by unfolding what appears to be a simple bookcase!
A large bed is tucked under the platform of the separate living room and can be rolled out when needed.
The bathroom is just off the living room and has shiplap walls with a pedestal sink and a tiled shower.
in an infinite green oasis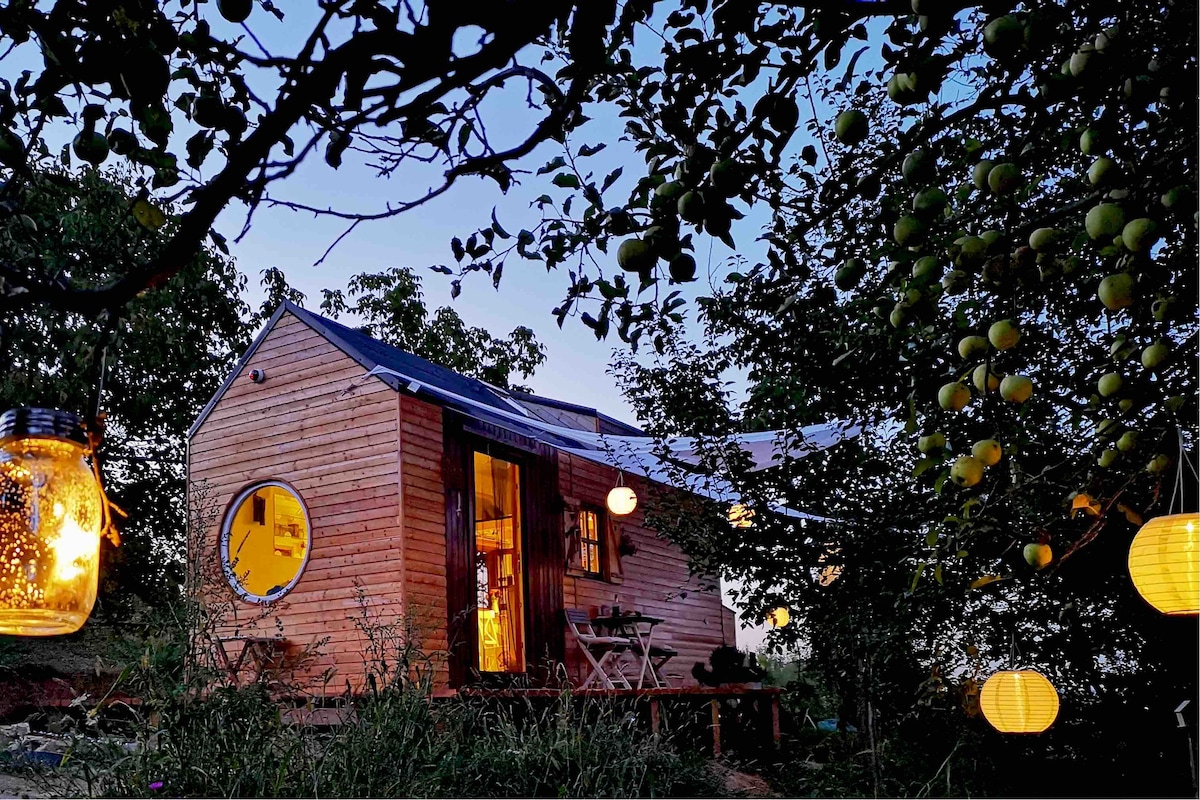 Tiny House on wheels
This is not just another bed you rest in overnight. It is a dazzling experience! Superhost Gabriella will amaze you with her cozy tiny house.
Entire house hosted by Robin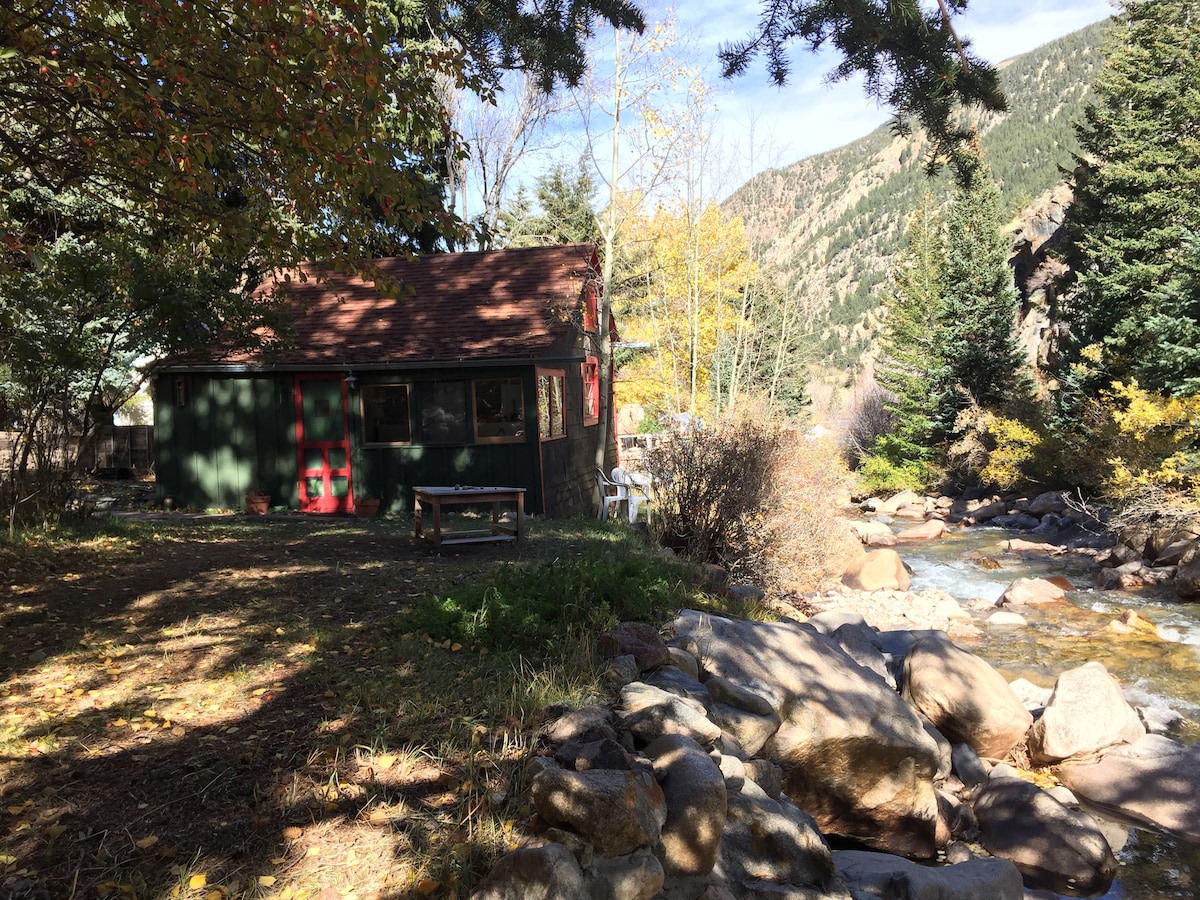 The Cricket- An amazing Tiny House!
The Cricket is a rustic historic cabin in a small neighborhood on Spring Street along side the rushing Clear Creek and nestled among an Aspen grove.
Tiny house hosted by Caroline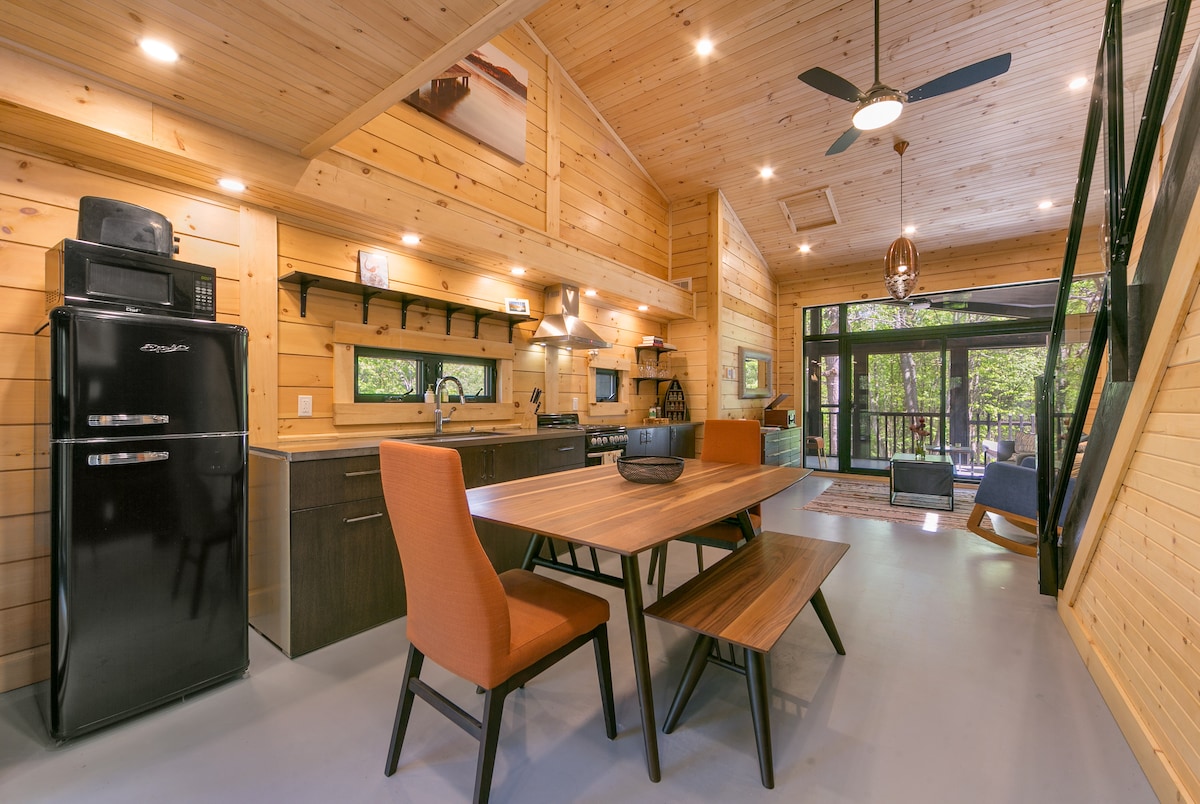 Muskoka's Luxury Tiny House
Serenely situated between Gravenhurst and Bracebridge, Tiny Haus has been custom built by an award winning architect to capture the beauty of the natural surroundings.
This tiny home has all of the charm of a regular-sized Cape Cod cottage packed into a tiny footprint. We love the way it turned out! If you want to learn more about the Tiny Lighthouse and the builders behind it, visit their website at http://www.gccapstone.com/the-tiny-lighthouse/.