Your average mobile home looks like, well … a small house that you can hitch up to a vehicle and take anywhere. The mobility is great, the size is a challenge, and the style is in most cases nonexistent. This mobile tiny house was designed by Jewel Pearson, and it is just dripping with style and sophistication! Jewel's home is currently in Charlotte, NC, but as you can see, it has wheels attached and she plans to use them.
Jewel first realized she wanted a nontraditional home while chatting with her daughter in 1992, then in kindergarten. While talking about her daughter's future great success, she joked that when her daughter made it big, she should buy her an RV. Jewel's daughter has graduated since then from Harvard Law, but Jewel decided to take care of her RV needs on her own—and thus her beautiful tiny house was born!
What I love about this small space is its interior design. Check out the strong primary colors: white, black, and red. They work beautifully together and help to create a sense of openness and reduce any feeling of clutter.
The space itself also features an open, airy design. There are plenty of windows all around as well, which let in the light and again help to alleviate any cramped feelings.
While the exterior of the house features a lot of wood, the red from the interior is repeated in the trim around the windows.
The Helm—2-Story Container Home close to Magnolia Market
Jewel has some really lovely décor accenting the house as well. And just check out those awesome floating stairs.
I'm loving how she repeats the same design elements and colors in the bedroom:
And the bathroom and kitchen:
Here are a few more beautiful shots of the home. Look how gorgeous the trees look through the windows. There is so much light in this home, and you really get the sense of being close to nature.
Jewel is looking right at home in her beautiful little house. "I didn't need an adjustment period," she says. And it's easy to see why!
in an infinite green oasis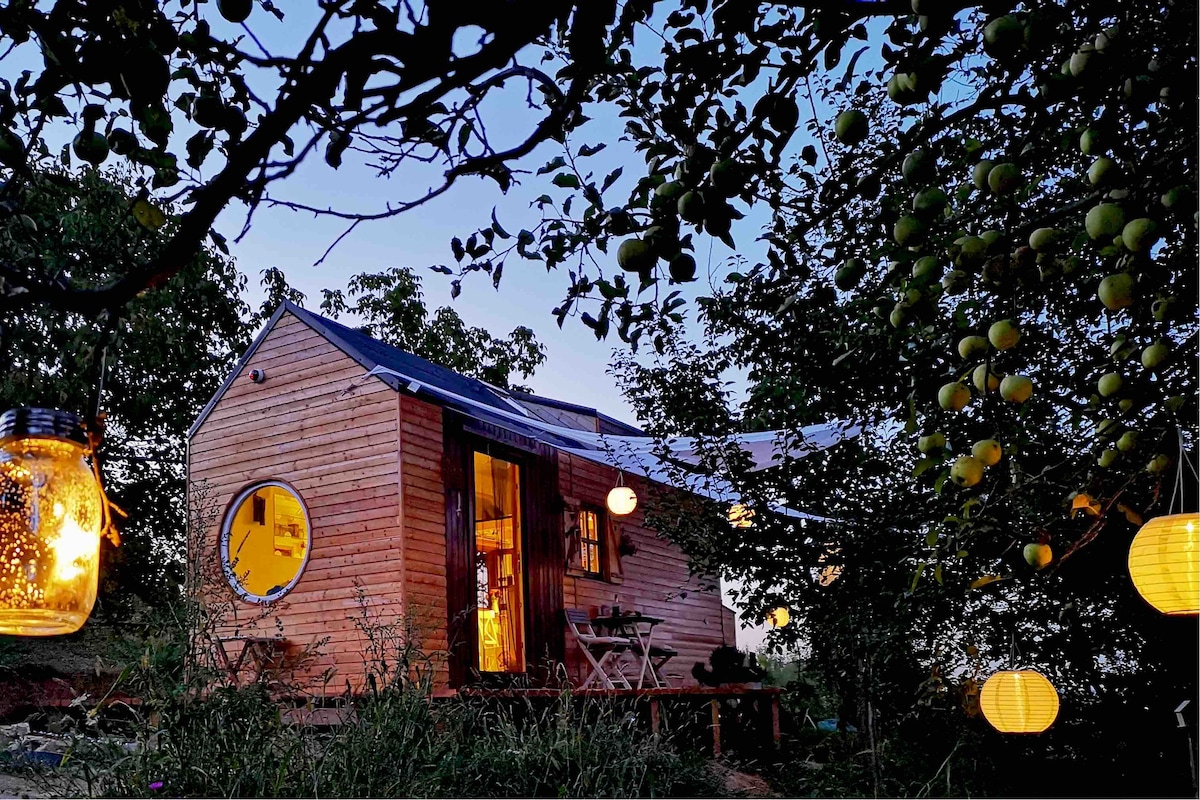 Tiny House on wheels
This is not just another bed you rest in overnight. It is a dazzling experience! Superhost Gabriella will amaze you with her cozy tiny house.
Entire house hosted by Robin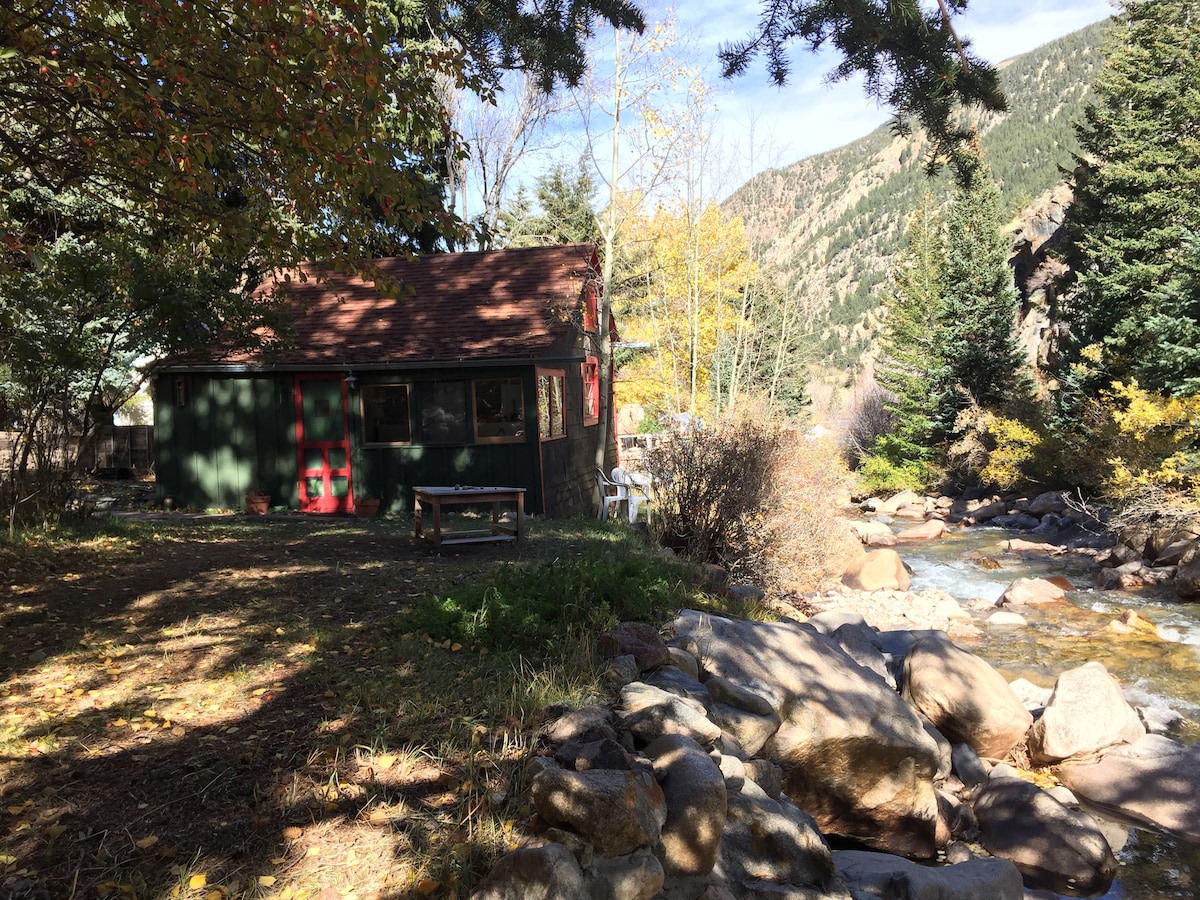 The Cricket- An amazing Tiny House!
The Cricket is a rustic historic cabin in a small neighborhood on Spring Street along side the rushing Clear Creek and nestled among an Aspen grove.
Tiny house hosted by Caroline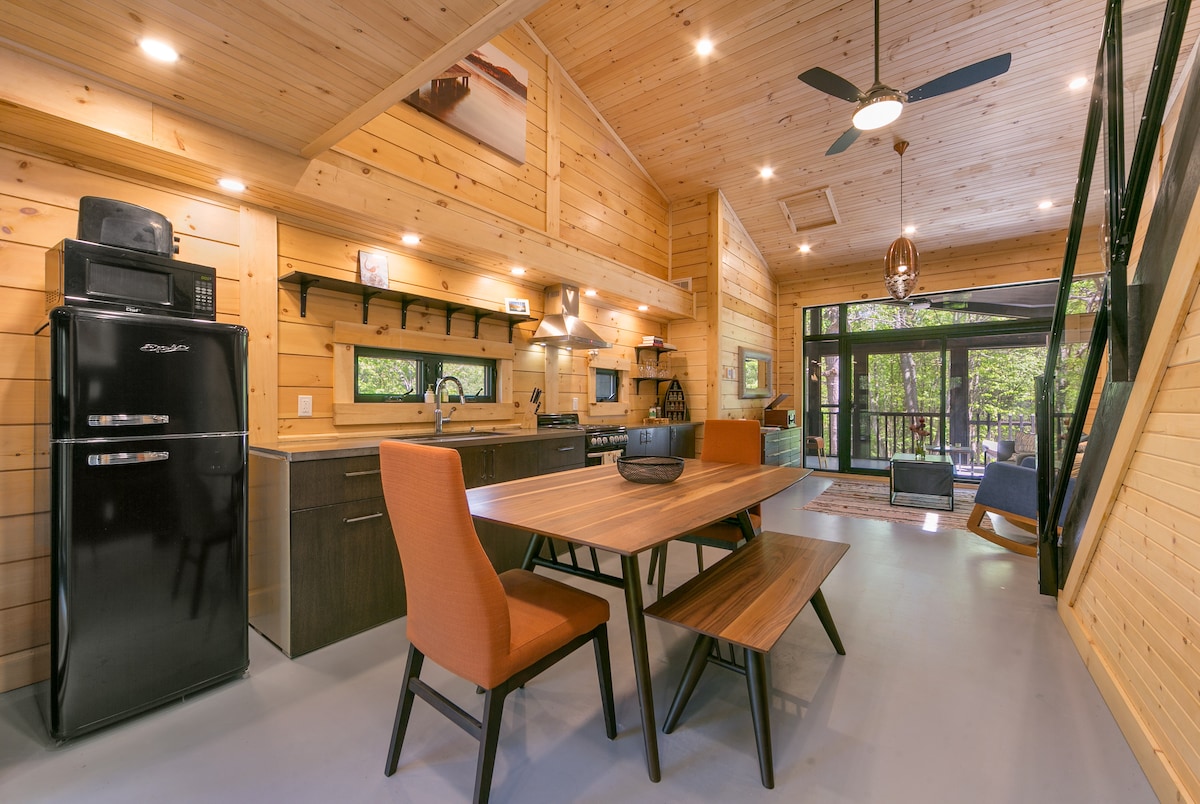 Muskoka's Luxury Tiny House
Serenely situated between Gravenhurst and Bracebridge, Tiny Haus has been custom built by an award winning architect to capture the beauty of the natural surroundings.
The total effect achieved with the big windows, the elegant color scheme, and the décor is simply stunning. And like its creator, this house really is a jewel!
The Ms. Gypsy Soul Tiny House – More photos and information about her creation available on her website here: http://msgypsysoul.com/