The Haleakala from Tiny Pacific Houses is a 24 foot home that's filled with little extras. Not only does this model have a super-sized master bedroom loft with plenty of room for a queen sized bed, dresser, and built-in closet, it's got a snack bar in the kitchen!
The build plan includes an open living space downstairs with a kitchen large enough to accommodate an apartment sized refrigerator and stove. It's also got room for a washer/dryer combo and the full bathroom is residential sized and features a full sized sink and a 36 inch shower, along with a storage area for linens!
The ceiling height across from the loft is over 10 feet high, and you have plenty of space with 187 square feet downstairs and over 120 square feet in the loft. The base price for the Haleakala begins around $45,000 and you can choose a 24 or 25 foot home.
From the outside, you wouldn't think this one has so much space inside.
You have to love those ceilings, and the snack bar is just too much!
The Helm—2-Story Container Home close to Magnolia Market
Seriously, look at all the space in the master bedroom loft. Most full sized homes don't have master bedrooms this big.
Here's another great shot of the kitchen. Notice the extra room at the end and all those cabinets.
In case you needed another look at the snack bar. I love how the white and natural wood look together, too. It gives it such a clean look.
And the full sized bathroom.
The bathroom is honestly as big as you can get in a tiny house.
in an infinite green oasis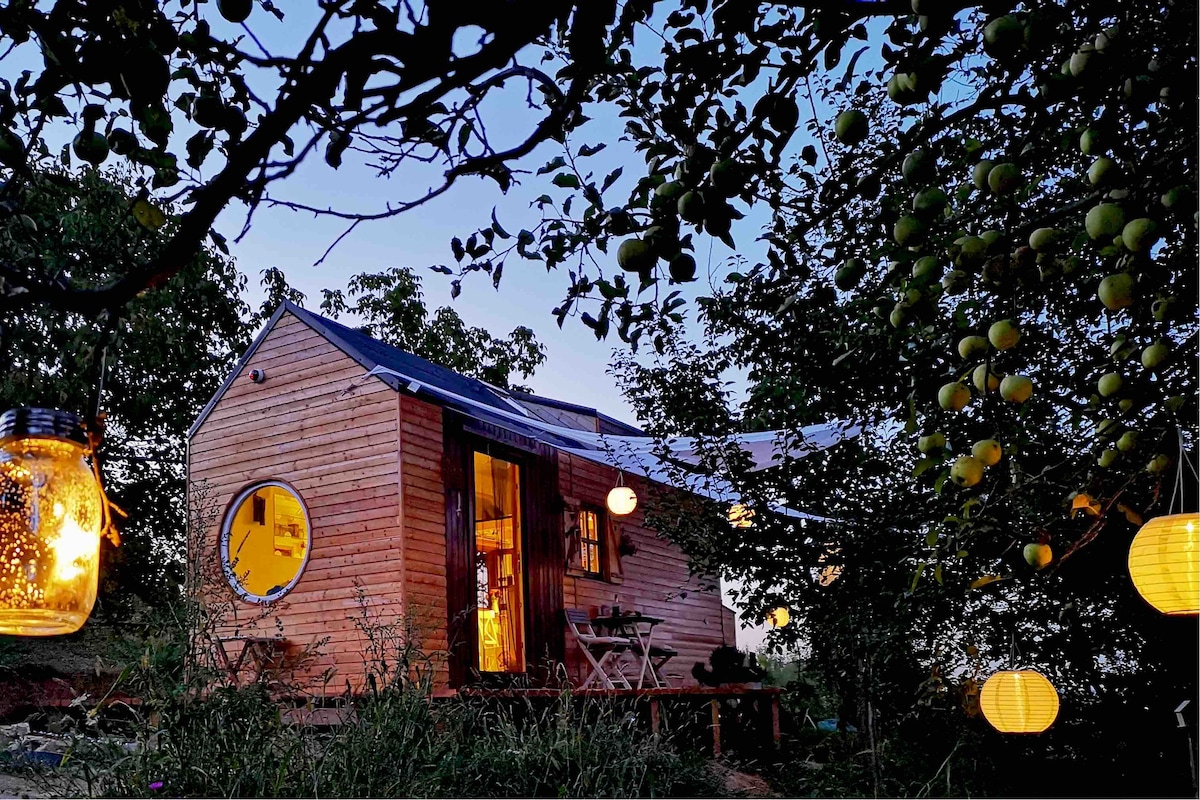 Tiny House on wheels
This is not just another bed you rest in overnight. It is a dazzling experience! Superhost Gabriella will amaze you with her cozy tiny house.
Entire house hosted by Robin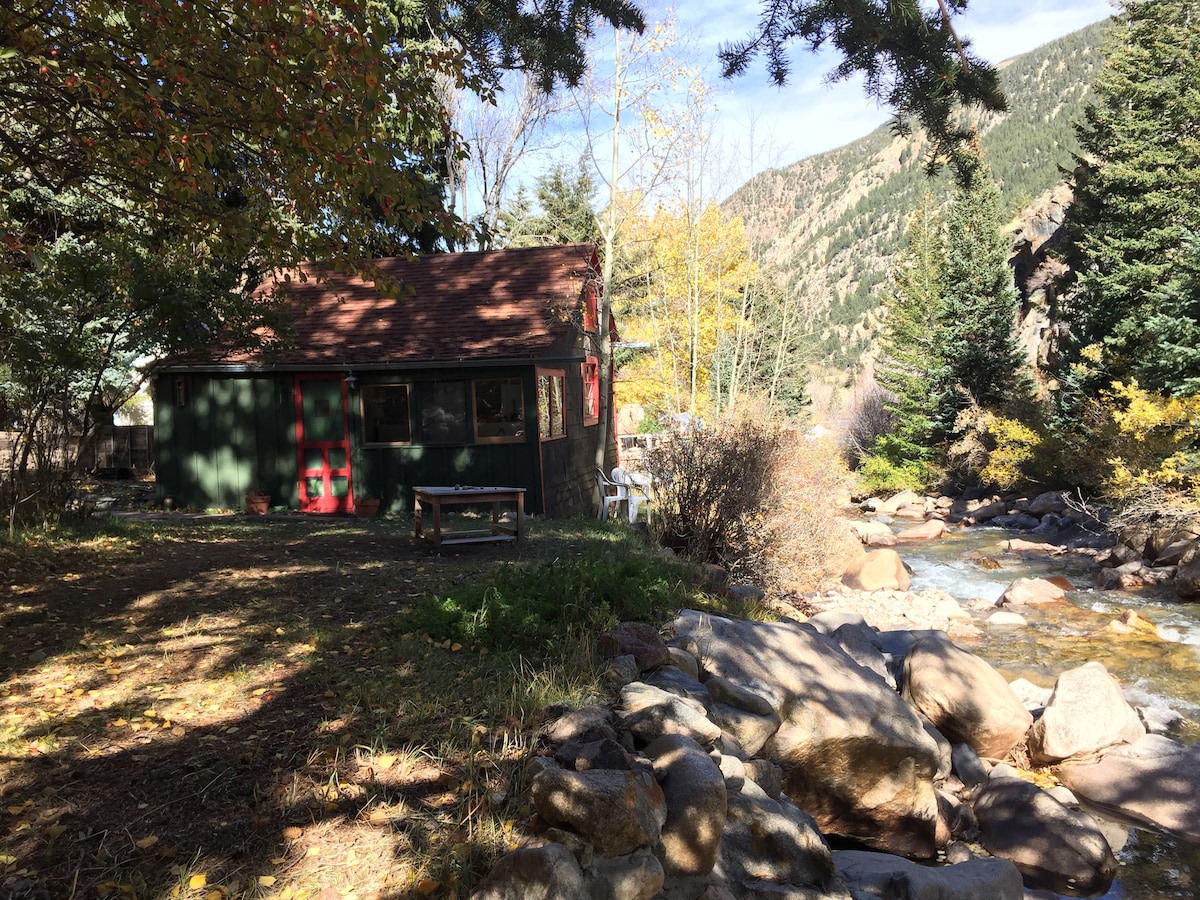 The Cricket- An amazing Tiny House!
The Cricket is a rustic historic cabin in a small neighborhood on Spring Street along side the rushing Clear Creek and nestled among an Aspen grove.
Tiny house hosted by Caroline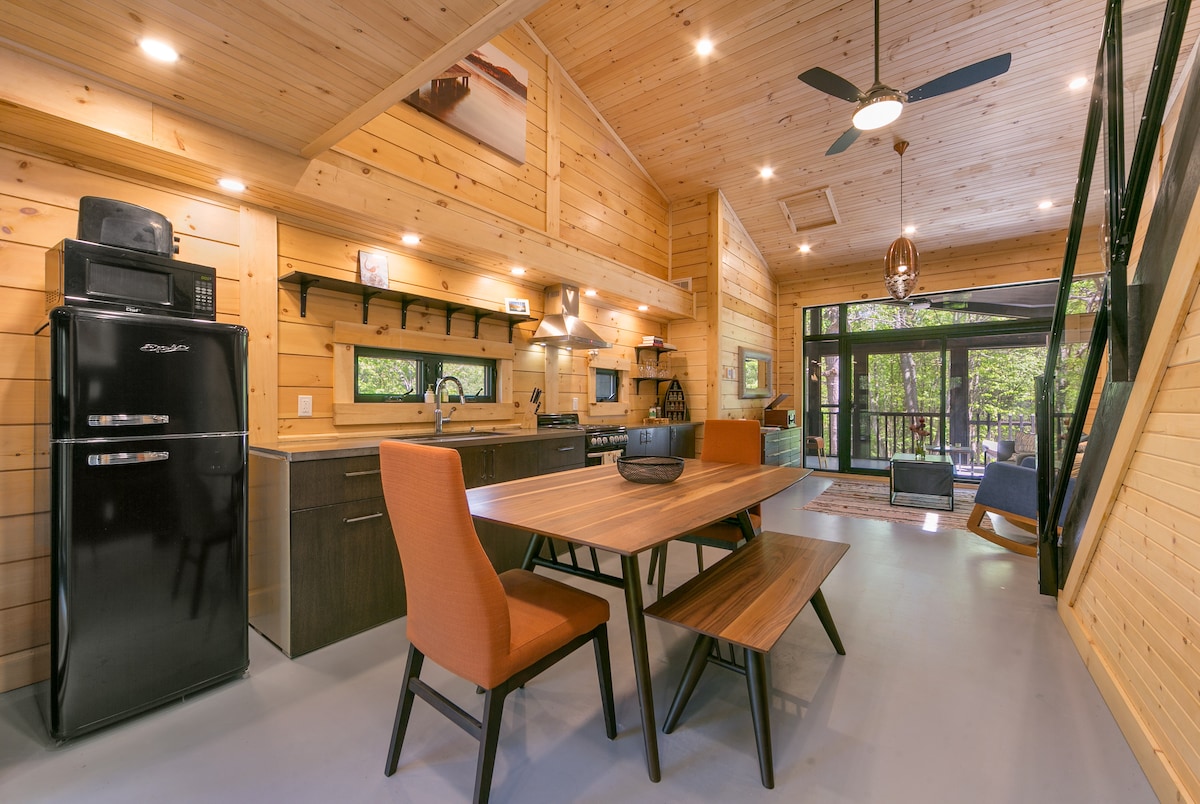 Muskoka's Luxury Tiny House
Serenely situated between Gravenhurst and Bracebridge, Tiny Haus has been custom built by an award winning architect to capture the beauty of the natural surroundings.
So, if you want a clean design that features loads of space, a full sized bathroom, and that amazing snack bar in the kitchen, the Haleakala is the perfect choice.
Check out the manufacturer at http://www.tinypacifichouses.com.