I'm not going to lie … I am a total nerd, and I love everything about Lord of the Rings. So I just went wild when I saw this tiny house in the mountains of Norway. Everything about it is just magical—the setting, the overgrown exterior, and the super-cozy interior! Let's take a tour or a real-life Hobbit Hole!
Here you can see the picturesque location of the real-life Hobbit Hole—or rather, the "Hobbit Cabin," or "Hobbit Hut" as it is nicknamed. That countryside is just fabulous!
Here is a closer shot of the outside. The hut is literally constructed under a hill. There are windows to let in the light and offer a view of the spectacular countryside, and even a chimney for ventilation. The hill is overgrown with beautiful greenery. Doesn't it look like the coziest place you've ever seen?
Now, have a look inside! You can see the little woodstove here, the table, and all the beautiful woodwork. That floor is heated, by the way, so your feet will never get cold, even if you visit during the frigid Norwegian winter months!
The Helm—2-Story Container Home close to Magnolia Market
Here is a photo facing the other direction. Now you can see the comfortable armchairs next to the table.
I just love this photo. Here you can get a good look at the timber construction.
Here is the bed. It looks so warm and comfortable!
In case you are curious about those cold Norwegian winters, here is a photo of the Hobbit Cabin buried under the snow.
Finally, here is one more amazing shot of the outside of the Hobbit Cabin.
in an infinite green oasis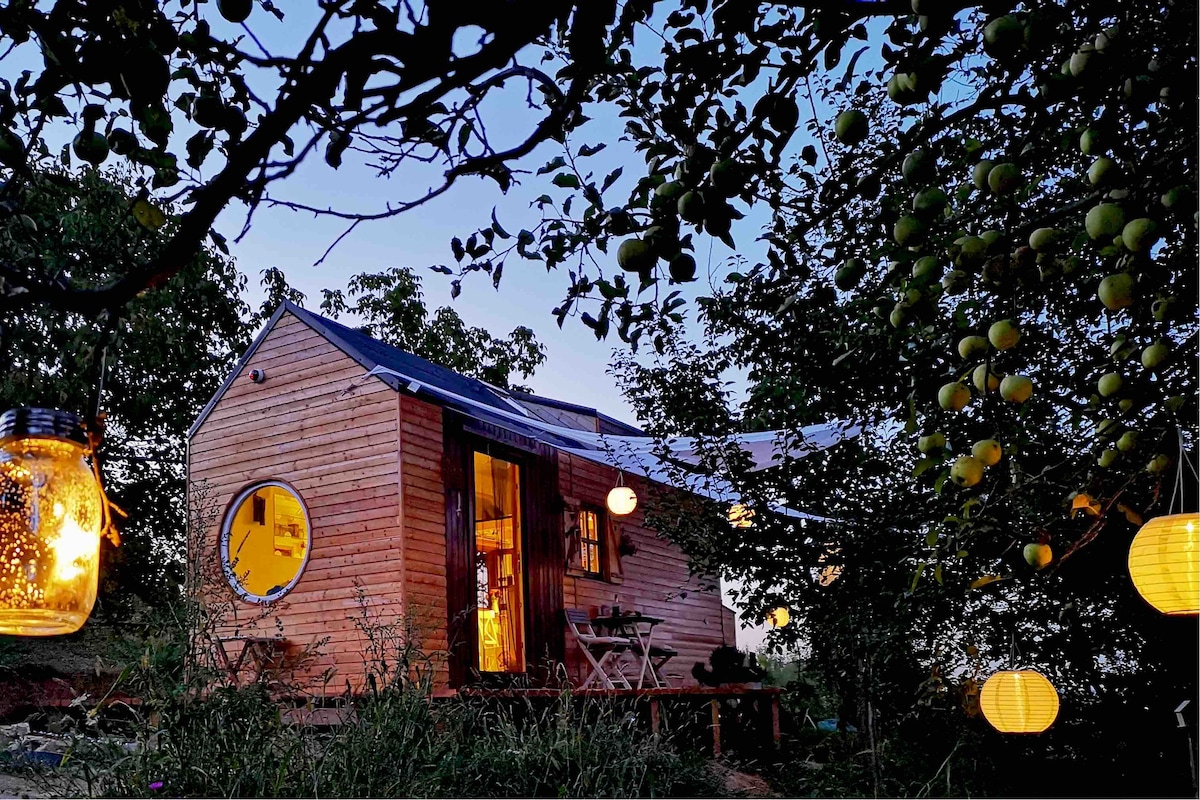 Tiny House on wheels
This is not just another bed you rest in overnight. It is a dazzling experience! Superhost Gabriella will amaze you with her cozy tiny house.
Entire house hosted by Robin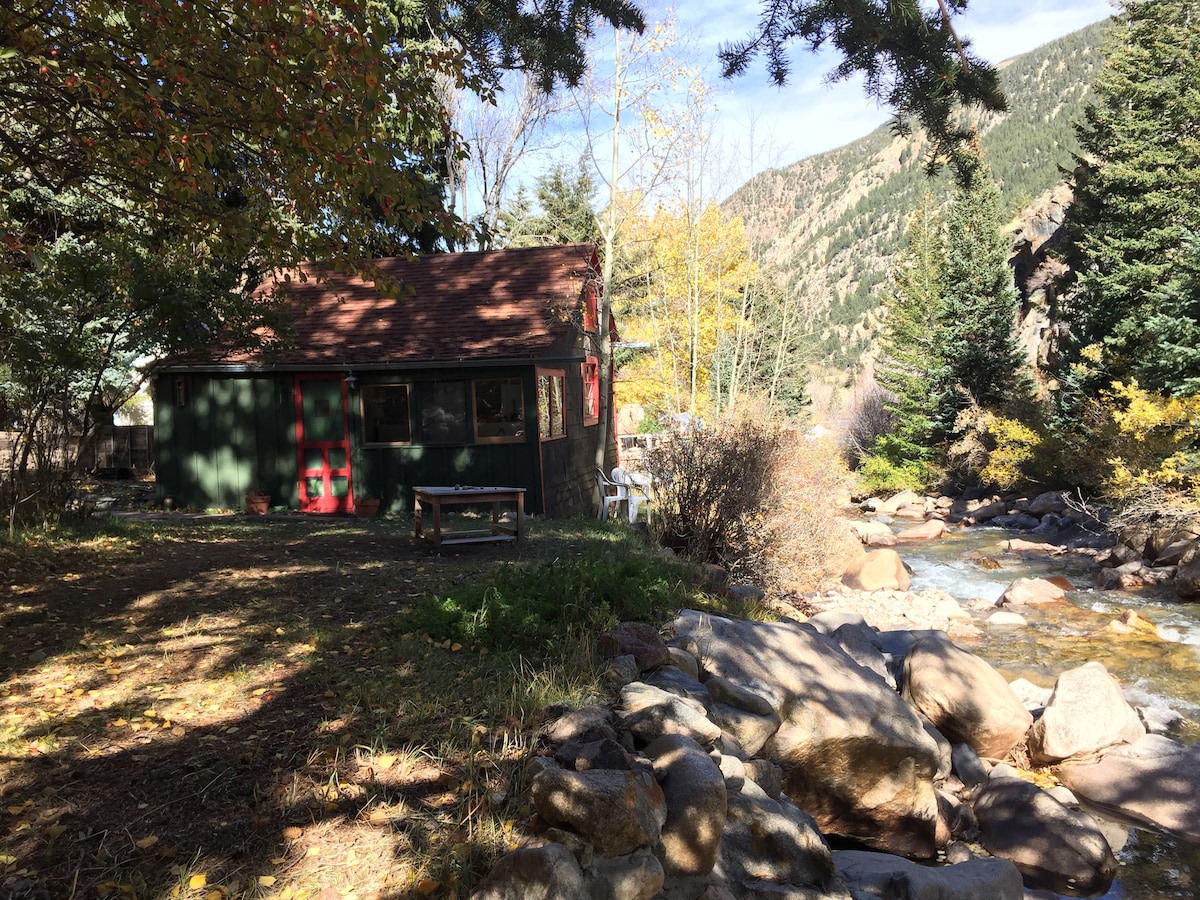 The Cricket- An amazing Tiny House!
The Cricket is a rustic historic cabin in a small neighborhood on Spring Street along side the rushing Clear Creek and nestled among an Aspen grove.
Tiny house hosted by Caroline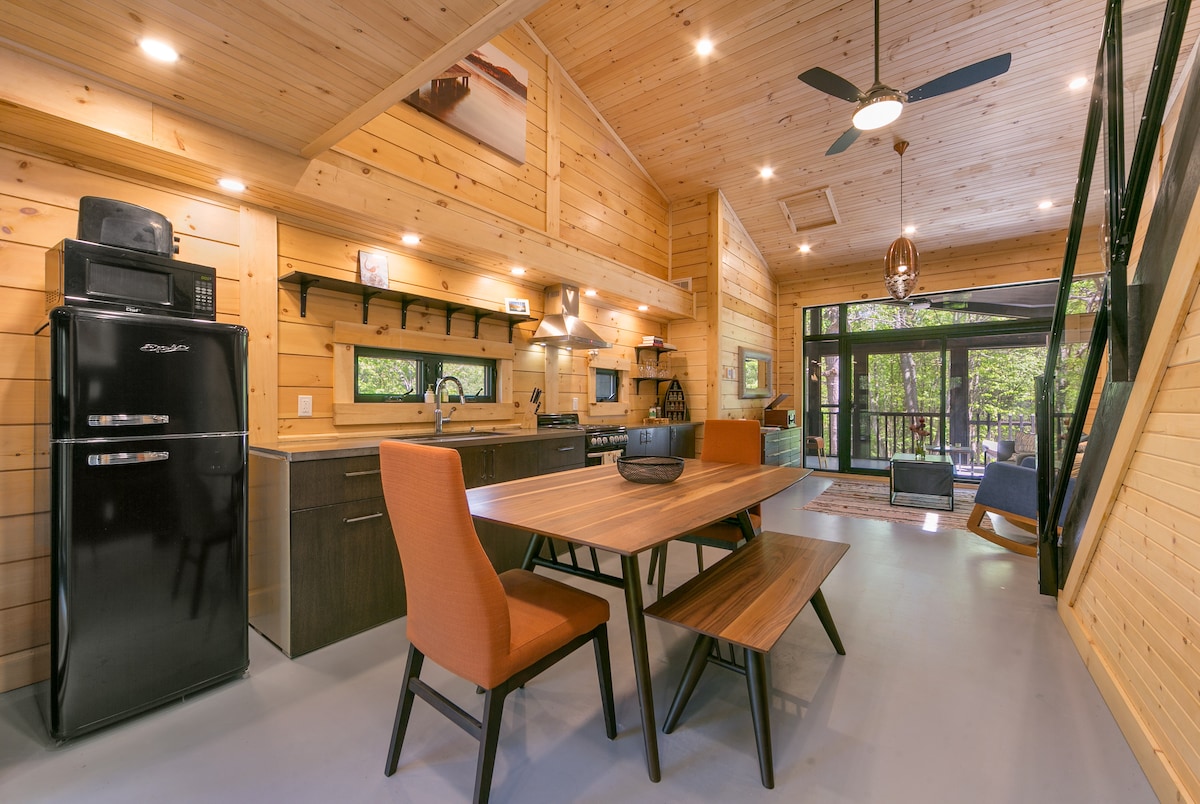 Muskoka's Luxury Tiny House
Serenely situated between Gravenhurst and Bracebridge, Tiny Haus has been custom built by an award winning architect to capture the beauty of the natural surroundings.
If you think this little Hobbit Hut is as cool as I do, be sure to share it with all of our fellow LotR fans! While you are at it, visit the AirBnB link below to book a reservation the next time you are visiting Norway. That's right, this is an inn! You can stay here if you are ever in the area!