If you are in search of a tiny house which is very small but still offers some unique features, you will want to check out this little gem for sale in Kissimmee, FL.
The appeal of the house should be obvious just from a look at the exterior. It doesn't look very "house-like" in the traditional sense, but the design is functional. There is a small porch in front of the door, and more pertinently, there is an actual rooftop deck, complete with a safe and attractive railing!
The Helm—2-Story Container Home close to Magnolia Market
Naturally at 170 square feet, the interior is on the cramped side (well, the loft is, anyway), but it still looks incredibly cozy. It is easy to imagine snuggling into that bed to watch TV, read a book, or take a nap.
Resolution isn't awesome on this shot, but it does do a good job exhibiting the main living area and showing you how the loft, kitchen and bathroom all fit into the picture. Actually, this main space is surprisingly open.
Here you can see what the view is like standing on the rooftop deck.
in an infinite green oasis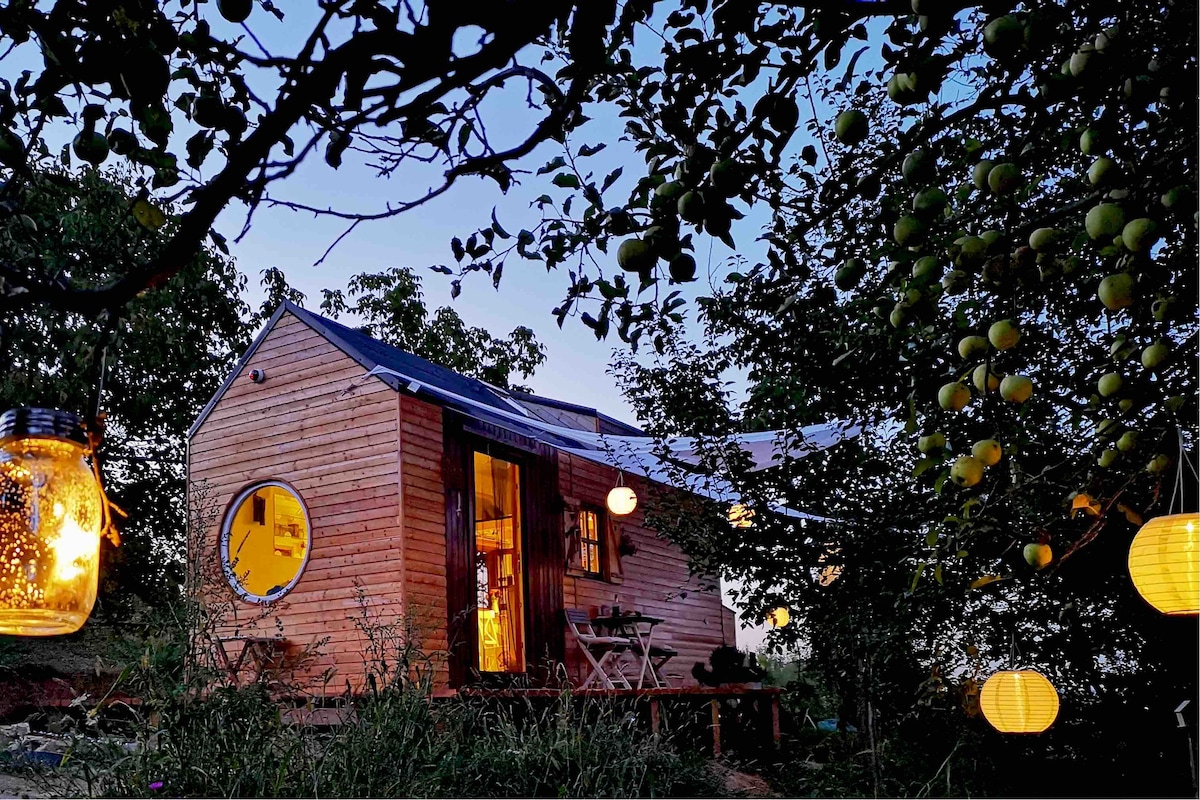 Tiny House on wheels
This is not just another bed you rest in overnight. It is a dazzling experience! Superhost Gabriella will amaze you with her cozy tiny house.
Entire house hosted by Robin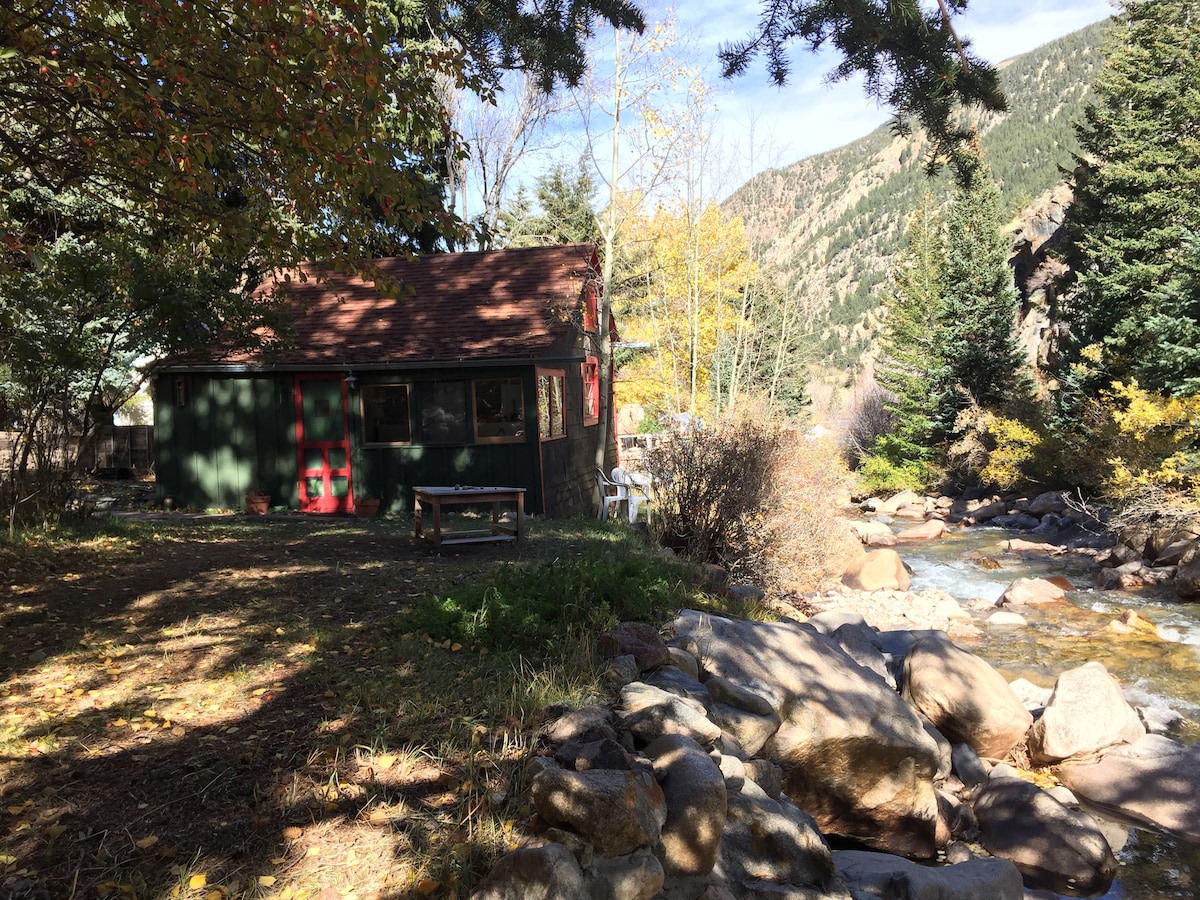 The Cricket- An amazing Tiny House!
The Cricket is a rustic historic cabin in a small neighborhood on Spring Street along side the rushing Clear Creek and nestled among an Aspen grove.
Tiny house hosted by Caroline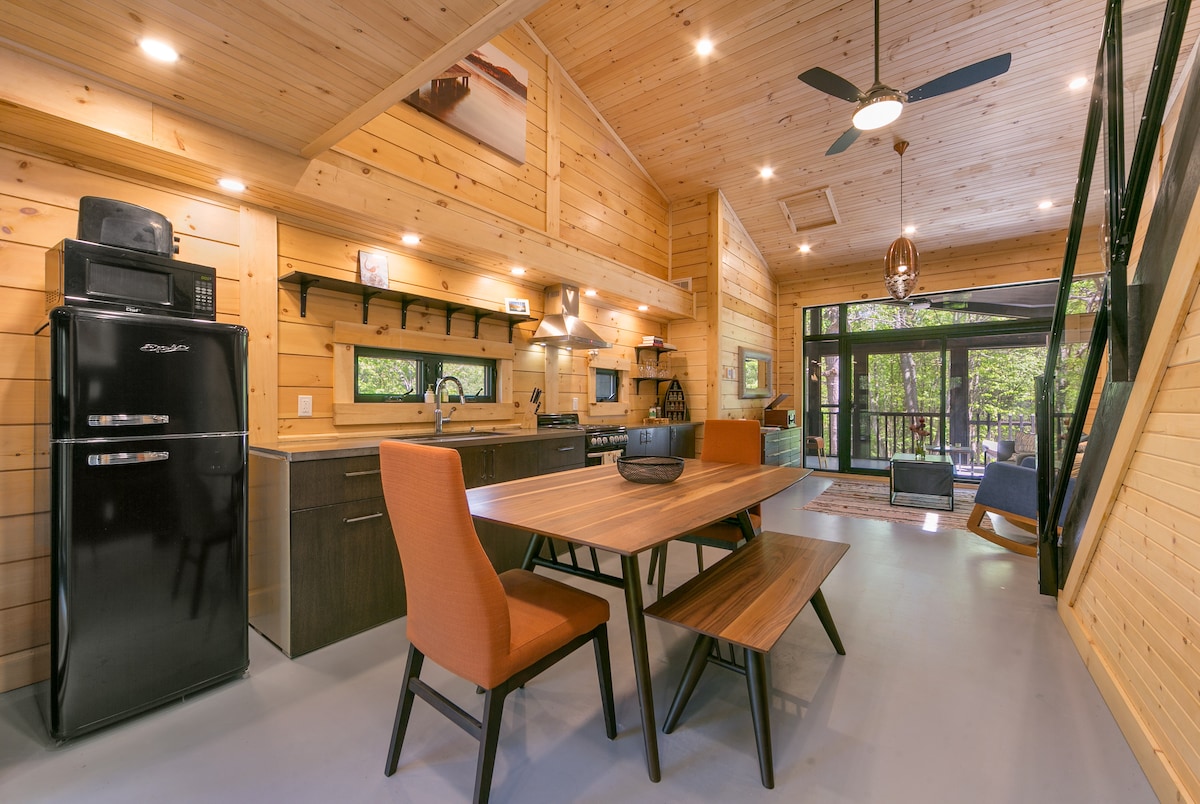 Muskoka's Luxury Tiny House
Serenely situated between Gravenhurst and Bracebridge, Tiny Haus has been custom built by an award winning architect to capture the beauty of the natural surroundings.
This 170-square-foot beauty is still for sale as of the time of this writing. Check this listing for more information. The asking price is only $20,000.