The western coast of Norway is full of rocky and rough terrain due to the fact it was formed by glaciers carving the land and creating islands. One of those islands is called Skardsøya and it's the home of the next tiny house we're sharing with you. This home was built on rock and instead of carving the rock to suit their needs, the family designed the house to work with the sloping rock!
The home was designed by a local architect but was built by the family so they wanted to avoid the costs of breaking up the rock or building a tall foundation. So instead, the home steps down with the rock towards the coast.
Inside, the home is open with expansive views both inside and out! The sloping ceiling makes the home feel larger than it really is as does the monochromatic color scheme. The home's kitchen has sleek cabinets and a compact oven and cooktop and it backs up to a large bedroom closed off by a curtain with a loft above it.
The Helm—2-Story Container Home close to Magnolia Market
Behind the curtain is this bedroom with one of the best views we've ever seen!
A large living and dining area is on the highest level of the home with tons of room to spread out in.
On the middle level of the home is a huge bathroom with a large soaking tub, massive walk-in shower, a custom sink and vanity, and an enclosed toilet room. This is a bathroom you can spend hours in!
in an infinite green oasis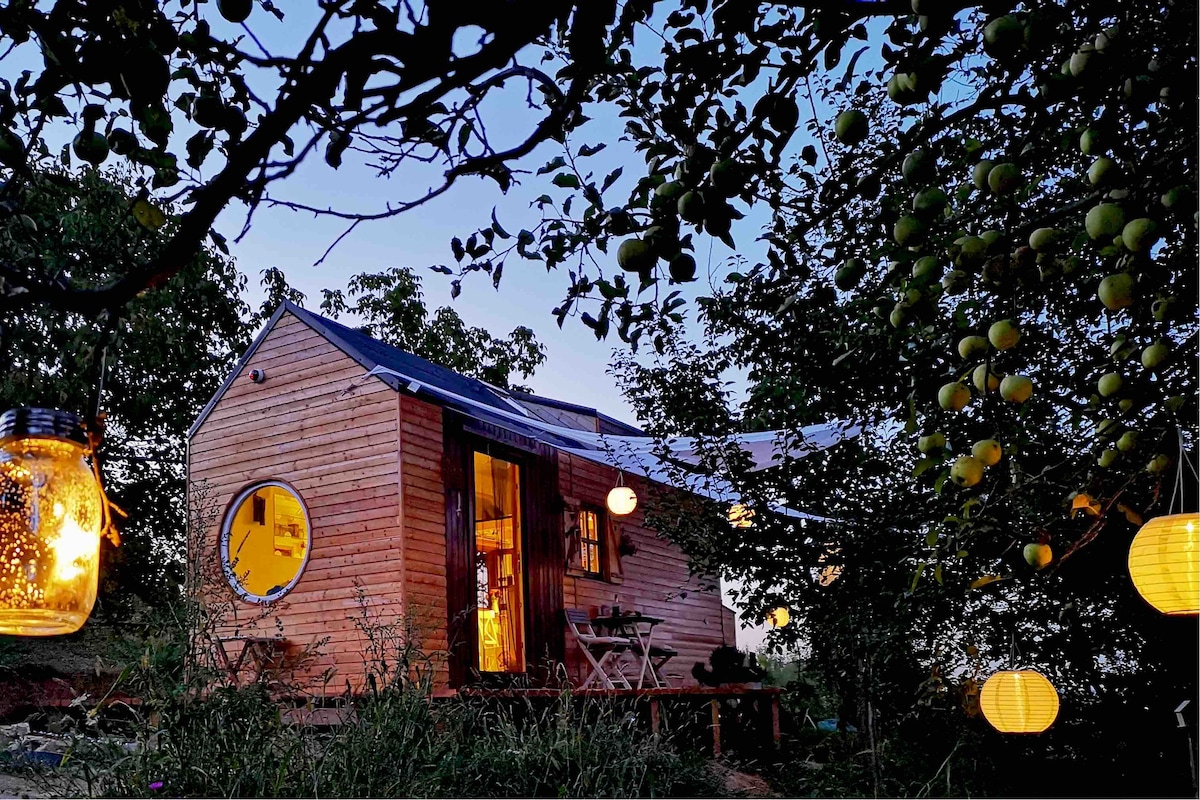 Tiny House on wheels
This is not just another bed you rest in overnight. It is a dazzling experience! Superhost Gabriella will amaze you with her cozy tiny house.
Entire house hosted by Robin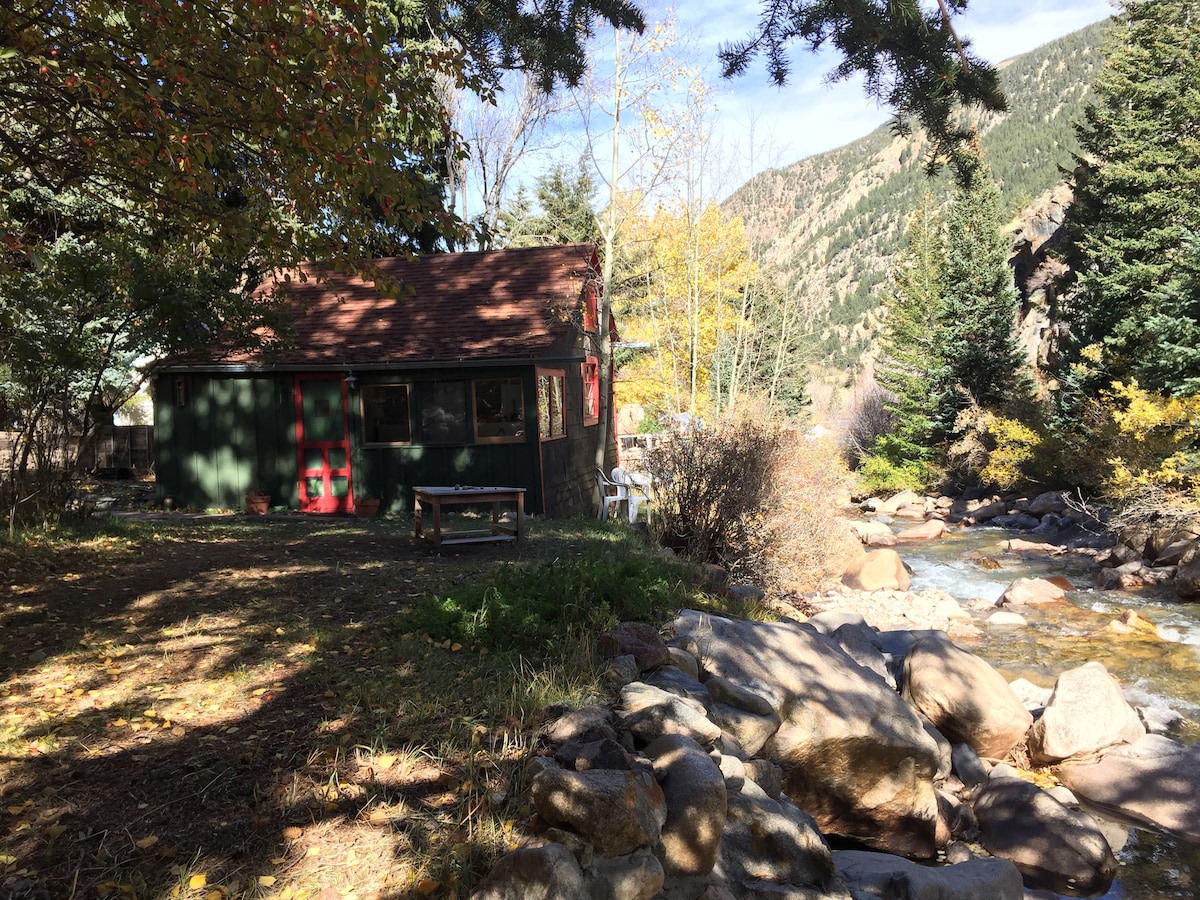 The Cricket- An amazing Tiny House!
The Cricket is a rustic historic cabin in a small neighborhood on Spring Street along side the rushing Clear Creek and nestled among an Aspen grove.
Tiny house hosted by Caroline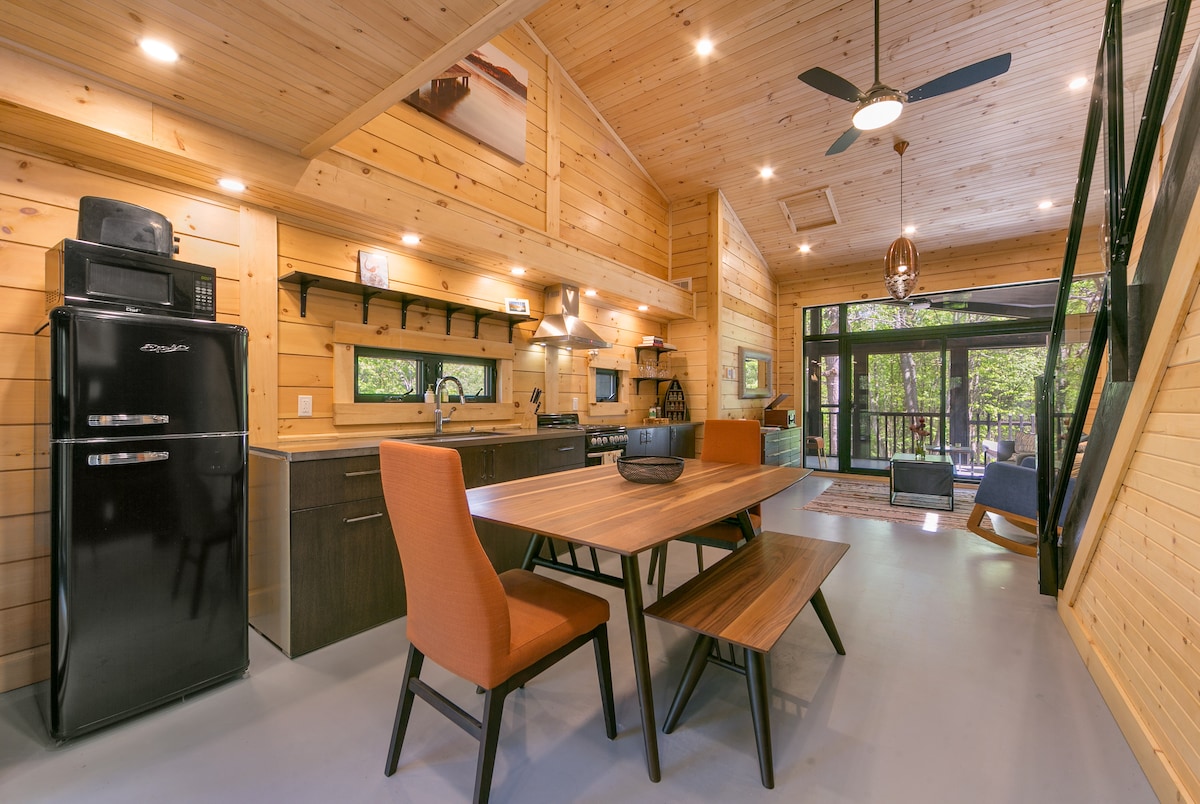 Muskoka's Luxury Tiny House
Serenely situated between Gravenhurst and Bracebridge, Tiny Haus has been custom built by an award winning architect to capture the beauty of the natural surroundings.
This home is simply breathtaking with even more breathtaking views! And it shows that working with nature is often the best (and cheapest) way to go! If you want to learn more about the architect behind the design, visit their website at http://www.tyinarchitects.com/.