When Tom Marsik and Kristin Donaldson set out to build a tiny house, they managed to set a world record doing it.
With 2 bedrooms and 2 bathroom, it isn't the world's smallest house, but it is the world's most air-tight house with a measurement of 0.05 Air Changes per Hour (ACH) at the differential pressure of 50 pascals.
The Helm—2-Story Container Home close to Magnolia Market
Along with being super airtight, the house is also incredibly well-insulated. The walls are 28" thick.
These features combine to make the house incredibly energy efficient.
Most of the home's heat is passively generated. The air tightness and the insulation mean that body heat, solar gains, and the heat generated by appliances are enough to keep the house warm. Considering it is located in Alaska, that is quite a feat.
in an infinite green oasis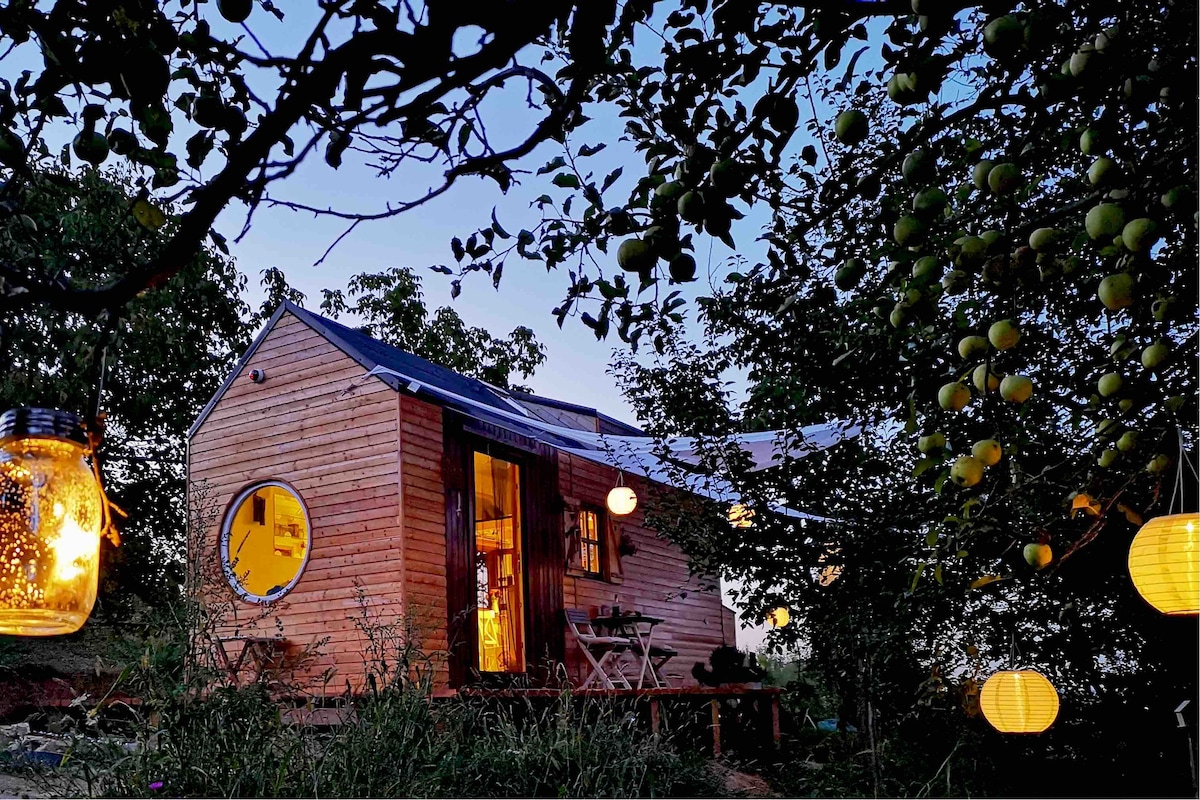 Tiny House on wheels
This is not just another bed you rest in overnight. It is a dazzling experience! Superhost Gabriella will amaze you with her cozy tiny house.
Entire house hosted by Robin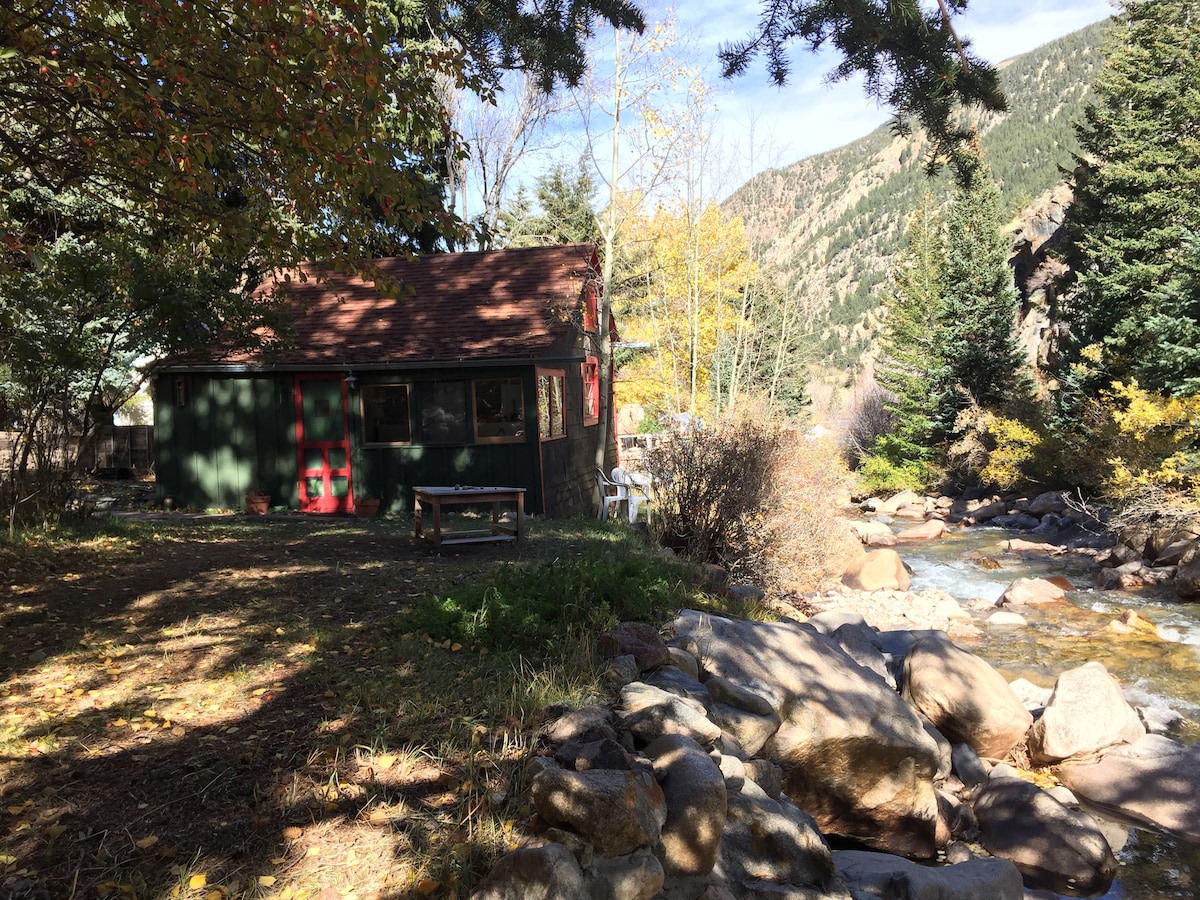 The Cricket- An amazing Tiny House!
The Cricket is a rustic historic cabin in a small neighborhood on Spring Street along side the rushing Clear Creek and nestled among an Aspen grove.
Tiny house hosted by Caroline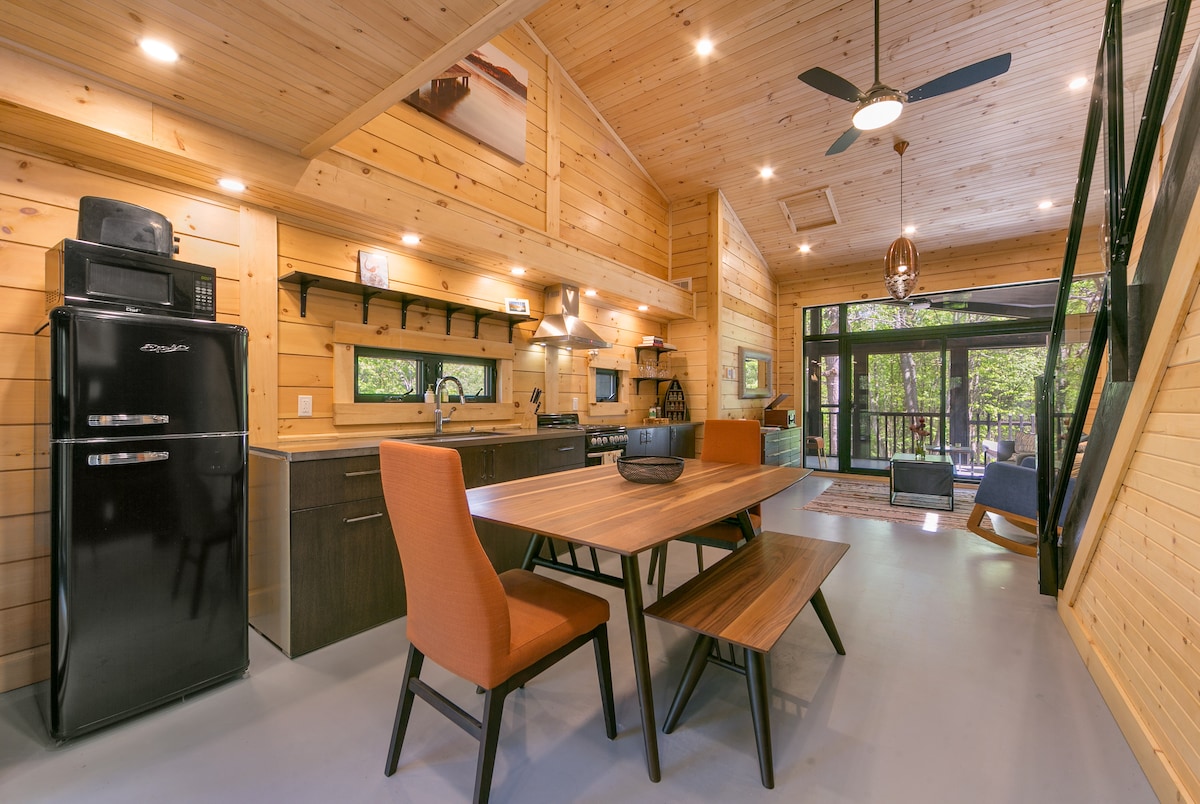 Muskoka's Luxury Tiny House
Serenely situated between Gravenhurst and Bracebridge, Tiny Haus has been custom built by an award winning architect to capture the beauty of the natural surroundings.
It's quite an impressive house, and Tom Marsik and Kristin Donaldson should be very proud of their accomplishment. I'd love to see more photos of the interior. Hopefully they will post some at some point. Until then, you can learn more about the project at the Alaska Energy Wiki, provided through the Alaska Center for Energy and Power.