Cape Cod is full of charming homes, many of which are tiny, but we've found one that we're particularly partial to! This tiny Cape Cod cottage was originally built in 1950 and was later remodeled into a 348 square feet tiny house full of light and charm. The remodeled home was used as a full-time residence until it recently sold for a whopping $245,000!
Inside, the home is one large room with an enclosed bathroom and soaring ceilings. The space flows nicely thanks to the thoughtful arrangement of furniture and it feels spacious due to the all-white walls and ceilings. Rustic hardwood floors connect the areas and provide warmth to the home.
The Helm—2-Story Container Home close to Magnolia Market
The kitchen is surprisingly large for such a small home and features compact appliances and plenty of cabinets for storage.
The living area has room for several chairs and features a wood burning fireplace. You could really put a pull-out couch in here to make room for another guest.
The charming cottage has a large deck that wraps around most of the house and provides an extra living space during warmer months.
in an infinite green oasis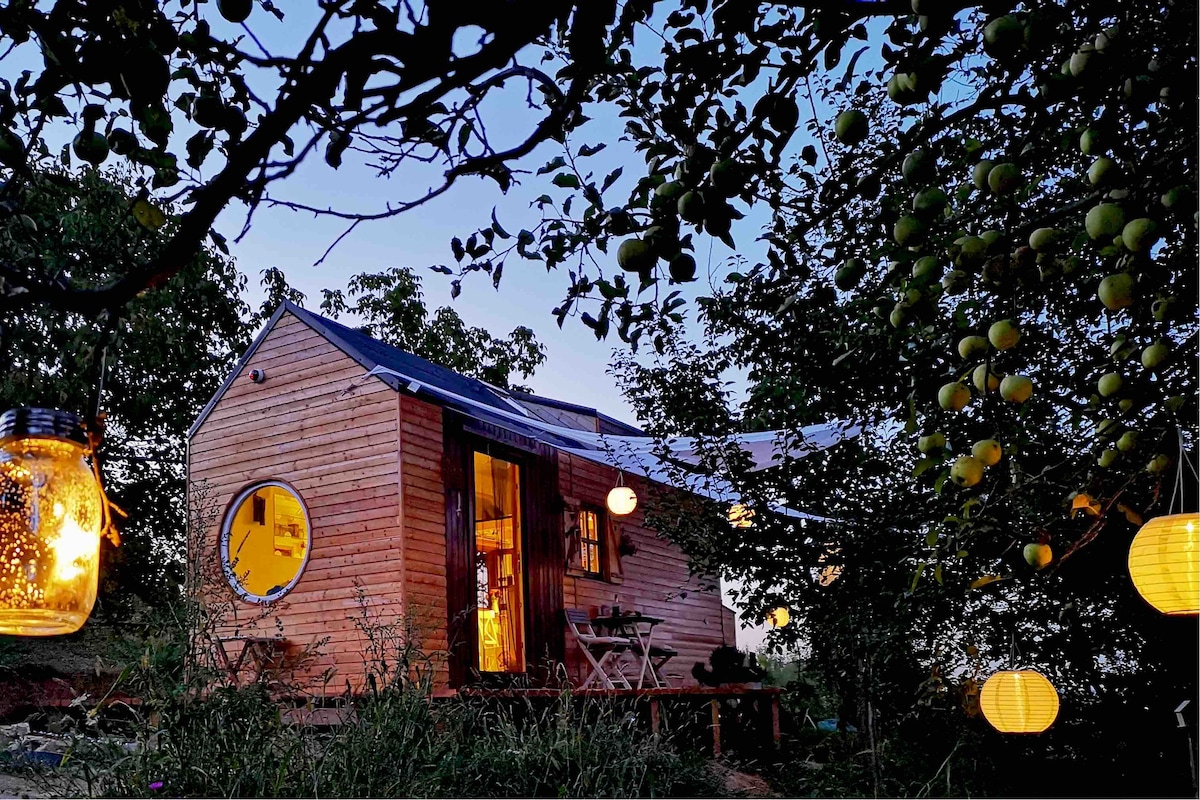 Tiny House on wheels
This is not just another bed you rest in overnight. It is a dazzling experience! Superhost Gabriella will amaze you with her cozy tiny house.
Entire house hosted by Robin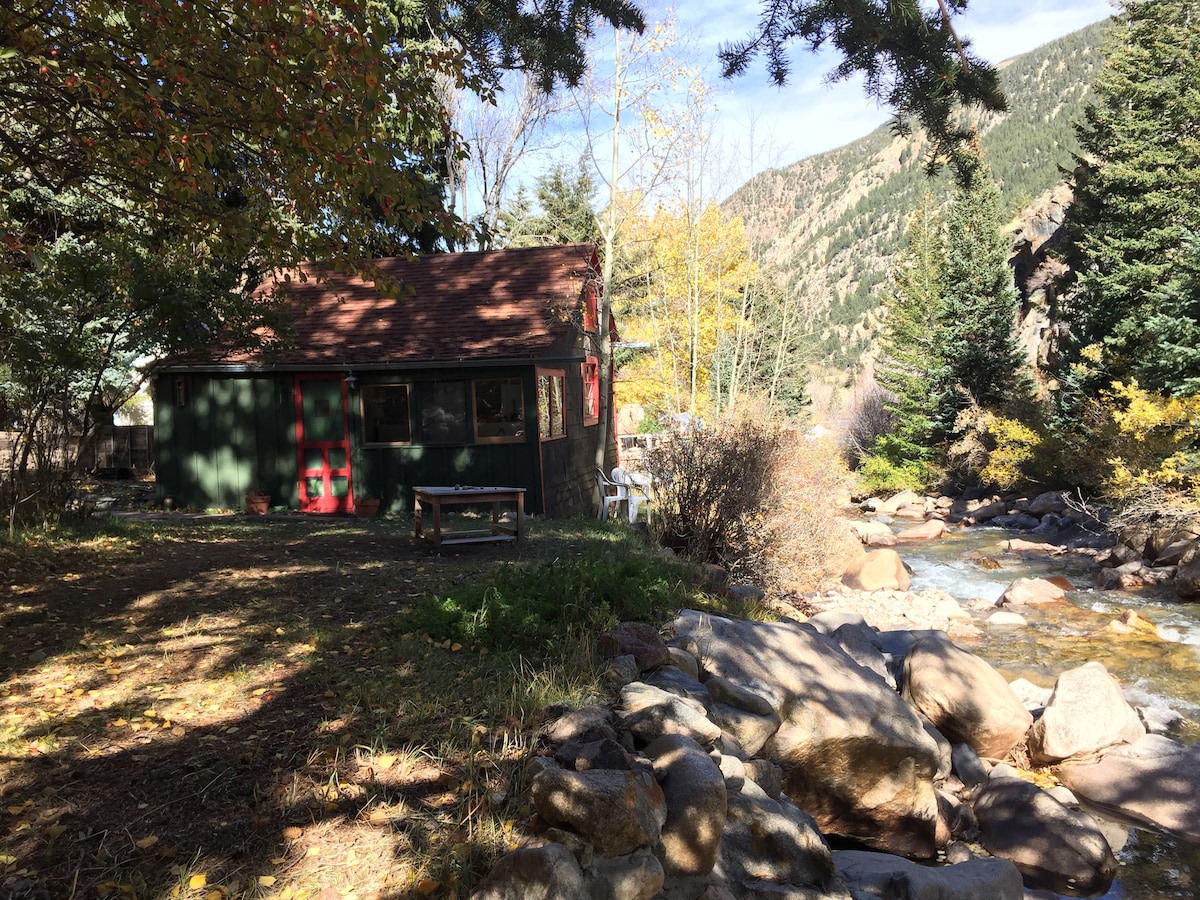 The Cricket- An amazing Tiny House!
The Cricket is a rustic historic cabin in a small neighborhood on Spring Street along side the rushing Clear Creek and nestled among an Aspen grove.
Tiny house hosted by Caroline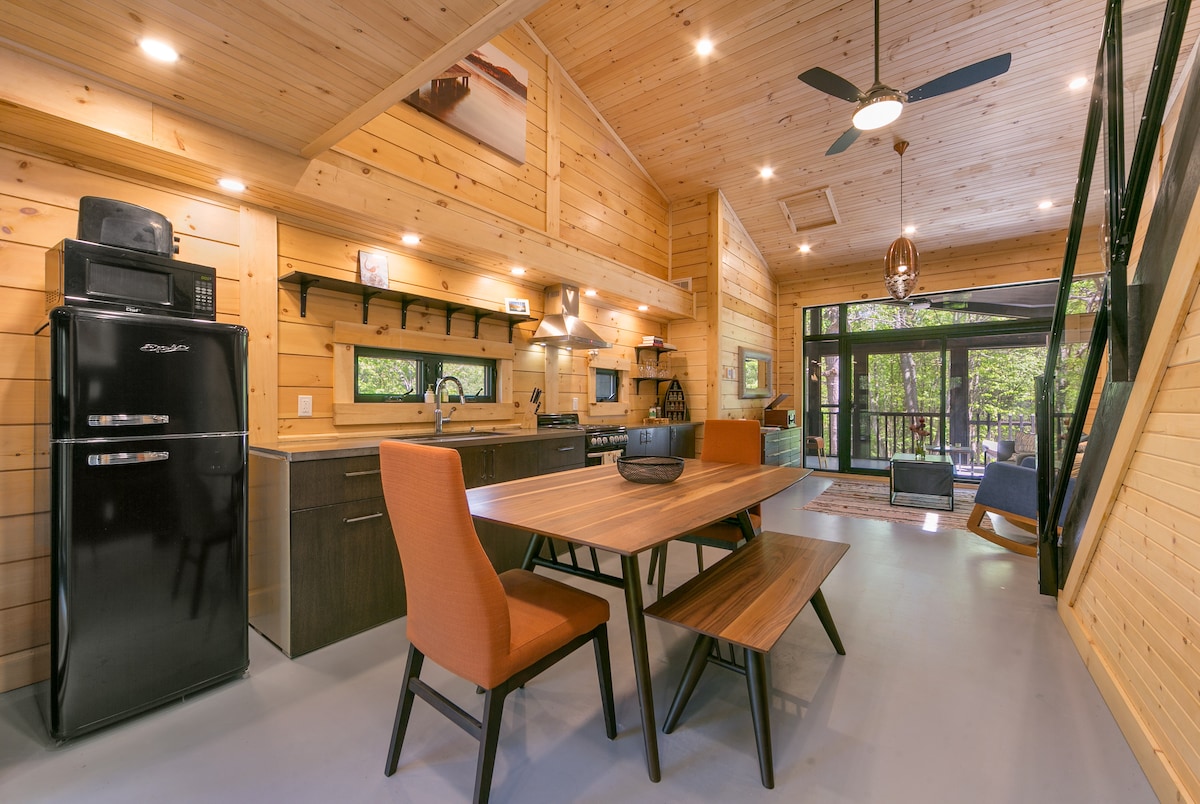 Muskoka's Luxury Tiny House
Serenely situated between Gravenhurst and Bracebridge, Tiny Haus has been custom built by an award winning architect to capture the beauty of the natural surroundings.
After seeing how adorable this cottage is and considering it's near the water, it's no surprise that it was snatched up! You can see the listing still at http://www.robertpaul.com/real-estate/40-nickerson-dr-barnstable-ma-02635/21405811/19841034 and
check out more pictures of the tiny Cape Cod home.