Want to build your own tiny house, but not up for constructing a wood frame? Here's an idea: build your house out of cob instead. This mixture of clay, straw, water, and sand allows you to create startlingly beautiful organic structures which are fully customized to your needs.
One cool cob house worth checking out is the guest house for the Deacon Vale Farm. Belonging to Don and Shanti McDougall, it was constructed in just 9 weeks.

The wide overhang of the roof is an essential design choice. Cob can stand up well to the test of time, but only if it is protected from erosion from rainfall and flooding.

With its overgrown roof, the guest house blends right into the surrounding landscape.
The Helm—2-Story Container Home close to Magnolia Market

Located on an organic farm, it is surrounded by both natural and cultivated beauty.

A set of unique glass bottles in different colors is embedded in the wall. Sunlight shining through the bottles makes them appear to glow like stained glass.

A spacious stone floor, a wood-burning stove, and more customized furnishings make the interior a cozy place to relax.

Natural wood has been incorporated throughout the home.

The dining table across from the kitchen is surrounded by another cool custom seat.

That looks to be a hot tub in the bedroom. That's luxury for you!
in an infinite green oasis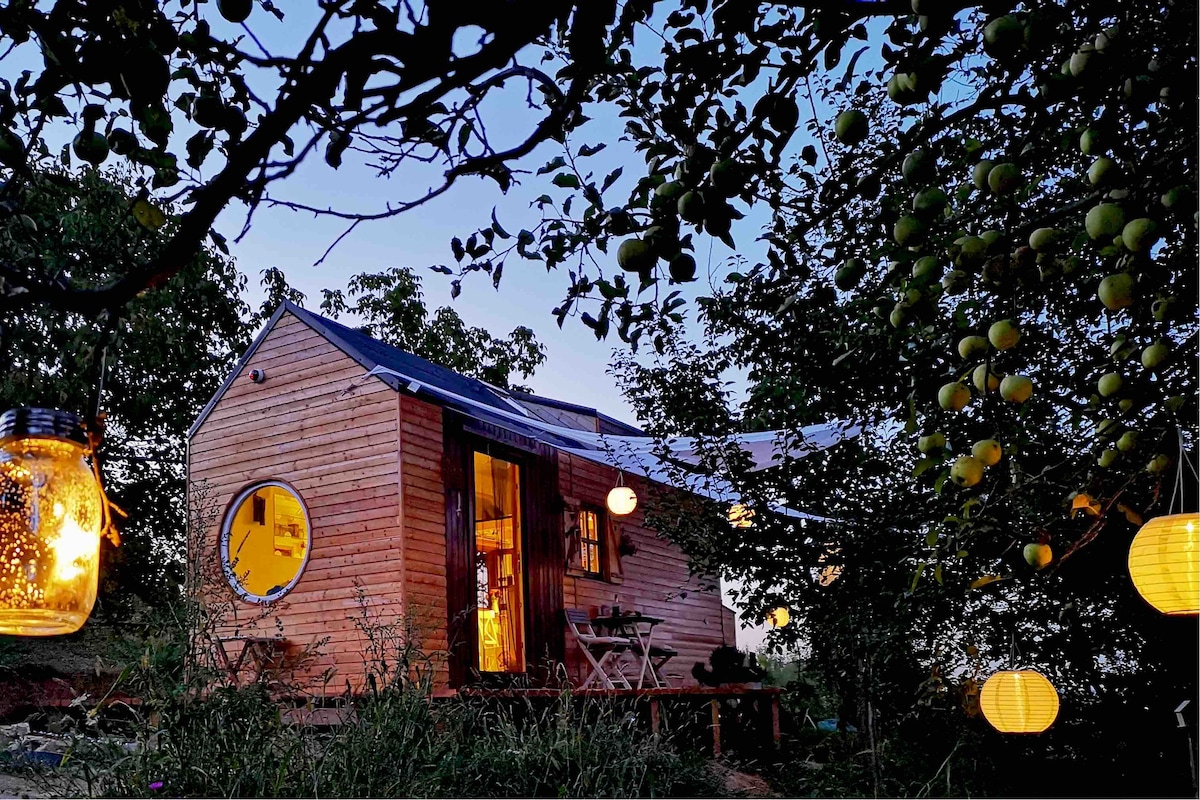 Tiny House on wheels
This is not just another bed you rest in overnight. It is a dazzling experience! Superhost Gabriella will amaze you with her cozy tiny house.
Entire house hosted by Robin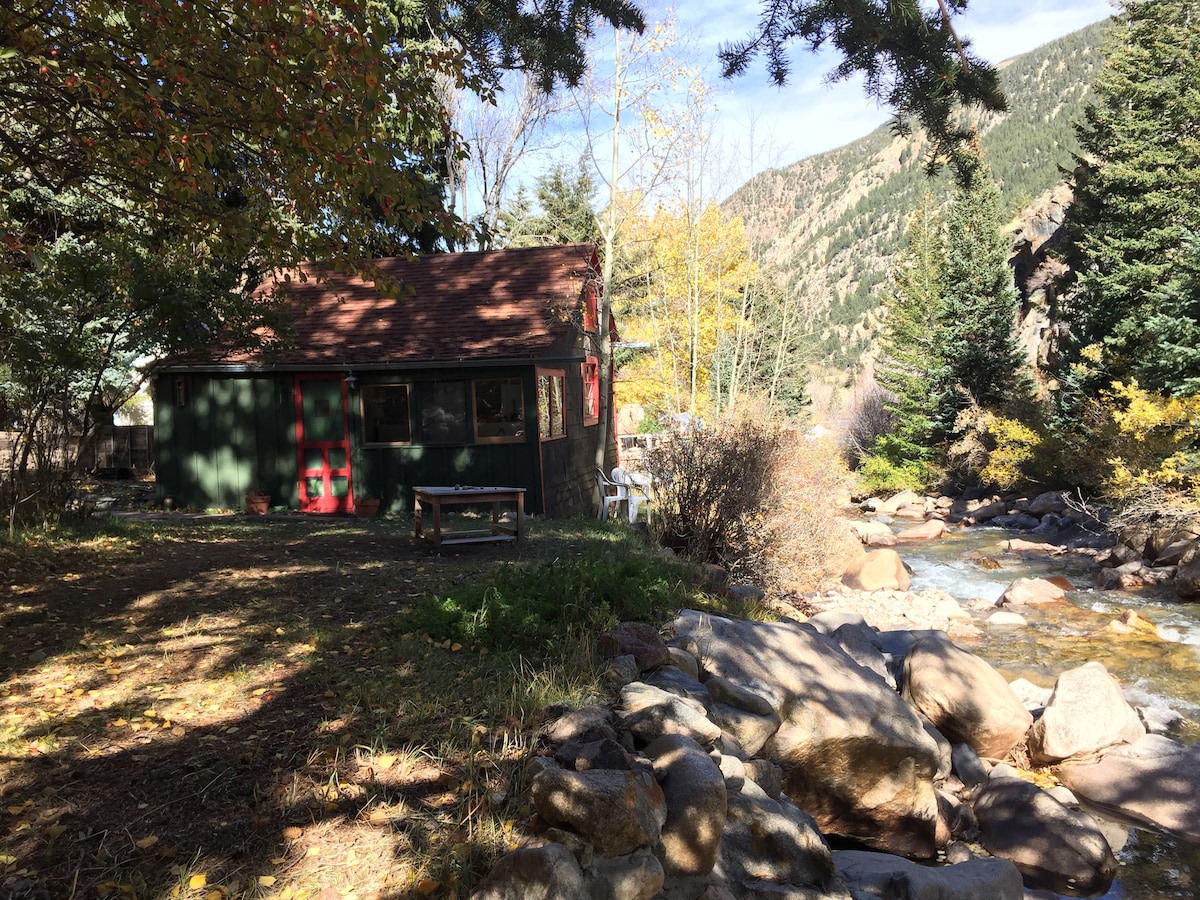 The Cricket- An amazing Tiny House!
The Cricket is a rustic historic cabin in a small neighborhood on Spring Street along side the rushing Clear Creek and nestled among an Aspen grove.
Tiny house hosted by Caroline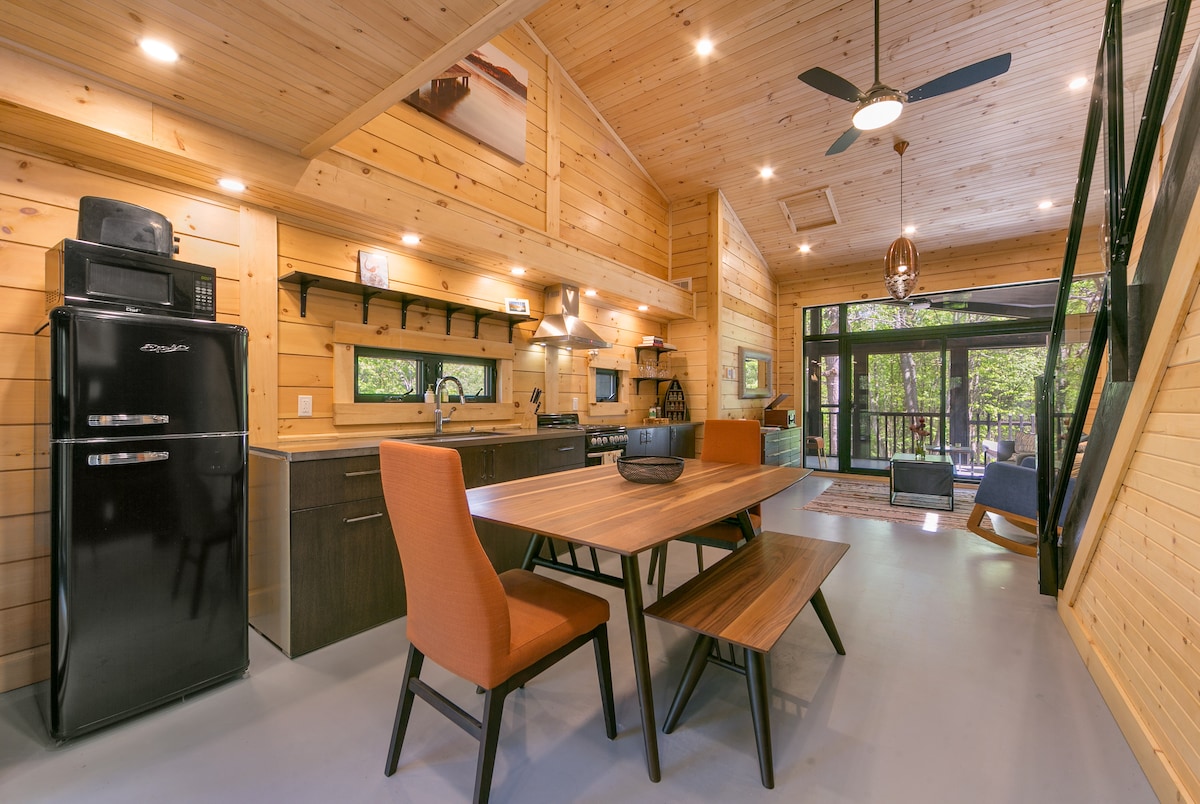 Muskoka's Luxury Tiny House
Serenely situated between Gravenhurst and Bracebridge, Tiny Haus has been custom built by an award winning architect to capture the beauty of the natural surroundings.
You can find out more about this amazing guest house at Cobworks. Explore the site and you can learn even more about cob construction as well!