If you are in search of innovative examples of tiny house design which really break the mold, look to architects in China, who must rise to meet the challenge of seriously overcrowded cities.

This tiny house by Dot Architects is located in a narrow alley referred to as a "hutong" in Beijing. This particular hutong is called "Baitasi."


On the outside, it looks to be quite traditional (at least in part). But the interior features a number of surprisingly modern features.

In designing the home, the studio emphasized adaptability, explaining, "Our lives are fragmented and cannot be accommodated by a fixed layout. The house of the future should represent such a lifestyle of young people, who can fluidly shift between work and home."

The house itself was already part of the site, but the firm redid the entire interior and replaced the roof, which was in poor shape. They also added on the terrace.
The Helm—2-Story Container Home close to Magnolia Market

Much of the furniture which is included in the home is configurable. That way it can be moved out of the way as needed so that different activities can be accommodated. This makes the small space suitable for leisure, work, or entertaining guests.

Much of the home's features can be operated using remote control via a smart TV. That includes movable modular units within the home as well as the security, lighting, appliances and even the curtains.

The kitchen and bathroom are located in the contemporary-looking extension which you probably noticed while looking at the exterior views of the house.

Great care was taken during construction in order to protect the fragile historical neighborhood and to prevent noise levels from getting too high.

In order to achieve this, the team relied on an open-source system for installation provided by WikiHouse.

The interior of the home can be linked up to the terrace just by opening the doors. This outdoor space provides additional room to work or relax and get some fresh air at the same time.
in an infinite green oasis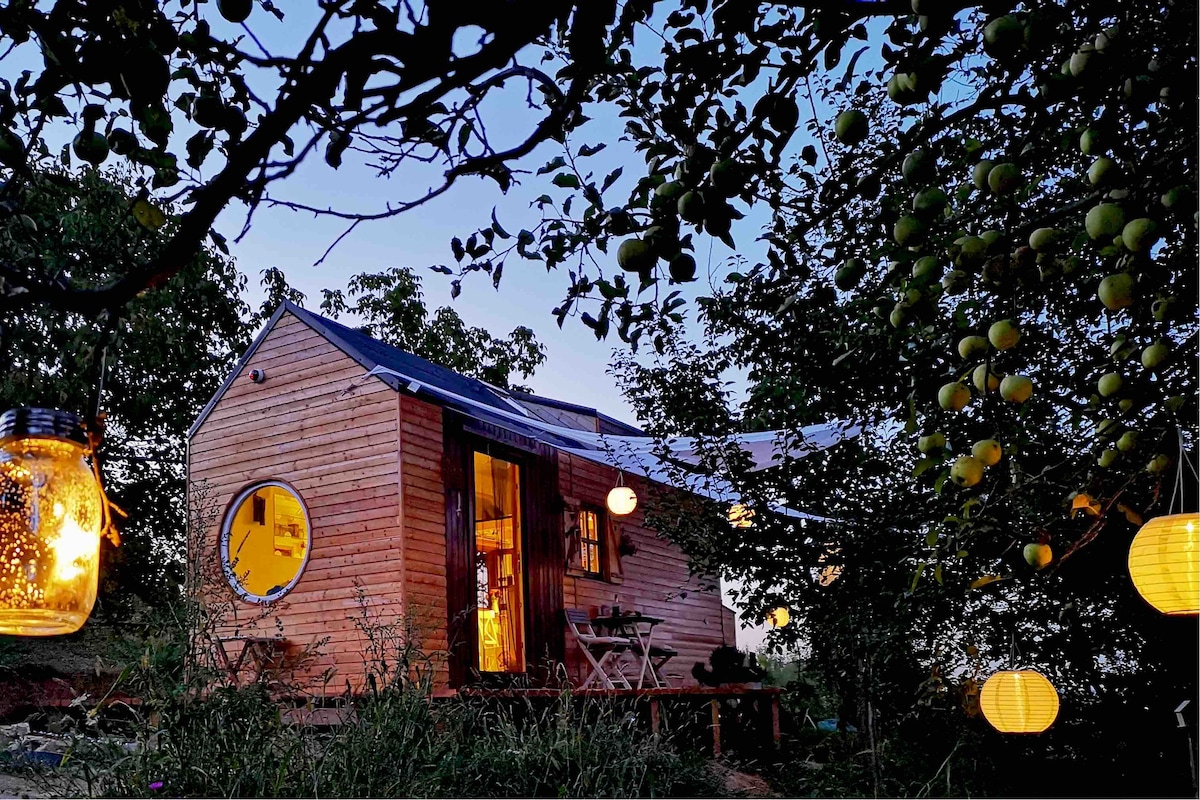 Tiny House on wheels
This is not just another bed you rest in overnight. It is a dazzling experience! Superhost Gabriella will amaze you with her cozy tiny house.
Entire house hosted by Robin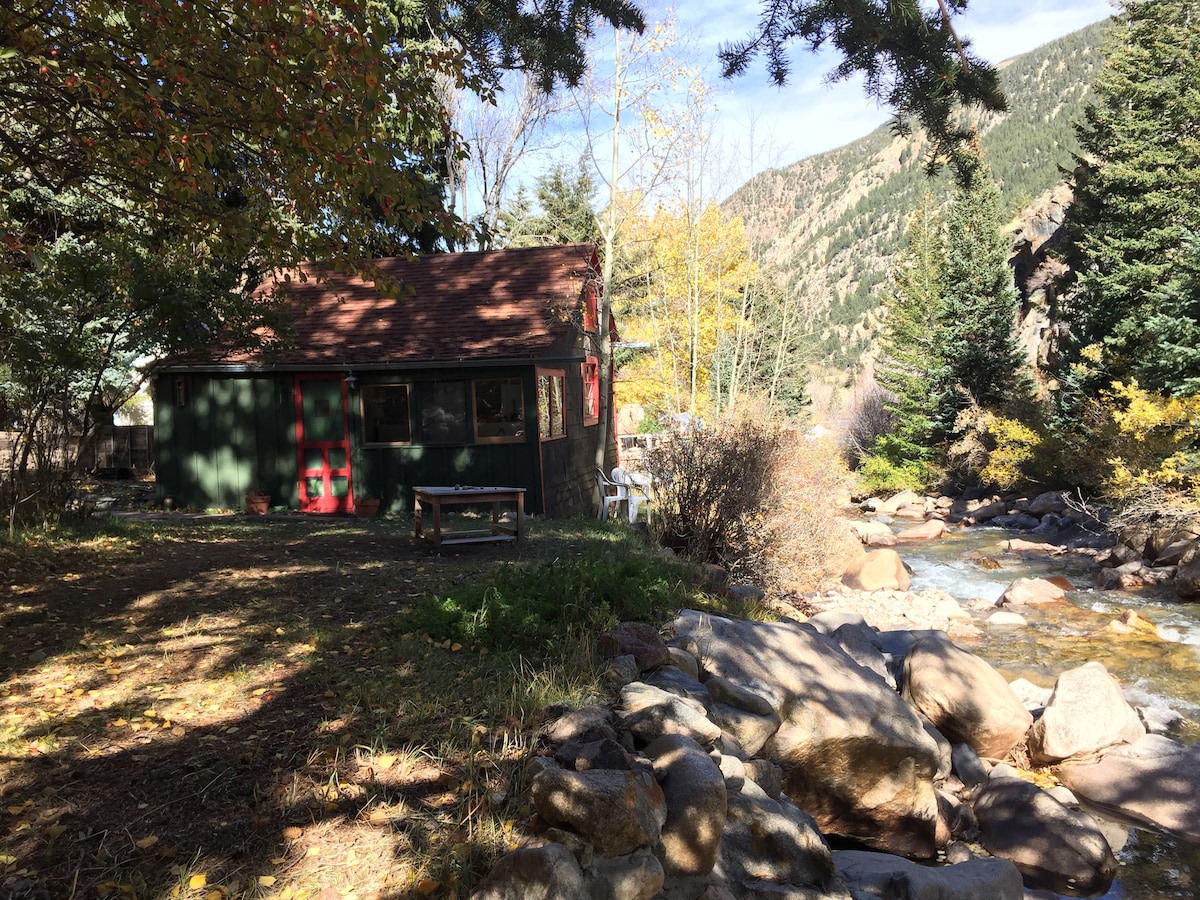 The Cricket- An amazing Tiny House!
The Cricket is a rustic historic cabin in a small neighborhood on Spring Street along side the rushing Clear Creek and nestled among an Aspen grove.
Tiny house hosted by Caroline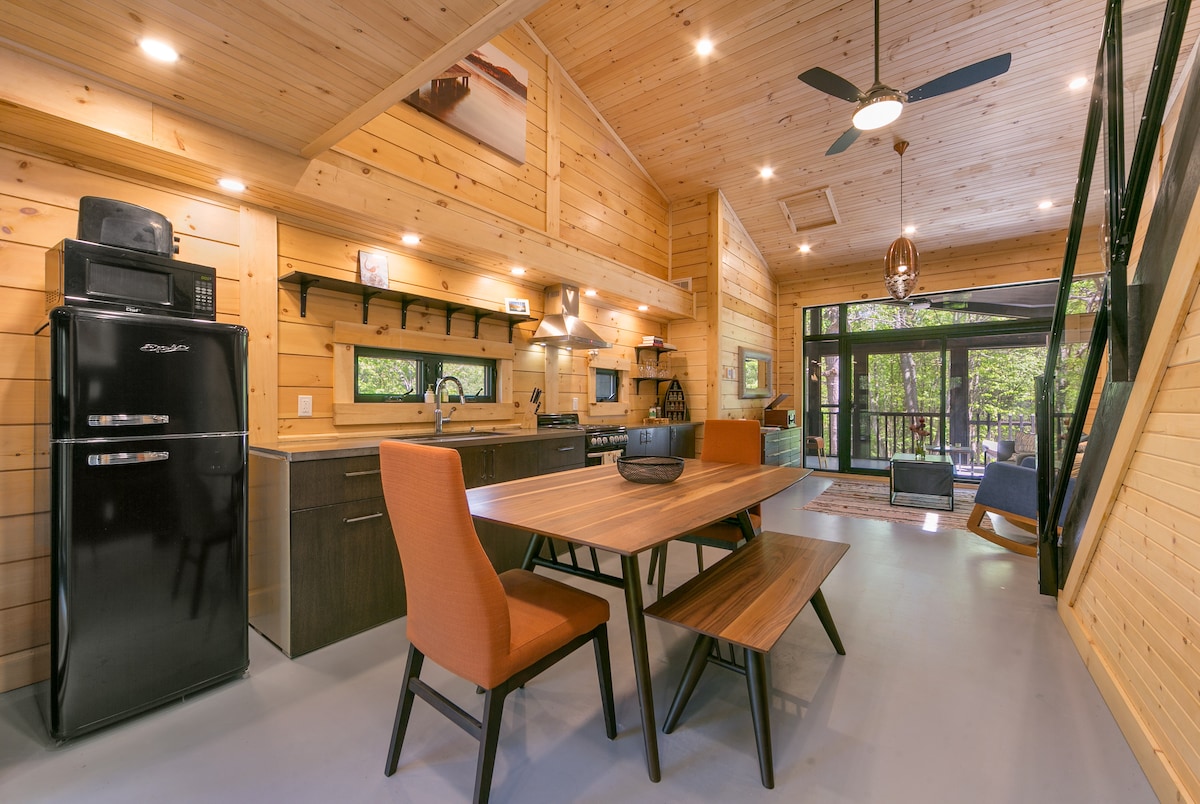 Muskoka's Luxury Tiny House
Serenely situated between Gravenhurst and Bracebridge, Tiny Haus has been custom built by an award winning architect to capture the beauty of the natural surroundings.

Dot Architects have done a truly remarkable job uniting the past with the future with this beautiful house. Learn more at Dezeen, or visit Dot Architects here.