How does 399 square feet of gorgeous tiny house sound for just $350-$550 a month? This 12×34 foot home is for sale in Greenville, TX.

This is a home for an outdoors lover who loves nothing more than to relax on the porch under the shade and enjoy the weather and the scenery.

The house features an appealing high-contrast color scheme on the outside with dark brown and what looks like an ivory or cream color for the porch railing and the trim.
The Helm—2-Story Container Home close to Magnolia Market

The interior color scheme is similar to the exterior, but inverted and more subdued. There is dark brown trim and wainscoting to accent the walls, which look like they are light brown or tan colored. Double French doors and large windows bring lots of sunlight into the spacious living room.

This counter looks like it is probably intended for an entertainment center. It looks like it features a slot for a Blu-Ray player or console underneath. To the right and left are a couple of massive cabinets, perfect for storing just about anything.

The kitchen also has lots of cabinets as well as beautiful countertops which match the one in the previous photo. The teal dishwasher and fridge are made of stainless steel and are included with your purchase of the home. If you look to the left of the fridge in the corner on the counter, there seems to be a small cooktop there. If you check the left edge of this photo, you can see where the sink is located.

You can see the layout of the house above. It would have been nice to see pictures of the bedroom and bathroom. But it is good to know that the bedroom is on the ground floor.
in an infinite green oasis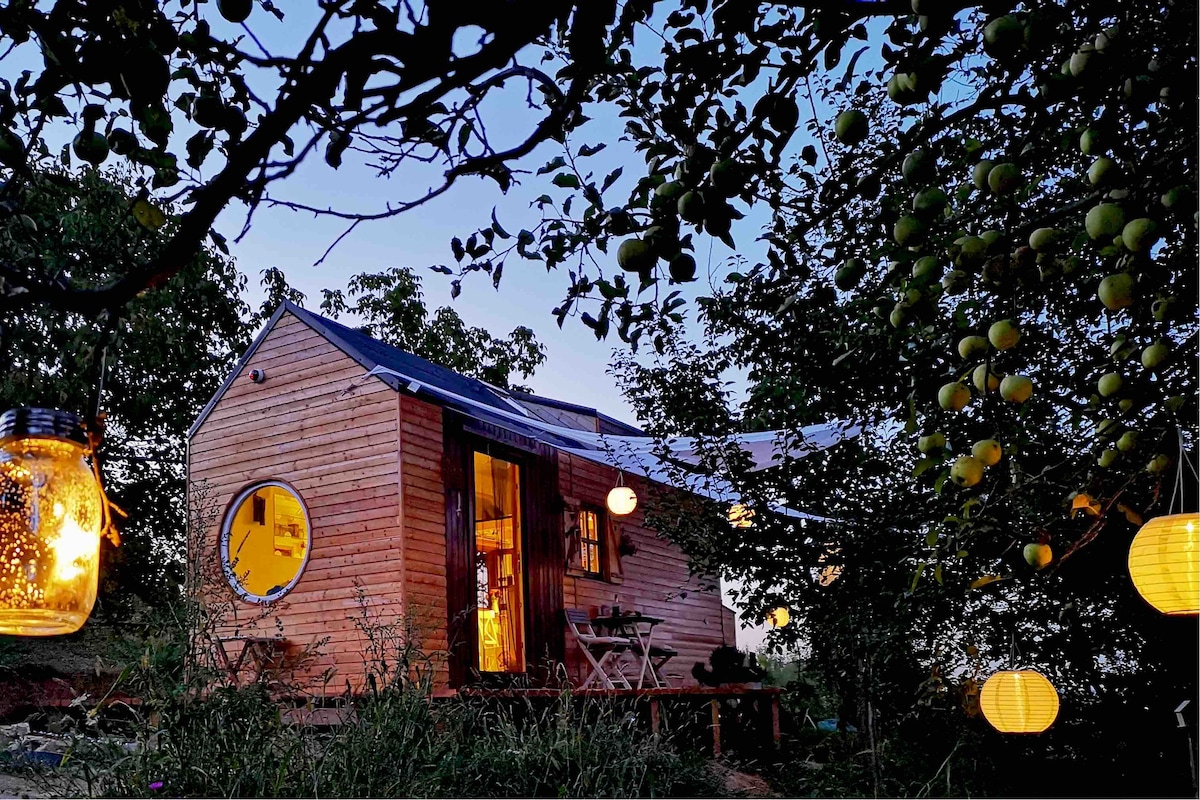 Tiny House on wheels
This is not just another bed you rest in overnight. It is a dazzling experience! Superhost Gabriella will amaze you with her cozy tiny house.
Entire house hosted by Robin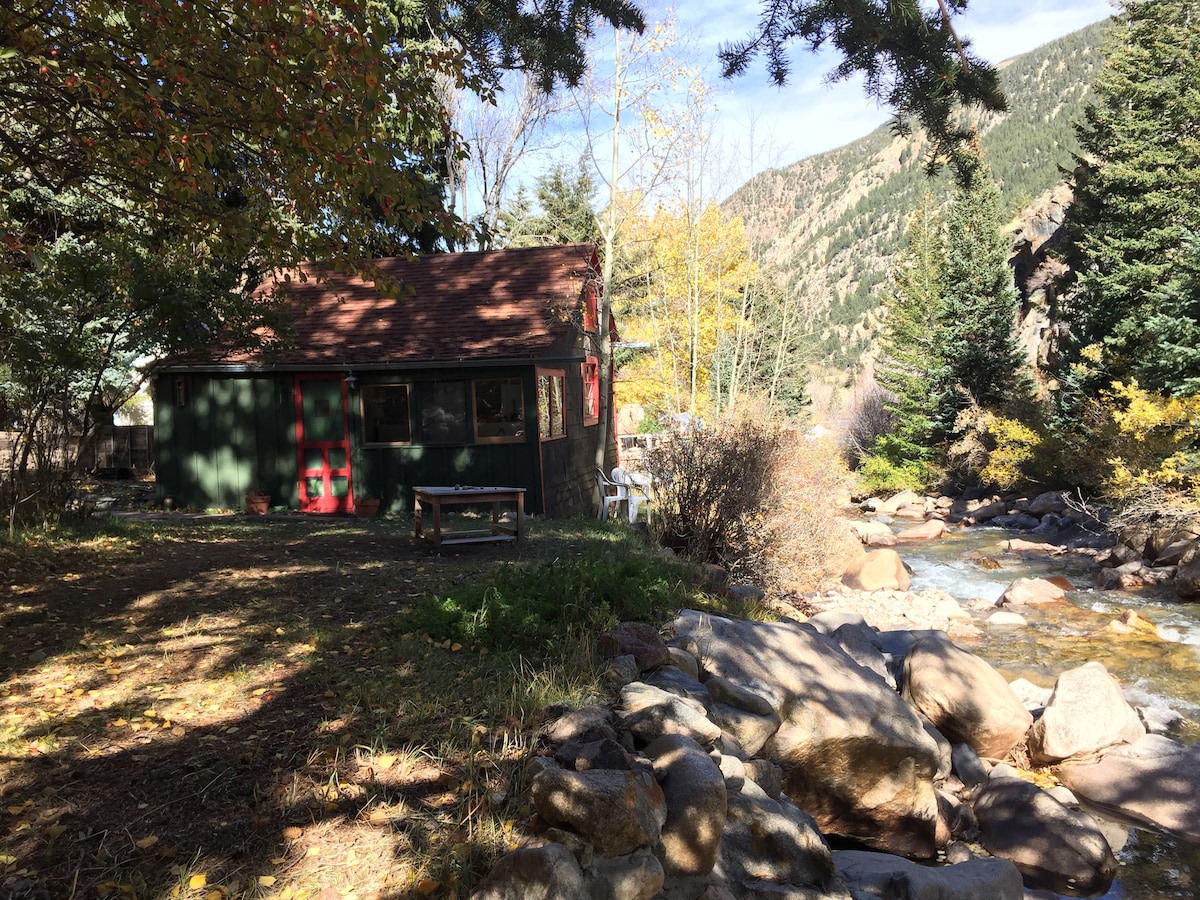 The Cricket- An amazing Tiny House!
The Cricket is a rustic historic cabin in a small neighborhood on Spring Street along side the rushing Clear Creek and nestled among an Aspen grove.
Tiny house hosted by Caroline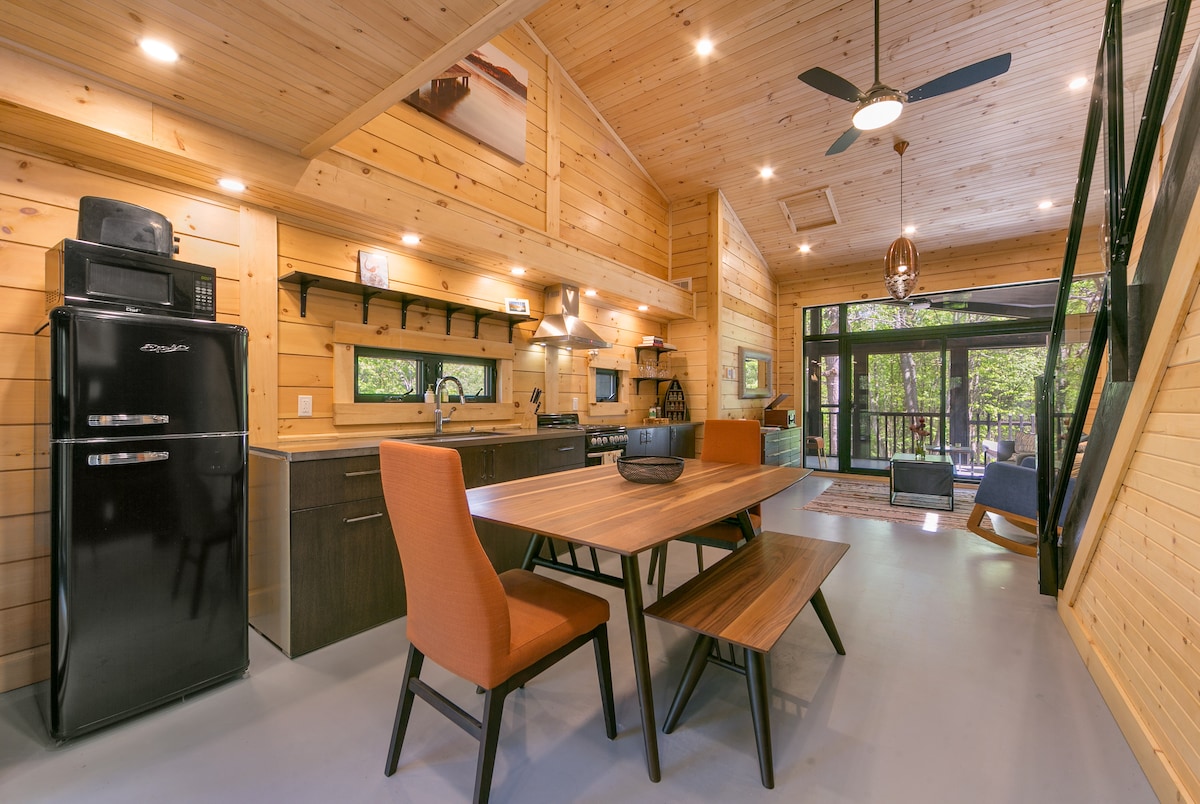 Muskoka's Luxury Tiny House
Serenely situated between Gravenhurst and Bracebridge, Tiny Haus has been custom built by an award winning architect to capture the beauty of the natural surroundings.
If you are interested in purchasing this home, you can contact the seller here, and let them know you discovered their house at itinyhouses.com.