If you are looking for impressive examples of tiny house design these days, the city to turn to is Hong Kong. With a severe shortage of space and a growing population, more and more Hong Kong residents are moving into tiny spaces. One outstanding example of beautiful and efficient tiny design in Hong Kong is this mini tree house residence by NCDA.

The entire structure measures a mere 370 square feet. Originally the layout of the home was entirely different, typical of residences in the area. NCDA decided to knock down the wall which divided the space before and open up the interior. A contrasting color scheme with teal walls brings definition to the space.

The windows in this home are positively huge. What a view! Sitting down to a meal at this table would be a true delight.
The Helm—2-Story Container Home close to Magnolia Market

Elegant simplicity is emphasized in every line of the interior. Décor is kept to a minimum to keep the space free of clutter or distractions.

Standing in the dining area, we can look back toward the living room and the kitchen to see how the lower level fits together and functions. Notice how the teal walls help to divide the living and dining areas off from the kitchen, which has the natural wood walls.

The ladder leads up to the loft where the bed is situated.

The loft is a tight fit to be sure—there is barely enough room to sit upright in the bed from the looks of it. But thanks to the openness of the overall design, the space doesn't feel overly cramped.

in an infinite green oasis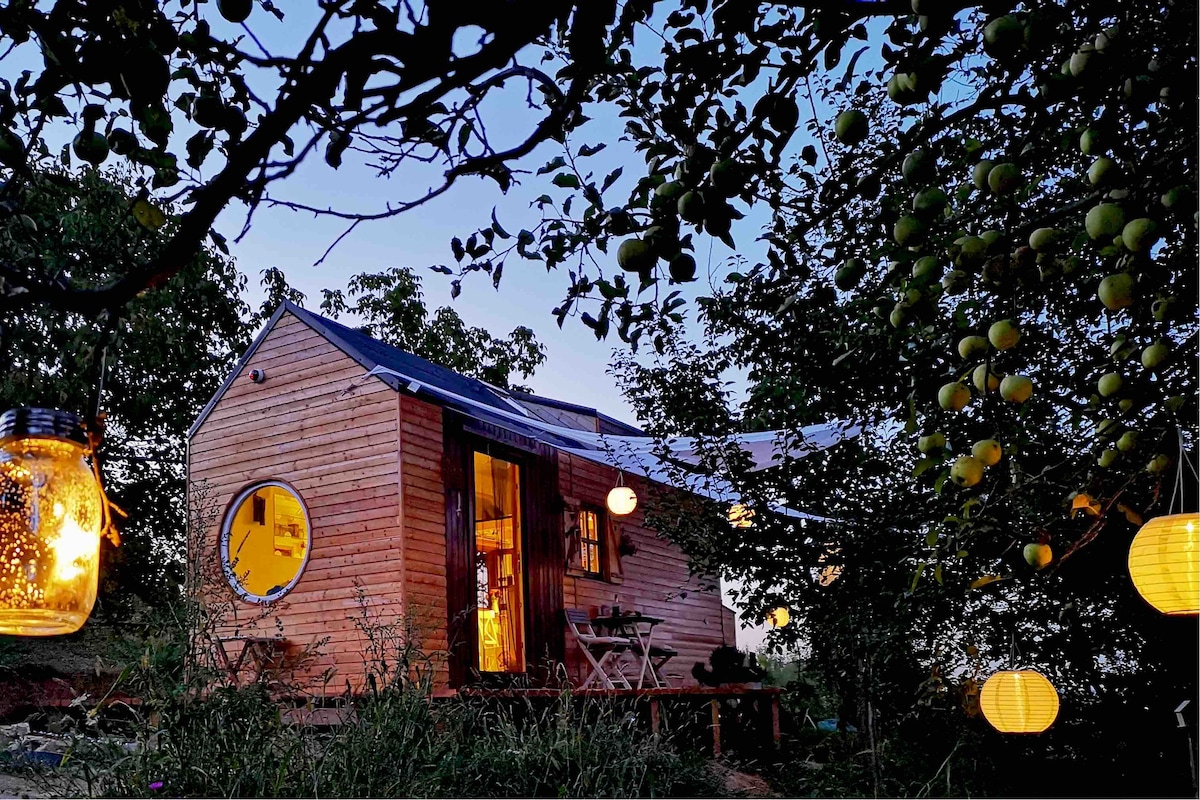 Tiny House on wheels
This is not just another bed you rest in overnight. It is a dazzling experience! Superhost Gabriella will amaze you with her cozy tiny house.
Entire house hosted by Robin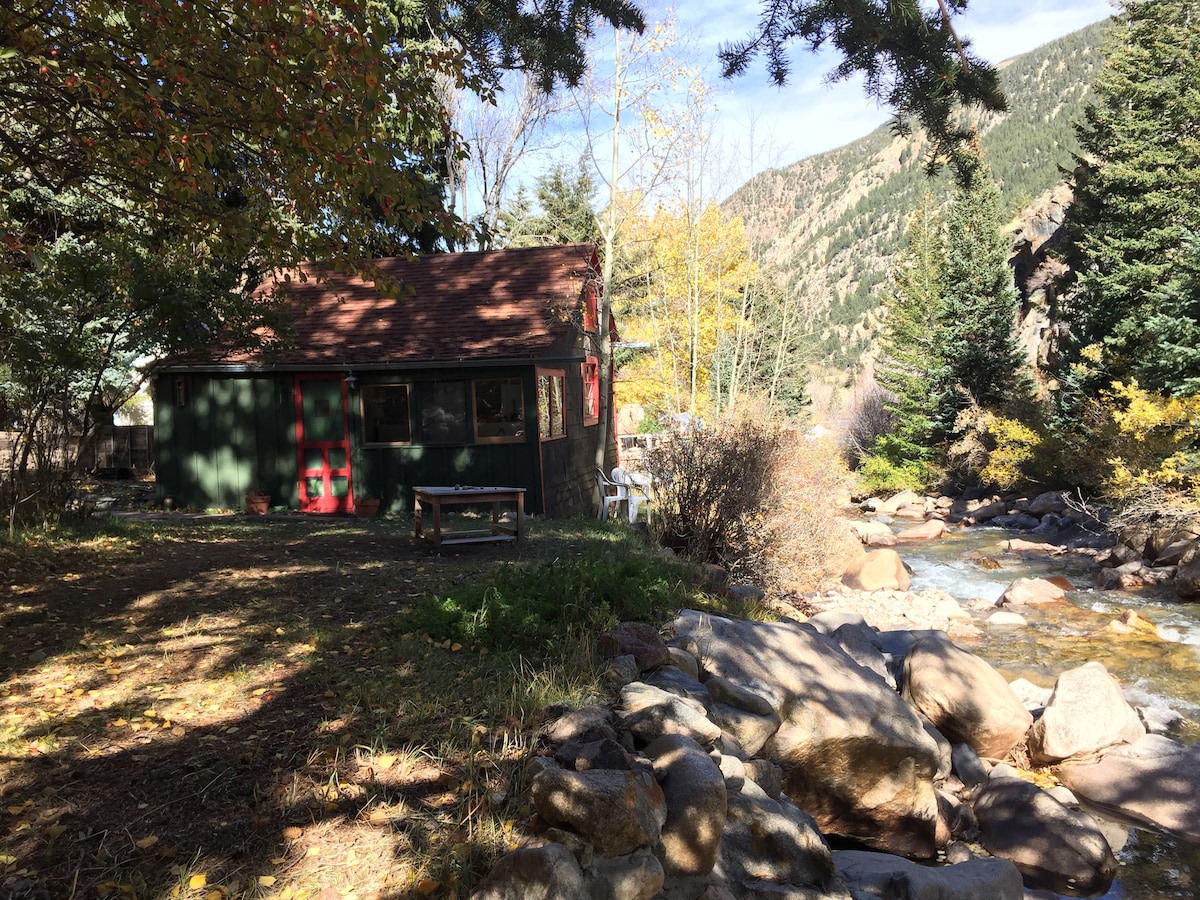 The Cricket- An amazing Tiny House!
The Cricket is a rustic historic cabin in a small neighborhood on Spring Street along side the rushing Clear Creek and nestled among an Aspen grove.
Tiny house hosted by Caroline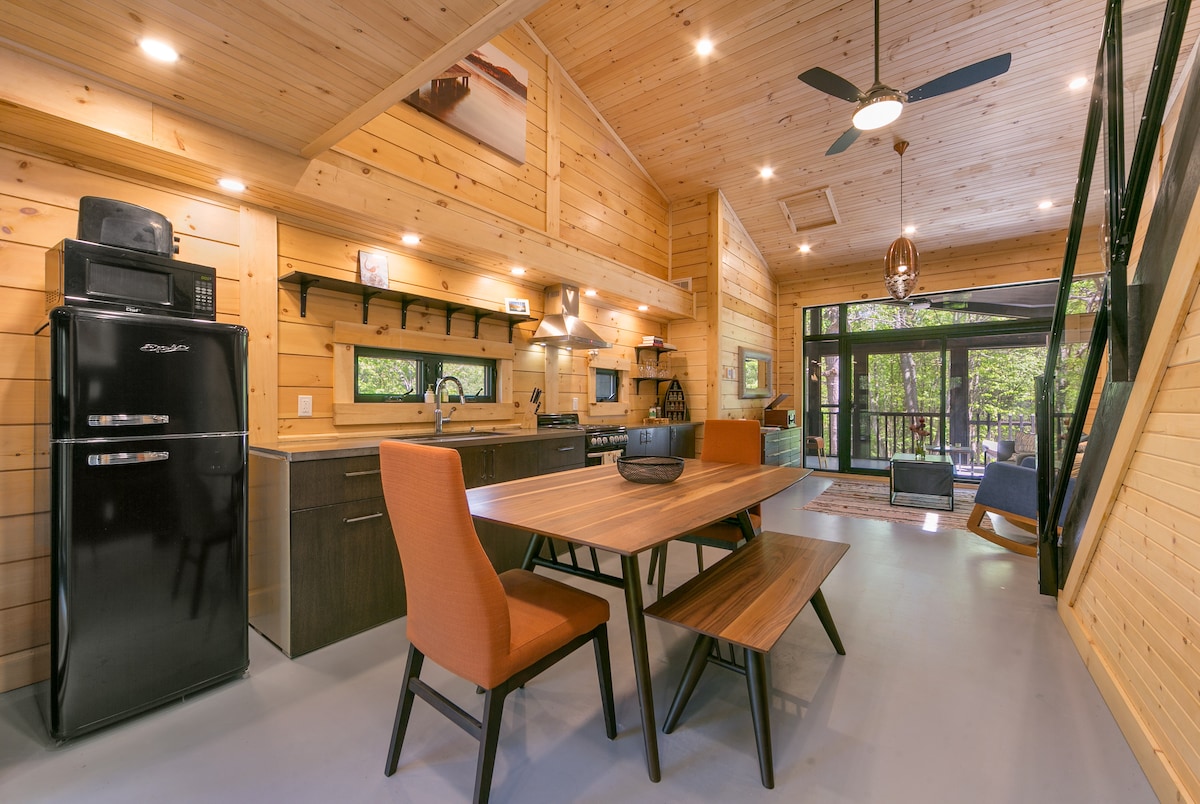 Muskoka's Luxury Tiny House
Serenely situated between Gravenhurst and Bracebridge, Tiny Haus has been custom built by an award winning architect to capture the beauty of the natural surroundings.
To be sure, this looks to be one of the most stylish tiny homes I have seen in quite some time. Want to read more? Check out the project over at the official NCDA website.