If you have a beautiful site to install a tiny house, you are going to want a home which can make the most of that setting. That means shopping for a tiny house which includes a roomy porch, like this one for sale in Panama City Beach, FL for $69,000.

This charming house measures 28 feet in length by 8 feet in width by 13.5 feet in height—a fairly standard size for a tiny house. The steel trailer it is situated on was custom-designed.

The siding is pine cedar trimmed with corrugated metal. The roof is made out of corrugated metal as well.
The standout feature however is definitely the porch. It is roomy enough to set up a couple of chairs and still have space left over. A wide awning overhead can provide some shade or keep the rain off your head. You can sit surrounded by the beauty of your environs while taking pride in your lovely tiny home.
The Helm—2-Story Container Home close to Magnolia Market

The walls are made out of nickel gap white washed pine, while tongue and groove pine was used for the floor. Soy foam insulation ensures that the interior of the house remains comfortable throughout the year. The lights in the home are all LEDs to help maintain energy efficiency.

The home is equipped with hookups for sewer, water and cable as well as a 110 V full sized 200 amp breaker box.

In the bathroom, there is a shower stall made from corrugated tin.

A pedestal sink and a flushing toilet are included as well.

The house features two lofts. The smaller of the lofts serves as a storage area, while the larger of the two can be used for sleeping.

In the kitchen, you will find beautiful butcher block counters which were custom-designed for the house. The oven and stove are fuelled by propane, with three burners available for cooking. You also have a 9.9-cubic-foot fridge at your disposal.

What really preserves the sense of openness inside this house is the pitched shape of the roof and ceiling.
in an infinite green oasis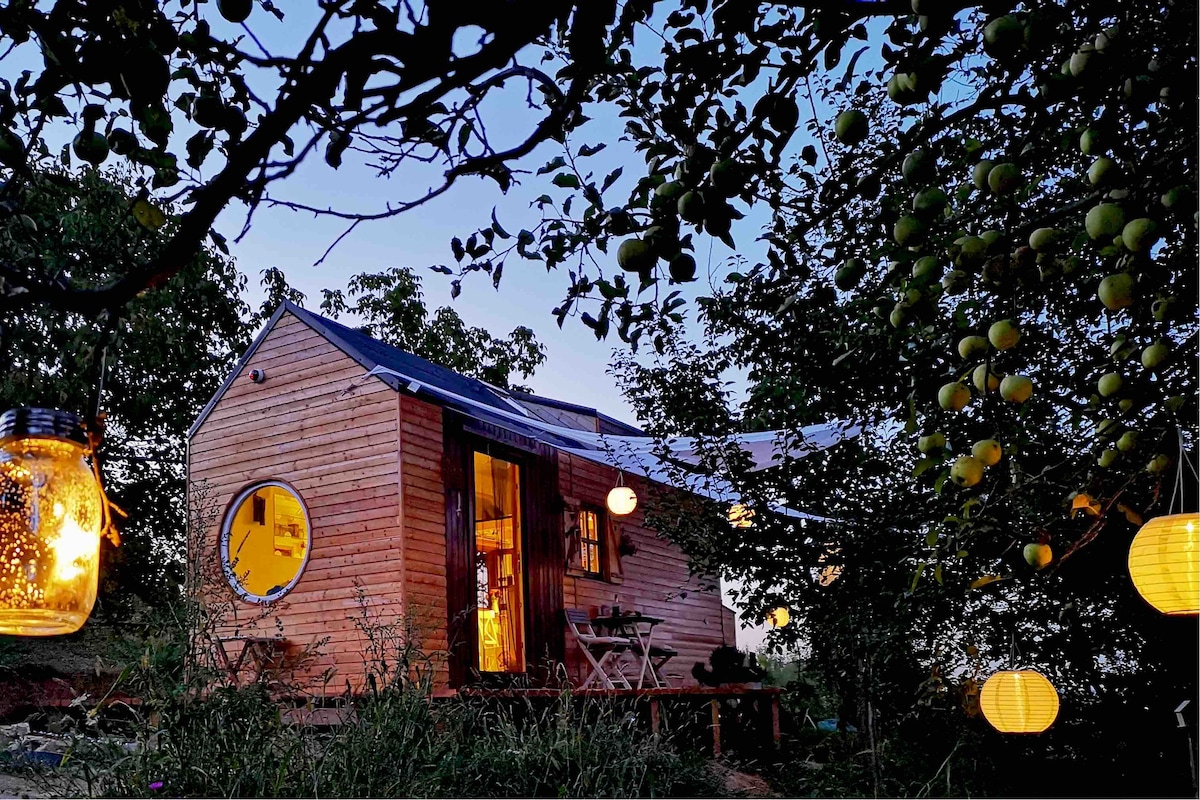 Tiny House on wheels
This is not just another bed you rest in overnight. It is a dazzling experience! Superhost Gabriella will amaze you with her cozy tiny house.
Entire house hosted by Robin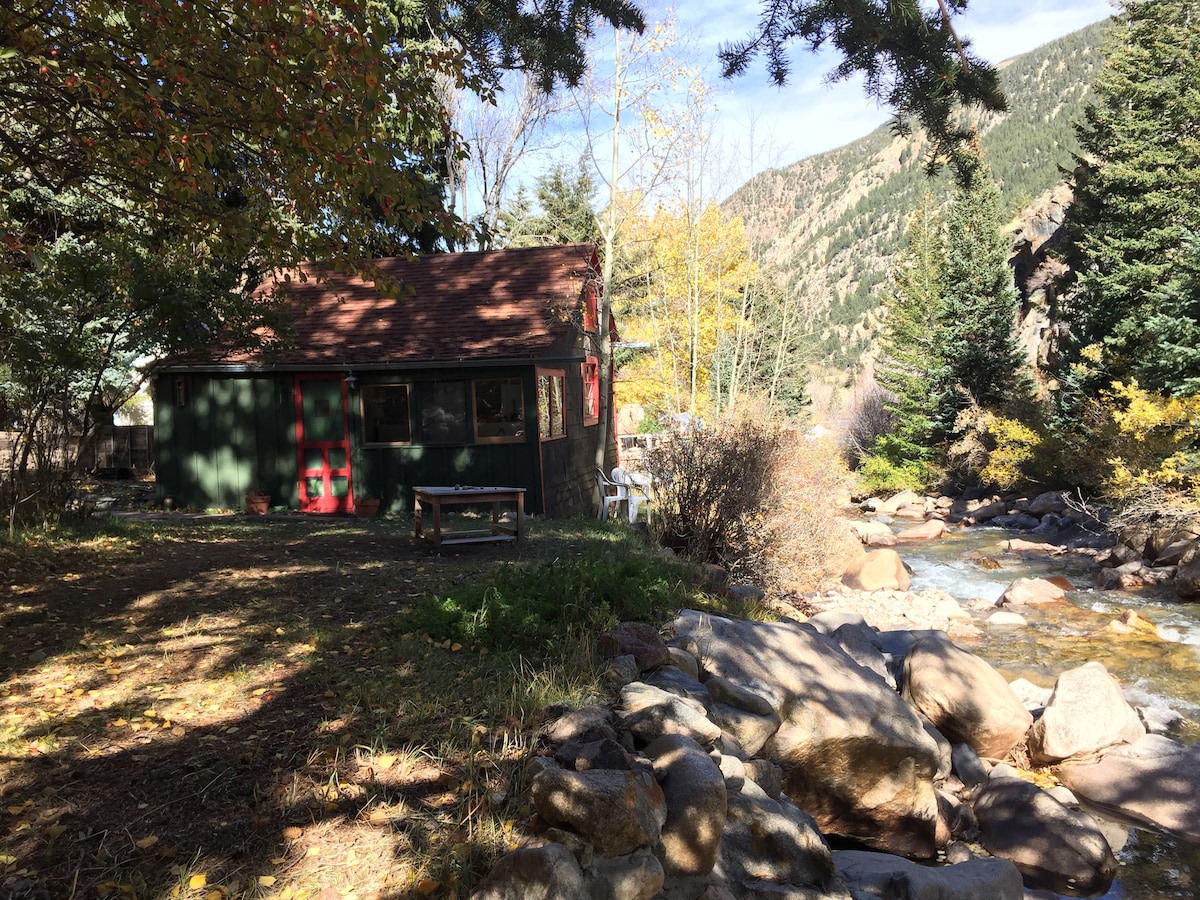 The Cricket- An amazing Tiny House!
The Cricket is a rustic historic cabin in a small neighborhood on Spring Street along side the rushing Clear Creek and nestled among an Aspen grove.
Tiny house hosted by Caroline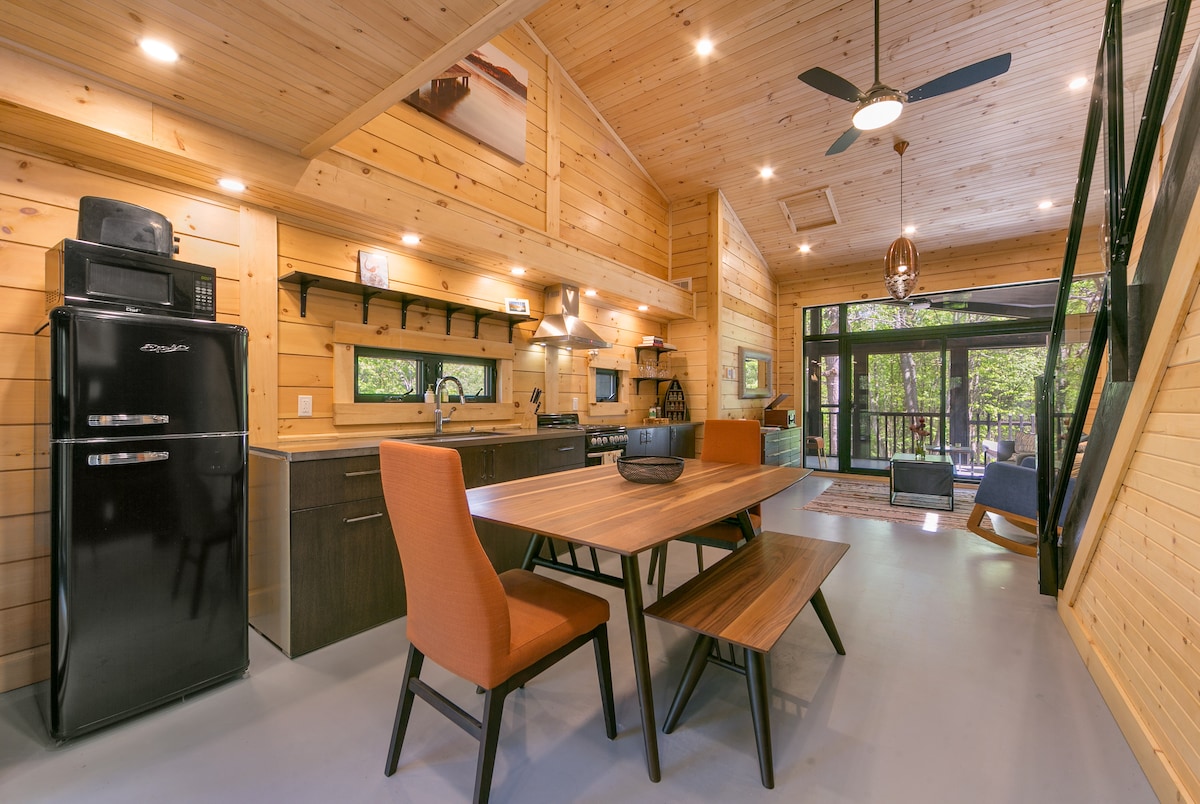 Muskoka's Luxury Tiny House
Serenely situated between Gravenhurst and Bracebridge, Tiny Haus has been custom built by an award winning architect to capture the beauty of the natural surroundings.
If you've fallen in love with this 300-square-foot tiny house and want to call it home, visit the Tiny House Marketplace on Facebook to view the post and make sure to join our Tiny house marketplace group on Facebook to see tiny houses on sale instantly.. There you can contact the current owner, Randy Breiland. If you do purchase this house, it comes with free delivery.