If you have been looking for an excellent deal on a tiny house, consider this one which is presently listed for sale in Smartsville, CA.

Describing it, the seller writes, "Tiny house on wheels, must sell, cannot take payments. Full-sized kitchen appliances, large corner shower, selling furnished, ready to be moved to your location!"

The kitchen features lots of counter space and appliances already installed and ready to use.

With its large sliding glass door, lots of light comes into the living room. You could install a TV right above the fireplace.

Glancing into the bathroom, the large shower looks to be a real treat. There is a flush toilet between the shower and the vanity, which features a stylish round mirror and lights overhead.
The Helm—2-Story Container Home close to Magnolia Market

Check this out, a downstairs bedroom! Remember, you are getting not just the house, but all the furnishings. So this is an awesome deal.

If you wanted a big closet space in your tiny house, you have it! This closet provides more than enough space for a huge wardrobe.

With its neutral tones and hints of blue, the living room has a lovely color scheme that should easily be able to appeal to varied tastes. Incorporating your own décor should be a breeze. Curtains are ready to be drawn across the doors to provide privacy.
The tile walls of the kitchen add a unique decorative touch to space. Who needs a backsplash when your entire wall can be tile?
You can get a much better idea of what the exterior of the house looks like in this photo. The beautiful color of the siding complements the interior perfectly.
in an infinite green oasis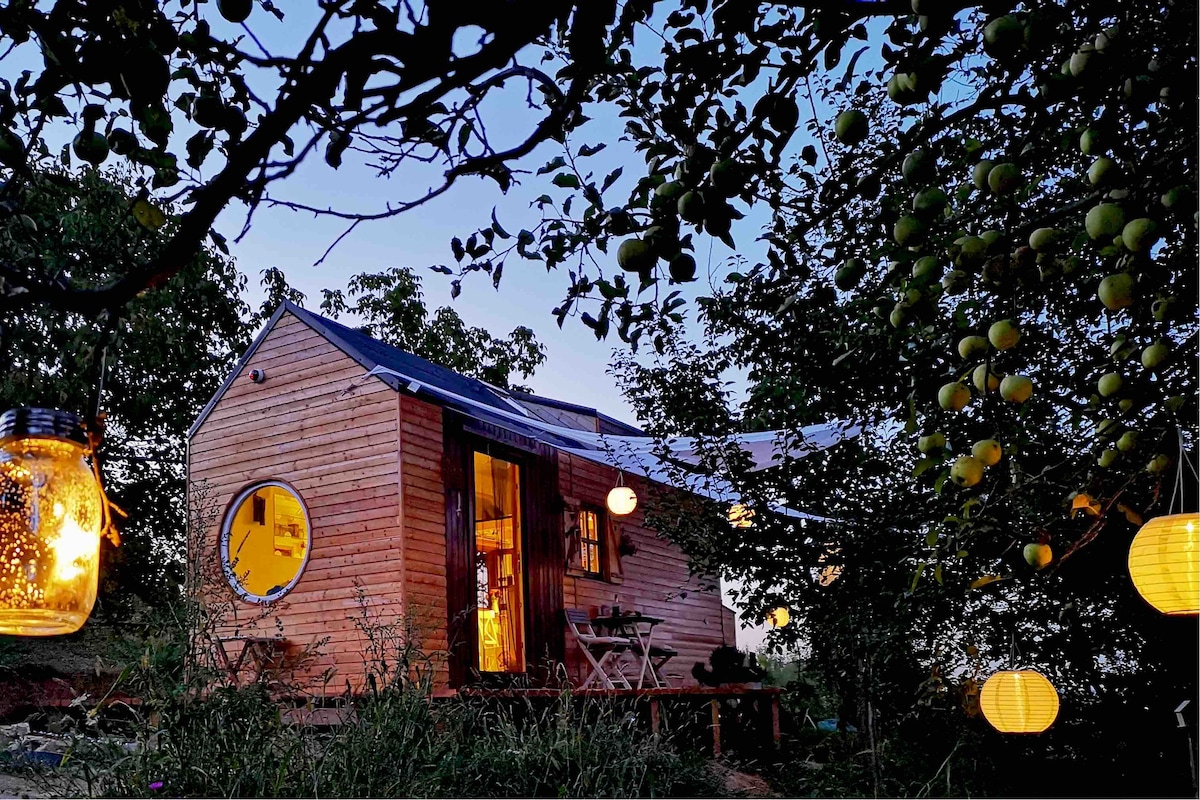 Tiny House on wheels
This is not just another bed you rest in overnight. It is a dazzling experience! Superhost Gabriella will amaze you with her cozy tiny house.
Entire house hosted by Robin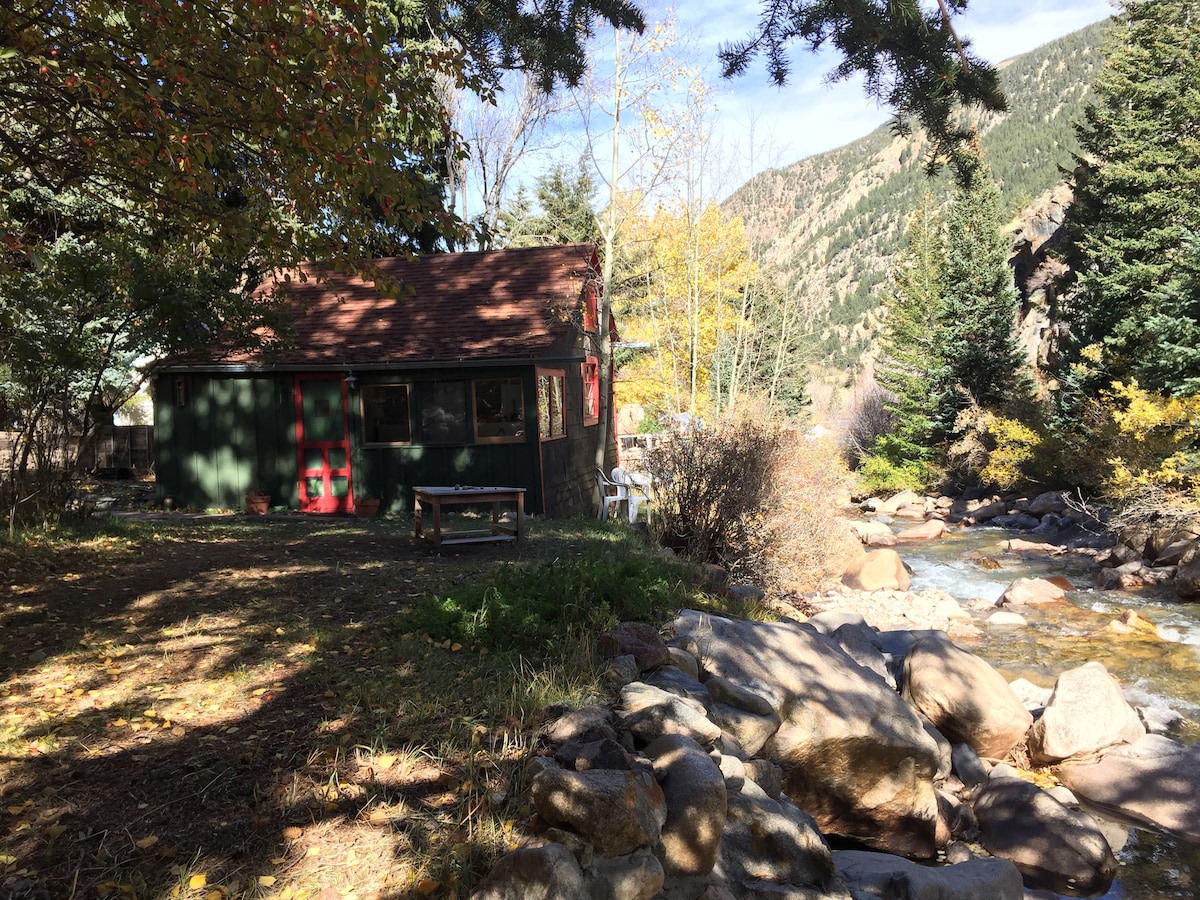 The Cricket- An amazing Tiny House!
The Cricket is a rustic historic cabin in a small neighborhood on Spring Street along side the rushing Clear Creek and nestled among an Aspen grove.
Tiny house hosted by Caroline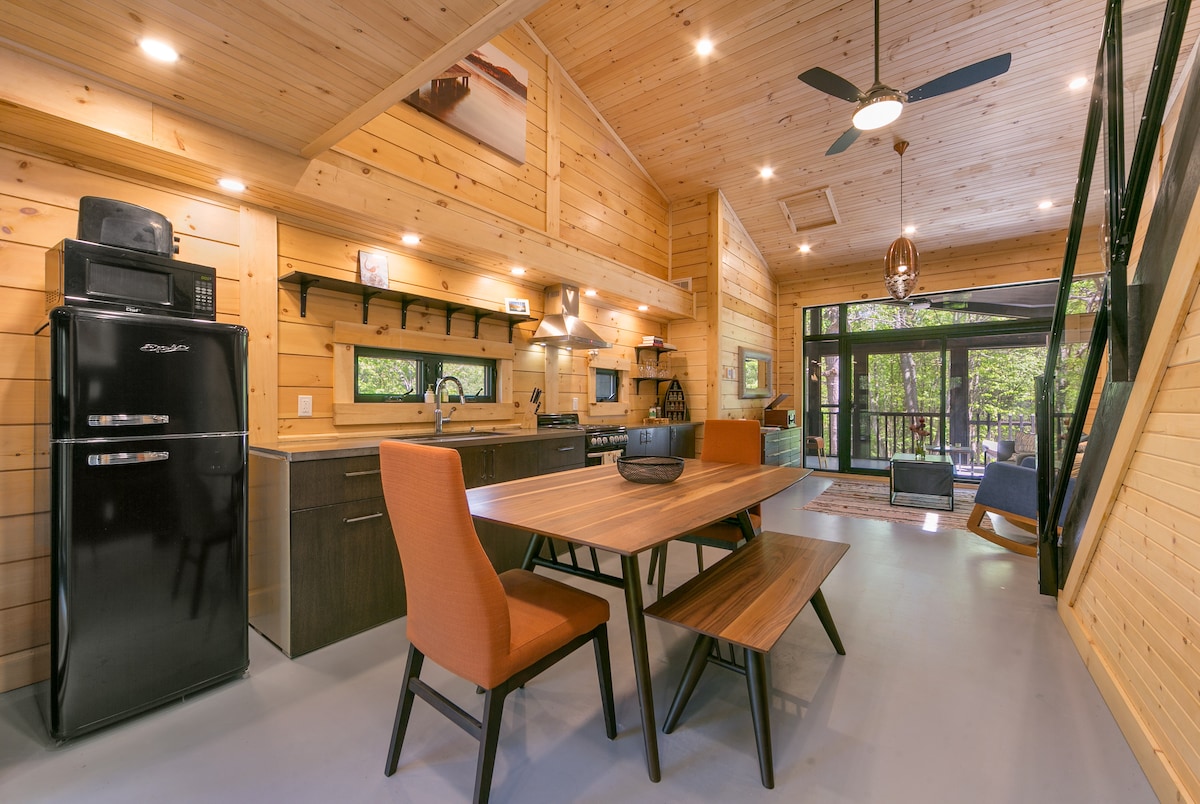 Muskoka's Luxury Tiny House
Serenely situated between Gravenhurst and Bracebridge, Tiny Haus has been custom built by an award winning architect to capture the beauty of the natural surroundings.
If you want to learn more about the house or purchase it, you can contact the seller by visiting the post at Tiny House Marketplace.