Did you see our post, "This Two-Story Shipping Container House in Litchfield is the Stuff Dreams Are Made Of?" If so, you may recall that I mentioned that the container house accommodation featured in that post is one of two that are on the same site in Litchfield, Australia.
The other container house featured two stories and incredible views. But if you cannot climb stairs or simply prefer not to, instead of staying at "Cabin Two," you can stay at "Cabin One." Let's take a tour of Cabin One now!

The layout of this accommodation consists of two converted shipping containers placed next to each other. They are angled toward each other and include a patio which connects them. An awning extending over the patio from each shipping container provides shade if you are dining or relaxing outside.

The kitchen and living room in this accommodation are identical to those featured in the two-story "Cabin Two."
A breakfast bar is situated under a huge window that spans that entire section of the wall, offering views outside. Across from the bar is the counter where you can prepare your own meals. Cooking in a tiny kitchen on vacation is a great opportunity to preview the experience if you are thinking about moving into a tiny house of your own.
One outstanding feature of the design of the kitchen is the way that the fridge and freezer are pushed back out of the way in an alcove of their own at the back of the room. That way, neither the fridge nor the cabinets nor shelves around it intrude on the available space.
You will find a microwave in the kitchen as well as basic dishes and cutlery.
The Helm—2-Story Container Home close to Magnolia Market

Also identical to what you will find in "Cabin Two" is the beautiful minimalist bathroom in "Cabin One."
A vessel sink and a simple vanity with a wide counter make getting ready for your day a breeze. There is also a lot of storage under the counter. But the coolest feature is located on the other side of the toilet. A glass wall spanning from floor to ceiling divides off a whole section of the room to serve as the shower.

This photo shows you how the bathroom connects to the bedroom.

There is one queen-size bed and one cot in the bedroom along with two-floor mattresses you can put out in the common spaces. The glass walls in the bedroom offer amazing views of the surrounding seclusion.

The living room is just like the one in the other cabin. While staying at this accommodation, you have a TV and WiFi to keep you occupied when you are exhausted from exploring the natural splendor outside for the day. But large glass doors mean that you are not separated from that natural beauty.

There is an outdoor grill you can use right next to the little table and chairs on the patio. You can open the entire kitchen window wide so that the fresh air can circulate and those indoors and outdoors can speak to each other easily.

Describing the accommodation and its location, the host writes, "Be immersed in the rugged beauty of our Northern bushland, from the luxury and comfort of our ground level cabin. Whether you need to unwind in peace and quiet, connect with nature, or simply relax and enjoy the modern, unique vibes of shipping container living – this place is what you make it!​ It also makes the perfect space to come home to after exploring Litchfield's waterfalls and attractions. This cabin is set on its own, with a short walk to Cabin 2 and the owners' residence.​"

If you need to cool off, there are rock pools located nearby where you can go swimming. But for your convenience, your accommodation is also fully air-conditioned.

If you have children, you can bring them with you to this accommodation, and the host will provide you with the additional mattresses, cots, and bedding that you require.

The host adds, "We provide bacon and eggs and a few treats in your fridge to welcome you to Hideaway. Our cabins are solar-powered during the day and (quiet) generator at night."
If you would like to book a stay at this shipping container accommodation, the price is $200 per night as of the time of this writing, which is the same as Cabin Two.
If you have any children over the age of five, each will be $10 extra per night.
in an infinite green oasis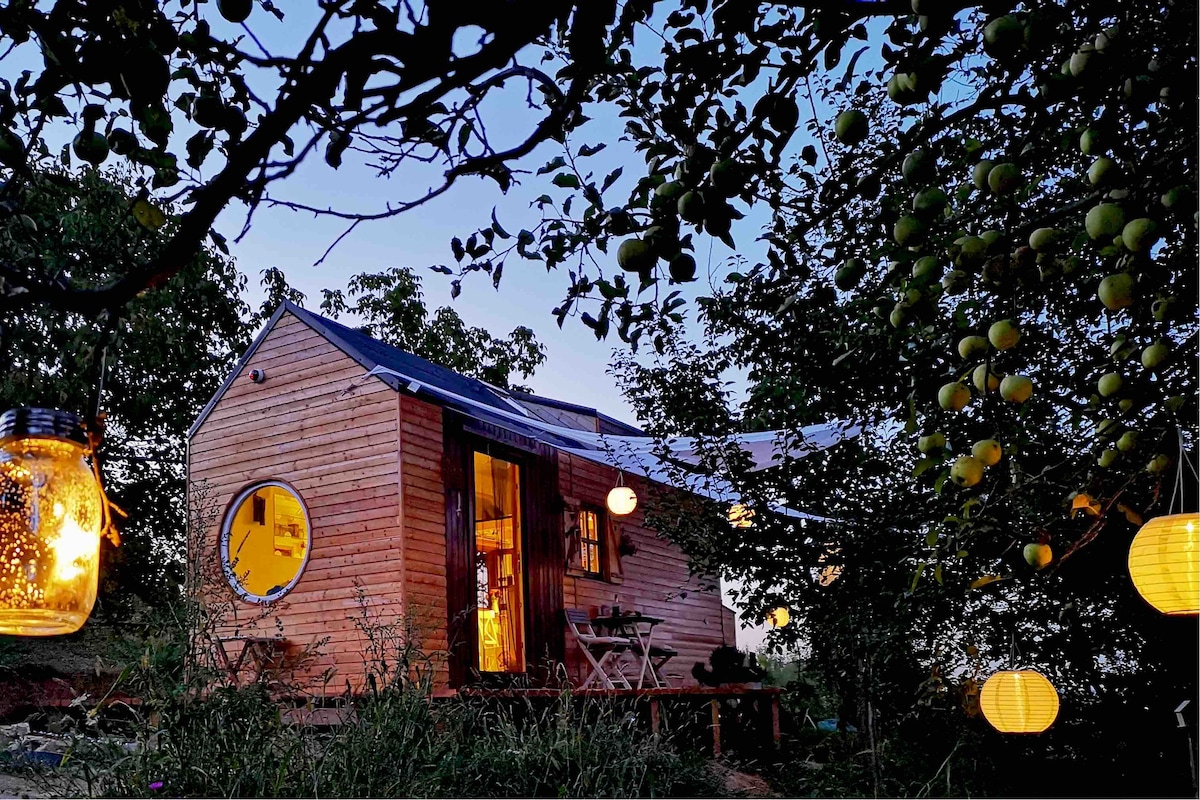 Tiny House on wheels
This is not just another bed you rest in overnight. It is a dazzling experience! Superhost Gabriella will amaze you with her cozy tiny house.
Entire house hosted by Robin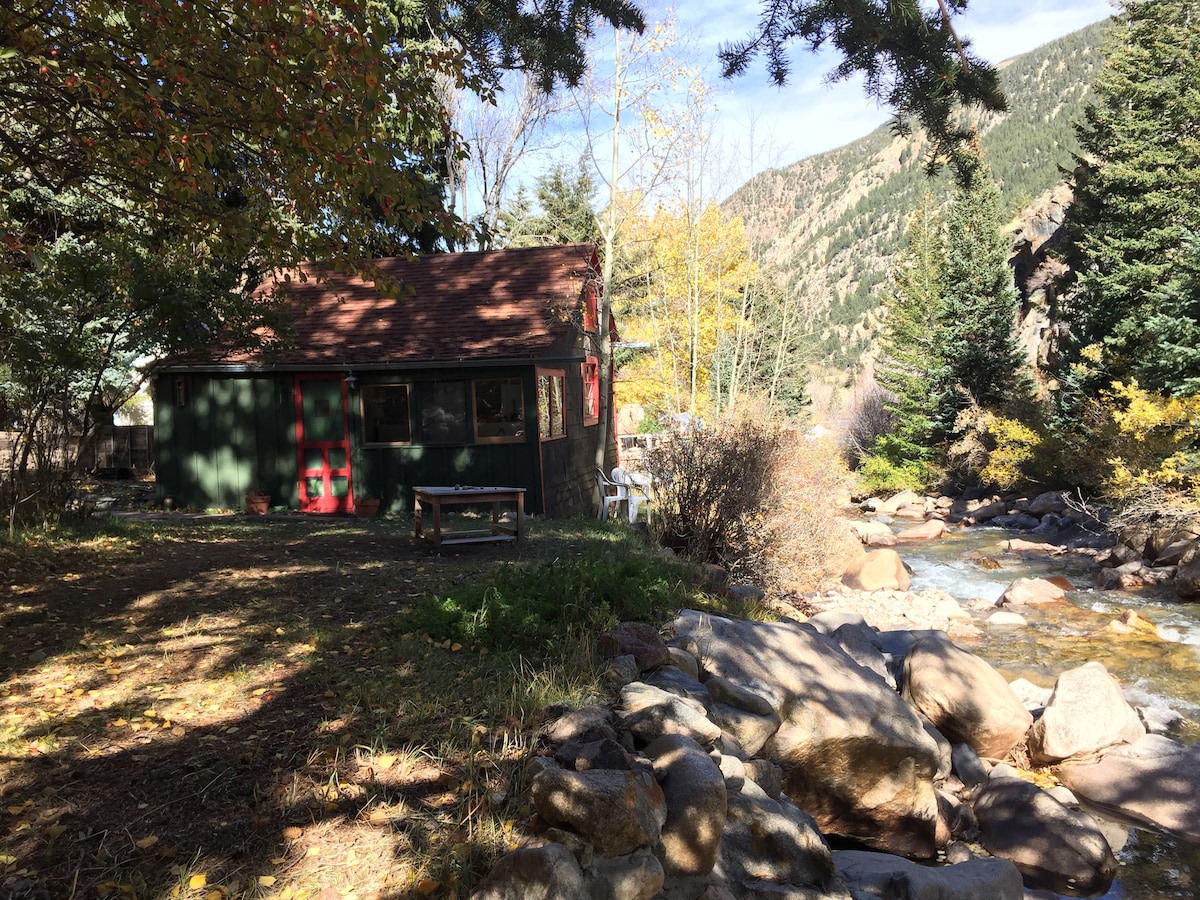 The Cricket- An amazing Tiny House!
The Cricket is a rustic historic cabin in a small neighborhood on Spring Street along side the rushing Clear Creek and nestled among an Aspen grove.
Tiny house hosted by Caroline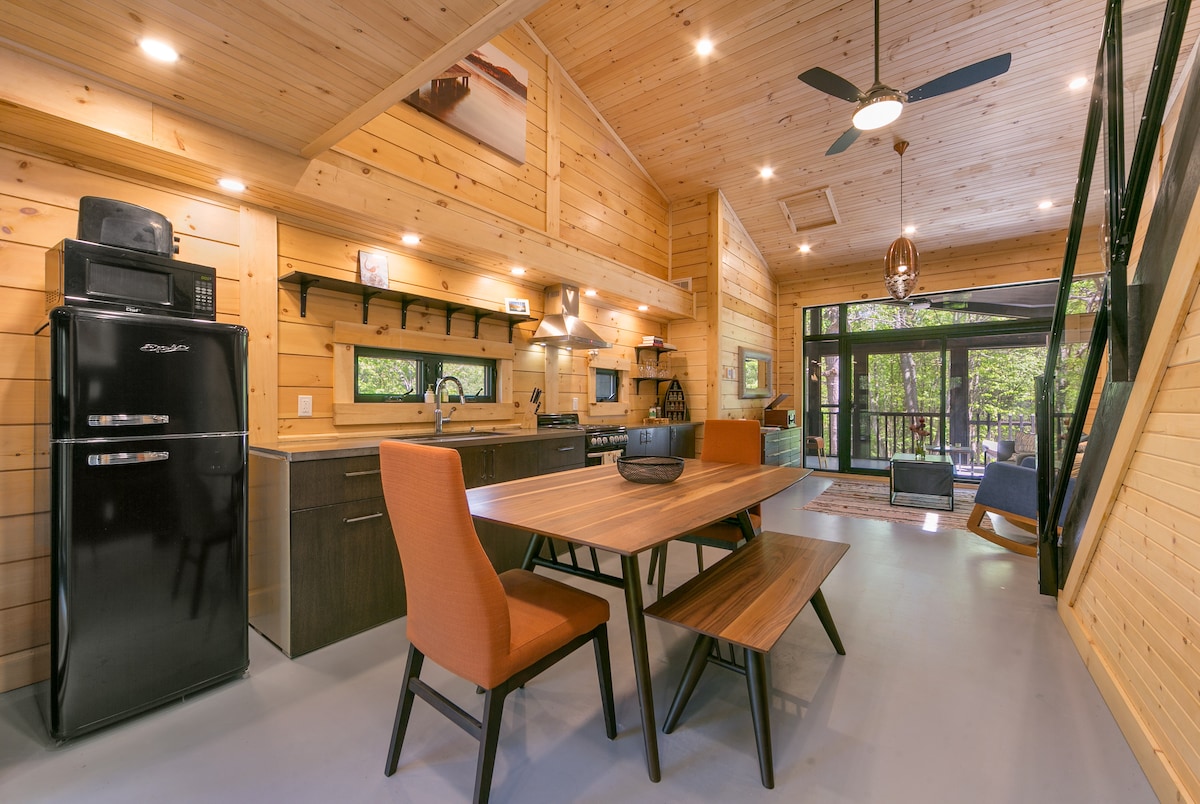 Muskoka's Luxury Tiny House
Serenely situated between Gravenhurst and Bracebridge, Tiny Haus has been custom built by an award winning architect to capture the beauty of the natural surroundings.
You also are allowed to have a third adult staying with you for $20 per night more. So, if three adults are splitting the price, this becomes a very cost-effective rental considering that you have the whole place yourself in utter seclusion.
You can find out more or book your stay at AirBnB.