I love shipping-container homes. And personally, I really like when they look like shipping containers. But not everybody goes for that industrial vibe. If you like the idea of a container house, but would prefer something a little more "homey" in the traditional sense, you are going to adore this charming tiny house.

Impressive, right? This does not look like it is or ever was a shipping container! It looks like a regular wood cabin. Okay, maybe not a regular wood cabin. It's too amazing for that. The live edge siding is instantly eye-catching, giving the wood cabin an incredibly rustic feel.

A pitched roof has been added on top. This makes the home ideal for any climate. Even if you move somewhere with lots of rain and snow, the roof should make it easy for all that precipitation to slide off. This is an advantage over the flat roof which container houses have by default.
The Helm—2-Story Container Home close to Magnolia Market

Drywall has been installed inside the home. A water heater and basic plumbing have also already been installed, and the home has electrical wiring already in place. The roomy bathroom features a flush toilet and a simple but attractive vanity.

In these photos, the tiny house has been furnished as a little home office, complete with a desk, office chair, and printer. It would also work as a home to live in, however. You just need to figure out the kitchen.

Here's what the room looks like facing the other direction away from the desk.

This photo displaying additional seating gives you an idea for how much room is available to work with.

The tiny shipping container cabin is currently located in Lake Village, Indiana. It costs only $13,050. That is a pretty awesome deal for a beautifully finished cabin which already has electrical and plumbing ready to go.
in an infinite green oasis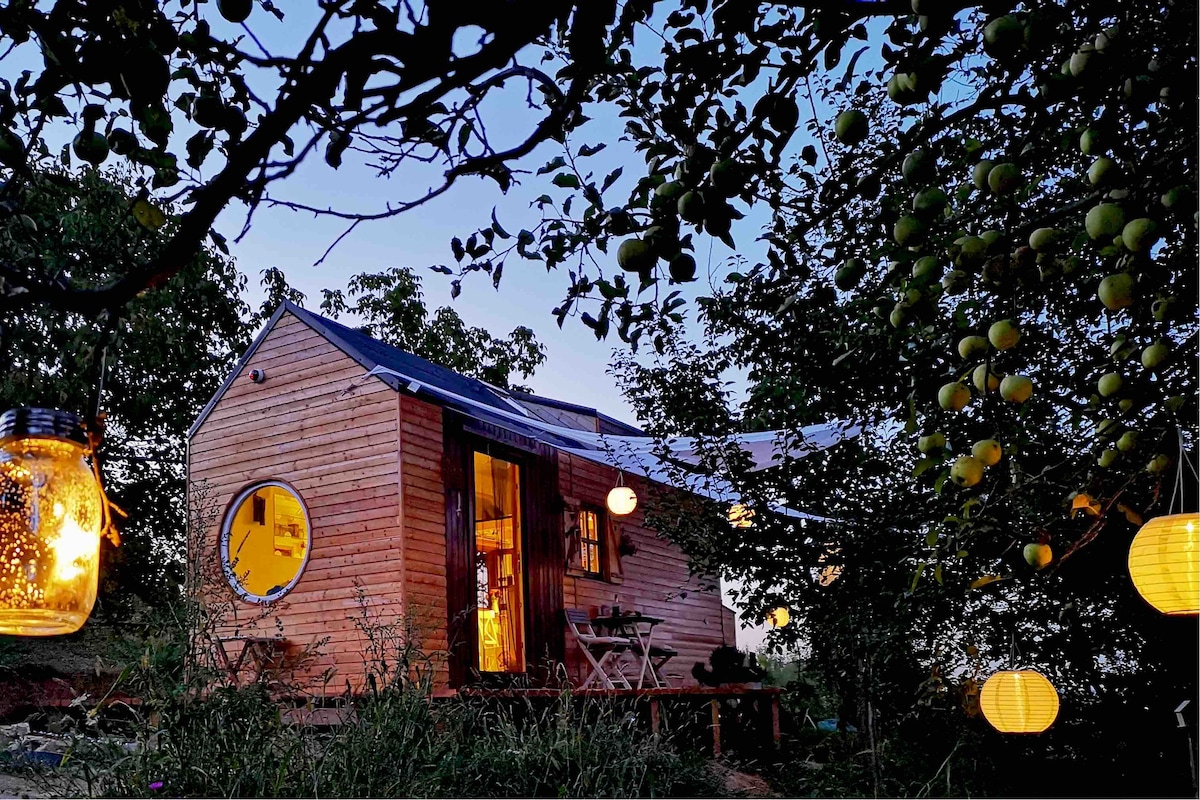 Tiny House on wheels
This is not just another bed you rest in overnight. It is a dazzling experience! Superhost Gabriella will amaze you with her cozy tiny house.
Entire house hosted by Robin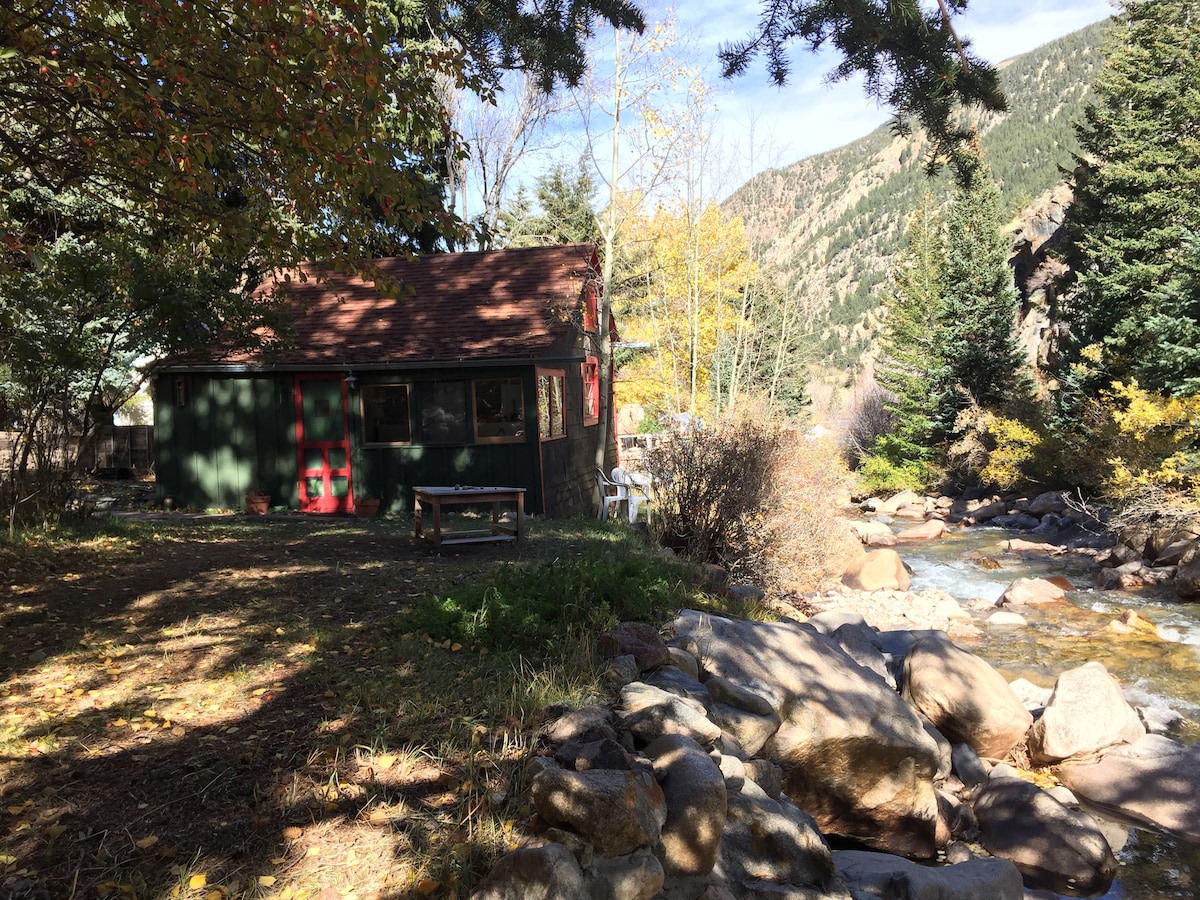 The Cricket- An amazing Tiny House!
The Cricket is a rustic historic cabin in a small neighborhood on Spring Street along side the rushing Clear Creek and nestled among an Aspen grove.
Tiny house hosted by Caroline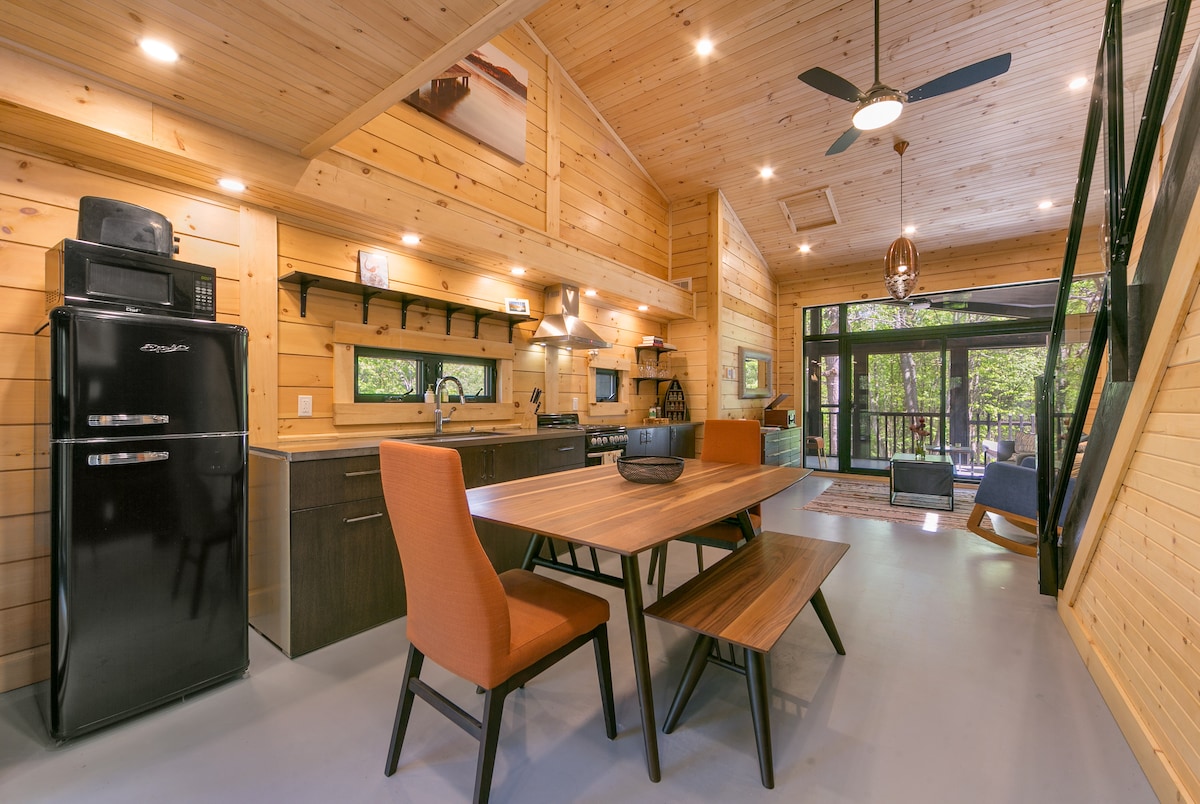 Muskoka's Luxury Tiny House
Serenely situated between Gravenhurst and Bracebridge, Tiny Haus has been custom built by an award winning architect to capture the beauty of the natural surroundings.
If you would like to learn more or get in touch with the seller, take a look at the Tiny House Marketplace post.