Are you looking for a beautifully constructed tiny house which you can finish yourself at a reasonable price? This stunning house is on sale right now for just $10,500.

The seller writes, "Weighing in at 5,000lbs and under 10ft tall, this unit can be comfortably pulled by most any half ton and larger truck / SUV. The hard work on the interior was completed while the personal customization components were left wide open for your creativity to kick in with painting, bathroom design, interior design, etc."

The home features a unique frame manufactured without nails! The stunning siding is 6" cedar.
The Helm—2-Story Container Home close to Magnolia Market

R21 insulation is already installed to keep the home warm in the winter.

The builder writes, "ALL wire is pulled and electrical panel is finished with 2 outside plugs – Simply pick your interior outlet/switch colors."
in an infinite green oasis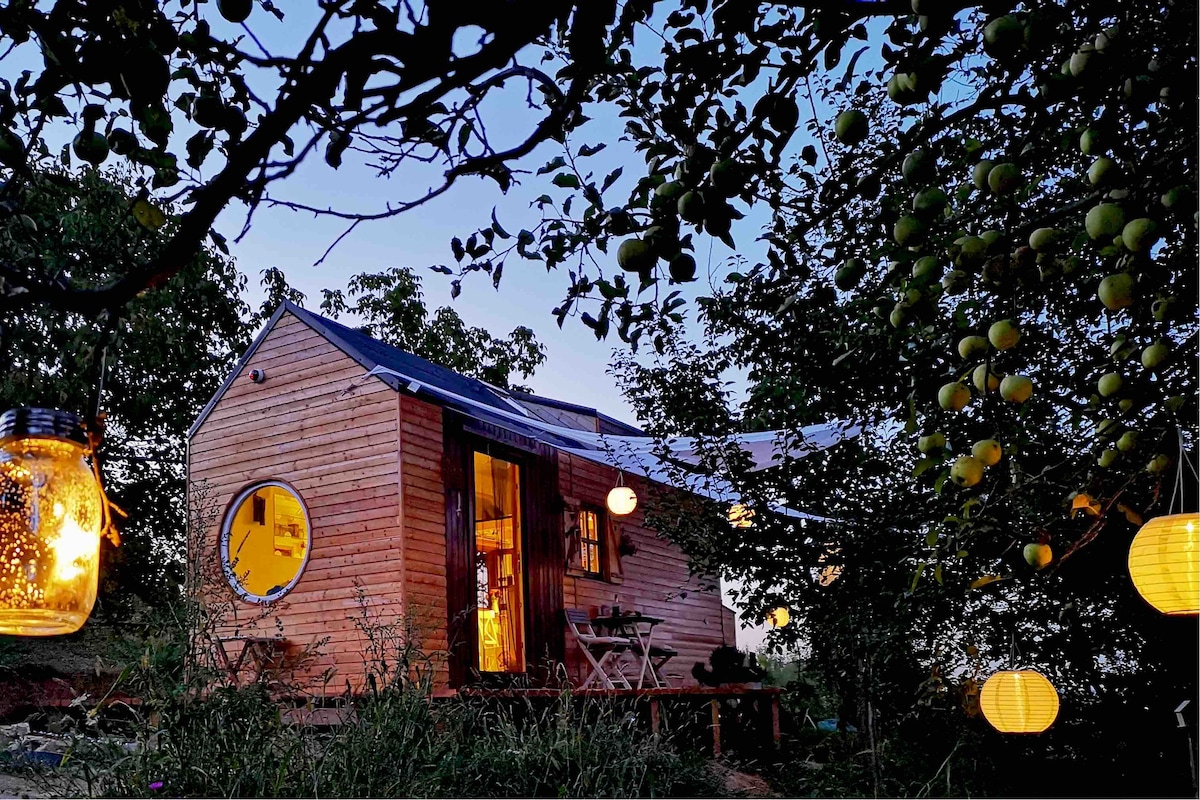 Tiny House on wheels
This is not just another bed you rest in overnight. It is a dazzling experience! Superhost Gabriella will amaze you with her cozy tiny house.
Entire house hosted by Robin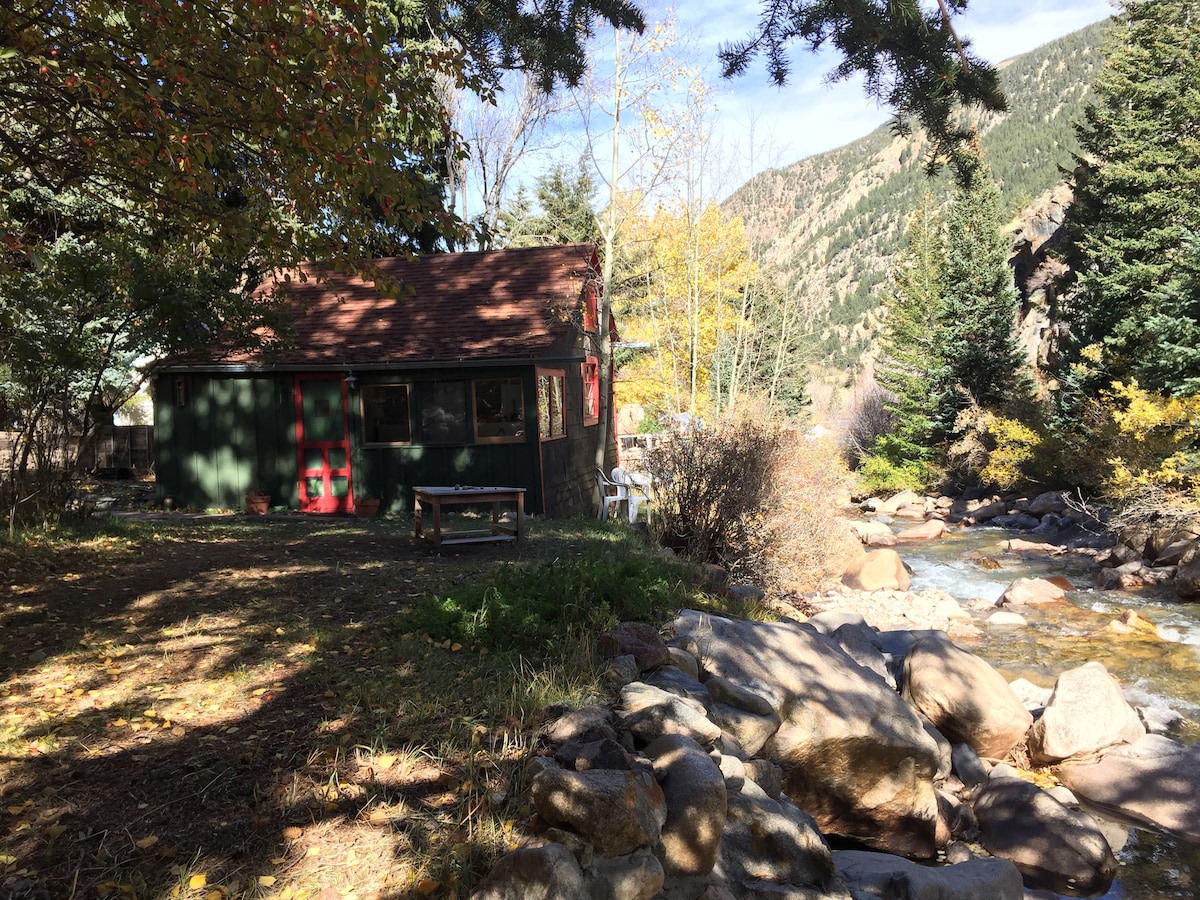 The Cricket- An amazing Tiny House!
The Cricket is a rustic historic cabin in a small neighborhood on Spring Street along side the rushing Clear Creek and nestled among an Aspen grove.
Tiny house hosted by Caroline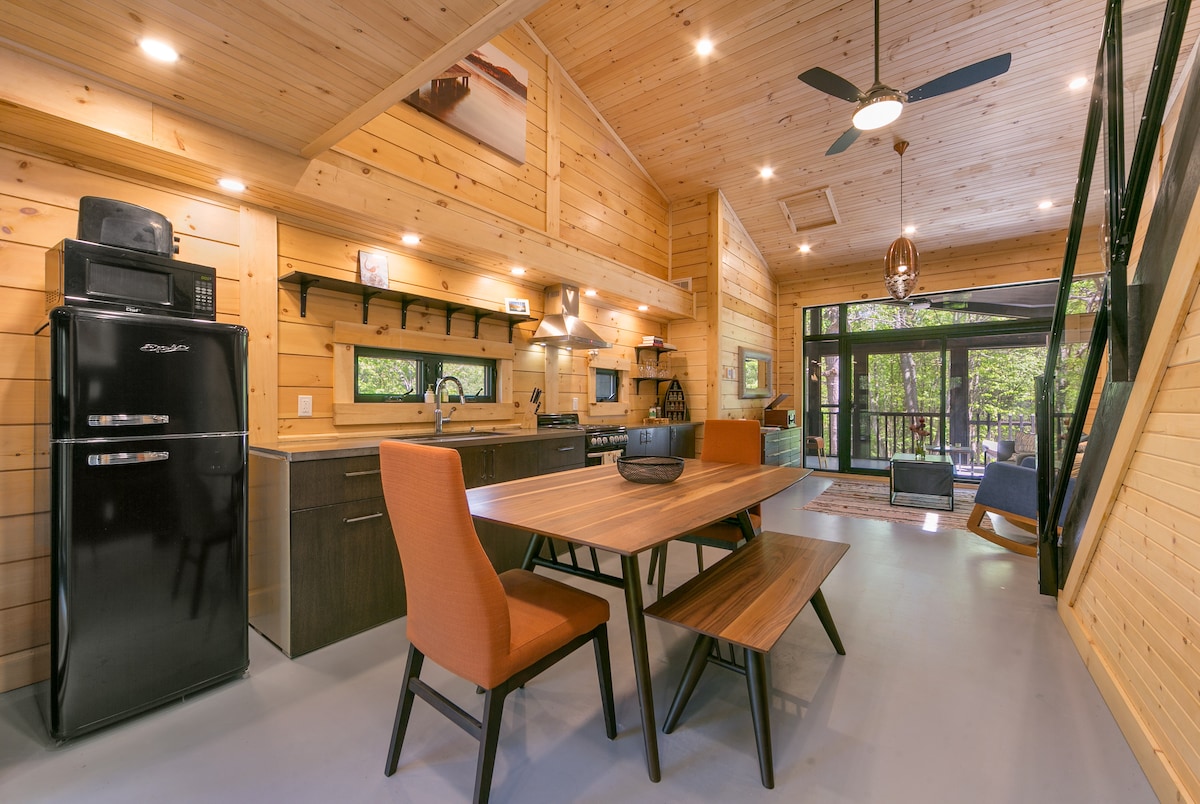 Muskoka's Luxury Tiny House
Serenely situated between Gravenhurst and Bracebridge, Tiny Haus has been custom built by an award winning architect to capture the beauty of the natural surroundings.

If you like the house, but are not equipped to finish it, the builder is willing to do the job if you pay a deposit. If you want to find out more or purchase the home, you can contact the seller here. Be sure to let her know that you itinyhouses.com referred you.