Want to vacation in comfort on a boat, or even live in one? This 1981 Hunter Cheribini 27 has been totally overhauled, and it is in amazing condition aside from requiring a little paint on the topside and some scrubbing on the bottom. It's on sale for only $5,000, which is quite a deal when you check out what you are getting.

The seller writes, "Standing and running in good shape. Has the 4.5 deeper keel, Hood roller furling. Head worked great with holding tank, pressured cold water for galley sink Berthed at Kemah Boardwalk Marina C38. The kbm marina is considered a white glove marina with security and dock help with lines, free pumpout etc. Pool, hot tub and great bathroom showers."

Why is the seller parting with the boat? He has moved away, and the boat is inconveniently located. His loss can be your gain.

Shall we take a look at the interior?
The Helm—2-Story Container Home close to Magnolia Market

The cabin looks exquisitely comfortable with seating to either side and plenty of daylight coming in through the windows and from overhead.

The bed is cozy, just right for one person.

Venturing into the galley, you see ample counter space and storage shelves.

Here is the sink in what is presumably the bathroom?

The boat is in great working condition.

$5,000 is a very reasonable investment for such a lovely boat.
in an infinite green oasis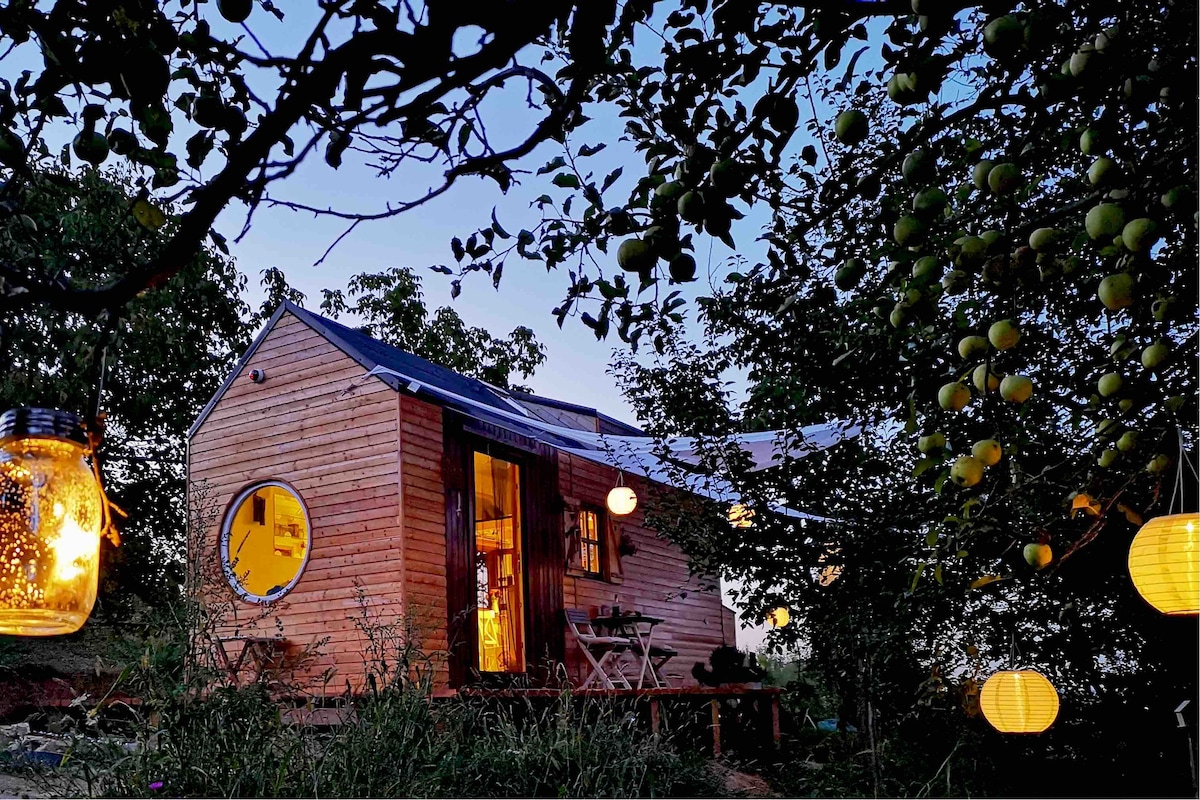 Tiny House on wheels
This is not just another bed you rest in overnight. It is a dazzling experience! Superhost Gabriella will amaze you with her cozy tiny house.
Entire house hosted by Robin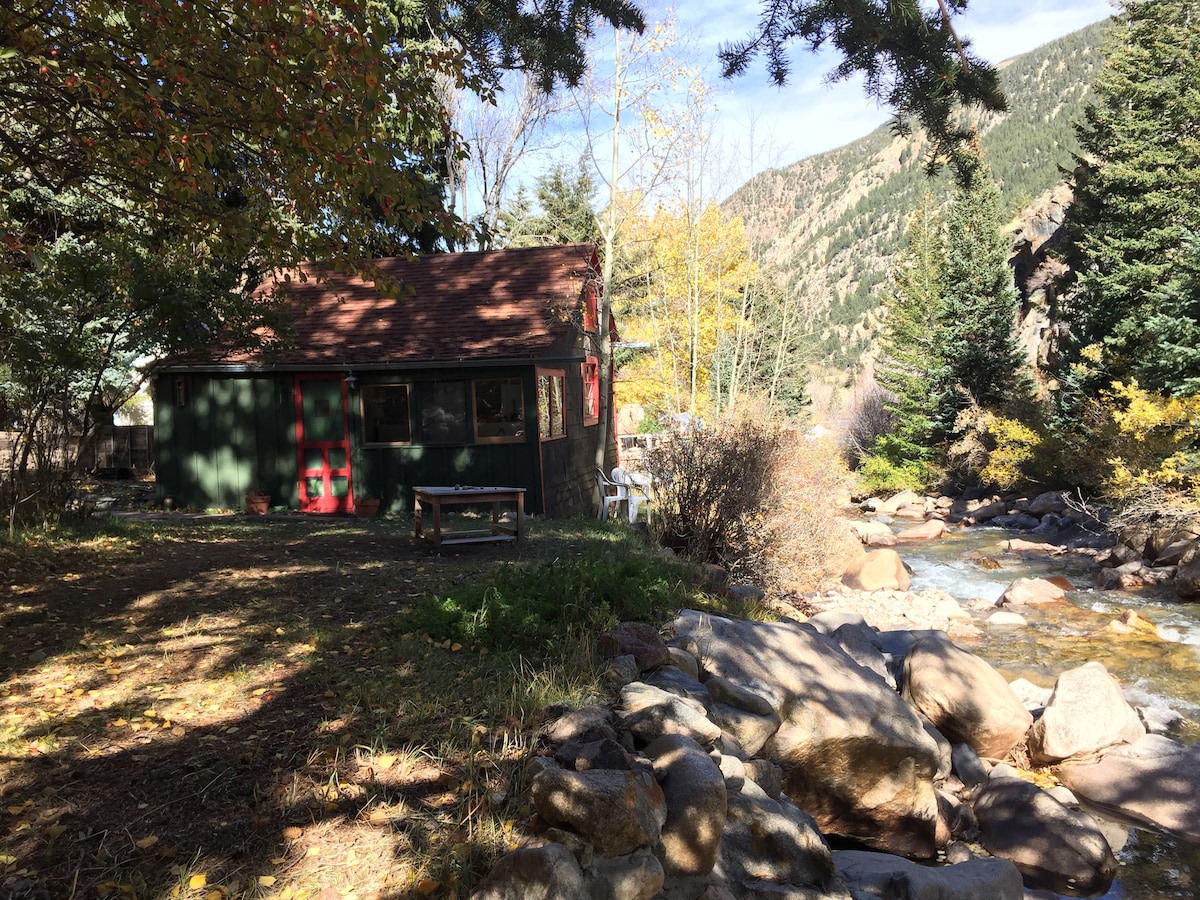 The Cricket- An amazing Tiny House!
The Cricket is a rustic historic cabin in a small neighborhood on Spring Street along side the rushing Clear Creek and nestled among an Aspen grove.
Tiny house hosted by Caroline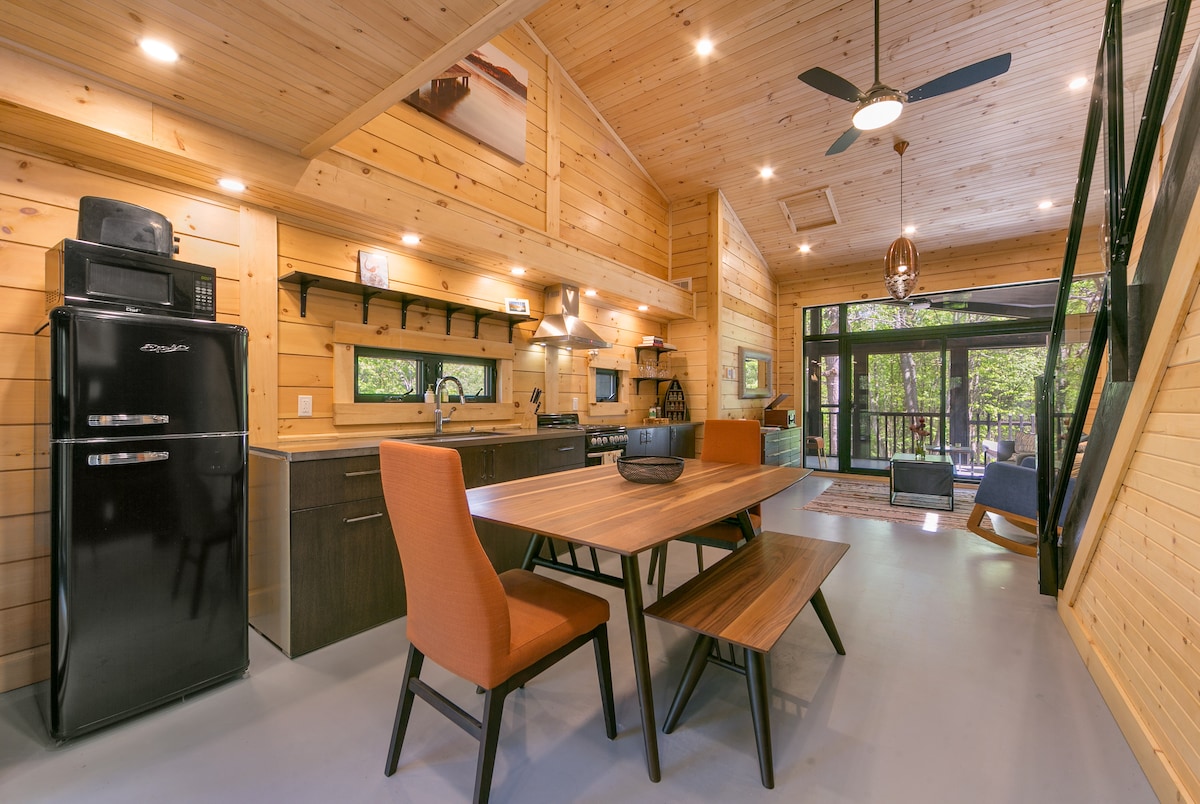 Muskoka's Luxury Tiny House
Serenely situated between Gravenhurst and Bracebridge, Tiny Haus has been custom built by an award winning architect to capture the beauty of the natural surroundings.

Ready to set sail? Contact the seller here to inquire about the boat.