There is a theory that back in the days of yore, ancient peoples (Vikings for example) would turn over longboats and use them to serve as roofs for their newly-constructed longhouses. It is hard to find information on this idea, perhaps because it remains unproven.
It makes a lot of sense though. First of all, it would save time, resources and energy. You could row your longboat to some distant land, conquer it, and then flip your boat over and start a settlement. In a way, the boat would serve as a prefab structure.
The other reason it makes sense is because the hull of a ship has to be waterproof. A roof needs to serve the same purpose. An object which can keep water out while submerged can surely keep rain out.
While searching for more information about this theory, I did actually stumble across some modern examples of tiny houses constructed in this manner.

These tiny houses are located in Ireland near the coast. But rather than using the hulls merely as the roofs, they actually serve for the entire structure.
The Helm—2-Story Container Home close to Magnolia Market
The hulls have been cut in half with a front constructed with doors for each. They end up looking a lot like barns.
The effect is quite unique. Indeed, at a glance, it would be possible to miss the fact that these were boat hulls. They just appear as oddly-shaped dwellings.

It is a clever and well-executed idea. I did not find a lot of info on these tiny boat houses, but you can learn a little bit more at The Tiny Life, and here on Flickr. The photographer states that the first photo I shared is the "only original one, the other two are replicas." He provided no further info, so I have no idea how far back the "original" house dates.
Searching around for more boat-hull tiny houses, I found one more intriguing example.

This is a replica of an ancient longhouse which has been constructed by turning upside-down a "sixareen," which is a type of timber fishing boat traditional in Shetland. The boat would be rowed by six men if it were in the sea.
You can read about this in detail at this blog. I highly suggest dropping by, as it is educational, informative and thought-provoking.
in an infinite green oasis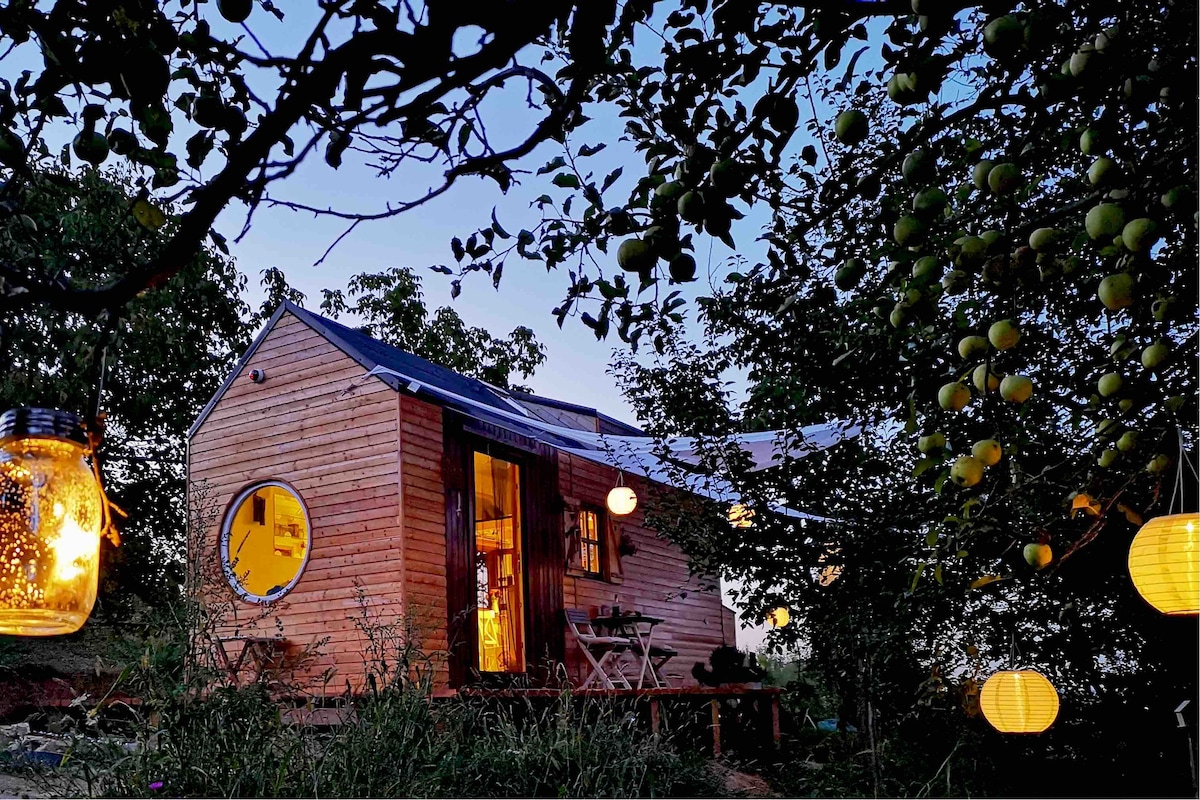 Tiny House on wheels
This is not just another bed you rest in overnight. It is a dazzling experience! Superhost Gabriella will amaze you with her cozy tiny house.
Entire house hosted by Robin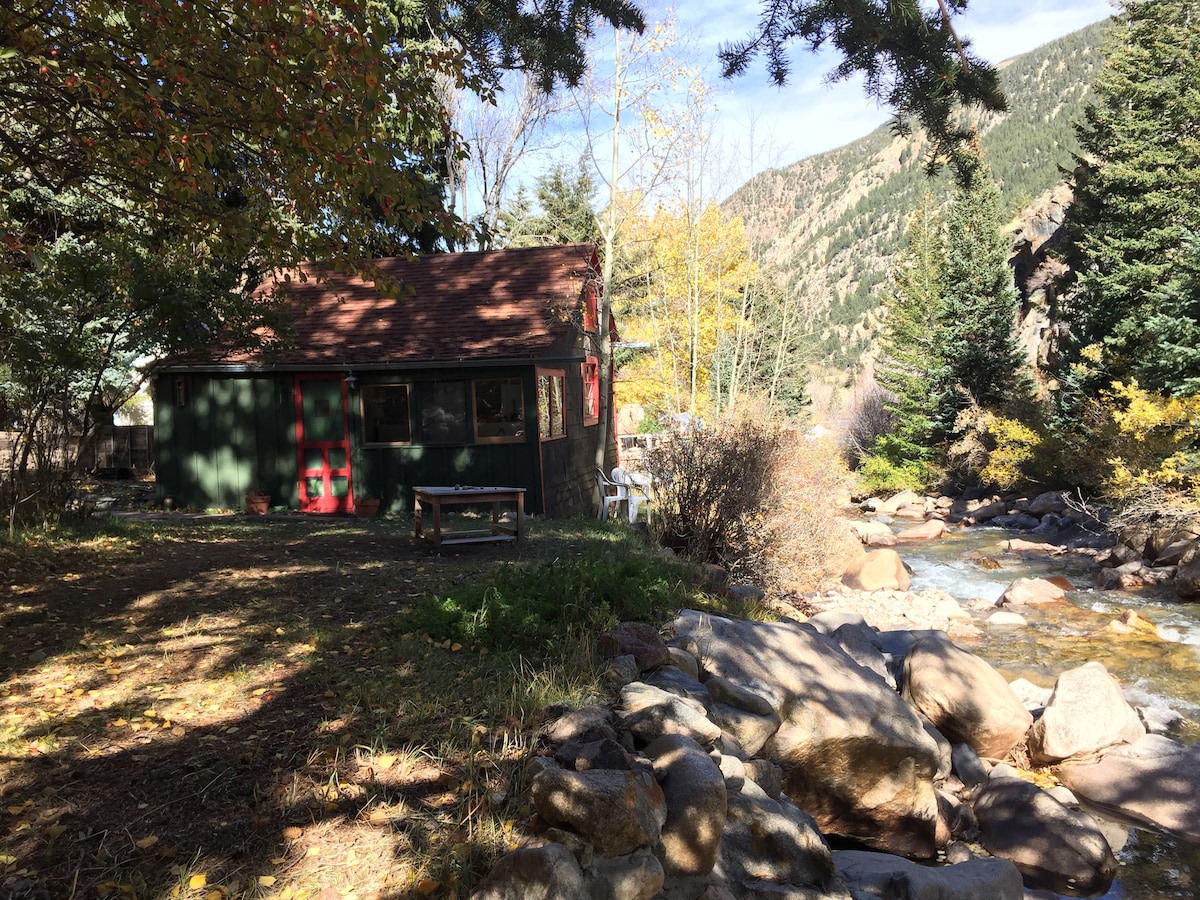 The Cricket- An amazing Tiny House!
The Cricket is a rustic historic cabin in a small neighborhood on Spring Street along side the rushing Clear Creek and nestled among an Aspen grove.
Tiny house hosted by Caroline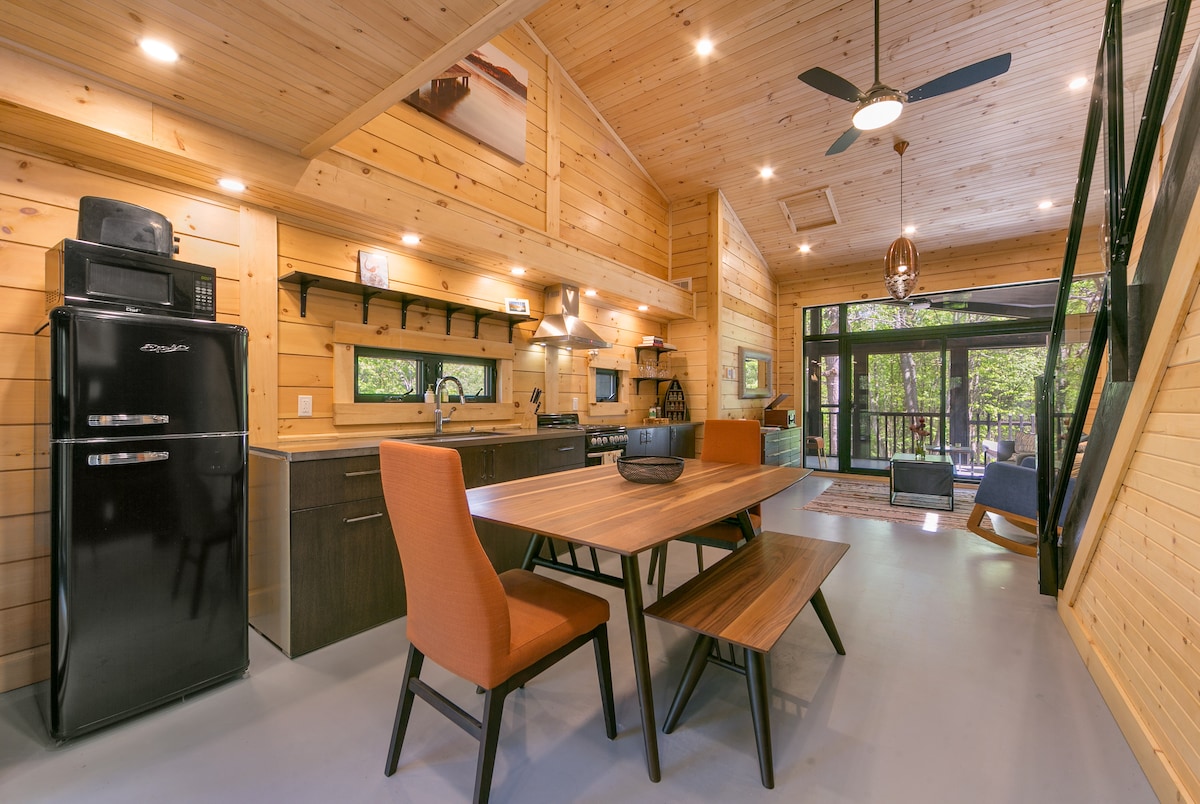 Muskoka's Luxury Tiny House
Serenely situated between Gravenhurst and Bracebridge, Tiny Haus has been custom built by an award winning architect to capture the beauty of the natural surroundings.
So were longboats historically used as roofs for houses? Right now it doesn't seem like anyone knows for certain. But the idea has a lot of appeal for reasons of simplicity and practicality. If anyone has any good sources of information on this subject and would like to share, please drop me a line.